Journal
19th May 2017 - The weather's warmed up!
With the increase in temperatures, and a a decent amount of rain, we are in a 'very growy spell' but not without it's challenges......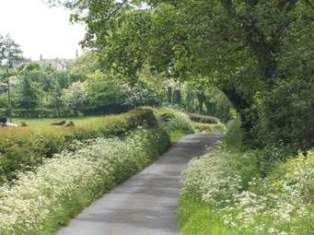 The grass on my lawn has taken off with the water and warmth; on Tuesday it felt 'humid' as I walked my dog......the fruitlets on my apple trees are growing rapidly...........cow parsley dominates the verges along country roads....today: Friday 19th May a mixture of showers and short interludes of 'watery sunshine' and some hail....not a serious amount (here) but a warning from the 'weather gods' that we are all dependent on the 'gods' for success or failure..........
Looking around my garden this afternoon (between showers) it was clear the rapid growth of the young apple fruitlets matched the growth of other plants within the garden. The Discovery are the most advanced; as one would expect as the first in to flower...but all have taken a big step forward in the last week...
Below: left; Bladon Pippin fruitlets - and - right; Discovery fruitlets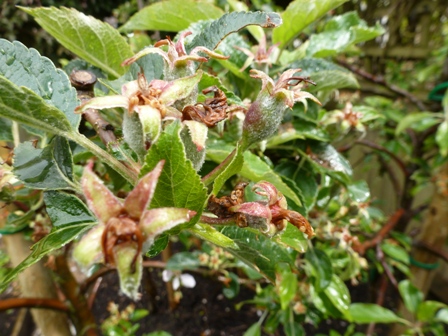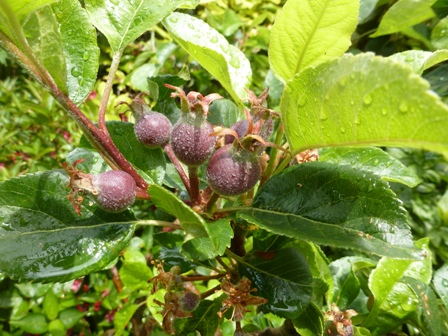 Below: left James Grieve fruitlets - and - right; Christmas Pippin fruitlets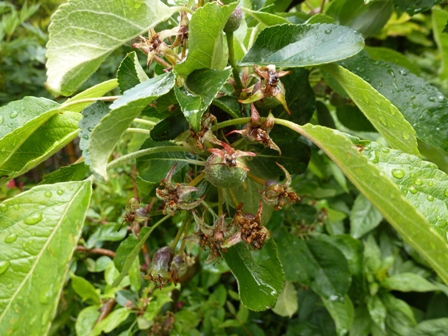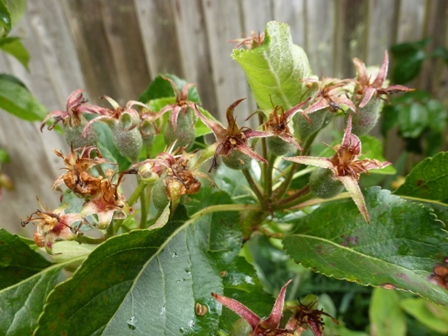 Below: Red Windsor fruitlets - and - right; Red Windsor fruitlets with the aphids curling the leaves around the fruit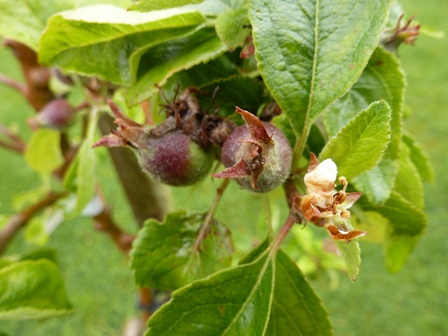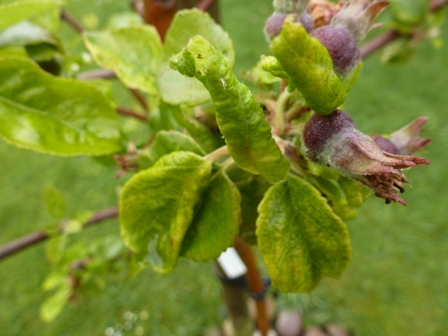 Below: left; The English Apple Man's (small) Rose Garden - and - right; a rather beautiful pink rose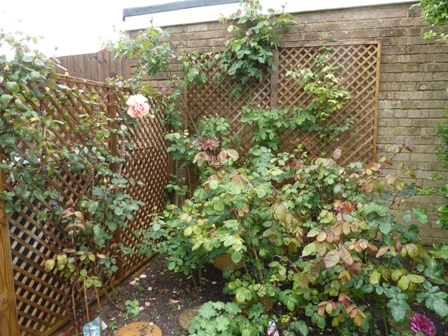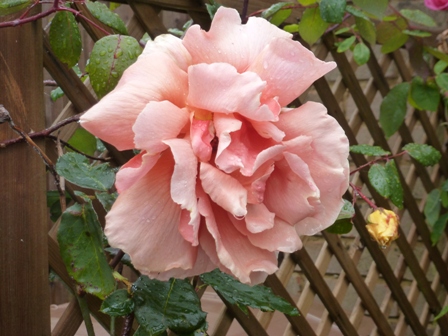 Focussing on Rural matters
On Wednesday, The English Apple Man attended the Rural Focus Group meeting at Hadlow College. Initiated by Hadlow Press Officer Pat Crawford several years ago....'time flies'......this monthly 'get together' brings together experts in various fields of farming/horticulture/environmental and local interest groups like; farmers markets, rural housing et al.
Pat sets an agenda: a topic empathetic to the Kent Rural scene and Chairs this group discussion,seeking a common point of view, before an invited media guest joins in for a sandwich lunch and a briefing on the 'subject matter'
This week's subject: "Pressures on land usage - what are the priorities - what are the solutions?
This week our Media Guest/s were Sarah Sturt Editor of Kent Life Magazine and David Haugh Editor of local Tonbridge Keys Magazine.
The Group is an eclectic mix of characters, all with their own point of view (naturally) and most group discussions involve; 'at the very least' some passion, sometimes some disagreement....but always a worthwhile airing of views, before a compromise of sorts before the 'media guest/s' enter the room....
Much discussion about local 'affordable housing' - the challenges identified as: 'getting developers onside' (affordable housing is clearly not as profitable as more up market designs) 'nimbyism' is a real challenge; 'affordable land for affordable development' - difficult to get hold of... for agriculture and horticulture we must protect the 'best quality land' for food production....solar farms are making a contribution to UK energy sources (and they are green) but vital they are built on low quality farmland....a lot of soft fruit production and salads are moving away from soil based growing into 'sustainable substrates' growing in pots or growbags...this does not (and should not) occupy areas of fertile high quality soils....we discussed Thanet Earth the East Kent based glasshouse business growing Tomatoes, Cucumbers and Peppers in substrates, an excellent model for producing high quality produce aligned with sustainable systems; BUT as one group member pointed out, it is the 2nd highest source of light pollution in the UK....it's all a compromise...there is no perfect answer for everyone....'Urban farming', utilising green spaces within built up areas to produce food.... 'Living Walls' a relatively new concept being suggested for small gardens where no land is suitable for growing may not produce much in the way of edible food, but WILL increase the 'feel good factor' .......

Next week, The English Apple Man Journal will feature a 'local organic cider grower' - Chris Hunt, like The English Apple Man comes from a line of apple growers and his story is a fascinating one, overcoming the challenges of health and organic growing......
Below: Chris Hunt in one of his cider orchards - and - the blossom is just stunning...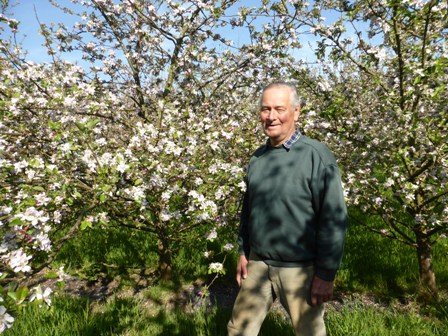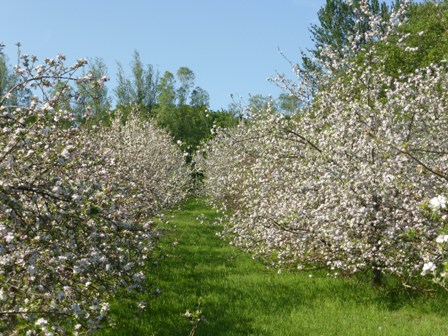 Below: Beautiful cider apple blossom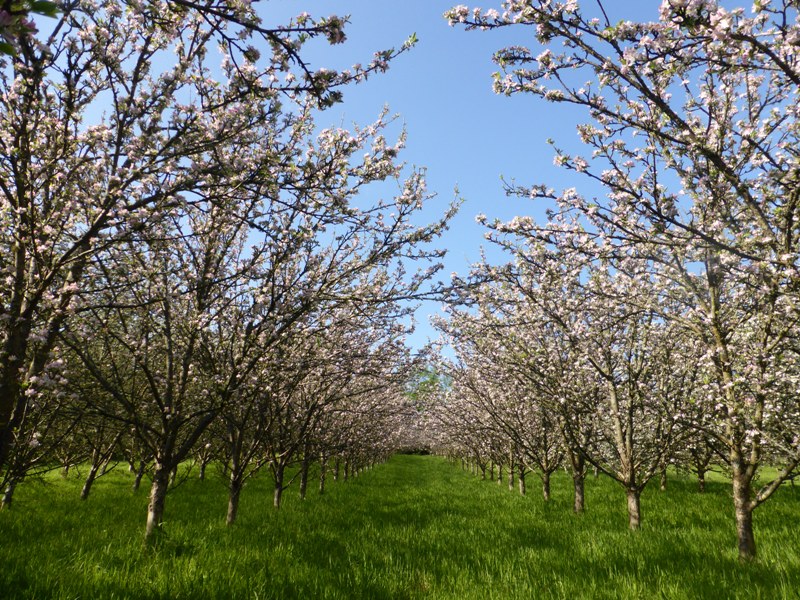 Until next week..........
Take care
The English Apple Man