The Journal gives a weekly update on events in our English apple orchards, using pictures and video clips to follow seasonal activities and giving the consumer a level of detail not available from any other source.
All aspects of growing, harvesting, storage, grading, packing and marketing are included enabling consumers to understand the challenges English growers face in supplying our sophisticated market place.
24 January 2020 - A busy and eventful week for The English Apple Man

What a week!
Hospital visits!
The 2020 East Kent Fruit Society AGM Dinner and Orchard Competition Trophy Presentations, held at Boughton Golf Club (near Faversham )
The 2020 BIFGA Technical Day held at Dale Hill Golf Club & Hotel
17 January 2020 - It's mid January already
What does The English Apple Man have on his mind?
10 January 2020 - At this time of the year, 'motivation' can be hard to come by!

With the weather, primarily dull and dreary, days still short of daylight hours, do you find it hard to engender enthusiasm?
03 January 2020 - Happy New Year
As a New Year and a New Decade begin, The English Apple Man looks forward to the coming year.
27 December 2019 - Looking back over 2019
As we draw to the end of 2019 and 2020 beckons, The English Apple Man looks back at some of the highlights of the past year.
One of the most memorable events this year was the recognition of my dear friend Roger Worraker when he received the Presidents Award on his 90th Birthday at the Marden Fruit Show AGM from MFS President Michael Jack.
Below: Michael Jack, Roger Worraker & MFS Chair Sarah Calcutt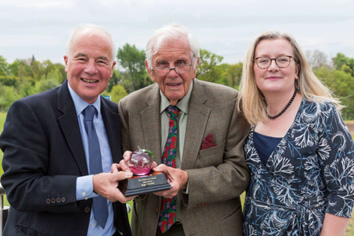 Click on Roger Worraker People Profile to read the story of Roger's life story!
20 December 2019 - Crisps for Christmas
With five days to go, we are busy stocking up with Christmas goodies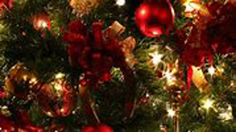 As Christmas approaches there will be the prospect of temptation to eat many tasty, but not necessarily healthy foods. Crisps and snacks loaded with salt and sugar at the top of the temptation list!
BUT thanks to a truly inspirational entrepreneur a fantastic selection of healthy and tasty crisps bring the opportunity to satisfy the taste buds without consuming salt & fat.
13 December 2019 - Election Special
Today Friday 13th December is Lucky for some and Unlucky for others!

Many will be surprised by the level of swing away from the Labour party; The Conservative Government are in a strong Parliamentary position, but MUST follow up the faith of (former) traditional Labour constituencies by delivering support for their dreams of a better life!
Mr Johnson later told jubilant aides in Conservative HQ: "We must understand now what an earthquake we have created.
"The way in which we have changed the political map of this country.
"We have to grapple with the consequences of that, we have to change our own party, we have to rise to the level of events, we must, we must answer the challenge that the British people have given us."
06 December 2019 - News from USA Growers
In last week's Journal The English Apple Man relayed news form 'down under' and this week we take a look at some interesting news from apple growers in USA.
29 November 2019 - It's been a funny old week!
The English Apple Man's thought pattern has been deflected this last 10 days by 'investigative' hospital visits.
This week's Journal will be a bit 'off track'
22 November 2019 - What's on our Supermarket shelves
As November draws to an end, The English Apple Man visits Supermarkets to see what apples & pears are on offer!
This week visits to ASDA, TESCO, SAINSBURYS and JEMPSON'S OF PEASMARSH.