The Journal gives a weekly update on events in our English apple orchards, using pictures and video clips to follow seasonal activities and giving the consumer a level of detail not available from any other source.
All aspects of growing, harvesting, storage, grading, packing and marketing are included enabling consumers to understand the challenges English growers face in supplying our sophisticated market place.
15 November 2019 - Is BIG beautiful and can little survive?
The seemingly inevitable drive towards bigger businesses via amalgamation, take-overs or sometimes organic growth is not confined to manufacturing or service industries.
This week The English Apple Man compares rationalisation in the USA and UK apple industries. Also is there a lasting place for the small volume producer.
08 November 2019 - NextGen Fruit Group visit two leading soft fruit businesses
Sorry to my readers who sign in on a Saturday morning! A rather long Journal this week covering a fantastic event for my young friends - The NextGen Fruit Group at which The English Apple Man was privileged to attend.
For more than 50 years, The Under40's Fruit Group has brought young people in the British fruit industry together on a biennial basis for a Conference with the objective of building new friendships, learning new growing and management techniques: until 2015 these Conferences were held in various countries, but always in the Northern Hemisphere.
To celebrate the 50th anniversary, The 2017 Under 40's committee led by Chairman Charlie Dunn 'broke the mould' and organised the first Conference in the Southern Hemisphere in South Africa.
In 2019 the committee led by Chair Emily Cliff set off for Chile and when the 2021 committee took over the reins, a desire to take the U40's format onto a new level was born!
01 November 2019 - 2019 National Fruit Show
The 2109 National Fruit Show was held at The Kent Event Centre on Wednesday 23rd October. This the 86th anniversary event.
The Marden Fruit Show Society (MFSS) is a Registered Charity run by a voluntary committee who represent many different facets of the fruit industry. The aim of the Society is to promote the better growing, grading and marketing of fruit.
The Society organises the National Fruit Show, which acts as a meeting place for the industry. The centrepiece of the show, held each October, is the largest competitive display of commercially grown top and soft fruit staged in the UK.
25 October 2019 - What a very busy week for The English Apple Man
This week The 86th National Fruit Show (NFS) took place at the Kent Event Centre.
The English Apple Man was involved on Tuesday, Wednesday & Thursday!
On Tuesday morning Judging the NFS 2019 show fruit with fellow judges.
On Tuesday afternoon a visit to Friday Street Farm in Kent to take pictures of Magic Star apples at point of harvesting.
On Wednesday morning the EAM was a Judge in the NFS tastiest apple competition.
On Thursday morning the EAM was a judge in the Taste of Kent Apple & Pear competitions.
On Friday The NextGen Fruit Group invited delegates to two major soft fruit growing and packing businesses.
On Friday evening (as I write) The English Apple Man is feeling very tired - hence the Journal this week is light on written content!
- the
All elements will be featured in EAM Journals in the next few weeks!
18 October 2019 - Investigating new orchard systems
Today: Friday 18th October The English Apple Man met Vikram Singh Thakur (a friend) and Rob Saunders from Hutchinson's of Wisbech to view an experimental tree management system trials named HELIOS
11 October 2019 - What's going on Globally?
Each country producing apples & pears can easily become 'blinkered' about the problems facing profitability, if we become less insular and look further afield we find fruit growers face pretty much the same set of challenges globally!
04 October 2019 - October brings the later maturing apples
In the space of a month we have seen harvesting of Zari, Red Windsor, Estivale, Worcester Pearmain, Cox, Spartan, Egremont Russet, Gala, Rubens, et al.
Cameo, Braeburn and Jazz are next in line.
27 September 2019 - A little bit of Nostalgia
Last Saturday The English Apple Man visited Horsmonden Social Club where Horsmonden Nostalgia Group presented a display of nostalgia featuring farming and associated activities in the Parish of Horsmonden in Kent.
Nostalgia increases with age, so I am perfectly placed to suffer from bouts of extreme nostalgia.
20 September 2019 - September in the countryside
September is the traditional time for Ploughing Matches which take place across the country. In the South East of England The Weald of Kent & East Kent ploughing societies are well established and well attended.
Click on Weald of Kent Ploughing Match 2019 for an in depth look!
13 September 2019 - It's all go, go, go
The 2019 apple & pear harvest is now 'full on' and this week British Apples & Pears launched a new 'White Paper' setting out the future of our 'home grown' top fruit.
Foreword by: Executive Chair - Ali Capper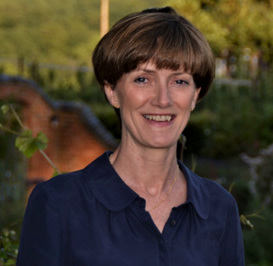 Apples are brilliant. They are convenient to eat, portable, snackable and brimming with health benefits. They meet every need of today's consumers and we at British Apples & Pears are getting much better at telling our story. Our overarching Great British Apples campaign, with the clear 'An Apple A Day' message, has cut through and is here for the long-term.
They are ambitious and forward looking, increasing productivity levels and sharing the challenging target of increasing market share of British apples to 60% by 2030. To put that in context, we are at 42% now and up from 23% in 2003. In addition, over the last 10 years the British pear market share has grown in volume by 27%.