The Journal gives a weekly update on events in our English apple orchards, using pictures and video clips to follow seasonal activities and giving the consumer a level of detail not available from any other source.
All aspects of growing, harvesting, storage, grading, packing and marketing are included enabling consumers to understand the challenges English growers face in supplying our sophisticated market place.
15 January 2021 - Growing for the environment, people and profit
In these troubled times, much is said about Covid-19 & Brexit, but the state of the Environment is the subject of much spoken and written word.
Making a success of business in this day and age is no longer just about making a profit
A story of success - Environment, People & Profit
It is now 25 years since I first met Angus Davison while visiting his Mother Cilla Clive at her farm at Ledbury.
Arriving with my colleague at Redbank, Cilla's fruit farm with views over historic Ledbury, essentially to discuss apple storage with Cilla, Angus was there to offer support to his mother.
From that visit I developed a lasting friendship with Cilla and her partner Tim Sobey.
08 January 2021 - Important Research and Development Information
The English Apple Man recognizes the importance of investment in research and technology which has benefitted the horticultural industry in terms of the safe and efficient production of British produce. As a former fruit grower and technical director of a major UK supplier, I have been close to the ongoing research into fruit growing.
During that time, the medium for research has been a statutory body set up by Government to administer the funding by levy of research projects.
In recent years the Horticultural Development Council (HDC) morphed into the Agricultural and Horticultural Development Board (AHDB) in 2008.
This statutory body which includes different grower representation groups, like The Tree Fruit Panel where growers are elected to advise on which areas of research are most important for investment. It is important to recognise the Government does not have a mandatory commitment to match the research funds levied from growers. Although public funds can and are used to support the funding of various research projects. For instance INNOVATE UK is one such financial source.
The current position sees AHDB as a statutory body 'up for election' - with some producer sectors ready to vote NO as they see no meaningful benefit for paying a levy which delivers them little in return. Other producer organisations however see an important role for the continuation of AHDB, albeit in a 'restructured way.
01 January 2021 - As one year ends another one beckons
Most of us (probably all of us) are glad to see back of 2020!

As we move into a New Year, we all hope for better times ahead. But in all probability, the situation will worsen before it improves.
I find the multitude of viewpoints the most difficult to deal with. Sure the Government have not handled the challenge as well as they might, but some of the theories proposed are frankly ridiculous. The argument that carrying on as usual, "while protecting the elderly and vulnerable, is a pipe dream" - if keeping the spread of the virus and associated death is very difficult in lockdown, how on earth can letting the Virus 'rip' be anything other than crazy!
The hospitals are struggling now, so how on earth if a dramatic increase in infection rates and hospitalisation would our wonderful doctors and nurses cope.
In March this message from a young lady in Spain regarding her father who is a Doctor on the front line fighting this evil virus portrays the dangers and anxiety suffered by innocent souls.
Health professionals are not risking their lives every day for you to be living like nothing is happening!
24 December 2020 - Happy Christmas to all my readers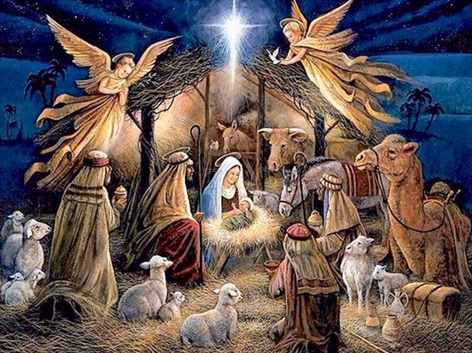 After the year we have all endured, The English Apple Man wishes all my readers as Happy a Christmas as the circumstances allow.
For many, no easily delivered platitudes will comfort the loss of loved ones, or the sadness at being apart from family this year.
But let's remember the celebration of Christ's Birth is the real reason we enjoy this festive season and not the commercial bonanza we have all become accustomed to.
18 December 2020 - Just one week to Christmas
Gosh, it's coming round fast, Christmas that is!
So little time and lots to do!
From time to time, The English Apple Man takes a look at what is going on in other major fruit growing countries.

This week an article by Kate Prengaman in The Good Fruit Grower magazine caught my eye!
Kate Prengaman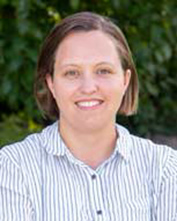 11 December 2020 - End of an era
This week, for the first time in 11 years, there will be no English Apple Man Journal reflecting our apple & pear industry,
Below: Mum last year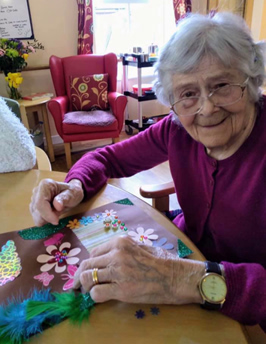 Sadly my dear mother (actually my Step Mother) passed away in the early hours of Thursday morning aged 95 years.
As a child, my younger brother and I lost our birth mother when we were just 7 and 11 years old.
We were blessed with a step mother who loved us as if we were her own.
The wretched COVID-19 spoiled the last six months of her life for our family, no fault of the wonderful care home and loving carers who have made her last few years so comfortable and safe. We were comforted knowing she was so well cared for and loved by those responsible for her well being.
04 December 2020 - More from Sampson Morgan
This week The English Apple Man continues the story of Sampson Morgan's - 'How To Make The Most Of The Land'
Last week's English Apple Man Journal concentrated on Sampson Morgan's Plan for rescuing the depressing state of UK Agriculture by proposing a Government Funded strategy for creating a viable network of small fruit farms across the country.
The English Apple Man has now established the publication was in 1889 and features references to data including prices dated 1884, 1885 and 1887.

This week the Journal will explain why this opportunity made strategic and financial sense.
NOTE: If any of my readers have a knowledge of Sampson Morgan please let me know as there is nothing on record to show if his plans were ever put into action
27 November 2020 - Looking back
Thanks to the dedication of Victorian gardeners, Britain once cultivated more varieties of apple than anywhere else in the world: more than 2,000 types of apples with all sorts of tastes, textures, shapes and sizes.
In this week's Journal The English Apple Man looks back to the late 1880's when 'commercial production' of 'home grown' apples and pears was well below consumer demand. Enormous volumes of apples and pears were imported from The USA, Canada, Belgium and Europe.
A friend alerted me to a visionary of that time and his book promoting the restructuring of farming with more fruit and less reliance on corn and root crops which delivered poor financial returns.
The author was Sampson Morgan and his book 'How To Make The Most Of The Land' was published circa 1890.
20 November 2020 - Seeking optimum light
The desire to find ways and means of improving quality and yield of apples is an ongoing pursuit.
Many criteria are integral to the quest, but more than any other, 'improving light interception' is high on the agenda.
One of the trials seeking optimum light interception is The Helios project initiated by HL Hutchinson.
In 2019 The English Apple Man visited one of the two trial sites with Rob Saunders, Hutchinson Agronomist leading the Helios project.
Click on: HELIOS 2019
13 November 2020 - Mid November
Mid November is a dreary time of the year, with daylight lost by 4.15pm