The Journal gives a weekly update on events in our English apple orchards, using pictures and video clips to follow seasonal activities and giving the consumer a level of detail not available from any other source.
All aspects of growing, harvesting, storage, grading, packing and marketing are included enabling consumers to understand the challenges English growers face in supplying our sophisticated market place.
18 May 2018 - The English Apple Man reflects on Produced in Kent's Food & Drink Conference
While The English Apple Man now lives in East Sussex, for the first 65 years, my home and working life was exclusively in Kent.
11 May 2018 - Record temperatures over the Bank Holiday while many orchards are in full bloom
Bank Holiday Monday was a record with temperatures reaching 27 Centigrade....
04 May 2018 - After Monday's extreme rain and cold, what next?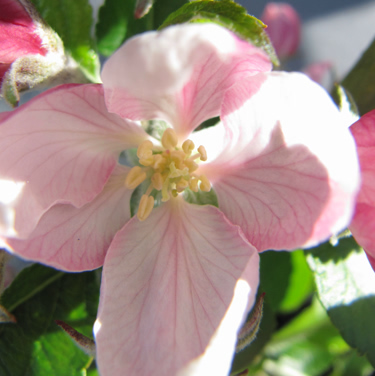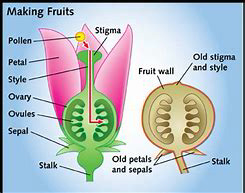 In the space of two weeks, the long cold spring erupted into a stunning display of blossom on plums, pears, cherries and apples.........and ornamentals of many species...........this week its been a mixed bag, with Monday atrociously wet and very cold.......but the week is ending warmer with prospects for the Bank Holiday weekend, warm and sunny...in fact all of next week promised the same............today Friday 4th May, many of the mainstream apple varieties are in full bloom or just past it.........
The bitter cold on Monday will not help flowers which have pollinated achieve fertilization, but those releasing pollen later this week will have excellent warm conditions for pollen tube growth essential for fertilization.......
27 April 2018 - Blooming lovely
After a quiet couple of weeks when fruit buds sat still, last week's well above average temperatures after the prolonged cold weather has initiated an 'explosion' of blossom on all fruit trees...
The English Apple Man had a busy few days: On Tuesday, attending the Food & Drink Conference organised by Produced in Kent at the University of Kent. Wednesday and off to Pluckley for the BIFGA Spring Walk and Thursday at the Marden Fruit Show (MFS) AGM held at Bradbourne House East Malling. In the afternoon, after the AGM and lunch, we visited the AGRI Trial plot with AGRI Agronomist Colin Bird and his assistant Francesca Salinari.
20 April 2018 - With the warmest April day for 70 years, nature is playing catch up
In the space of seven days, apple fruit bud has moved from the 'early green cluster stage' to 'early blossom' ............IF we continue with average temperatures (this week has been above average) The English Apple Man anticipates most apple varieties will be in Full Bloom during the first week of May.....
13 April 2018 - The English Apple Man visits KMTV and Hole Park gardens
The weather is warming up and 'all plant life' is developing before 'our very eyes'
Below: left; Bladon Pippin is into early mouse ear and right; Discovery at mouse ear/early green cluster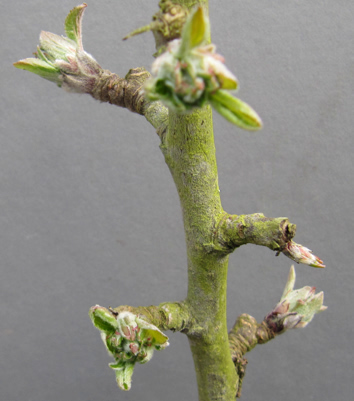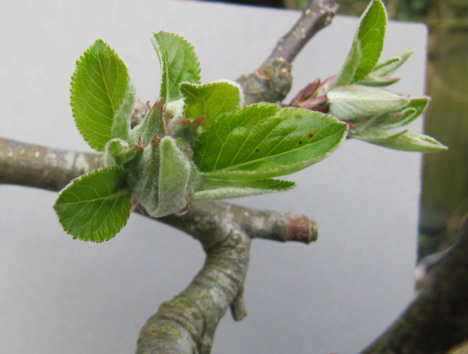 06 April 2018 - Easter is over for another year
Easter is over and we are already 1/4 of the way through 2018.......and still no 'clear' indication of when apple blossom time will be, although it is gradually getting warmer..........
30 March 2018 - Easter and April showers
Easter is early this year and coincides with a busy week for The English Apple Man's Family.........
23 March 2018 - How late is this season?
The winter has been colder than we have seen for a while; plenty of winter chill this year........
16 March 2018 - Award Winning Cider made in Kent
Turners Cider, a newcomer to Craft Cider makers is proving a winner..........
Searching for journals
This page initially shows the latest journals. You can use a journal's link to view the full story.
It is now much easier to find a particular journal of interest. Just type your search terms into the search box or select the month and/or year and click Submit.
Journal archive
I have completed the process of reworking my entire archive of journal pages into the style of the new website to make them more accessible to users of mobile phones etc.
Although the content now adapts to the size of the display, some of the archived journals still have photographs that won't fit and so get cropped. Archived journals are best viewed on a computer screen!
Quick links