The Journal gives a weekly update on events in our English apple orchards, using pictures and video clips to follow seasonal activities and giving the consumer a level of detail not available from any other source.
All aspects of growing, harvesting, storage, grading, packing and marketing are included enabling consumers to understand the challenges English growers face in supplying our sophisticated market place.
13 July 2018 - The World Cup dream is over! What's happening in our orchards?
This season is proving an uncertain one as far as crop forecasting goes, but it does seem to be a little clearer. In the Journal for 29th June I wrote: "After the frosts in 2017 which caused sporadic damage across the country, this season shows 'knock on' effects. Where the crop was light in 2017 'generally' a good crop predicted this season, and where heavy crops were prevalent in 2017, crop predictions are not quite as good.
However, the 'run off' (natural thinning caused by the tree adjusting to 'as yet' unknown influences - extreme cold and/or extreme heat at critical stages of flower development have been suggested) has been general. Growers pointed out some of the anomalies - Gala (naturally a good cropper) has been observed to have set 2-3 apples per bunch on the upper branches, while 1-2 on the lower branches.
The general consensus appears to be: "we are probably looking at a good crop this year, but NOT a bumper crop"
06 July 2018 - Growing Cherries in Henry VIII's orchard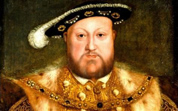 On Tuesday EKFS members gathered at Hempstead Farm for the annual Stone Fruit walk.
Hempstead Farm is situated on the site chosen by Henry VIII's Fruiterer, Richard Harris to grow the strawberries, cherries and other fruits loved by King Henry V111. At the heart of what is now recognised as The Garden of England.
29 June 2018 - Fantastic weather
Temperatures this week have been as good as Mediterranean countries; in fact better than Brazil's Rio de Janeiro!
22 June 2018 - The English Apple Man joins the Under 40's in Herefordshire
On Thursday my wife and I drove to my brother's home in Wiltshire. On Friday I was up early and on the road to Herefordshire joining my Under 40's friends as they held an 'interim' meeting before next year's U40 Conference.
15 June 2018 - What a busy week it's been for The English Apple Man
On Tuesday evening East Kent Fruit Society (EKFS) members enjoyed a soft fruit visit to John Myatt at Mockbeggar Farm on the Isle of Grain.
On Thursday we drove from East Sussex to Wiltshire; staying overnight before a two hour drive into Herefordshire to meet up with my young Under 40's friends on Friday morning.
APOLOGIES to my Early morning readers, but after a very busy day, I left the Journal unfinished last night (it's now Saturday morning)
Second APOLOGIES: I hurriedly placed Journal on line (I thought) on Saturday afternoon before driving to Canterbury for a Golden Wedding celebration, only to realise on our return this Sunday afternoon, that I had NOT ticked the 'Live box' - it is now 3.45pm on Sunday 17th June!
08 June 2018 - Chapel Down Wines
There is little point in simply trying to be the best. Our passion comes from being the only people who can do what we do. It makes us stronger. We use it to judge absolutely everything. These are the words of Frazer Thompson CEO Chapel Down
01 June 2018 - Reviewing a highly successful farm shop enterprise
Last week, The English Apple Man reviewed the rapidly changing structure of global food marketing. This week a look at a very successful farm shop enterprise which has grown from modest beginnings into a retailer of considerable renown.
Twenty years ago my wife and I discovered Macknade Farm Shop, remembering our first impression as we entered a large building which from the outside did not suggest anything special: " AMAZING - we could not initially comprehend the scale of the comprehensive display of 'fine foods' - with so much to choose from my debit card took a hammering!
25 May 2018 - Looking forward to another bank Holiday weekend
After the stunning Early May Bank Holiday with record temperatures on the Monday, we approach our second bank Holiday in May with the prospect of higher than average temperatures, but the strong possibility of random showers and some thunderstorms and scarily, the mention of HAIL which sets all fruit growers nerves jangling!
18 May 2018 - The English Apple Man reflects on Produced in Kent's Food & Drink Conference
While The English Apple Man now lives in East Sussex, for the first 65 years, my home and working life was exclusively in Kent.
11 May 2018 - Record temperatures over the Bank Holiday while many orchards are in full bloom
Bank Holiday Monday was a record with temperatures reaching 27 Centigrade....