The Journal gives a weekly update on events in our English apple orchards, using pictures and video clips to follow seasonal activities and giving the consumer a level of detail not available from any other source.
All aspects of growing, harvesting, storage, grading, packing and marketing are included enabling consumers to understand the challenges English growers face in supplying our sophisticated market place.
19 July 2019 - Fruit Focus
This Wednesday The English Apple Man visited Fruit Focus at NIAB/EMR
Attracting an increasing number of visitors year on year, Fruit Focus brings together more than 2000 growers and industry professionals. Over 130 leading suppliers exhibit at Fruit Focus. It showcases all aspects of agronomy, machinery and equipment, business information, pre- and post-harvest technology, and marketing.
Fruit Focus provides a unique opportunity to update on the latest technologies and industry developments, exchange views and network with fellow producers. As well as soft and orchard fruit, vines also feature at Fruit Focus.
12 July 2019 - Cherries!
We are now well into the British Cherry season and can look forward to enjoying the finest cherries we will get to eat at any time during the Year for another month 'or so'
East Kent Fruit Society (EKFS) visit Norton Farm Cherries on Tuesday 9th July,
Below: Oh so tasty 'Home Grown Cherries'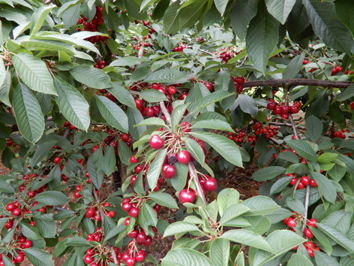 05 July 2019 - The English Apple Man attends 31st BIFGA AGM
The opportunity to visit growers at this time of the year is always an enjoyable experience.
On Tuesday 2nd July BIFGA held their 31st AGM at Castlewood Farm at Teynham in East Kent.
28 June 2019 - Environmental conundrums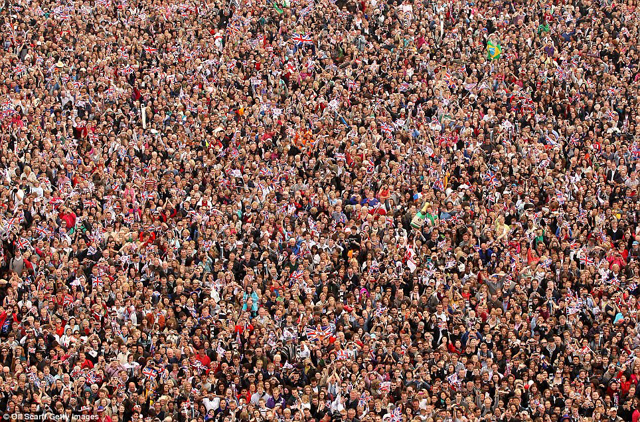 Protecting our Environment is a global issue, but how we manage the dangers and defy the 'point of no return' is the subject of many passionate arguments.
Carbon neutral by 2050?
Not nearly soon enough say many; 'particularly young activists' but how do we go about arresting the journey to environmental oblivion?
The real problem is the success of 'homo sapiens' - the exponential rise in global population is surely the single most influence on 'where we are today'
Simply: there are too many people on this planet!
21 June 2019 - Biddenden Vineyards celebrate 50 years as a commercial vineyard
Biddenden Vineyard was the first commercial vineyard in Kent in 1969.
Originally home to a 40 acre apple orchard, the Barnes family started to consider diversifying the farm in the late 1960s as apple prices began to decline. After listening to a feature on the BBC's Woman's Hour programme about English vineyards being replanted, Mrs. Barnes was inspired to turn to viticulture.
14 June 2019 - Strawberries, Raspberries and Blackberries!
Soft fruit development has changed dramatically over the years; no longer grown in the soil, modern strawberry, raspberry & blackberry production relies on 'sustainable' coir (Coconut fibre) as a medium in which the plants grow.
Strawberries are either grown in coir growbags or on some cases pots. Raspberries and Blackberries are increasingly grown in pots.
The use of pots & substrate allows flexibility to production processes enabling establishment of blackberries/raspberries in a holding area before placement in tunnels for growing & harvesting. The ability to remove and replace with new pots/plants maximises the production modules (tunnels).
This week the East Kent Fruit Society held their annual Soft Fruit Walk at Clockhouse Farm at Coxheath on the outskirts of Maidstone in Kent.
07 June 2019 - The English Apple Man is on holiday in The Cotswolds
This summer we are having a week in The Cotswolds in a Holiday Cottage with our Working Cocker Spaniel - Poppy instead of the annual trip to Malta.
My wife just fancied a quiet week with Poppy relaxing and without the harassment of airports, hiring cars etc in what has become one of the most highly populated countries in Europe.
31 May 2019 - The English Apple Man vists a Community Orchard in Tunbridge Wells
Regular readers of the English Apple Man will be aware of my interest in community orchards; specifically following the Capel Diamond Jubilee Community Orchard from it's planting in 2012 until today.
'Friends of Grosvenor & Hilbert' visited the Capel orchard in the Autumn of 2013 as part of a learning curve before embarking on the 'Grosvenor & Hilbert' community orchard.
24 May 2019 - Home Grown Royal Gala season extended into August
Royal Gala is our number one variety; 27% of all apples sold in British Supermarkets are Gala, either grown in GB or imported, we now grow in excess of 60,000 tonnes of home grown Gala.

What if we could extend our season into the summer months previously supplied by imported Gala?
17 May 2019 - It's mid May and English apples are still available in UK Supermarkets
As we assess the potential fruit set for the 2019/20 season, our Supermarkets still have good displays of apples; Braeburn, Gala, and smaller volumes of Jazz, Crimson Crisp and Envy; with of course our celebrated, Bramley culinary apple. Plus home grown Conference pears.