The Journal gives a weekly update on events in our English apple orchards, using pictures and video clips to follow seasonal activities and giving the consumer a level of detail not available from any other source.
All aspects of growing, harvesting, storage, grading, packing and marketing are included enabling consumers to understand the challenges English growers face in supplying our sophisticated market place.
15 October 2021 - English Apples & Pears champion growers environmental committment
In this week's Journal, News from British Apples and Pears and Maturity update for Braeburn and Magic Star
Tomorrow - Saturday 16th October a Memorial Service will be held at 2.30pm for Roger Worraker a great stalwart of the top fruit industry and a champion of UK Gala apple development.
Venue: St Thomas A Becket Church - Church Lane , Capel , Five Oak Green, Tonbridge TN12 6SX
Below: Roger with his young disciples from Capel Primary School learning about pollination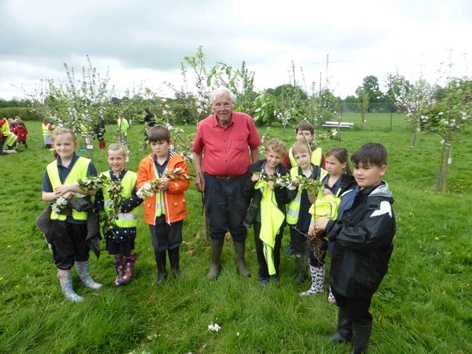 08 October 2021 - Observing the supply chain challenges
The English Apple Man observes the current issues regarding a deficit of workers in agriculture, Recognising the problem is not confined to harvest workers on fruit and vegetable farms across the Nation!
On Monday while visiting an apple grower friend, and asking "so how is harvesting going? - short of pickers came the reply, I have only had three this past two weeks, normally (with a full crop) I would need 12-14 pickers. Thankfully, the crop is lighter this year so 10 would suffice. I hope to get some more at the end of the week (from a fellow apple grower).
He said he still has some Gala to pick and is 'crossing his fingers' the pickers will arrive in time!
01 October 2021 - No time to waste as Gala harvest races on and the late varieties will be ready before we know it!
As we move into October with our apple & pear growers fully involved with harvest, the finest of UK apples and pears will be the centrepiece of fruit shows over the next few weeks.
It's Showtime in October
Already, The Malvern Autumn Show has passed last weekend (September 24th, 25th & 26th)
On Saturday 2nd October (tomorrow) from 10am Cranbrook Apple Fayre takes place in the streets of Cranbrook in Kent
Brogdale Collections offer various opportunities under their HERITAGE EVENTS for visitors to book guided tours of the orchard collections.
The National Fruit Show takes place on Wednesday & Thursday 20th/21st October at The Kent Event Centre at Detling in Kent.
24 September 2021 - 2021 Apple picking now in 'Full Flow' as Gala picking gets cracking!
As apple harvest of the larger volume varieties 'takes off' The English Apple Man visits Adrian Scripps Ltd where 7 new REVO harvesting rigs were moving smoothly across an orchard of Jugala.
NOTICE
In last week's Journal The English Apple Man reported the sad passing of Roger Worraker.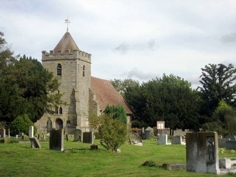 Roger's sons James and Jonathan wish to let his many friends know that a Memorial Service to celebrate Roger's life will be held on Saturday 16th October at 2.30pm at:
St Thomas A Becket Church - Church Lane , Capel , Five Oak Green, Tonbridge TN12 6SX
17 September 2021 - The end of an era as the 2021 harvest accelerates
As apple & pear harvest is well underway, The English Apple Man learnt of the sad passing of a great friend and mentor to so many UK apple growers.
Roger Worraker, sadly passed away on Tuesday 14th September after a short illness.
Below: Roger Worraker in his last year as a Judge at The National Fruit Show in October 2019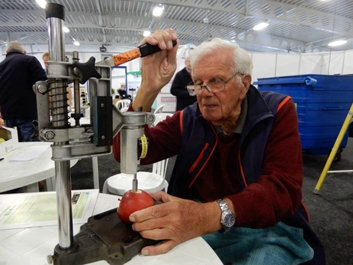 For many years The English Apple Man was paired with Roger as judges of the 'internal disorders' element of the 'Show Fruit' Class of the annual National Fruit Show.
The 2019 show was the last before the Covid-19 lockdown changed the format.
I will always appreciate his wisdom and cherish the time we spent together discussing the myriad of elements that influence growing apples successfully!
10 September 2021 - Apple harvest in the Himalaya's
This week's English Apple Man Journal features a story from my good friend Vikram Singh Thakur, or Himalayan Apple Man junior as he styles himself!
Vikram works in the UK for a Multi National Company, but deep in his roots is the family orchards back home in Shimla in the Himalaya.
Every apple harvest he spends his holiday helping his Dad Lakshmam with the picking and packing operation.
In May 2013 The EAM met Vikram's father Lakshmam Thakur while he was on a visit to Vikram and his family.
Click on: English Apple Man meets Himlayan Apple Man
03 September 2021 - It's a late season but apple harvest is near
It's a late season, but we are getting close to harvesting mainstream apple varieties.
Early season Discovery and Estivale have been harvested, and Scrumptious is 'there or thereabouts'
Bramley for long term storage should be underway, and Bramley in general by 6th September.
A message from a farming friend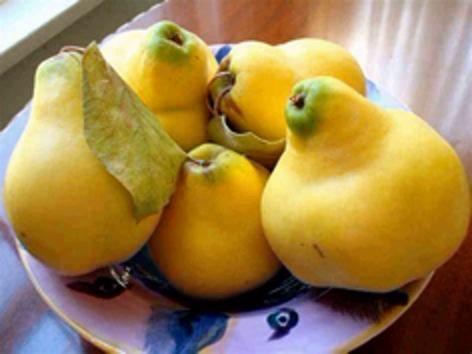 Hi John, I am looking for Quinces for a distillery to make liqueurs.
I have supplied them for a couple of years but they need more.
If delivered in bins to Pembury the approx. price is £800 per tonne.
Good quality fruit needed.
Please respond to David Knight email
27 August 2021 - Meeting the challenges of today!
The challenges of fruit growers today (apart from making a profit) are obtaining and maintaining a labour force and balancing this vital element with a responsibility for the environment.
This week's Journal contains a lot of detail - primarily due to the desire to make all my readers fully aware of the lengths our grower take to ensure the production of 'healthy quality fruit' grown in an 'environmentally safe and sustainable way'
20 August 2021 - Walking a winning orchard
On Tuesday evening The English Apple Man joined many visitors to AC Goatham's 'Shrubbery Farm' at Eastry in East Kent for the walk of the Winning EKFS 'Orchard of the year. Shrubbery Farm is one of 25 farms belonging to AC Goatham & Son across Kent.
Click on AC Goatham Our Orchards
Across the apple & pear industry, yields in 2021 will be 'generally' below 2020 'primarily' due to frost, the orchards we visited are predicted to produce similar to 2020 and in some cases above 2020. The one notable exception is the Braeburn in Block 17 which is anticipated to be down from 80 tonnes in 2020 to 60 tonnes per hectare in 2021!
13 August 2021 - It's competition time!
At this time of the year top fruit growers in Kent & Sussex have the opportunity to demonstrate their good management by entering 'one or two' or indeed both of the long standing Orchard Competitions organised by Weald NFU and East Kent Fruit Society.
On Wednesday many fruit growers attended the Weald NFU - Paddock Wood Orchard competition walk at the Winning farm - owned by Ian & Nick Overy. This competition is celebrating 70 years since the first one.
Welcoming visitors to the Farm Walk of the winning farm for the 2021 NFU competition, Group Secretary Martin Webber commented: "every year we face challenges, weather, crop quality, yields etc. but the last 18 months has delivered totally unprecedented challenges"
"This year's winners; Ian Overy Farms run by father & son partnership Ian and Nick Overy welcome visitors to Burrs Hill Farm on a very pleasant evening - Martin thanked the judges for their invaluable contribution and sponsors for their support"
SPONSORS: Avalon Produce Ltd. and BASF