Journal
15th Sep 2017 - Up to date news on 2017 apple and pear harvest
This season is proving to be a challenging one....
All varieties seem to be ripening at an 'exponential' rate............
Today: Friday 15th September, The English Apple Man visited some orchards in West Kent to assess the 2017 apple and pear harvesting progress..........
With most Cox already harvested, Gala is the current focus for most growers, but with all varieties ripening rapidly, the battle to get this seasons apples and pears harvested in the appropriate picking windows is a real challenge.....
Gala - the drop in starch levels in Gala means that all but the latest of sites 'designated suitable' for picking for long term storage should now be complete.
While Gala earmarked for early marketing should still be 'ok' - samples within the same orchard can vary from nearly 90% starch down to half that - Gala at 90% starch is the perfect threshold for starting harvesting for long term storage, however when the same sample (orchard) has low starch levels and averaging no more than 70% starch, the sample is less than ideal for long term storage: this variability is indicative for this season...not just on Gala but other varieties as well........
Visiting some orchards in West Kent this afternoon (Friday 15th September) The English Apple Man called in at Chris Levett's Tubs Lake Farm and saw an orchard 'Buckeye Gala' planted (well re-planted) by Chris and his staff this April: the trees were on a farm which the grower had decided to sell and Chris lifted the 'three year old' trees and replanted them the same day...
Unlike other Gala's, the Buckeye's skin is almost solid red with darker and lighter stripes. The flavor is sweet like other Gala's, with maybe a slight more tangy taste. Click on Gala Buckeye for more information
Below: Gala Buckeye on Bibaum trees at Tubs Lake Farm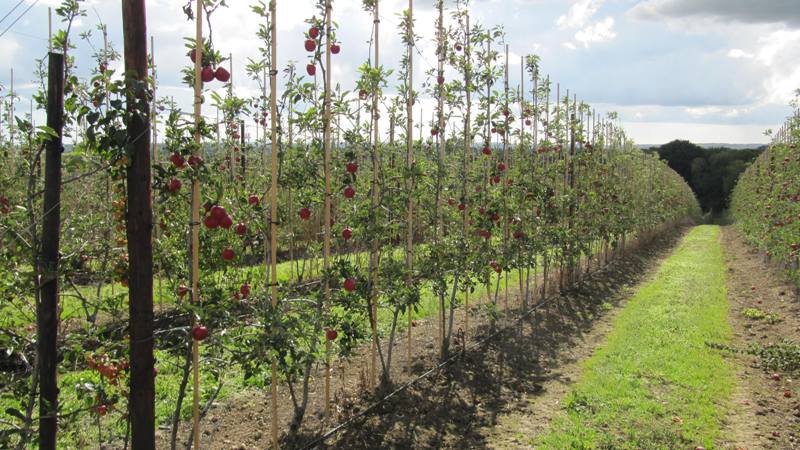 On the same farm young Stardance Trees carrying a good crop; albeit the fruit size a little large, but typical of apples on young trees.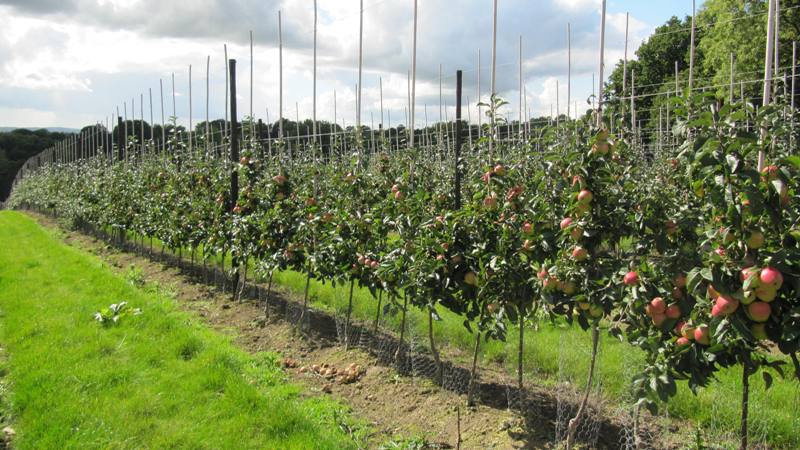 Below: left; Stardance apples and right; Egremont Russet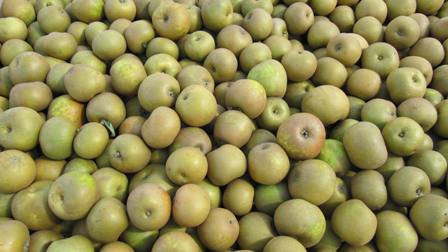 Click on Stardance for more information
Next a visit to a Braeburn orchard: The English Apple Man was informed some initial assessments of Braeburn have been carried out this week and although they are starting to show a reduction in starch levels, it is still too early to say when they will be at the optimum level for harvesting. The optimum level is when the fruit is between 70-50% starch, which is looking like it will be early w/c 25th September.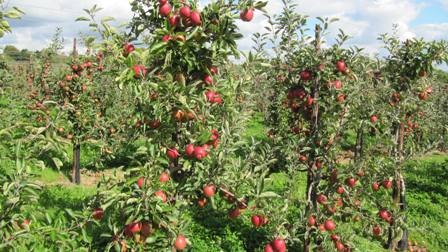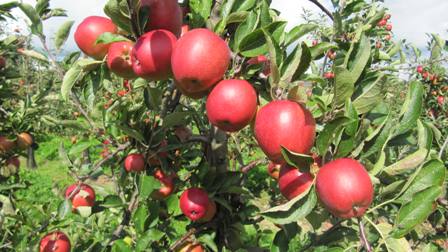 My next visit took me to a Cameo orchard....the colour difference between the original 'Caudle' clone and 'Cauflight' the improved coloured sport of 'Caudle' is significant.........as with all varieties this year, Cameo is maturing rapidly and all sites destined for long term storage need to be picked next week (w/c 18th September). Experience has shown that the best eating quality for Cameo out of store is achieved when the fruit is harvested between starch levels of 70-50%.
Below: left; Cameo (Caudle) and right; Cameo (Cauflight)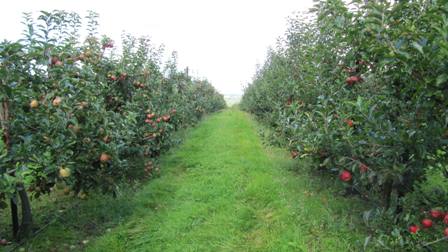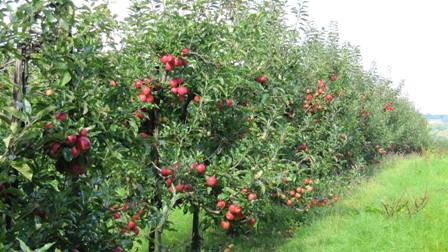 Below: left; Cameo (Caudle) apples and right; Cameo (Cauflight) apples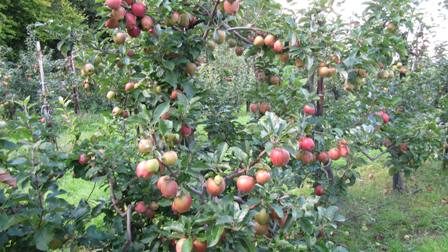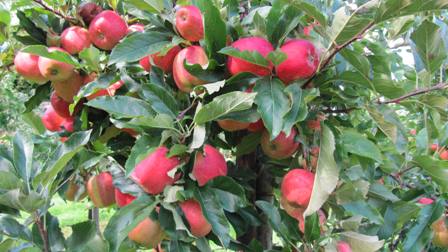 Click to learn more about Cameo
The last visit of the afternoon was to a Concorde pear orchard being picked: the fruit size is very good........and quality generally excellent - albeit the bird damage causing some rots an 'irritation'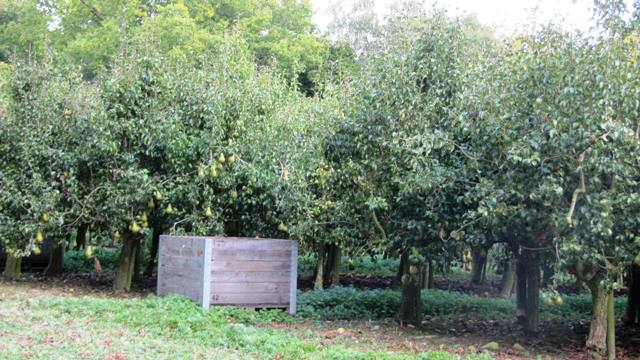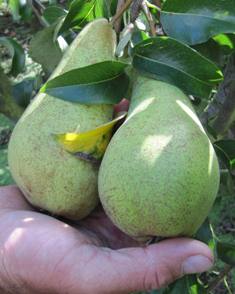 Below: Picking Concorde................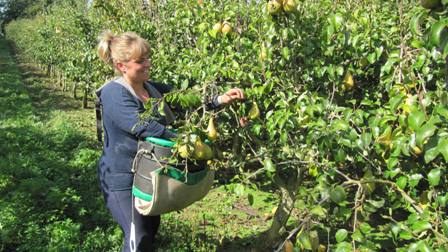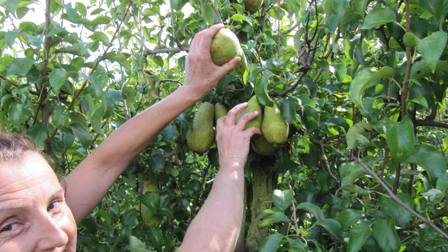 Below: left; Concorde in a picking bucket and right; this family; Dad, Daughter and her Husband very involved in the picking and management of the harvesting process.......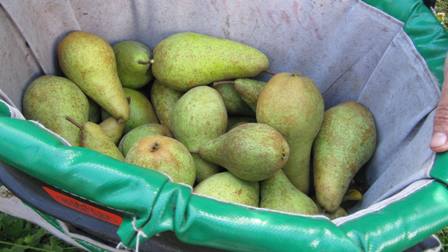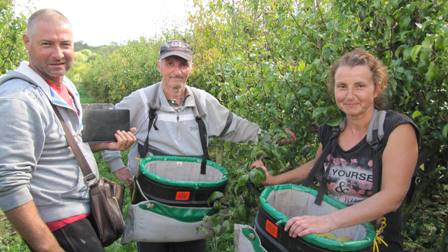 Back home: The English Apple Man's Red Devil and Bladon Pippin apples are close to harvest........
Below: left Red Devil and right; Bladon Pippin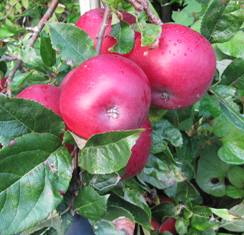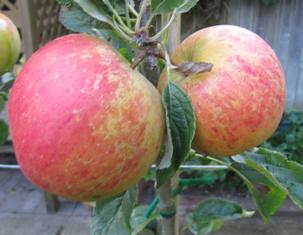 That's all for this week.............
Take care
The English Apple Man