Journal
15th Dec 2017 - The English Apple Man visits Kirkland's machinery demonstration day
Glossy new machinery is always appealing and there was plenty of it at Kirkland's Demonstration Day held at AC Goatham & Son's Griffins Farm last Friday - 8th December. More than 160 visitors attended the event, which is the third demonstration day since Kirkland re-located to Griffins Farm.
Kirkland is now a major supplier of specialist machinery for the fruit industry.
Below: A Quote from Kirkland owners Scott & Jennifer Worsley.......
"Strategic change within the family business means we have now increased our product range. Our premium brand of 36 machines is now complemented with another 76 machines. And this range is set to grow again next year. This means we can always satisfy every applications, need and budget requirements for you the grower".
Below: Scott and Jennifer Worsley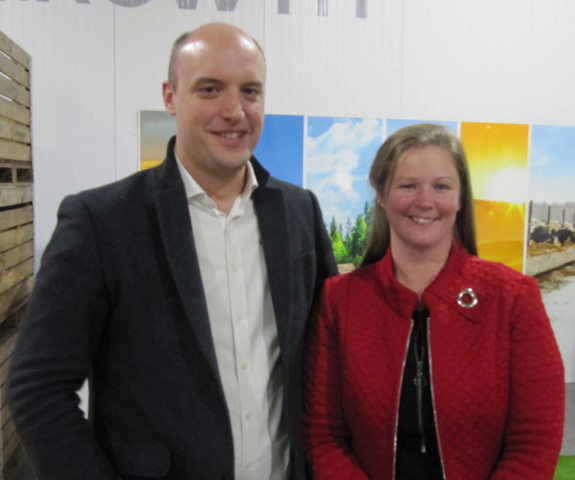 Below: The demonstration day featured a wide display of Kirkland machinery outside and in the comfort of inside more equipment and an opportunity for visitors to discuss options with Scott & Jennifer Worsley and their colleagues while enjoying 'Mulled Cider' (very nice) Coffee and Mince Pies....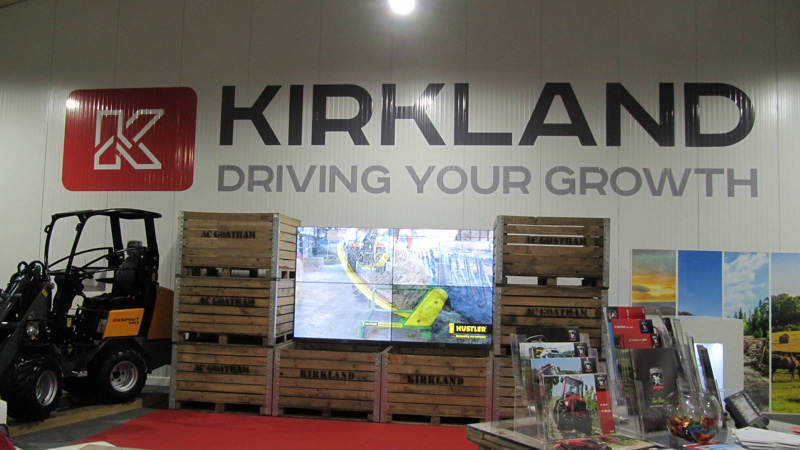 Below: Inside Display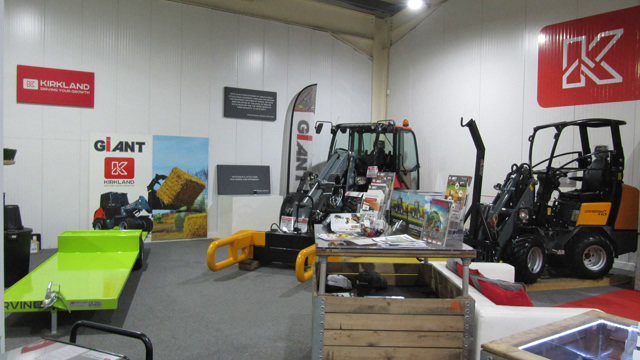 Below: Kirkland Machinery on display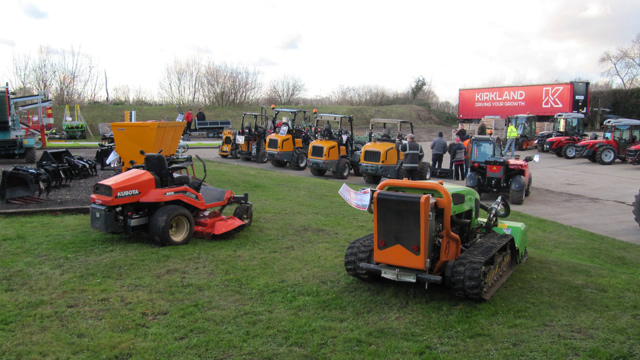 Below: More Kirkland machinery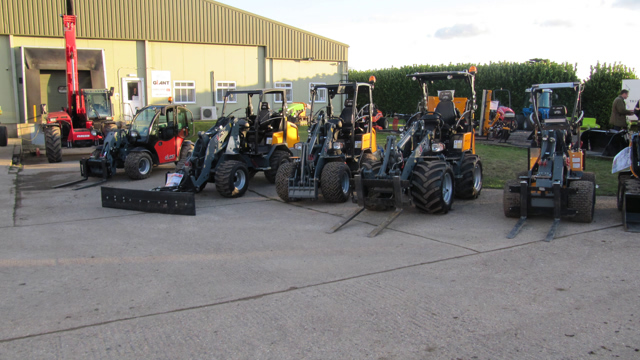 Below: Kirkland's FRUMACO Tecno harvesting machine powered by a diesel Kubota engine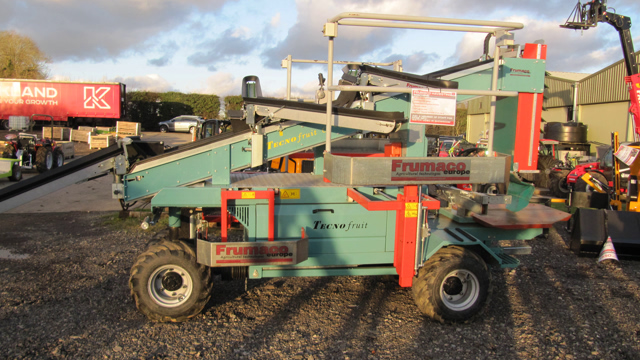 Below: Small Carraro tractor and bin trailer/picking train equipment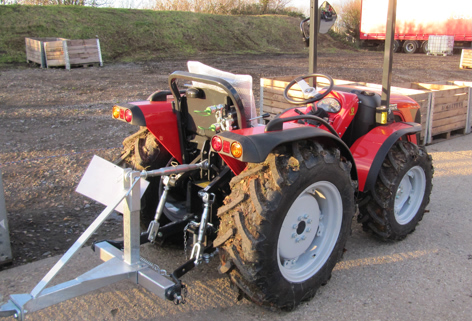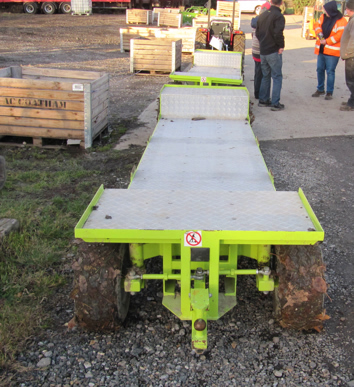 Below: Kirkland Turblow Orchard Sprayer and right; Kirkland Mower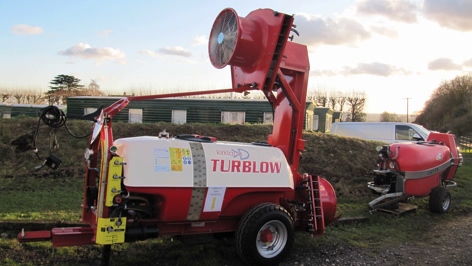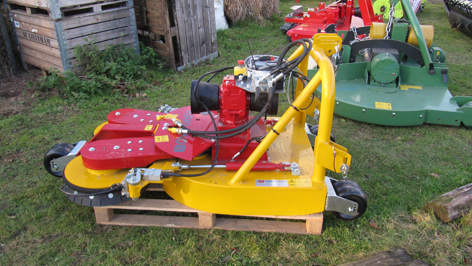 Below: Orvin double head herbicide sprayer and right; Carraro Tractor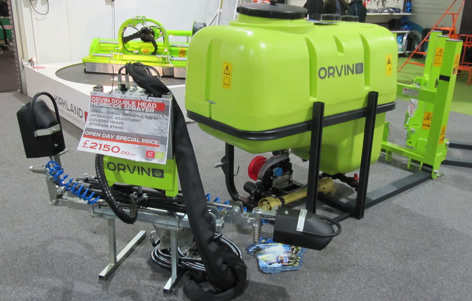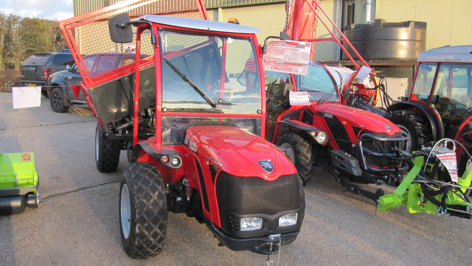 Below: Carraro Tractor and right; Orvin Prunings Sweeper with electric controls and nylon finger brushes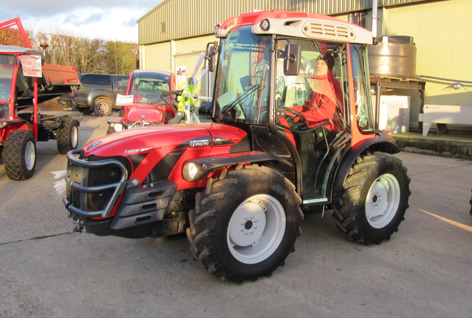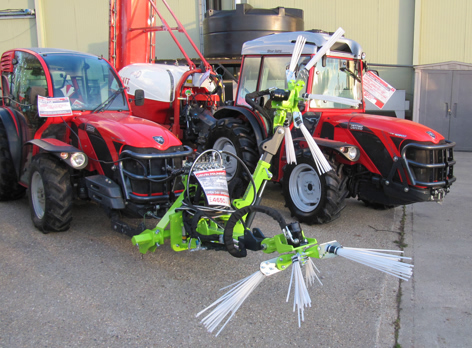 Below: Kirkland Orvin Bin Transporter behind an 'Antonio' Carraro TRX 77800S Tractor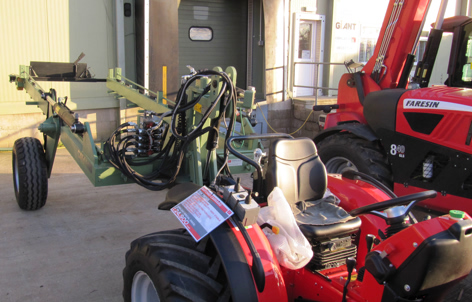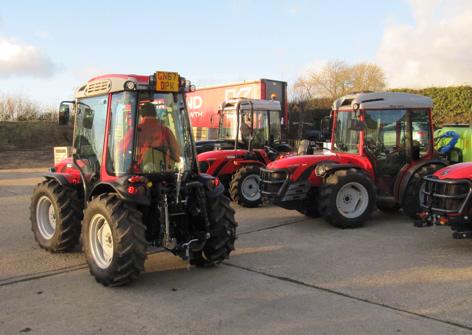 Below: BCS Valiant 2010 model with low hours '850' available @ £12,400 + VAT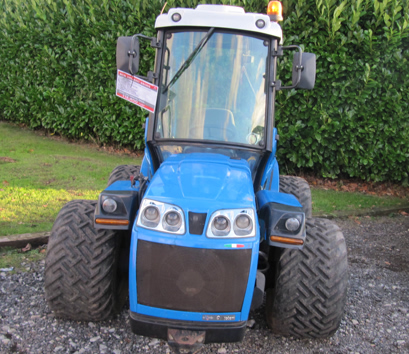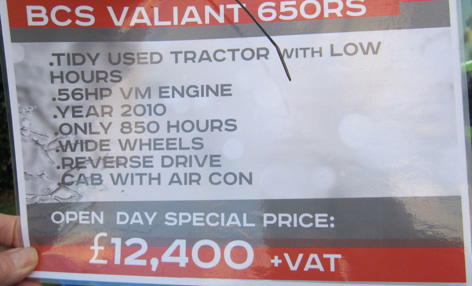 While Coffee, Mulled Cider and Mince Pies were going down well, in another 'inside' display area, a mobile Fish & Chip Shop serving complimentary lunch was a popular venue, adjacent to the dining area a Rock Band entertained the visitors; however 'not sure' everyone appreciated 'Rock & Roll with Fish & Chips'.................
Kirkland displayed a variety of specialist machinery at Griffins Farm, but to fully appreciate the capability of the machinery on display, access video demonstrations of Kirkland's extensive machinery range: by clicking on: KIRKLAND MEDIA LIBRARY
On Thursday, The English Apple Man and Mrs Apple-man drove to Suffolk for the Annual Dinner held by Essex & Suffolk Fruit Growers Society at the Stoke by Nayland Club; on the way we stopped for a light lunch at Wilkins of Tiptree who have been making jam at Tiptree for more than 125 years.
After lunch we spent some time in the Shop drooling over Jams, Chutneys et al. and inevitably placed many a delicacy into our shopping basket.
On leaving we took a few pictures of Farm Machinery from another era:
Below: The legendary 'little Grey Fergie' and right; more farm machinery from 'circa' the 1950's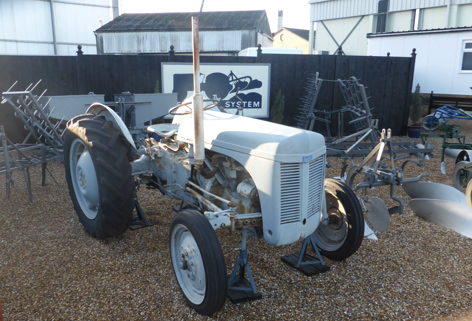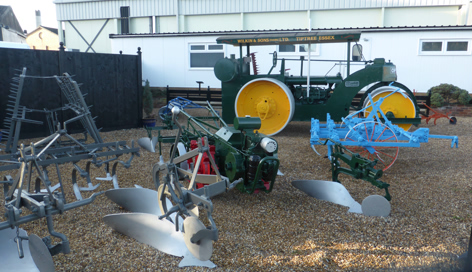 For more information: click on WILKINS JAM TIPTREE
For the Wilkins Timeline click on WILKINS HISTORY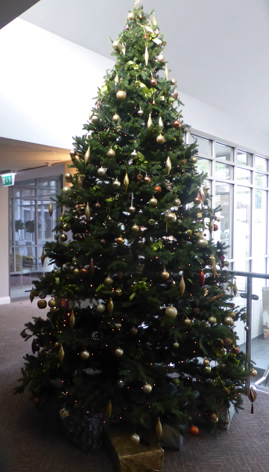 With Christmas fast approaching, there is still time to buy the excellent Pruning Book written by fruit experts Roger Worraker and Malcolm Withnall
Copies of the book can be obtained from Malcolm Withnall, Woodcut Cottage, Ashford Road, Hollingbourne, Kent ME17 1XH; e-mail: Malcolm Withnall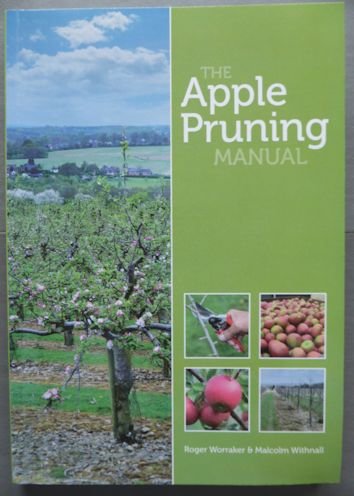 Well, it's only 10 days to Christmas and just one more English Apple Man Journal......sign in next week.........
Take care
The English Apple Man