Journal
2nd Mar 2018 - The English Apple Man attends a Tree Fruit Day at NIAB/EMR
This seminar covered some key research carried out by NIAB/EMR on behalf of AHDB..........

NIAB EMR is a horticultural and agricultural research institute at East Malling, Kent in England, with a specialism in fruit and clonally propagated crop production. In 2016, the institute became part of the NIAB Group.
NIAB stands for: National Institute of Agricultural Botany.
AHDB (Agricultural & Horticultural Development Board) is the organisation appointed by Government to raise money from the industry and decide which research projects are most in need of financial support.
Below: Statement from AHDB Website
"The AHDB Horticulture Tree Fruit Panel is responsible for determining research priorities and strategy for UK grown tree fruit crops, which includes apples, pears, plums, cherries, nuts and novel crops such as apricots. Research is funded directly through the Panel budget or through cross sector funds disbursed by the AHDB Horticulture centrally. The Panel aims to identify key challenges facing Horticulture levy payers which can be ameliorated through research and its translation into practice on farms".
Research into factors influencing the success of UK Farming & Horticulture is a vital mechanism for improving the efficiency of our UK food production systems. The English Apple Man regularly reports on research carried out by NIAB/EMR and this Tree Fruit Day is no exception.
Developing practical strategies to improve quality and storability of UK apples - AHDB 225.
An area of research which has been identified as a key element of fruit quality and storability is the level of 'dry matter content' in the fruit at harvest time. The level of DMC determines the eating and storing capability of each apple. What exactly is dry matter? The simple answer is everything in the apple minus the water.
"Dry matter is the accumulated sugars, cell wall, proteins, and starch that are present in the apple. All of this is derived from the photosynthetic activity in the leaves and enters the fruit as sugar and is subsequently metabolized into storage (starch), enzymes (protein) and/or cell wall material. As the fruit grows and matures it accumulates dry matter," says Peter Toivonen, a postharvest physiologist with Agriculture and Agri-Food Canada.
Dr. Julien Lecourt (NIAB/EMR) presented the latest research progress on AHDB TF 225: This is a five year long project with the first experiments in 2017 looking at improving storage quality and focussing on DM.
Testing for dry matter content is not a new concept. The standard method has been to cut apples into quarters or thin slices, weigh the quarters and dry them in an oven for approximately 48 hours, or until weight loss is no longer detected. The final weight divided by the original fresh weight is the dry matter reading. This testing for dry matter is referred to as "destructive" methods.
Below: Dr. Julien Lecourt - Crop Science and Production Systems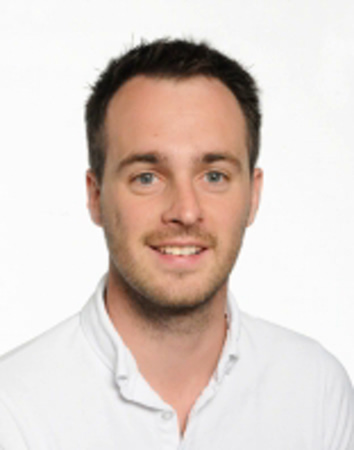 The research site is an orchard at EMR where the scientific research is carried out. Julien Lecourt said; "East Malling has less rain than Angers in France but (critically) 10-20% less light" - light is the key element!
Julien reported the 'treatments' are Tall Spindles (TS) and Centrifugal (CENT) tree shapes and added 'with or without 'reflective covers'
Measurements are made with LIDAR scans of the orchard (canopy characterisation) - ACCUPAR within the canopy - Thermal imaging - Yield and quality (University of Greenwich) - LIDAR is an acronym.
Lidar is a surveying method that measures distance to a target by illuminating the target with pulsed laser light and measuring the reflected pulses with a sensor. Differences in laser return times and wavelengths can then be used to make digital 3-D representations of the target. The name lidar, now considered an acronym of light detection and ranging, was originally a portmanteau of light and radar. Lidar sometimes is called laser scanning and 3-D scanning, with terrestrial, airborne, and mobile applications.
Click on YouTube video of ACCUPAR in operation. The second half is demonstrated in an orchard.
Julien Lecourt explained the use of light sensors and the trials centred on Tall Spindles (TS) and Centrifugal Trees (CENT) resulted in patterns of effect on fruit temperatures, average yields, starch influence, brix (sugar) and Dry Matter (DM)
The tree shapes: tall spindle denotes very narrow tree format with fruiting buds/spurs close to the trunk. centrifugal tree shape denotes format where the fruiting buds/spurs are further away from the trunk.
Below: Tall spindle format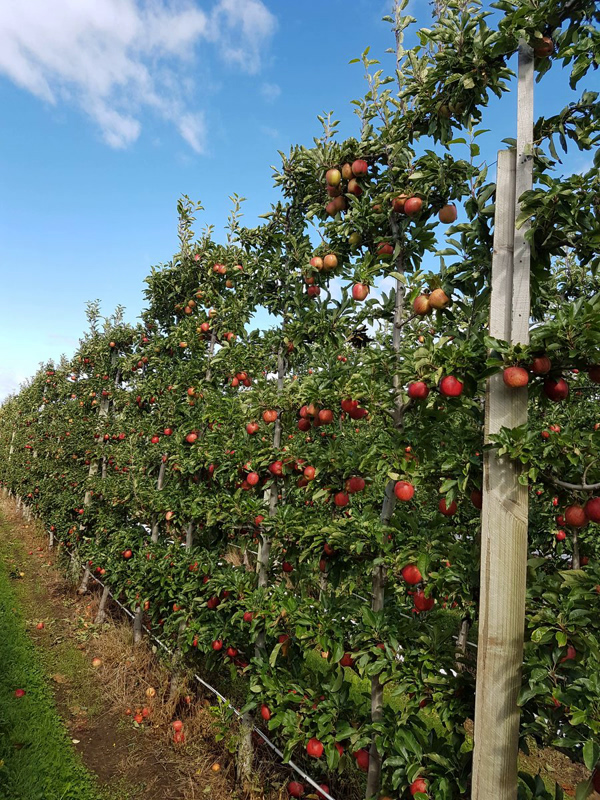 Below: Centrifugal tree format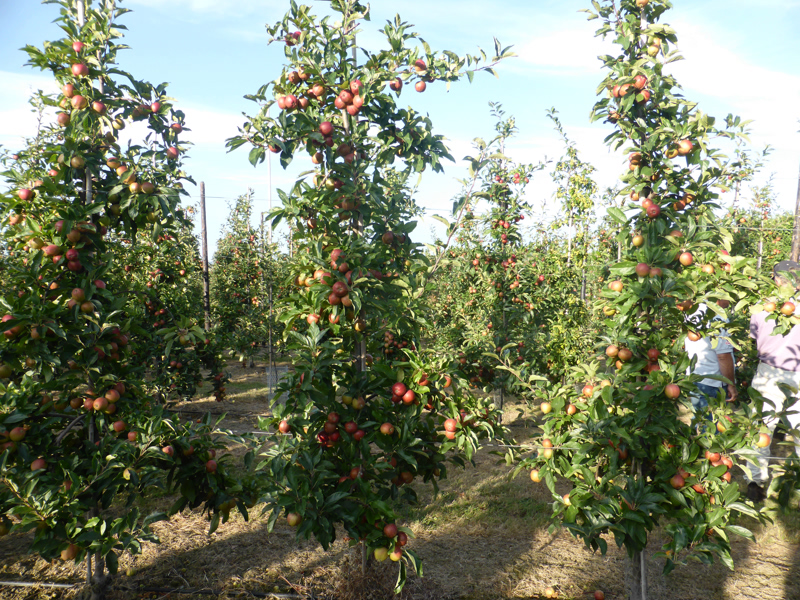 During the 5 year trial period, Julien will be identifying the tree management processes that deliver the best eating quality and the factors determining storage quality...........
..................................................................................................................................................................
Last September, my wife, our dog and yours truly' set off for a few days with my brother & sister-in-law at their new home in Wiltshire. Then the view from the bedroom window was lush and green and the 'orchard 'resplendent' with a fine crop of apples.........now it's freezing cold. the snow (although less than in Kent) is drifting in the wind, the roads are icy and 'today' we are going nowhere, 'other than' a walk in the Paddock with Paget (their dog) and (Poppy our dog) - the two 'working Cocker Spaniels' - they are half sisters (same Daddy) and Paget is approaching 13 while Poppy will be 11 on the 19th March...
Below: Bedroom view in September 2017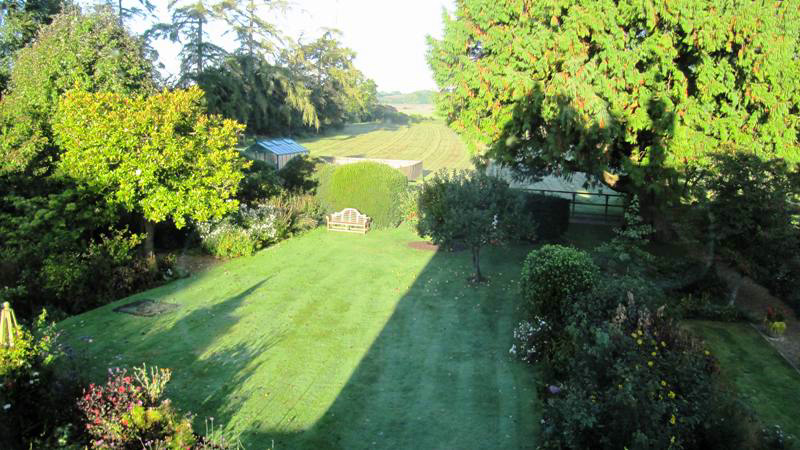 Below: Bedroom view 'today' 2nd March 2018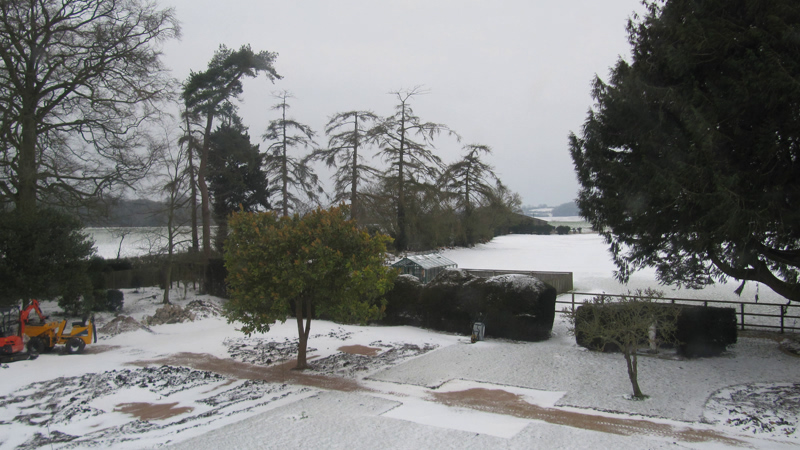 Below: Brother David with Paget & Poppy in the Paddock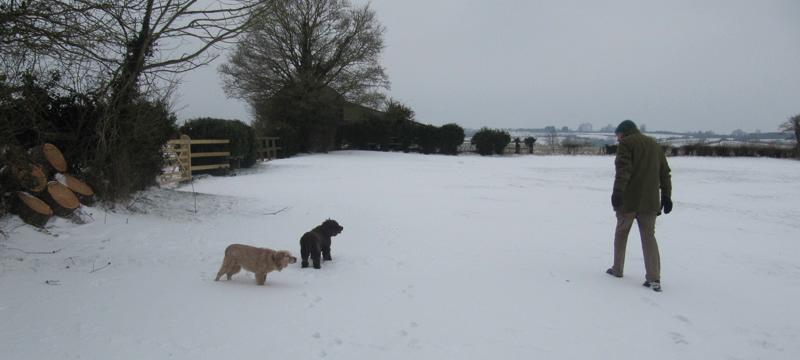 Below: left; Paget and right; Poppy, who finds any carrion 'discovered' worthy of attention, even though her breakfast has not 'so far' been touched....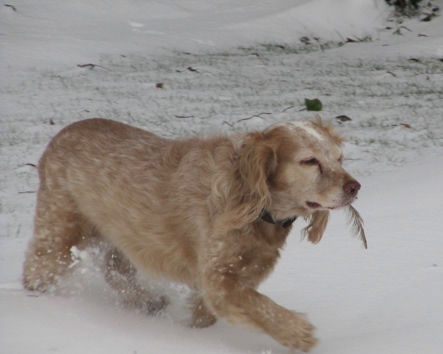 Below: 'The orchard'
Below: the orchard in September 2017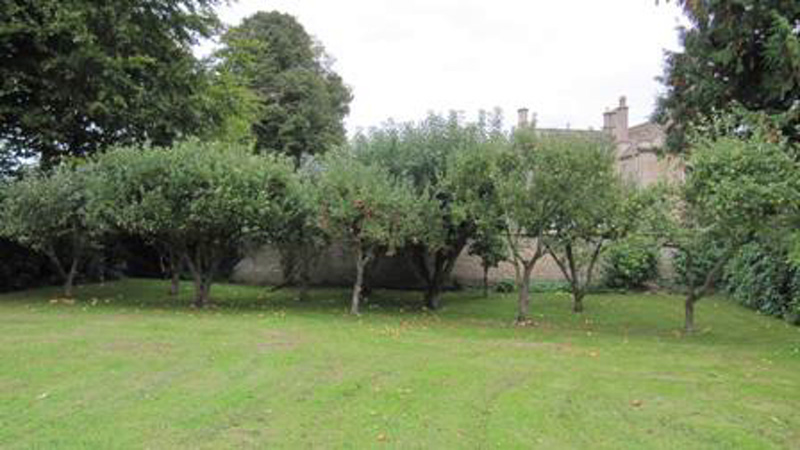 Below: the orchard today; 2nd March 2018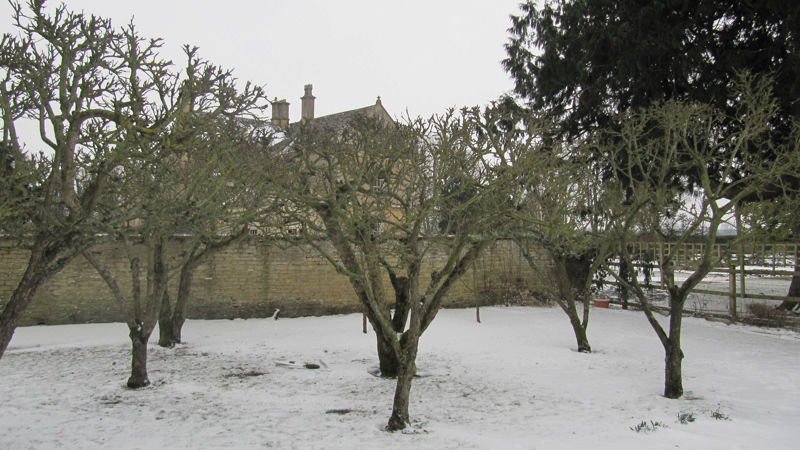 Below: the trees have been pruned in the manner of so many garden orchards/trees demonstrating a lack of understanding by many gardeners of how to shape and maintain a tree correctly.........however, these trees were 'structurally' clearly 'set out' reasonably when they were planted.....but now have too many branches and all with topiarized ends (my word for trees which have been pruned hard back like topiary trees) .....Over the next couple of years 'the gardener' with a little guidance from The English Apple Man will reshape and invigorate the trees....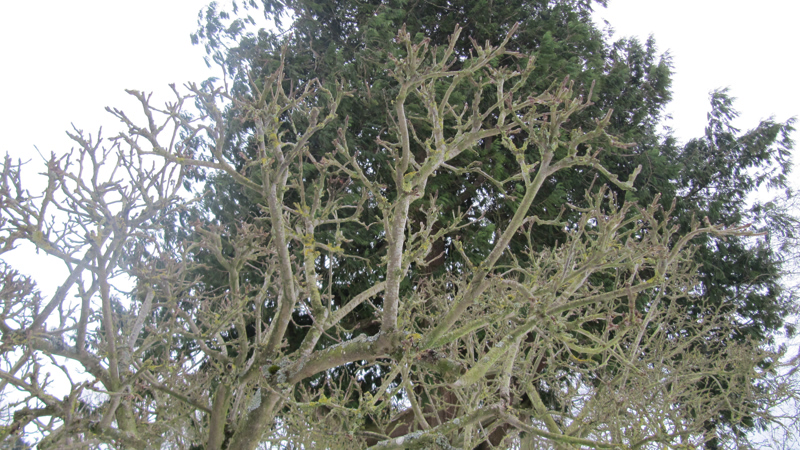 Below: Topiary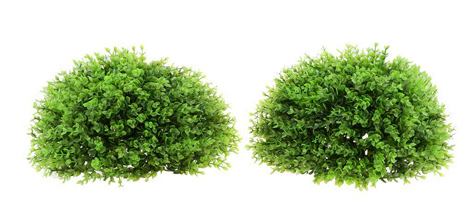 While 'topiarizing' apple trees keeps them tidy, treating them as topiary subjects is wrong on two counts: 1. many varieties particularly Bramley are tip bearers - that is to say they produce their initial fruit buds on the tips of young branches; especially dards and brindles. Subsequently they will create 'spurs' on the following years, but IF the dards and brindles are 'topiarized' they will never develop enough fruiting wood.
Below: too many branches and all with 'topiarized ends'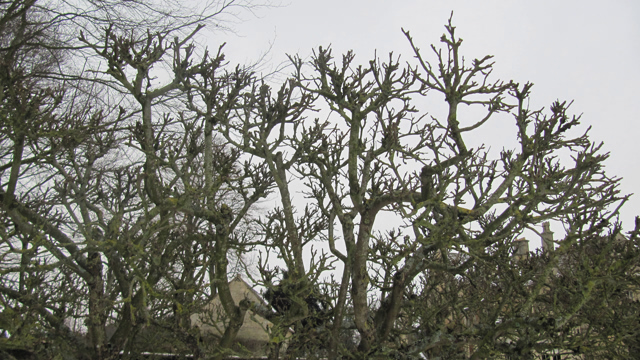 Below: left; the picture shows 'upright branches within the 'heart ' of the tree which need removing and right; the end of a branch which has been 'topiarized'........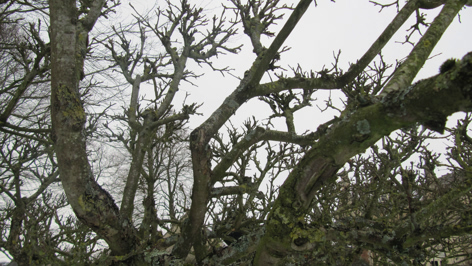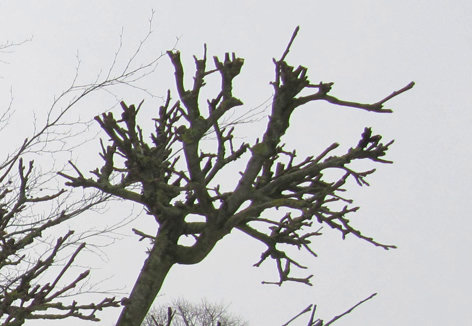 ..................................................................................................................................................................
To finish off this weeks Journal, a look back to post war apple packing - then a fast forward to a large packing line : in Australia, before ending with the largest apple growing business in the UK: AC Goatham & Son at Flanders Farm in Kent.
Click on BBC Archive: 1949 APPLE PACKING
Click on Apple Grading in Australia
Click on AC GOATHAM & SON for an up to date UK view of apple growing and grading......

That is all for this week; tomorrow (Saturday) - all being well, we make our way back to our home in East Sussex........next week's Journal is stll on the drawing board....
Take care
The English Apple Man