Journal
23rd Mar 2018 - How late is this season?
The winter has been colder than we have seen for a while; plenty of winter chill this year........
One thing you can be sure about in the UK, the weather patterns change frequently; 'year on year' rarely two the same.....
The difference in bud stages is considerable between 23rd March 2017 and the same date this year and can be measured in weeks; not days!
Below: In the EAM's Garden in 2017; left to right; Bladon Pippin (Green Cluster) - Christmas Pippin (Green Cluster) - Discovery (Early Pink Bud) and Red Windsor (late Pink Bud)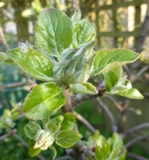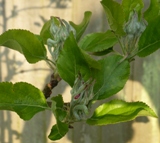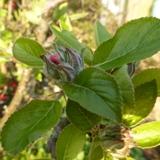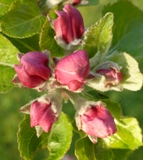 Below: Gala Buckeye trees on 23rd March 2018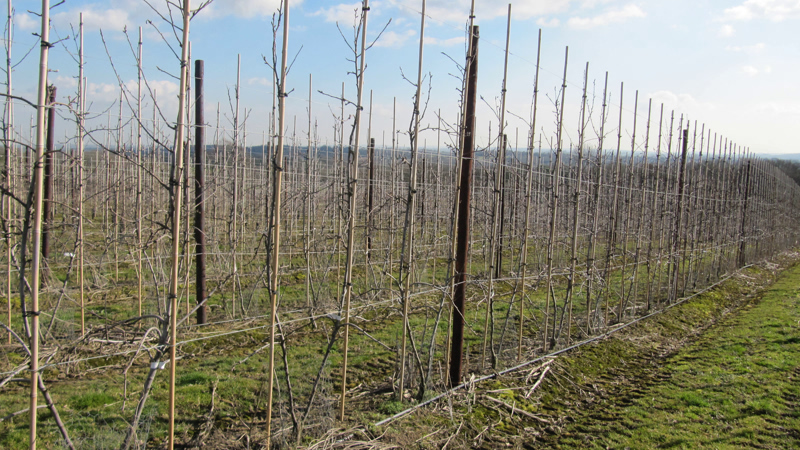 Below: left; Gala Buckeye fruit buds and right; Bladon Pippin fruit buds on 23rd March 2018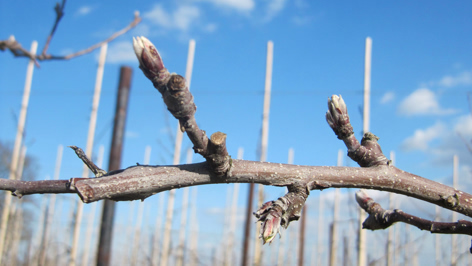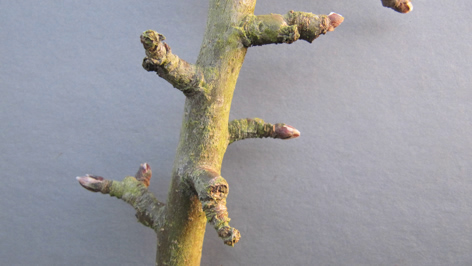 Below: left; Bladon Pippin at Green Cluster stage on 23rd March 2017 and right; Bladon Pippin at the Bud swell stage on 23 March 2018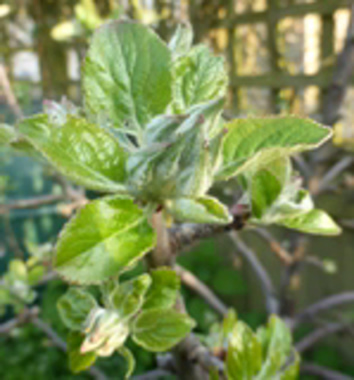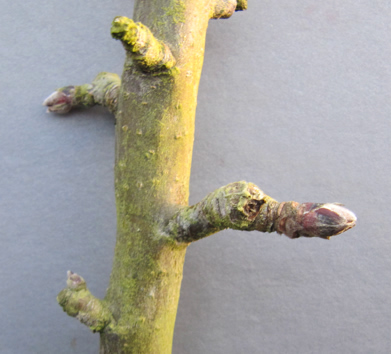 This week The English Apple Man bought UK ENVY in WAITROSE and UK ROYAL GALA in ALDI, with UK JAZZ in he fridge from a previous shopping trip, I have been eating and enjoying all three varieties this week. All eat very well; I would put the JAZZ 1st, the ENVY 2nd and the GALA 3rd in my preference order..........however they are all very good.
Below: left; UK ENVY and right; UK GALA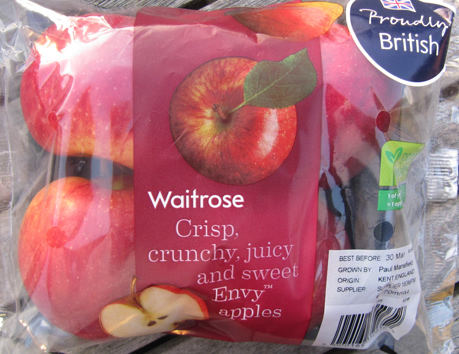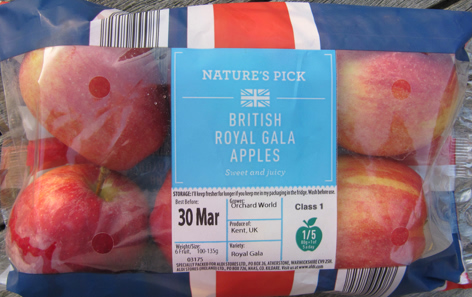 Searching for a 'successful' new apple variety keeps 'breeders' busy across the world: ironically, despite all the applied science a new variety often appears 'out of nowhere' - KORU a new variety developed in New Zealand from a 'chance seedling' is causing excitement............
U.S. apple marketing desks are selling the first commercial crop of Koru, a tart-sweet bi-color apple from New Zealand.
Below: Kaari Stannard, president of New York Apple Sales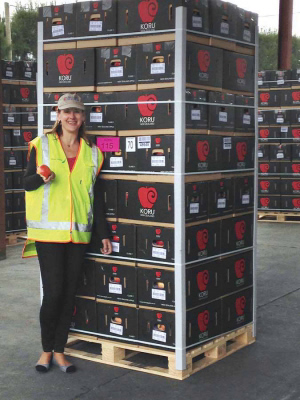 The new apple, a cross between a Fuji and Braeburn, was discovered as a chance seedling in 1998 in New Zealand and propagated with the cultivar name of Plumac, later trademarked as Koru, an aboriginal term for a fern frond unfurling to form a new leaf, literally translated as "new beginning." The marketers describe Koru as a bi-colored apple with an unusual orange hue with a tart-sweet taste.
Plumac (the cultivar name) is a chance seedling discovered in the flower garden of Geoff Plunkett at Moutere near Nelson, New Zealand, where his mother- in-law had discarded an old Fuji tree. DNA testing indicated that it is a cross of Fuji and Braeburn.
Kaari Stannard, president of New York Apple Sales, first stumbled across the variety in New Zealand. She was walking through an orchard with McGrath and started feeling hunger pangs.
"I grabbed an apple off the tree - a beautiful red apple - and it was just amazing when I bit into it. It was amazingly crunchy, sweet, and juicy, and absolutely lovely. I asked Andy what it was."
Rod Farrow, her partner at Fish Creek Orchards in Waterport, New York, made a test planting and will put in a commercial block in 2016. New York Apple Sales represents eight packing houses in New York. Several of their growers also plan to plant the variety, Stannard said.
She thinks Koru has the potential to become a major apple brand in the market place. It has a crunch that people remember and that keeps them coming back for more. Consumers have emailed her directly about how much they like the fruit.
"I'm still dreaming of Koru," wrote one. "Koru was the apple Eve persuaded Adam to eat, I'm certain of it."
Below: KORU a new New Zealand bred apple taking off in the USA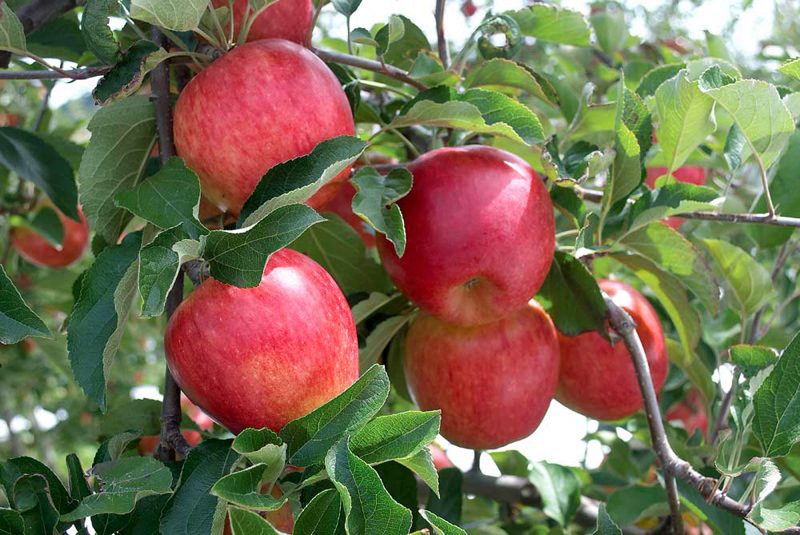 They hope the apple's history resonates with shoppers. It didn't come from years and years of laboratory breeding but from what the nursery owners suspect was a discarded Fuji in a rose garden coincidentally pollinated with a Braeburn.
"Which is kind of a fun story to tell," said Eric Borton, director of business development for Borton Fruit, a Yakima, Washington, company that grows and packs for Chelan Fresh.
A shorter version of the Journal this week; next week The English Apple Man has (yet another) birthday....not sure yet what the Journal will contain next Friday......
Take care
The English Apple Man