Journal
18th May 2018 - The English Apple Man reflects on Produced in Kent's Food & Drink Conference
While The English Apple Man now lives in East Sussex, for the first 65 years, my home and working life was exclusively in Kent.
Regular readers of the website will be aware that my main theme is the apples and pears grown by UK growers and 'primarily' sold in Supermarkets.......not because I favour Supermarkets, but due to the 'hard fact' that 80% of UK apples & pears are sold in Supermarkets, with Tesco and Sainsburys the main outlets for volume sales and M&S and Waitrose the 'upmarket outlets'
Supermarkets have been the dominant retail presence for the last 30 + years, but the emergence of powerful internet based retailers and 'social media' companies is changing the way we live and shop.
The times 'they are a' changing'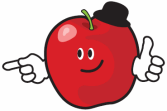 At the recent Food & Drink Conference organised by 'Produced in Kent' at Canterbury University, one of the speakers - Professor David Hughes - who has been dubbed 'Dr. Food' delivered with his passionate eloquence and massive experience an overview of how our food & drink market is changing at an almost exponential rate!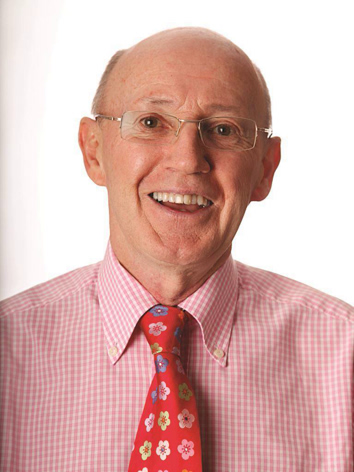 Prof David Hughes: Around the world, David speaks to senior agribusiness and food industry managers about global food industry developments that are and will affect their businesses and industry. Energetic, engaging, humorous and insightful, David gains the very highest evaluations at seminars, conferences and Board level discussions in every continent he visits. His close associate, Miguel Flavian: works for several Spanish organisations and companies to help them to learn from the developments of the British grocery market and improve their business back home.
The English Apple Man has comments from his own experiences over a lifetime in the fruit supply industry.
"We who have been supplying Supermarkets for several decades have become used to the buying power of these multinational retailers, and having fought the 'tide of relentless demands' have in recent years 'pretty much thrown in the towel' and succumbed to the ongoing demands of our customer (the retailer, not the consumer) for higher standards, lower financial returns and faced the inevitable conclusion that only rationalization of the supply base, allowing removal of costs from the supply chain, will keep us in business!
However: "The times they are a' changing"
The English Apple Man has taken some of the trend data used by Professor David Hughes to illustrate his message!
In a statement made in the early part of the new millennium, David said:
"Bottom Line: consumers are and will increasingly ask more of those who produce and retail their food, whether it be local, animal welfare-friendly, environmentally sustainable, chemical-free, or whatever, the "green bar" is rising inexorably. Consumer citizens will have their way and they won't pay a premium for ethical food - they'll simply discount those that fail to meet their ever-rising expectations about the food they feed their families."
Below: Whole Foods Market Store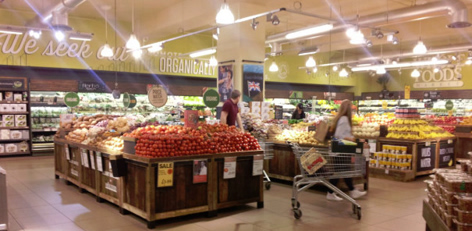 "Well, frankly today, we wouldn't change a word of the above. Back in 2006/7, 1% of new products launched around the world had some environmental/ethical claims but this had climbed to 22% by 2016/17 (Mintel). "Natural" claims (e.g. no additives, preservative-free, organic, GMO-free) rose from 17% to 29% over the same period.
The USA has led the charge: Euromonitor estimate the American market for ethical food products to be around $270 billion in 2018, with environmental issues foremost and animal welfare much less so than in Europe. Mind you, pervasive use of "green" terms can dilute their impact, particularly, if loose usage has no foundation. That's why, transparency and traceability in the supply chain is a "must have" and not a "nice to have". The flurry of interest in blockchain technology (a digital business version of "I'll show you mine if you show me yours") is testament to this.
Clearly, American consumers' interest in "what's in my food , how was it produced and who produced it?" extends much further than well-heeled Whole Foods Market customers.
Below: Provenance and healthy ingredients are the 'must have' elements!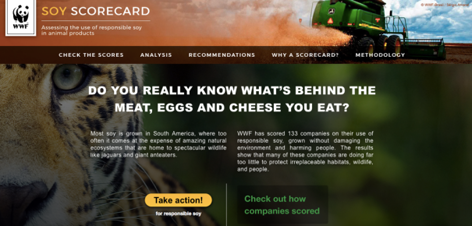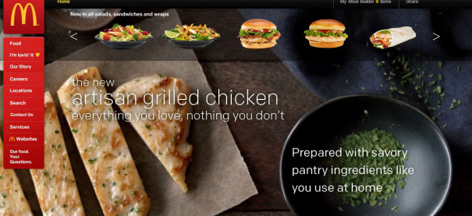 In days gone by (my youth) we always sat down to eat our meals together - not any more!
"Do you know that close to half of all eating occasions in the UK and the USA comprise one person eating alone - a morose male tucking into a "Sad Bastard Ready Meal for One" comes to mind. But, that's not so, we're all too busy and, anyway, in most major urban centres of higher income countries 35% or more of households are singletons - Oslo tops the league with 60% of households being solo and helps explain why they are the highest per capita consumers of individual pizzas in the world!
Official statistics on household size are no indication of actual household food eating behaviour, particularly when it comes to millennials. Students and early stage professionals may live together but they certainly don't eat together at home. Sharing the rent is an economic necessity but, invariably, they have a fridge shelf each and, because of frenetic work and social schedules, pass like ships in the night.
Those pesky millennials, why don't they shut up and get a life? Well, by 2025, there will be 2+ billion of them and will account for over 50% of the global work force.
But, not in family-friendly Asia you say?: well, in 2000 less than 50% of 25-29 year old Singaporeans were single and, now, 70+% have that status. It's no different in 21st Century urban China".
The changing demographic of Rural v Urban populations as more move from the countryside to town life: this is a major influence on our outlook on life and eating habits.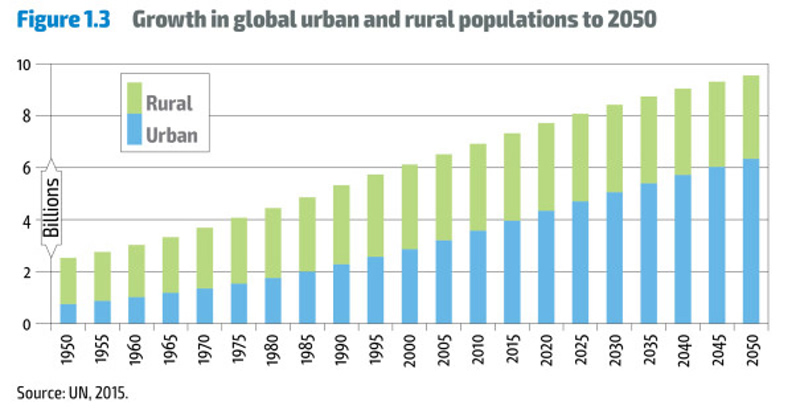 Below: A major influence on how we source and shop are the Global trends and challenges that shape our future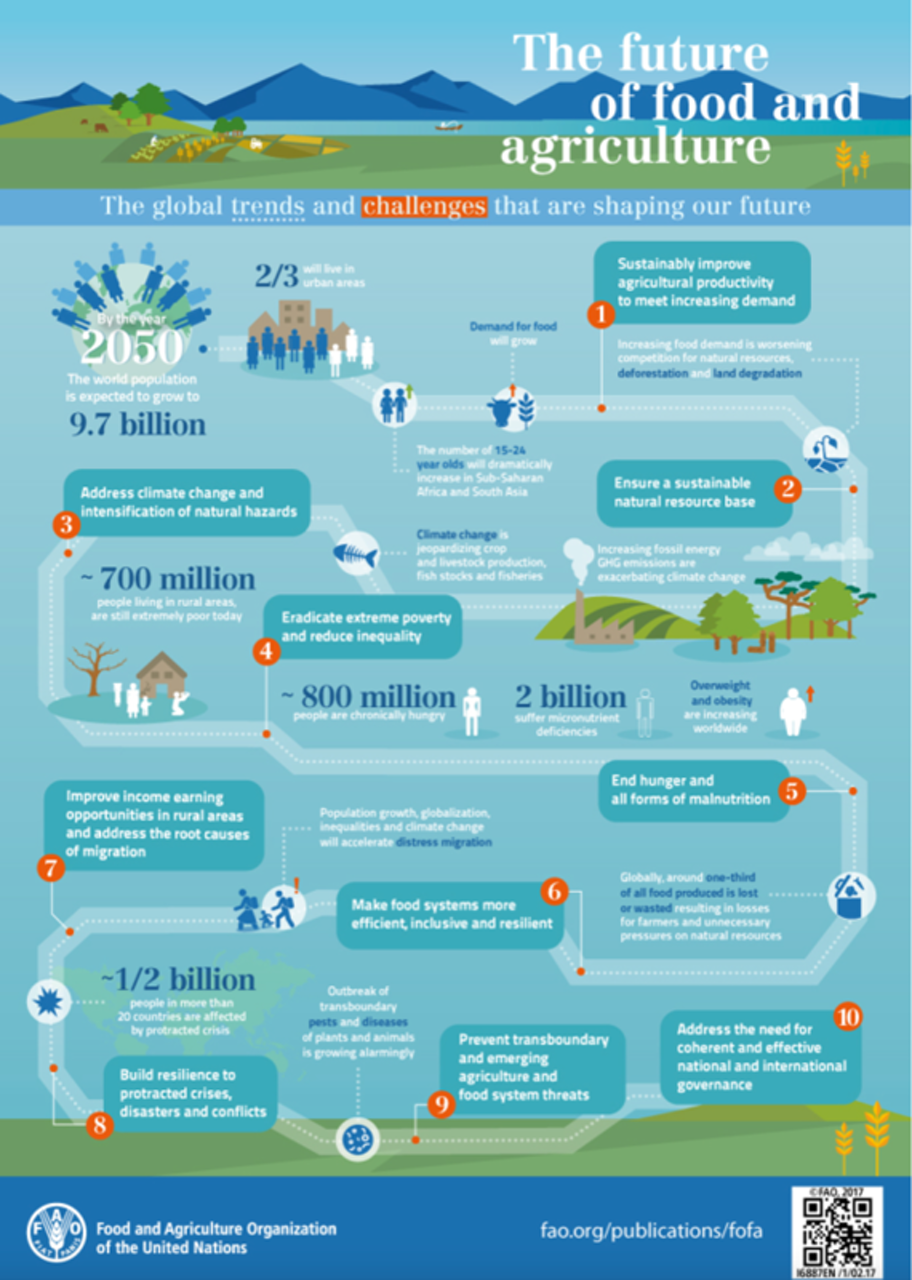 Sitting in a cafe sipping a decaffeinated almond milk latte and reading the weekend edition of The Times, it's easy to think that Europeans have crossed The Rubicon when it comes to food eating. Food journalists are lyrical on the need for our food to be sustainable, green, local, and ethical. But does our ethical food purchasing behaviour stack up in the grocery aisles?
In the UK, consumer expenditure on ethical food and drink products increased by 10 times between 1999 and 2014 and, now, comprises around 8% of total food and drink purchases - ethical here is a tad controversial as it bundles organic, Fairtrade, Rainforest Alliance, vegetarian meat alternatives, animal welfare-friendly, etc. all together to come up with a "green" bundle. It doesn't mean that conventional food is identifiably non-ethical but indicates that consumers, from pretty much a standing start 15 years ago, are increasingly asking for much more to be included in the food they buy than they did in the past.
Below: Unilever influencing the improvement of global sourcing with support mechanisms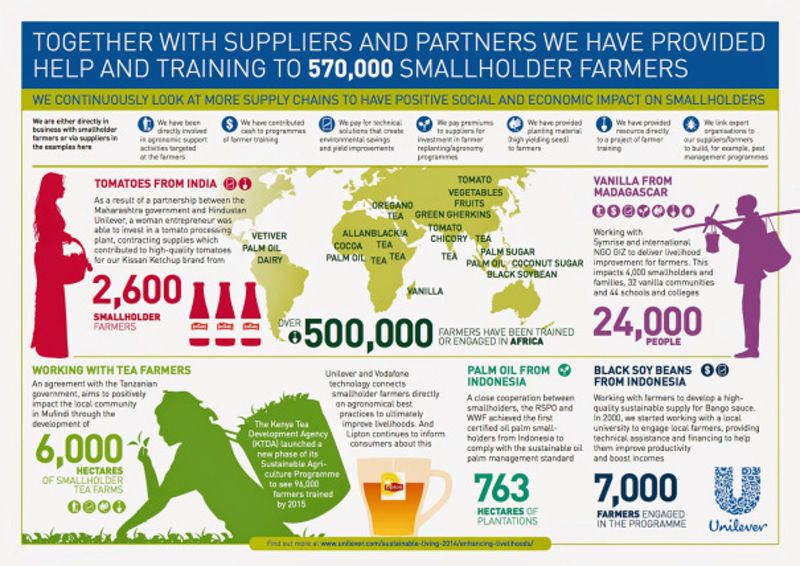 There is a clear message to retailers, here: shopper loyalty will be higher for stores that support local farmers and businesses, support the local economy and minimize environmental impacts.
So, green is the way to go. But, hold steady a moment. Recent UK consumer surveys on food purchasing shows that price and the attractiveness of promotions are far and away the two most important factors influencing purchase behavior, followed by quality and taste, and healthiness.
Below: Left; utilising low grade fruit and right; a way to market misshapen vegetables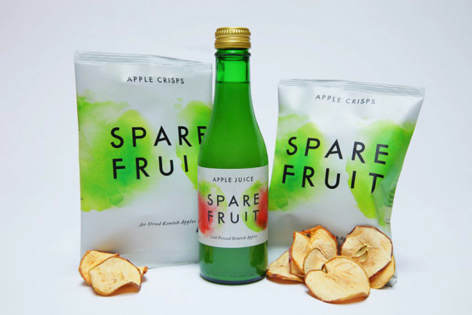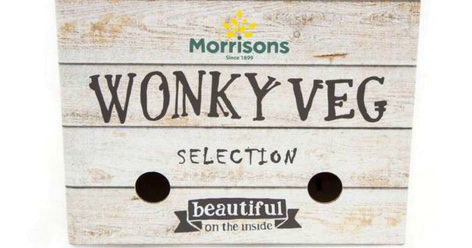 Ethical/eco-friendly is only in 10th place! Consumers' ethical aspirations are modified by raw economic necessity (sales of organic food slumped in the UK during the recent recession). Don't forget, too, that some foods are essentially addictive and I doubt that consumers are struggling with ethical dilemmas when they buy a Mars Bar, Snickers, or Magnum ice cream!
Bottom line: consumers are and will increasingly ask more of those who produce and retail their food.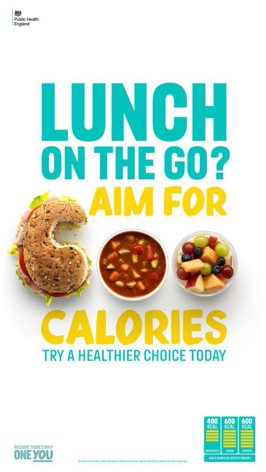 Whether it be local, animal welfare-friendly, environmentally sustainable, chemical-free or whatever, the green bar is rising inexorably. Consumer citizens will have their way and they won't pay a premium for more ethical food, they'll simply discount those that fail to meet their ever-rising expectations about the food they feed their families.
Reflecting back on the past 60+ years, "those in charge of our food" has changed from big food and drink manufacturers usurped by monolithic retailers (hey, it was only a decade ago we all thought Tesco would bestride the retail world and Amazon was a Ponzi scheme and Alibaba a fairy tale character). Now, the internet has brought huge social challenges but, in the world of food and drink, it has moved power firmly towards the consumer-citizen.
Big Food and big business in general lack trust, whereas smaller-scale operators are perceived more benignly. If there is a pervasive view that "Small is Beautiful", then, this is both naive and problematic - small can be cute and cosy but, of course, it can be under-resourced, ill-trained, under-regulated and downright sloppy!
Looking to the future
It's Winter 2030 and shrivelled, desiccated traditional supermarket companies fall like Autumn leaves from the NYSE and LSE's of our world. In only a dozen years, grocery shopping has disappeared as a drudge activity.
Below: The caption here is: Alexa: "Turn Off the Lights when the Last Shoppers Abandon Supermarket Aisles 4 to 12"!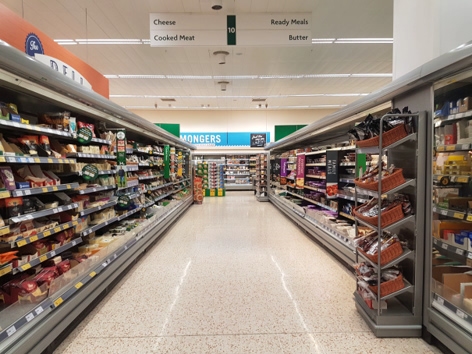 We still shop but on our own terms and the angst associated with shopping trolley and car park rage has evaporated. Children giggle at our knees as we explain old-fashioned words to them such as groceries and ingredients and are as bemused as we were when our parents told us of escutcheons and liberty bodices.
Visiting a supermarket for our basic household needs seems quaint like when we used to queue up to request our own money from supercilious bank clerks in pre-ATM days.
What do you think - nonsense; pipe dream? Well, last year in South Korea, grocery sales via e-commerce increased by 41% year-on-year and supermarket & hypermarket sales declined by 7%. In the UK, we saw a similar but more subdued pattern and, along with Japan and China, we are in the front ranks of on-line grocery sales developments.
Way back in 1989, Peapod was launched in the USA as an on-line grocery ordering and delivery company (owned by Ahold Delhaize since 2001). Like many start-ups it struggled but has survived. Retail pundits predicted its demise largely on their view that consumers would not pay to have their groceries delivered and the supermarket sector was so competitive and low margin that such interlopers could not survive.
What time has shown us is that some consumers unequivocally will pay for such a service!
Below: Veruca Salt: "I want it now!!!!!!!!!!!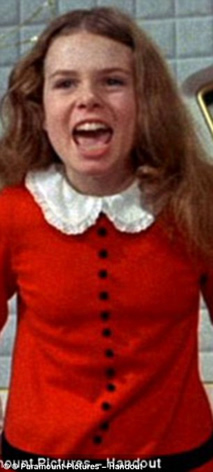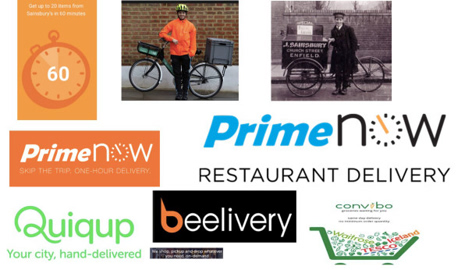 Clearly, retail businesses have to keep in touch on price with competitors, particularly for a range of KVIs. But, the 'opportunity cost of time' is not the same for all shoppers. How much do you value your time?
The convenience trend is unstoppable - consumers and, particularly, younger ones want products that are convenient to buy, prepare, consume, and dispose of. Did you/are you reading your children "Charlie and the Chocolate Factory"? Remember Veruca Salt, well, she wanted Wonka's Golden Ticket NOW - Veruca is a Millennial to a T!
What the pundits completely misread was the creativity of the grocery/restaurant meal delivery sector a la "You'll never make any money out of delivering low margin groceries" - well, tell that to Quiqup, Convibo, Deliveroo, Uber Eats, beelivery in London.
And we take delight in noting that Sainsbury's groceries can be delivered within the hour in 2017 by a boy on a bike, as they did in 1917!
Some will go bust, but a super-efficient last mile delivery service is emerging. Tesco recognises that "the man in the Tesco van" can be its front line ambassador like the milkman of yore (with all the accompanying smutty jokes). Check out FoodKick, Instacart, etc. in the USA. Will consumers pay for quick service? Of course they will - depending on occasion, location, income and age of shopper.
On-line grocery (to use the archaic term) delivery is with us and will explode!
Bye bye traditional supermarkets - like tumbleweeds blown out of town and into oblivion? Don't hold your breath - they still represent just under 50% of total UK grocery spend. But, look up and around - Amazon and Alexa, Tesco in the UK and Walmart in the USA with Google: voice-activated replenishment is coming towards us like a tsunami and in its wake automatic replenishment - those centre of the store basic items will soon be long gone from the supermarket and bricks and mortar retailers better have smaller stores or more interesting products and services in their stead.
Does that mean the traditional supermarket can rest on its laurels as a trusted fresh food provider? Not so, as food retail and food service converge at an accelerated rate (what's the difference in offer between food service Pret and retail M&S Food to Go?), watch out for the nimble food-to-go specialists with snack and meal solutions delivered wherever and whenever you want them!!!!
Examples of the many opportunities for innovative food and drink production are many: Two identified by David Hughes were Fever Tree and EPIC Bison bars.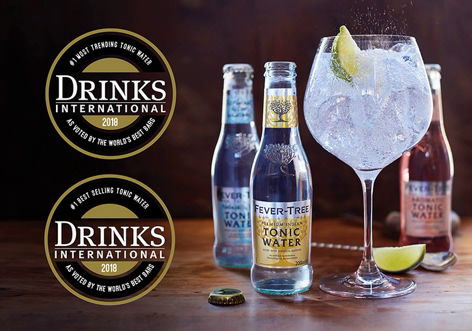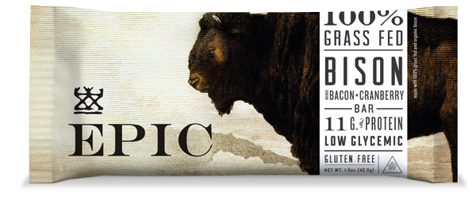 The pace of new companies is staggering: take FEVER TREE as an example. Fever Tree launched in 2004 and today has a market capitalization of: £3.1 billion.
Taylor Collins and Katie Forrest founded EPIC in 2013 - Sales of $20 m in 2015 - Sold to General Mills for approx. $100 million in 2016: Click on EPIC to read about the philosophy embraced by Taylor & Katie which influenced their EPIC journey.
For the story: Click on EPIC BISON BARS
The mobile phone has become an integral part of life' a media centre delivering all our 'material needs'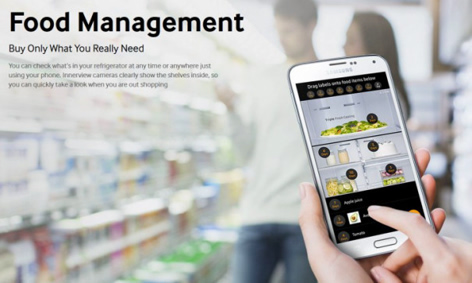 Concluding this week's Journal; The English Apple Man thanks Professor David Hughes for a 'wealth' of data and pictures: David identifies the opportunities for innovators of new food & drink product lines, while young consumers will be re-shaping traditional retail sales outlets into internet based - a delivered to your door retail world.
Ironically; as a young man, I remember the local grocer visiting our home (farm) to take our weekly grocery order, which was delivered by the weekend; the butcher and baker did the same, milk was always delivered daily to the doorstep; newspapers too, oh and the man with a van called with vegetables and fruit, so we are turning back the clock to the 1950's really, just using a 21st Century ordering and delivery model!!!!
PS: A sign of the times: Click on Beelivery

That is all; tomorrow is a big day - my son's birthday, the FA Cup Final and a Royal Wedding!
Take care
The English Apple Man