Journal
1st Jun 2018 - Reviewing a highly successful farm shop enterprise
Last week, The English Apple Man reviewed the rapidly changing structure of global food marketing. This week a look at a very successful farm shop enterprise which has grown from modest beginnings into a retailer of considerable renown.
Twenty years ago my wife and I discovered Macknade Farm Shop, remembering our first impression as we entered a large building which from the outside did not suggest anything special: " AMAZING - we could not initially comprehend the scale of the comprehensive display of 'fine foods' - with so much to choose from my debit card took a hammering!
Faversham is in the heart of East Kent fruit production and Macknade Fine Foods Ltd is an outstanding example of an independent retailer. The journey to today's 'mega business' is a fascinating one of the vision of the founders Renato and Patricia Cuomo!
At The Kent Food & Drink Conference in April, Stefano Cuomo - Macknade Fine Foods Managing Director told the story

Stefano presented the story of Macknade from it's origins in 1847 to today's retail emporium.
Stefano recounts, "In the late 70s (1979 to be exact, the year I was born!) my father Renato took over a field with a tent in the Garden of England to grow weird and wonderful produce and create 20 acres of Pick Your Own heaven. Originally from the island of Ischia in the Bay of Naples he brought with him his continental, all encompassing food culture.
Below: Inside Macknade farm shop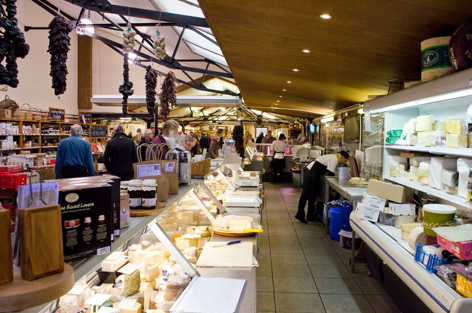 With the support of my mother Patricia, the daughter of a local farmer with a deep-rooted love for the Kent land, Macknade came about. But that wasn't the beginning of the story.
In 1847, Frederick Neame Snr (my mother's great, great grandfather and my great, great, great grandfather!) took on Macknade Farm and, with his son Fredrick Jnr, grew it into one of the region's leading growers, nationally renowned for its hard fruit, hops and livestock.
Frederick Jnr's son Thomas followed in the family tradition in 1919 and, as the 'young buck', pioneered co-operative marketing and promoted the quality of Kentish produce in the face of growing competition from abroad. In 1947 pears from the Macknade orchards were served at the wedding of Princess Elizabeth to Phillip Mountbatten.
Below: The late Basil Neame CBE

By the mid-1950s, my Grandfather Basil had taken over. The 60s and 70s were good to Kentish farming but as international imports and a changing world piled on the pressure there was need to diversify.
This is where we come back to my mother and father and the tent in a field that some 35 years later, with support from our food loving customers, has evolved into Macknade Fine Foods.
Below: Macknade Fine Foods has a very wide range of food products; just about everything you could wish for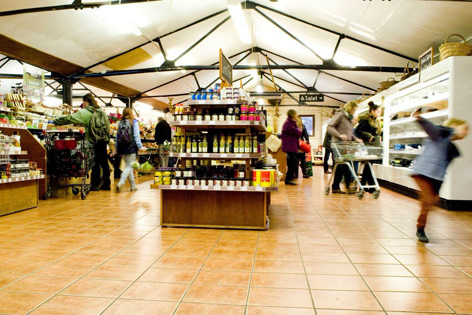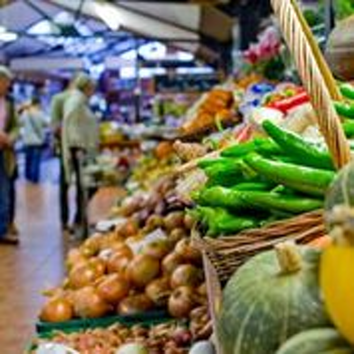 Stefano recounts. "My family no longer farm but our food hall is right at the heart of where we started some 170 years ago and our heart is, just as it has always been, in our food and the people we share it with".
Below: Customers are sure of a welcome at Macknade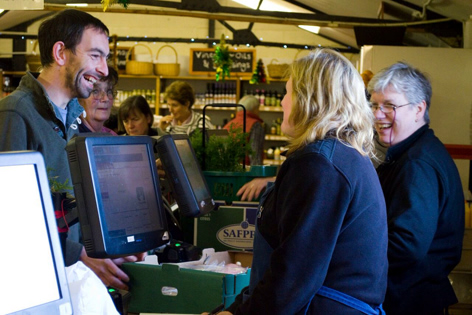 This family Business started in 1847 but has seen many changes in the intervening 170 years; in 2018 the business trades as Macknade Fine Foods Ltd. The business is 100% Privately owned (incorporated in 2014) and the current senior team have managed the business since 2014. Macknade Fine Foods employs more than 70 staff 'a mix of full & part time staff' and generates a turnover of £5 million.
Retailer vs Operator
Macknade Fine Foods is a leading UK Food Hall covering a 10,000sqft Food Hall with cafe/restaurant, production facilities and associated stores - some related tenant neighbours)
'Macknade puts the Super into Supermarket' and has earned a Regional Brand Recognition.
Ongoing development, includes a Growing Events Roster & Food Service offer - Developing Hamper and Online sales - Structuring for 2nd site and scale-ability.
Stefano Cuomo summarises:
"The target is to be the best loved and most trusted name in food & drink, creating spaces that deliver personal aspiration, support & grow communities, allowing the business to appreciate & protect our world through the shared joy of food and drink".
Below: The delicatessen is a place to tempt the 'taste buds'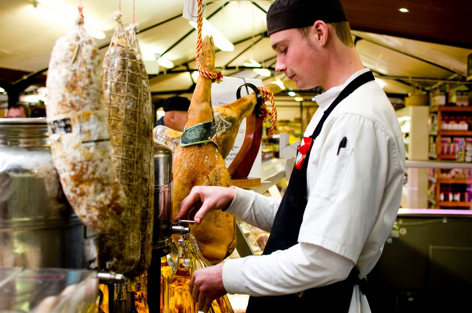 The MISSION statement: "To be our stakeholders 'Favourite Place', championing The Macknade Trinity of Customers, Staff & Suppliers, and showing how responsible business can benefit us all".
But questions must be addressed? "Why bother with an independent outlet when there are so many other channels? Why bother with another margin in the chain? Where is the value?
What are you wanting to achieve? - why are you doing this?, Who do you think your customer is, do you have a competitive advantage and what is it, what is your best channel?
Competing with global retailers, just a mile away, Macknade Fine Foods identify key economic drivers: Experience - ' an understanding of what their customer base requires' is paramount.
Stefano identified added value and value of shopping experience as paramount; product irrelevant - the experience should be good, the customer experience is the differentiator! It is vital to tell the right story.
The delicatessen has a plethora of tasty items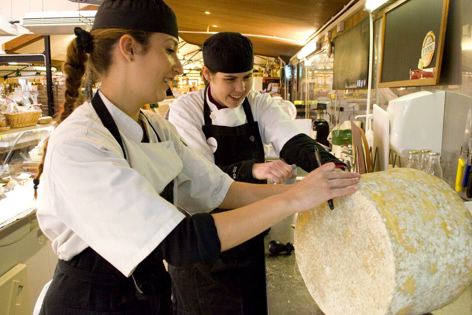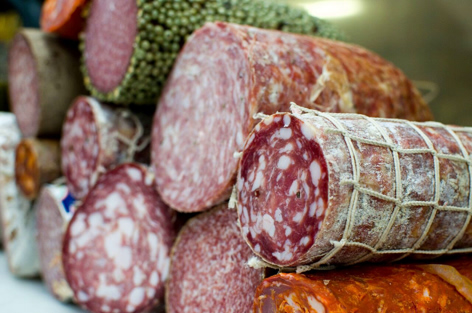 Recognising the Trinity with customers and suppliers, delivering transparency, demonstrating 'true Value vs Price' - embracing the local economy and driving job creation in the suppler and retail environment, championing the human experience, guaranteeing 'Food and Drink & Trust'
Below: These days the in store Cafe is an integral essential in farm Shops; and Macknade provides high quality meals from the extensive range of produce in store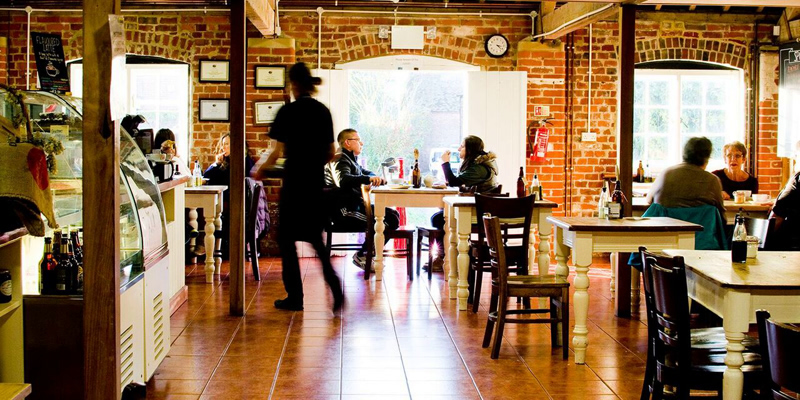 Below: Macknade delivers a great experience in the Cafe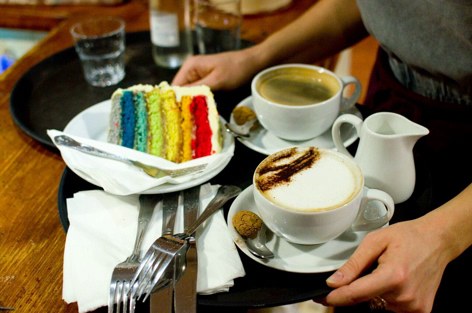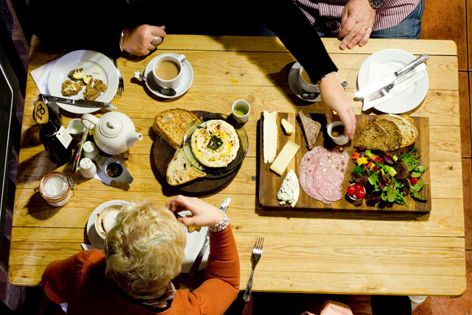 Vision: Stefano demonstrates a mission of shared goals; the ethos of the business and margin; e.g. packaging and ingredients are integral to the ethos of the business; a practical understanding of 'cash flow' real costs, transport costs is vital and understanding the customer and the product journey. Stefano said it's vital to play to our strengths, networks and being part of something bigger, ensuring transparency and what we can do for you, the customer!
Stefano identified the strength of the food and drink industries in Kent: "There is a great food/drink activity happening in Kent - how do we get things coordinated ie farmers markets, food trails, farm shops? we need to work together to maximise individual and group benefits"
Below: Stefano with his wife and children enjoy a relaxing 'family' moment with his parents Renato & Patricia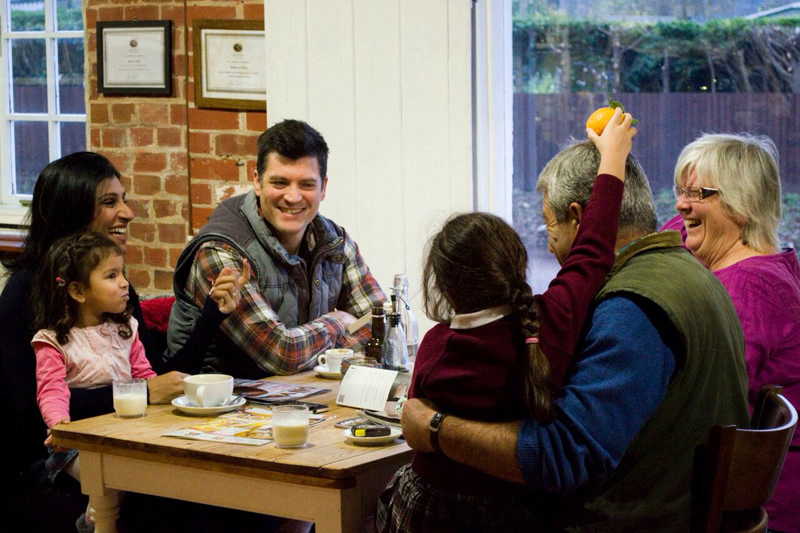 The English Apple Man Comments: My 'alter career' after 30+ years fruit farming in West Kent took me to Canterbury where my 'second career' resulted in a technical role with the major supplier of English Apples and Pears; during this period 1994-2007 many new aquaintances, many of whom became good friends enhanced my life and among the fruit growers I got to know; 'was Basil Neame' Stefano's Grandfather someone who was revered as a fine fruit grower and outstanding contributor to our industry in many supporting roles.
Basil was I am sure very proud of Renato and Patricia's achievement and would be equally proud of his Grandson Stefano's vision for the future of a business launched in 'a tent' and now a very modern retailng success!

That is all for this week - anybody in the Faversham area of East Kent who has not visited Macknade should take the opportunity asap!
The Macknade Fine Foods website is a comprehensive account of the products, suppliers and staff central to this outstanding business and 'not to be missed' - Click on: Macknade Fine Foods to view the many fine foods and drinks available.
Take care
The English Apple Man