Journal
15th Feb 2019 - Rural Policing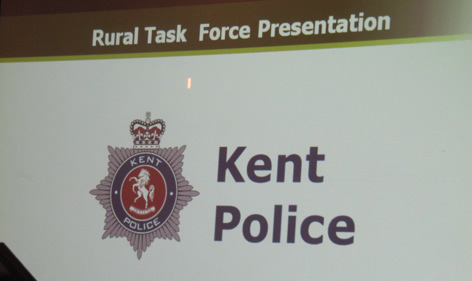 Rural Policing: At the 31st BIFGA Technical Day held at Dale Hill Golf Club on 30th January 2019, one of the presentations was made by Sergeant Darren Walshaw & PC Marc Pennicott from the Kent Police - Rural Liaison Team (RLT). The operational area is divided into three: North Division - East Division and West Division.
While there are many important areas of Policing carried out by the Rural Liaison Team, this week's Journal will cover just a few in depth.
31st BIFGA Technical Day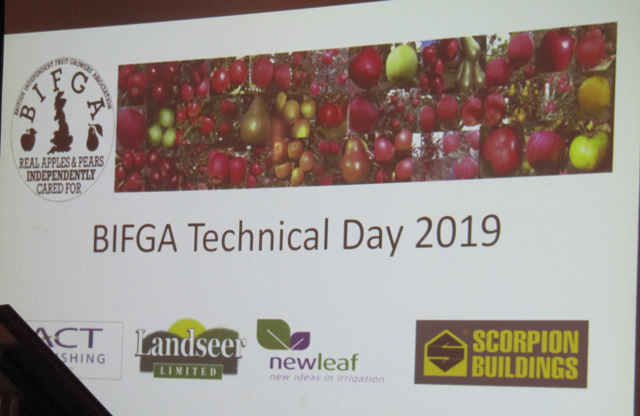 Kent Police - Rural Liaison Team (RLT)
Sergeant Darren Walshaw & PC Marc Pennicott told members of BIFGA how this specialised Police unit approaches Rural Crime.
Kent Police rural officers work closely with farmers, local community groups, and partner agencies to protect the countryside, combat crime and keep people and property safe. There are now four officers working across each of the three county divisions, joining existing members of the team already known to the rural community.
The new officers are the result of a major recruitment drive and investment in resources by Kent Police. The Rural Liaison Team is now made up of 12 PCs - headed by an inspector, sergeant and rural crime co-ordinator. They will tackle crime affecting the rural environment - such as farm equipment and vehicle theft; rogue traders; hare coursing; poaching; wildlife, environmental and heritage crime - and work alongside other local policing and specialist teams to combat organised crime activity.
Extra funding was agreed by Kent Police and Crime Commissioner Matthew Scott to take on an extra 200 officers countywide - funded by an increase in the council tax precept, raising an average Band D property's bill by £1 a month.
Below: Sergeant Darren Walshaw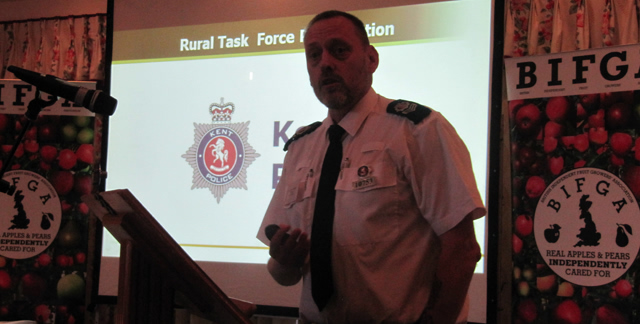 The team is supported by a Rural Crime Coordinator, Douglas Robertson - Rural Crime Co-Ordinator who helps drive action for the team. working closely alongside the Rural Sergeant, building an intelligence picture of crimes and anti-social behaviour happening in rural locations.
They develop this to drive action by rural officers to maximise the operational capability of the team and make most effective use of available resources. Rural Sergeant Darren Walshaw said: 'The Rural Crime Coordinator maintains positive communication links with the rural community and partner agencies on a daily basis in addition to providing support and advice to other departments within Kent Police on rural related matters.'
Poaching has changed somewhat from 'days gone by' - the old style poacher was primarily poaching for the pot: while today's poacher is a much more sinister operator!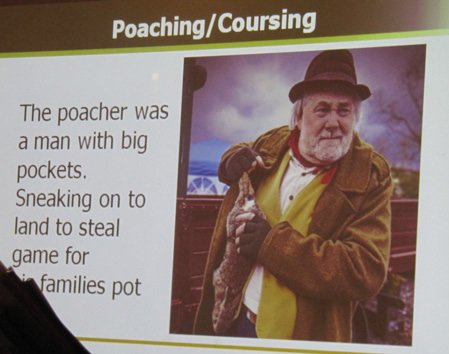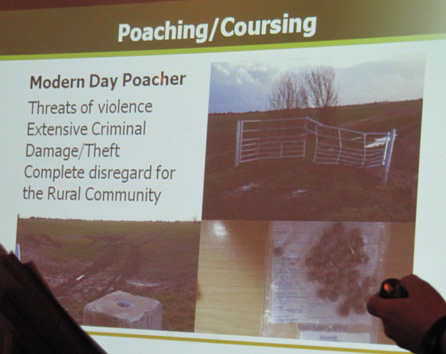 Below: PC Marc Pennicott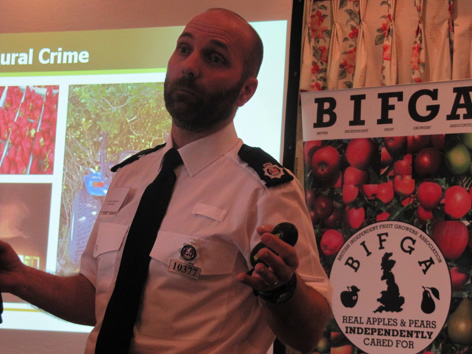 Rural officers are using Criminal Behaviour Orders for the first time to act against poachers and hare coursers. Those issued with them could face jail if they breach the terms of the order. Two Canterbury men, aged 32 and 43, were given Criminal Behaviour Orders when they appeared at Folkestone Magistrates Court on 22 October. This followed an earlier hearing when they were convicted of poaching.
One man was fined £400, ordered to pay a £40 victim surcharge and a destruction order was made against his dog. The other was given a conditional discharge. Both were ordered to pay costs of £620 and £640 respectively. The rural team then applied for Criminal Behaviour Orders to prevent re offending. This means if the men are seen trespassing on land with dogs anywhere in Kent police don't have to prove they are hare coursing and can take action. Anyone breaching the terms of the order faces a prison sentence.
The use of the legislation is recognised as good practice nationally. Rural Sergeant Darren Walshaw, said: 'Hare coursing is a complex crime to prove and it's difficult to secure the required evidence to support convictions. By using Criminal Behaviour Orders we can tackle the issue more effectively.
'Hare coursing is organised criminality, it is not a case of someone taking a rabbit for the pot. Those involved in the offence damage property, kill livestock and are often reported to behave violently when challenged by land owners. Those living in the rural community have a right to do so without fear and we will continue to use all the powers available to us and work with local people to target those involved in poaching and hare coursing.'
Livestock attacks - your pet could be committing an offence - Under the Animals Act 1971, a person acting to protect livestock may be able to kill or injure a dog that he/she reasonably believes is 'worrying' without incurring any criminal or civil liability. - As a dog owner or a person for the time being in charge of a dog, you could be committing an offence if your pet worries livestock on agricultural land. - Worrying includes attacking or chasing livestock in a way that might reasonably be expected to cause injury, suffering or loss. - It is also an offence to have a dog in a field or enclosed space where there are sheep when the dog is not on a lead or under close control.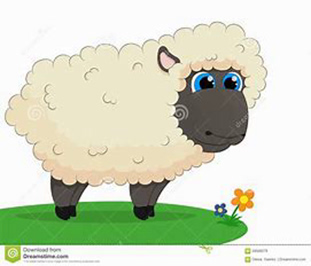 Dog owners are being warned their animals could be shot if they are caught attacking livestock. It follows a spate of incidents across the county which have left more than 20 sheep dead and several badly injured. Two dogs have been shot by farmers in separate incidents.
Rural Sergeant Darren Walshaw, a former shepherd, said: 'I know from personal experience how emotionally disturbing these incidents are for livestock owners. They can also lead to substantial financial loss. 'We would urge dog owners to ensure their animals are kept on leads where appropriate and that they can't escape into fields and cause harm.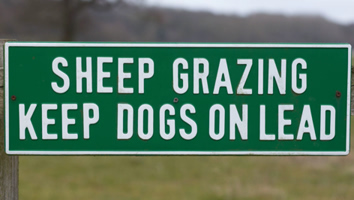 Sergeant Darren Walshaw continued: "I would encourage the use of good clear signage on the fields, especially with the presence of footpaths.' He said despite a perception that sheep were more at risk during lambing in the spring, sheep worrying was an all year round problem. He added: 'There seem to have been a number of incidents over a short period. Dogs running freely among a flock of sheep will always end badly. The injuries caused to the sheep are horrendous, often fatal or the shock of it all kills them.
It's the time of year when the ewes would be in the early days of pregnancy so the real financial impact may not be known to the farmer until the spring when the ewes are scanned. 'Where there may be no livestock in a field one day, the same location could be full of animals the next, so please keep dogs under control.'
Recent attacks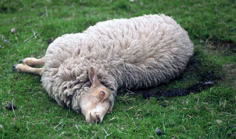 Two large dogs were seen attacking sheep in a field near Stodmarsh, leaving nine dead and others injured. The sheep farmer said it was an 'horrific sight' with the whole flock, including breeding ewes, left very distressed. - Six dead and six injured sheep reported in Meopham in a penned area of a field with a shelter. A wildlife camera was put up to capture any future evidence. - The remains of six dead sheep reported by a farmer at Wingham. A discarded can next to the carcasses was collected to examine for evidence. - A sheep had to be put down and one needed veterinary treatment at Doddington. The sheep owner had caught the dogs biting a sheep and provided police with photographic evidence. Forensic material was gathered and the dogs' owner contacted. The investigation continues. - A sheep was killed and several injured, requiring stitches and antibiotics at a farm in Canterbury. - In August in two separate incidents at a farm in Maidstone a lurcher breed dog was seen chasing and injuring sheep. The second time the same dog killed sheep and was shot by the landowner. The dog's owner has agreed to compensate him for the monetary loss. - Nine sheep were killed on a farm near Canterbury by two dogs. The farmer identified them as those he had seen previously attacking his livestock and shot one of the dogs. - Police were called to a farm at Headcorn after sheep worrying was reported. Investigations are continuing.
Farmers, landowners and community team up with rural officers
Teamwork was the key to an operation which saw the rural community using their local knowledge to work directly with police to help them investigate suspicious activity.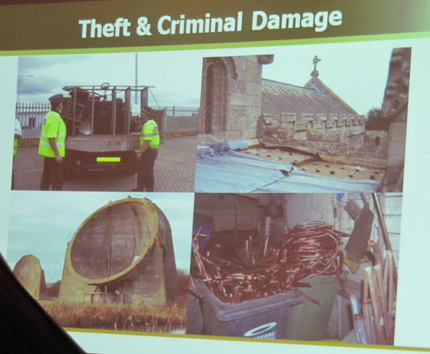 The day of action on 8 November in the Maidstone and Swale area started with a briefing by the rural team where farmers, game keepers and landowners were given maps with grid references. This allowed them to report back quickly to police patrols about where suspicious activity was taking place.
During the shift the team dealt with a number of incidents from suspected poaching to traffic offences. The operation, which involved 15 officers (10 from the rural team, four from Swale Community Policing Team and one special constable and 12 members of the rural community) was organised to support a national day of action against rural crime.
A similar operation has previously been run in Dover with further days planned countywide in future. Rural Sergeant Darren Walshaw said: 'The operation is about the rural community working with the police.
"At the start of the evening the people taking part are briefed by myself around safety, communication and expectations.' The farmers and landowners are then asked to act as eyes and ears while out and about on their land, reporting anything suspicious directly to the rural team so a patrol can be sent immediately.
If they come across a crime in progress they are told to report it through 999 as usual. He added: 'The operation is about getting suspicious vehicles or people stopped. The community will know if a vehicle is local better than the officers so they act as our CCTV or Automatic Number Plate Recognition in effect.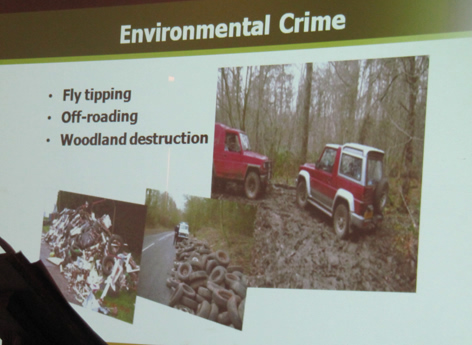 The operation offers a great chance to engage with the community and they see what we do first hand. 'We wanted to support the national rural policing day of action, however, the day was very much business as usual for my officers and we had some good results. 'The feedback from the rural community was overwhelmingly positive. Quite often those living in rural areas feel isolated. Our efforts have further opened the channels of communication with people who feel vulnerable to crime, increasing the intelligence we receive and also allowing us to offer crime prevention advice.
'With the increase in numbers to the rural team in Kent we are keen to send a message to those involved in theft, poaching and hare coursing that people in rural communities are working with us to stop them in their tracks.'
During the operation; nine vehicles were stopped; a gamekeeper reported suspicious activity in a field in Ryarsh, officers responded quickly and stopped a Jeep containing five people, with a man reported for driving offences; officers visited a number of farms around the area and issued security advice to landowners; in Hillside Road, Stalisfield a patrol was flagged down by a previous victim of poaching, officers carried out a site visit and offered crime prevention advice; two men with torches were reported breaking into the work yard next to Faversham Railway Station.
Police patrols searched the area!
'The operation is about getting suspicious vehicles or people stopped. The community will know if a vehicle is local better than the officers so they act as our CCTV or Automatic Number Plate Recognition in effect. The operation offers a great chance to engage with the community and they see what we do first hand'
Sergeant Darren Brown and PC Marc Pennicott emphasised how liaison between members of the public and the Police can delivery positive results for controlling rural crime. Darren encouraged car owners to invest in; 'in car cameras' for their own protection and for recording criminal events that may be used as evidence in bringing perpetrators of rural crime to justice.
Below: Key partners working with Kent Police to keep rural communities safe
CRAG - Crime Rural Advisory Group CRAG formed in 2012, brings together main rural stakeholders, including the National Farmers Union and Country Land & Business Association - representing a large percentage of land occupancy countywide. They bring their own insights to CRAG to help keep Kent Police informed on ever-changing issues in rural Kent.
Kent Association of Local Councils KALC is a not for profit membership organisation serving member parish and town councils and parish meetings in Kent and Medway. It offers training, advice and services to member councils. KLAC works with rural officers to disseminate information on their behalf, and to gather crime information from towns and parishes.
National Farmers Union The NFU champions British farming and provides professional representation and services to its farmer and grower members. Around 70 per cent of full time farmers are NFU members. They aim to support Kent Police to engage with members' extensive local knowledge, working in partnership with CRAG and other stake holder organisations.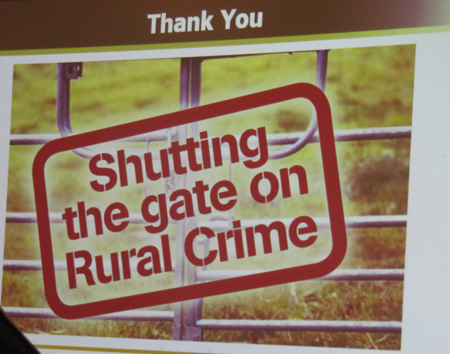 Kent Fire and Rescue Service Kent Fire and Rescue Service is responsible for delivering fire and rescue services to more than 1.7 million people. Each year fire officers deal with around 16,500 incidents including road crashes, house and barn fires and more than 2,400 non-fire rescues. KFRS works with the Kent Police, NFU, and CRAG to provide safety and risk reduction advice to support the agricultural business community.
Historic England Historic England is a public body which looks after England's historic environment. There are over 400,000 protected sites and buildings in England and Historic England works across a range of partnership to prevent the loss and damage to our shared cultural heritage. Former Kent police officer Mark Harrison advises the organisation and works closely with rural officers and CRAG.
Click on Kent Police - Rural Matters for more information.
Click on KENT POLICE Rural Twitter
Before I sign off for this week, two purchases made by me; ENVY bought in Waitrose and OPAL bought in Tesco, both of excellent quality and taste!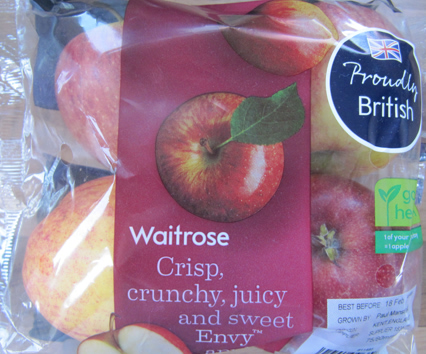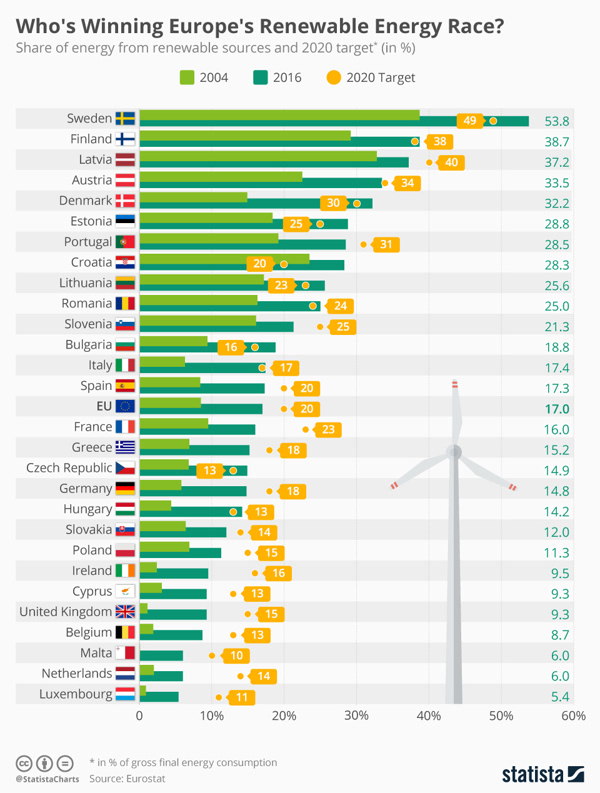 That is all for this week
Take care
The English Apple Man