Journal
13th Sep 2019 - It's all go, go, go
The 2019 apple & pear harvest is now 'full on' and this week British Apples & Pears launched a new 'White Paper' setting out the future of our 'home grown' top fruit.
Foreword by: Executive Chair - Ali Capper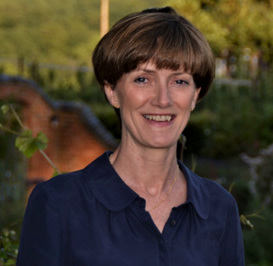 Apples are brilliant. They are convenient to eat, portable, snackable and brimming with health benefits. They meet every need of today's consumers and we at British Apples & Pears are getting much better at telling our story. Our overarching Great British Apples campaign, with the clear 'An Apple A Day' message, has cut through and is here for the long-term.
They are ambitious and forward looking, increasing productivity levels and sharing the challenging target of increasing market share of British apples to 60% by 2030. To put that in context, we are at 42% now and up from 23% in 2003. In addition, over the last 10 years the British pear market share has grown in volume by 27%.
Of course, this growth is not without its challenges, though most of the hurdles in our way are not of the industry's making.
Looming largest is the uncertainty over Brexit and seasonal labour. This one issue has the potential to derail not only our sector, but also many others in horticulture. The ability to crush our ambition, or to help realise it, lies in politicians' hands.
Our research shows that with the right support from Government and from retail, coupled with continued investment in technologies, we can increase the supply of British apples and pears. We represent businesses that want to grow, and grow with us.
And for that, we have three critical asks of the Government: - Clear, stable immigration policies to provide our growers with the resources they need - Continued match-funded investment to support modern farming technologies, new growing systems and new varieties - Join us in telling the story of this amazing industry
Alongside our Government asks, there is much else on the industry's collective mind: how to build better partnerships with retailers, embed sustainability ever deeper in our day to day working, and how to tell our story most effectively.
Imagine a British apple orchard and you might well picture a beautiful, peaceful scene of mellow fruitfulness. While on the surface this might be accurate, it belies the truth of farm businesses that are innovative, hard-working, dynamic, forward-looking, technologically-savvy and, above all, hugely successful. It is a business sector with challenges, but also a sector that is immensely passionate about growth.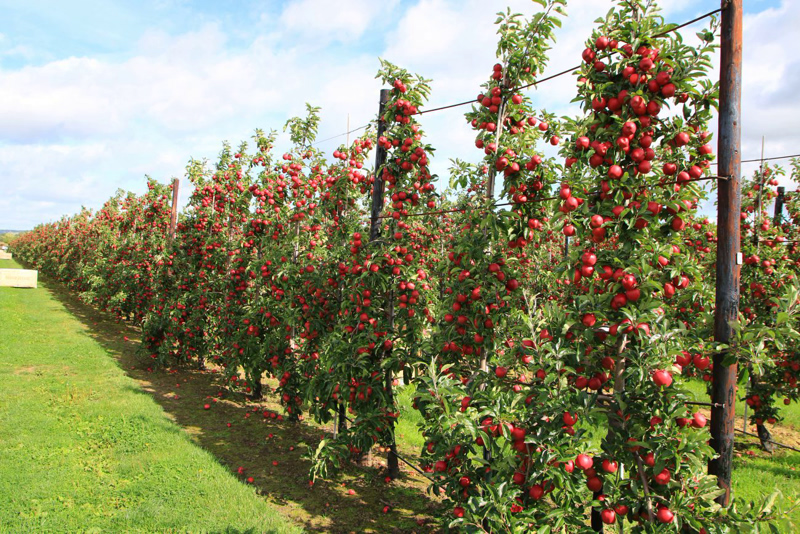 Over the next few months, The English Apple Man will highlight 'key' elements of the White Paper.
From the future; back to today!
An update from Nigel Jenner - Chief Technical Officer - Avalon Produce Limited

Bramley picking should be nearing completion on all sites.
Conference Pears
Maturity measurements carried out on Conference this week can be summarised as follows
Picking for long term storage (March or beyond) should be nearing completion on all sites and should be underway/imminent on fruit destined for medium and short term storage. The past week has seen pressures fall 0.3-0.5kg, starches decline 5-10% and soluble solids have been static. During the next week the vast majority of sites will reach a Streif index of 0.7, which is the point at which harvesting should be completed.
Cox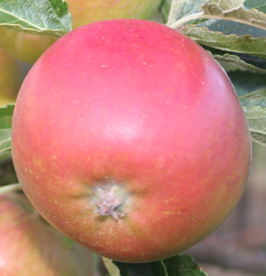 Maturity measurements carried out on Cox this week can be summarised as follows:-
Picking for long term storage should now be completed, as both the average firmness and starch levels are below the standards recommended for long term storage. Firmness has declined rapidly (0.8kg) over the past week, starch has declined by around 10% and you will see from the table above that readings this week are now very similar to those recorded at the same date last year!
Harvesting for medium and short term storage should be well underway and the use of Smartfresh is now strongly recommended, even if your fruit is due to be marketed imminently.
In most cases there is a wide range in fruit size this year and although the 60-70mm will be marketed relatively quickly, the sizes outside this bracket will take longer to move and treating with Smartfresh will give this fruit much more shelf-life.
Gala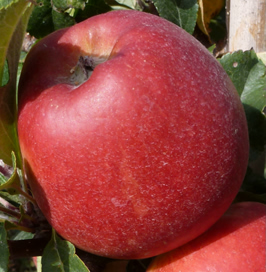 Measurements carried out on Gala this week can be summarised as follows:-
Gala picking for long term storage should be underway/imminent on the vast majority of sites.
The rapid decline in starch has started and in most cases and the optimum level (80%) will be reached this week. Picking with a starch level of 80%, gives the best brix readings, the best flavour and fewer internal disorders out of store.
With temperature differentials (difference between day and night time temperatures) well above 10°C, red colour has improved noticeably over the past week. However, the warm daytime temperatures forecast for this coming weekend will advance maturity further, so picking should not be delayed.
Although it is always tempting to pick your 'red' clones of Gala first and leave Mondial orchards to develop a bit more colour, this is very often the wrong decision.
In most cases, Mondial matures 3-4 days before the red clones, and leaving it until the end for better colour often results in the 'lead' apples becoming more coloured and the greener apples turning yellow. Therefore, it is far better to pick over Mondial orchards early, giving the green apples a chance to colour up before they have gone soft and greasy.
Doing this will result in a far higher percentage of marketable fruit. Ensuring you know the maturity of your own orchards is critical for this to be effective though, so please feel free to contact us if you need help with this.
Other varieties
Egremont Russet - picking should be underway
Spartan - picking should be imminent
Comice Pears- picking should be underway
Storage samples
A message from Nigel Jenner
Maturity testing help??
For many years we have operated a maturity testing service where we can accurately assess the maturity of your orchards on-farm and give you accurate advice based on your own individual orchards. If this is of interest to you or indeed you would like to chat over any of the above, please call me on 07870155571.
Nigel Jenner - Chief Technical Officer - Avalon Produce Limited
This afternoon (Friday 13th September) The English Apple Man visited Chris Levett's Hartley Dyke farm where Cox picking was in progress.
Below: left; Cox in bins waiting to be transported to cold store and right; pickers posing for the EAM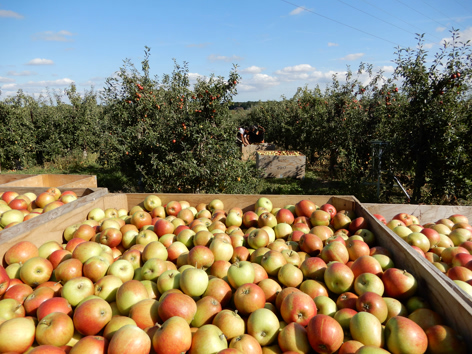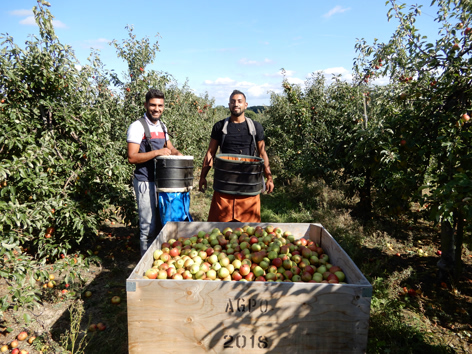 Below: left; Picking in progress at Hartley Dyke and right; extra care is taken when emptying picking bucket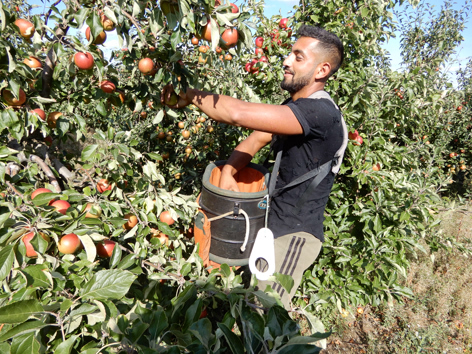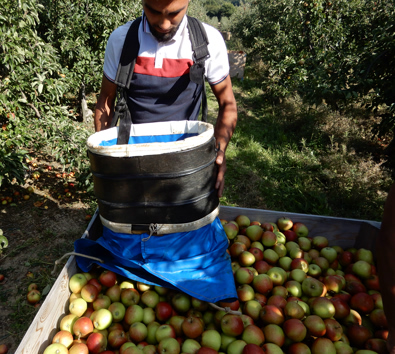 Below: left; not all of the Cox apples are big enough, so the undersized fruit will be left for a couple of weeks to size up and right; Chris Levett still grows Egremont Russet a lovely variety but in decline in a world dominated by highly coloured red apples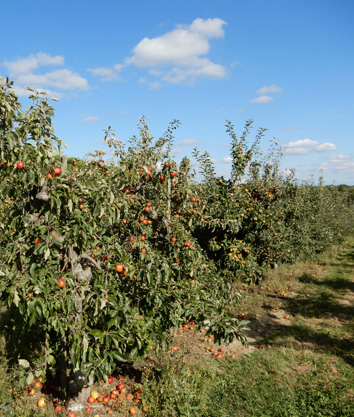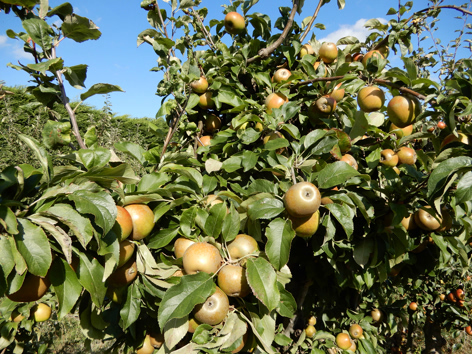 Below: left Braeburn at Hartley still a few weeks away from harvest and right; Bladon Pippin a variety The EAM is nurturing and promoting for a friend who owns the variety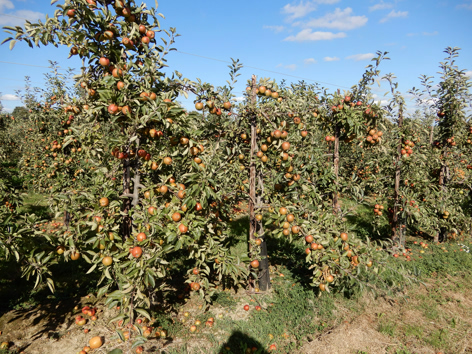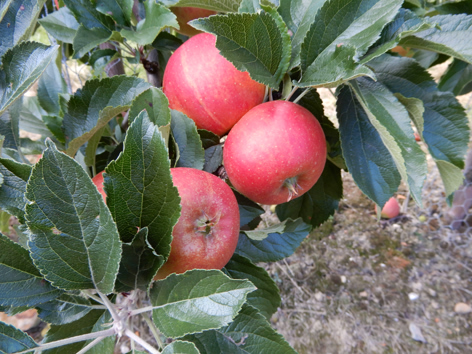 Below: left; a Gala row and right; beautiful bunches of Gala apples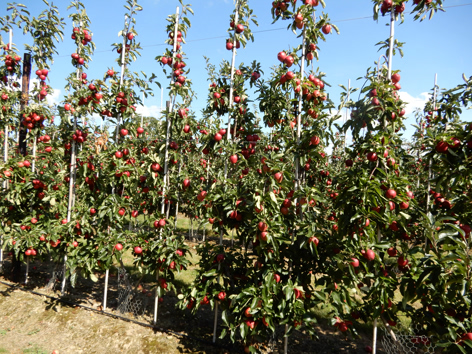 That is all for this week, The EAM intends to visit the 2019 Weald of Kent Ploughing Match tomorrow (Saturday 14th September) and will share his experience with readers next week!
Take care
The English Apple Man