Journal
20th Sep 2019 - September in the countryside
September is the traditional time for Ploughing Matches which take place across the country. In the South East of England The Weald of Kent & East Kent ploughing societies are well established and well attended.
Click on Weald of Kent Ploughing Match 2019 for an in depth look!
Last Saturday The English Apple Man joined several thousand visitors to the 2019 Weald of Kent Ploughing Match held at Poplars farm, Horsmonden.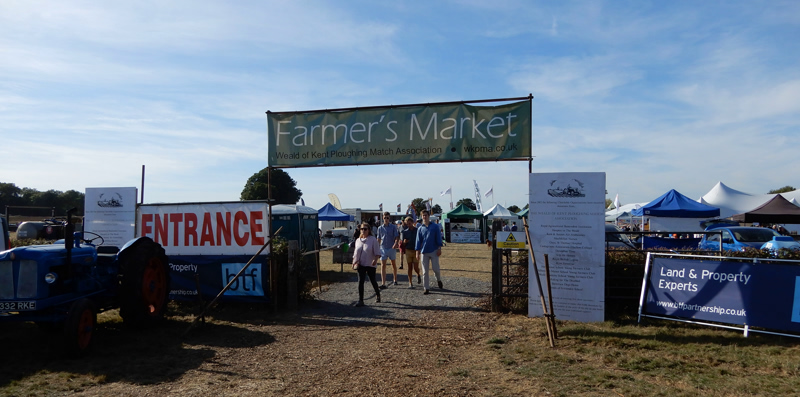 These events are a celebration of country life with the Ploughing Match always the central attraction, but so much more areas of interest for visitors!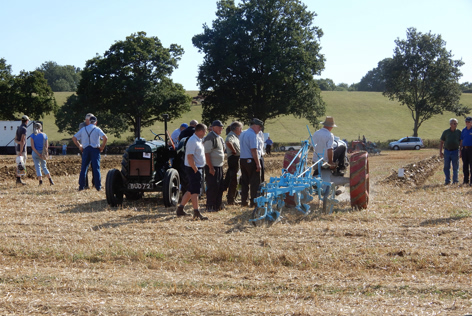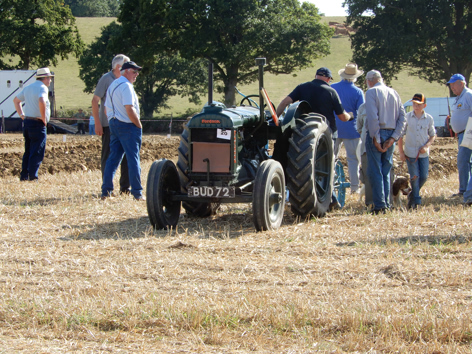 It is an opportunity for businesses with customers involved in farming and countryside activities to maintain their profile as supporters of country activities. Estate Agents, Accountants, Machinery and Service Providers et al:
The EAM spent a very enjoyable half hour (maybe more) enjoying the hospitality of his accountant McCabe Ford Williams (been with them for circa 50+ years) enjoying a beer and conversation with other MFW clients!
Below: left; tractors like this Fordson were part of my youth and right; Old style drag plough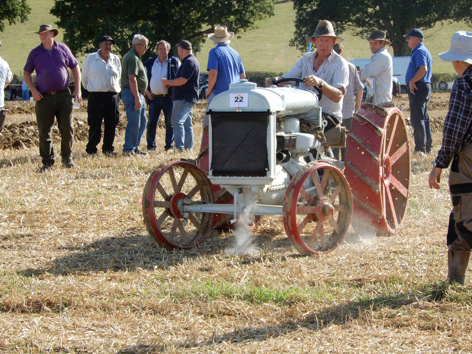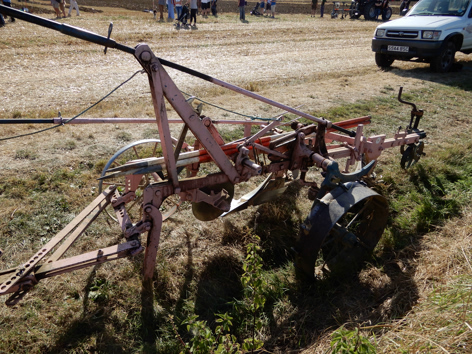 As one walks around the site, taking in the many activities: 'dogs are in abundance' and watching them perform in the ring, their obedience as they performed tests of skill and dexterity a joy to watch!
Below: left; Dog trials and right; the EAM sat for a while enjoying this band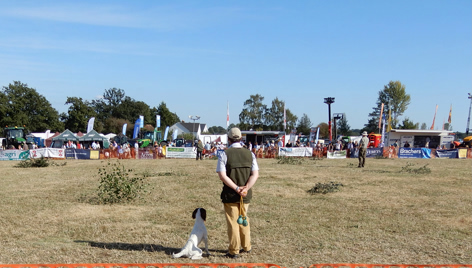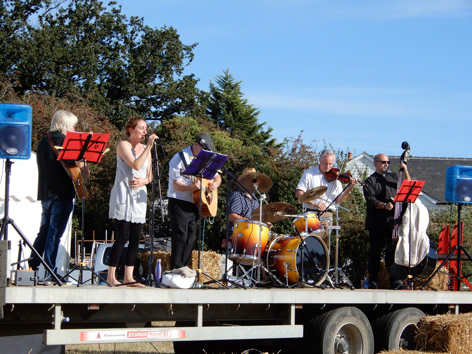 Below: left; this lorry is a fine example of 'days gone by' and right; an old Fordson on it's trailer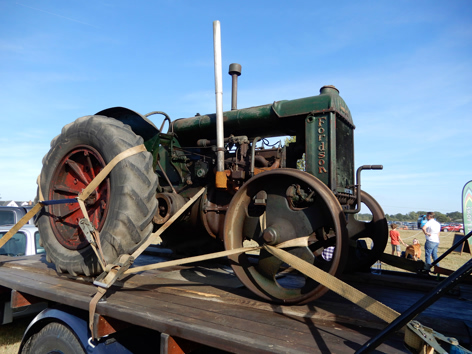 Below: left; this David Brown tractor and right; the Ford were integral to my childhood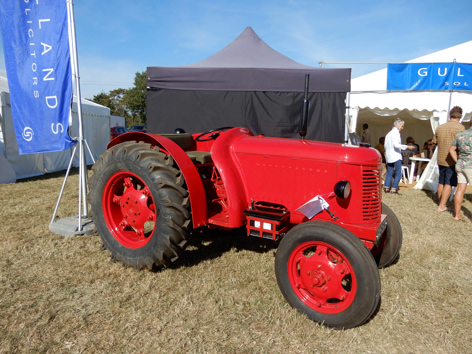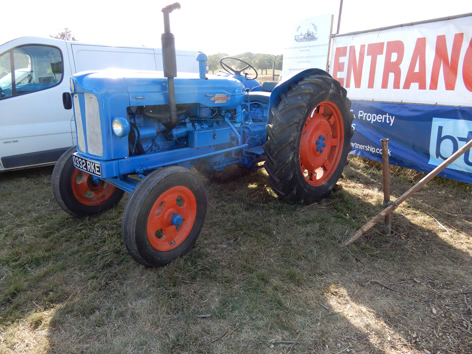 Below: left; KIRKLAND are prominent in the supply of machinery to all sectors of agriculture and right; South Eastern Farmer magazine an important conduit for informing the farming sector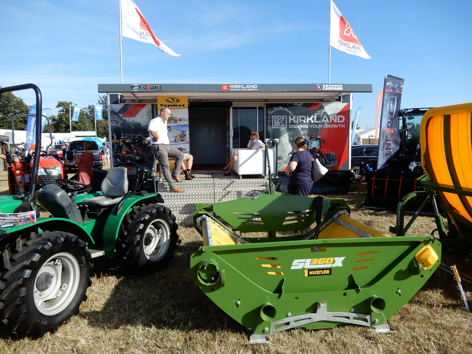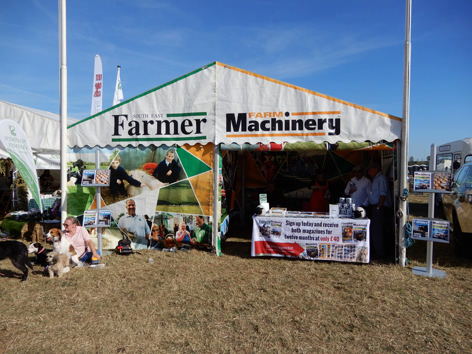 Below: left; on display VERY BIG TRACTORS and right; small Buggies have replaced the horse as a means of accessing the land and carrying food to animals grazing on moorland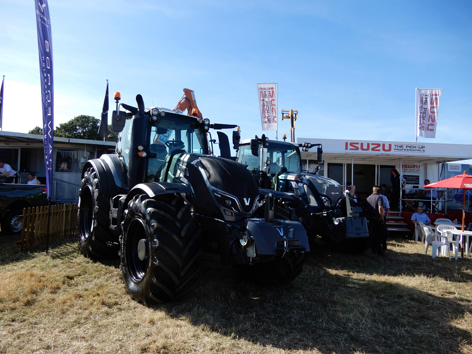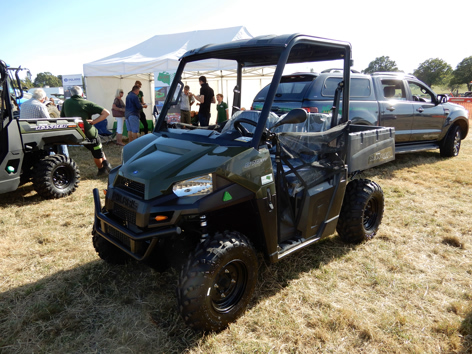 Below: left; Romney Marsh Wools display their high quality products and right; some of the many stands at Weald of Kent Ploughing Match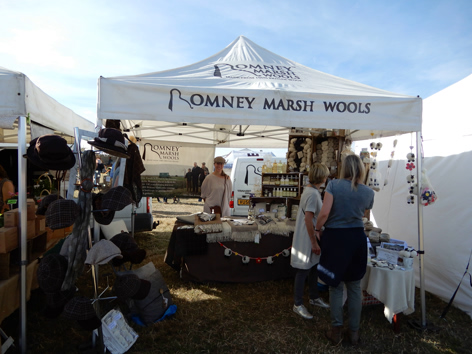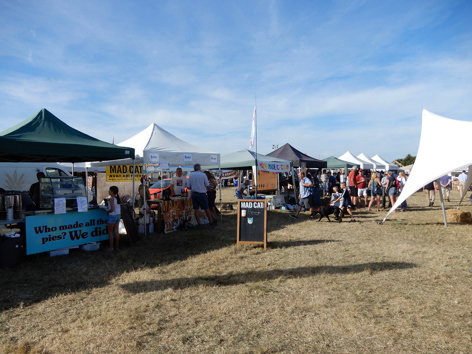 Click on Romney Marsh Wools for more information.
Apple & Pear Update! from Nigel Jenner
Conference pears
Harvesting for anything but direct marketing/short term storage should now be finished on all sites. Streif indices are now below 0.7, the level at which harvesting should be completed.
Cox
Harvesting for long term storage should now be complete on all sites.
Firmness has stayed relatively static over the past week, but starch has dropped significantly and fruit has mellowed in colour, which indicates fruit is ripening rapidly. As maturity progresses, the level of water core is increasing and you need to be aware of this if you are intending to store any of this later harvested fruit in CA conditions (please refer to earlier newsletter for guidelines on storing fruit with water core). Smartfresh is recommended on all fruit still to be harvested.
Gala
Over the past week the average firmness and starch have dropped 0.5kg and 10% respectively and in most cases brix levels have risen close to the 12% required by our supermarket customers.
On all sites fruit is maturing rapidly and harvesting, even for relatively short term storage should be underway. At the beginning of next week (w/c 23rd September all sites will be at or below 70% starch and it is at this level we start to notice a real benefit of Smartfresh applications. Already we are starting to see the odd 'greasy' apple and experience has shown that Smartfresh, combined with a low storage temperature (0.5-1.0°C) is very successful at reducing tackiness out of store, as well as providing the more obvious quality benefits.
Fruit harvested from next week is likely to be marketed sooner and with this fruit the benefits of faster cooling are likely to outweigh the risk of any internal disorders developing in store. It is therefore suggested you revert to establishing storage temperatures quickly (within 3 days) from the start of next week.
Rubens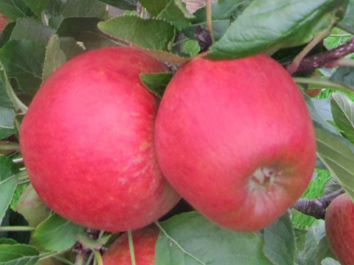 Assessments this week have confirmed that picking should begin end of this week/beginning of next week on the majority of sites.
Red colour is developing well and as most sites will need picking more than once, the earlier the first pick is carried out, the more time the second pick will have for red colour to develop, before the firmness starts to decline.
It should be remembered that Rubens, like Braeburn is extremely susceptible to CO2 (>1%), so even in air stores, it is vital that the levels remain below this at all times.
Testing apples for maturity
Testing maturity of apples requires assessment of pressures (firmness), starch, brix (sugar) and background colour. Technicians use assessments for determining the level of maturity to determine when fruit should be harvested for storage. The longer term storage criteria is a critical level if apples are to be stored successfully into April or longer.
Testing of new variety specimens from breeding programs is also carried out in the same manner. Of course 'taste evaluation is the most critical element when assessing new varieties.
Below: left; Avalon Technicians - Jack and Ryan carrying out assessments and right; fruit after destructive testing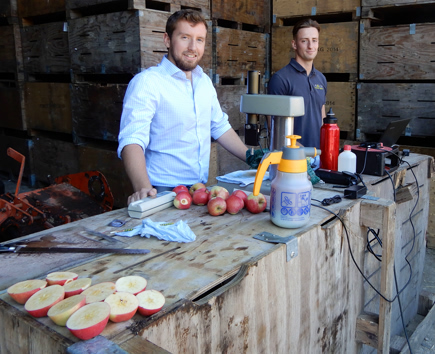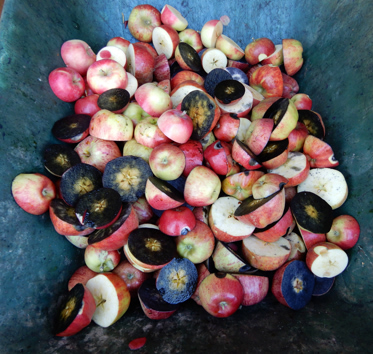 That is all for this week
Take care
The English Apple Man