Journal
13th Dec 2019 - Election Special
Today Friday 13th December is Lucky for some and Unlucky for others!

Many will be surprised by the level of swing away from the Labour party; The Conservative Government are in a strong Parliamentary position, but MUST follow up the faith of (former) traditional Labour constituencies by delivering support for their dreams of a better life!
Mr Johnson later told jubilant aides in Conservative HQ: "We must understand now what an earthquake we have created.
"The way in which we have changed the political map of this country.
"We have to grapple with the consequences of that, we have to change our own party, we have to rise to the level of events, we must, we must answer the challenge that the British people have given us."
As the dust settles the newspaper columnists dominate the news with various explanations: it's easy to be wise after the event!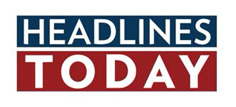 The London bubble is in a state of shock. The pollsters, the pundits - and even many tetchy Tory politicians - failed to see one of the most dramatic realignments in British history was about to unfold. And make no mistake, what we are witnessing tonight is history in the making. Many believed we would never see the Red Wall fall in our lifetime. But tonight it is crumbling before our eyes to dust.
Outside of London, however, the tremors of a momentous realignment have been evident for some time.
But it is stark that Labour-voting dynasties - from the Black Country to Blyth Valley - have decisively turned their backs on the party that has utterly betrayed them. This is looking, not like a defeat, but a devastating rout, with Labour's vote share plummeting in once-safe constituencies across the rustbelt.
Labour voters jumped ship over Corbyn, poll says
Jeremy Corbyn was the main reason Labour voters defected to the Conservatives in yesterday's election, according to an Opinion poll.
Forty-five per cent of those surveyed cited Labour's leadership as their reason for the turning their backs on the party, followed by 31 per cent who objected to its stance on Brexit.
The leadership was also the leading reason for Labour voters opting for the Lib Dems, the poll found.
So, what does this mean for our farming future?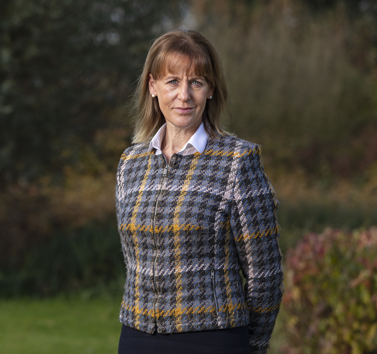 NFU President Minette Batters said: "The NFU will start working with the new government and parliament straight away to ensure all areas of Westminster and Whitehall understand and value the importance of British food and farming.
"During the election campaign, we spoke to candidates from all parties to reiterate to them the strategic importance of our industry to the nation; one that contributes £122 billion to the UK economy, delivering jobs for almost four million people and affordable food for the entire country.
Many of those candidates are now MPs, so we will be continuing those conversations in Westminster and inviting them out on farm so they can see first hand the high standards British farmers are proud of and the safe, traceable food systems British people value. We, of course, will be seeking meetings with Ministers as soon as possible."
We raised a number of crucial issues we need the new government to address now, to ensure British food production has a sustainable and ambitious future.
"Top of that list is Brexit. It's imperative we secure a future trade deal with the EU that is as free and frictionless as possible, avoiding the damaging spectre of trading with our largest partner on WTO terms. Alongside this, our future trade policy mustn't allow imports of food produced to standards that would be illegal to produce here.
The UK could embark on its first trade negotiations for decades in just 50 days' time - the government must set up a Trade and Standards Commission as a matter of urgency so that they can work with industry and stakeholders to ensure those negotiations do not allow the high standards which are the hallmark of UK farming to be undermined by imported food which would fail to meet our own domestic regulations and values surrounding animal welfare, environmental standards and traceabiilty."
Visit the NFU website for an overview of what farming needs to survive after the General Election result brought an overwhelming result for the Conservative.
Access to the labour market
The future of our Soft and Top fruit industry depends 'critically' on recruiting enough harvest workers.
The NFU have lobbied vigorously for Government to allow licences for an expanded Seasonal Workers Scheme.
"We are calling on the next Government to maintain access to the seasonal and permanent workforce required by the UK food chain. We would like to see an immediate expansion of the Seasonal Workers Pilot scheme to enable recruitment this winter and rapid action to reach a full scheme of 70,000 seasonal workers as soon as practically possible.
In terms of permanent labour, we would like to work with the next Government to ensure any future immigration system facilitates farming's access to the labour market in the future.
The English Apple Man Comments
As a dedicated believer in free enterprise, I am relieved the ultra left wing Corbyn Labour Party has failed to hoodwink the electorate with ridiculous promises, which if enacted would have destroyed our economy and taken generations to recover from.
It is clear listening to the comments of voter across the key areas of the country that Labour lost the election, rather than the Conservatives won it!!!!!!!!
BUT: The Government has 'one hell of a task ahead' to satisfy the expectations of those voters who have given Boris and his Government their support!
On a lighter note!
Enjoying a bit of pre-Christmas spirit this evening The English Apple Man and Mrs Apple Man visited Planters on the A21 at Hurst Green in East Sussex for their late night opening, where our Grand Daughter works when not at College.
View Planters on the A21 Like a farm shop - only much more!!!
Below: left; Planters entrance and right; Grand Daughter Joanne and Mrs English Apple Man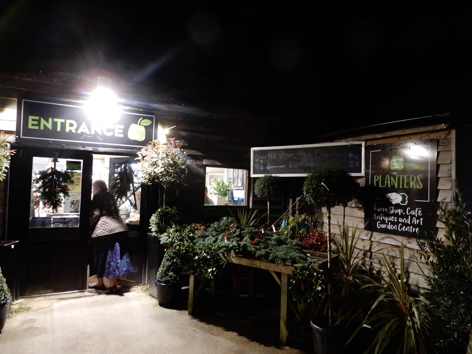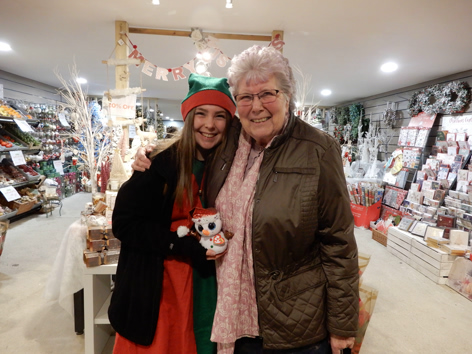 Below: left & right; The Christmas displays in Planters are stunning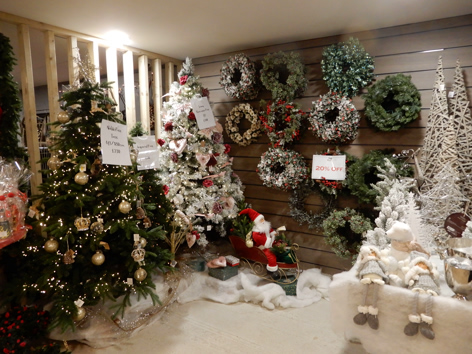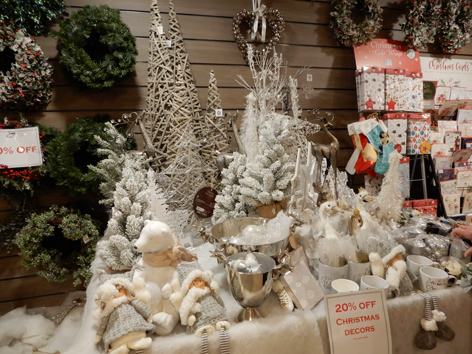 Just one more Journal before Christmas!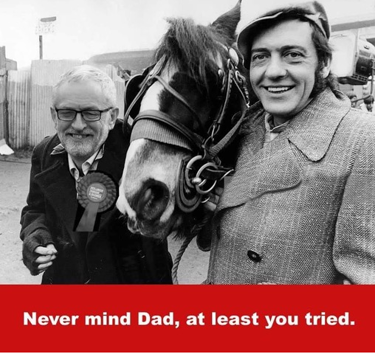 Next week The Journal will report on the story of an Entrepreneur who has created tasty & healthy fruit and vegetable crisps.
Take care
The English Apple Man