Journal
20th Dec 2019 - Crisps for Christmas
With five days to go, we are busy stocking up with Christmas goodies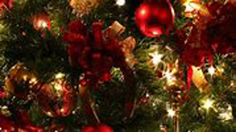 As Christmas approaches there will be the prospect of temptation to eat many tasty, but not necessarily healthy foods. Crisps and snacks loaded with salt and sugar at the top of the temptation list!
BUT thanks to a truly inspirational entrepreneur a fantastic selection of healthy and tasty crisps bring the opportunity to satisfy the taste buds without consuming salt & fat.
Nim's Crisps
The story behind Nim's Crisps is one of imagination, innovation, inspiration and determination: Nimisha Raja has taken an idea and created a range of fruit and vegetable crisps which are rapidly becoming a true alternative to the standard offering.
Below: Nimisha Raja with a range of her award winning healthy products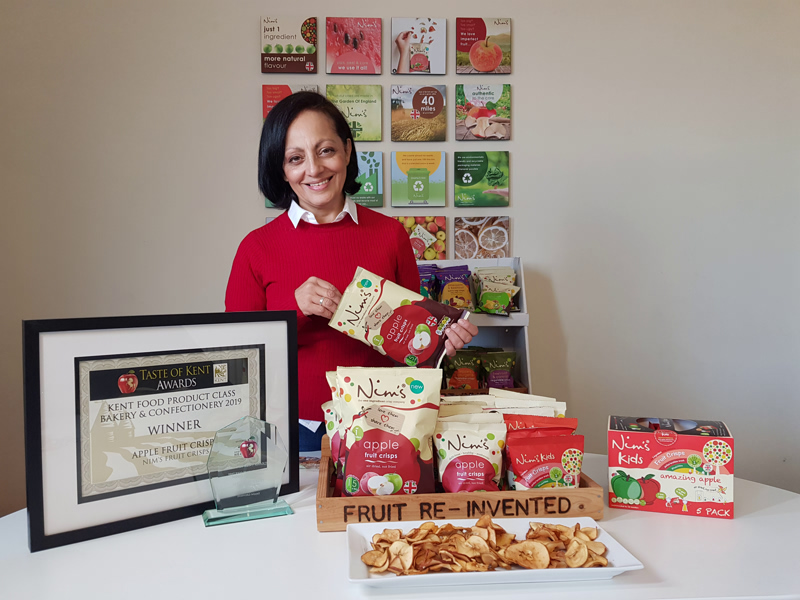 Nim's Fruit Crisps was founded in 2012 by Nimisha Raja, a Kent-based cafe owner who was frustrated by a dearth of what she regarded as genuinely healthy and tasty snacks on the market. In 2015, she set up her own UK-based factory, which is now producing award-winning, air-dried fruit and vegetable crisps.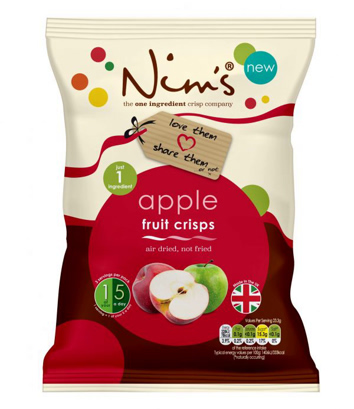 Nimisha's story: "Healthy eating has always been important to me, especially after my daughter was born. Most healthy snacks that I found were packed in brown, wholesome-looking packaging, but they tasted more like the packaging that contained them.
"I'm always up for a challenge, so one day I decided to see if I could make fruit fun while keeping it healthy and delicious.
"I spent eight months doing research, then converted my garage into a makeshift kitchen. Once I had almost perfected the technique of drying fruit slices into crisps, I had branding, packaging and point of sale created, and set up a stall outside my coffee shop to sell the UK's first ever range of fruit crisps.
"I then approached 16 independent shops where I turned up with a tray of Nim's in hand and asked them to place it on their counter on a sale-or-return basis. This was a huge success, so I looked into scaling up and contracting out the manufacturing."
I started out making them in my kitchen, then emboldened by the initial feedback, upscaled to my garage and finally to a manufacturer in Eastern Europe. However, having them made by someone else meant the quality wasn't the same and development of new products almost non-existent.
It soon became obvious that the only way this was going to work as a business was to make them myself. In Nov 2015, I decided to set up my own BRC certified factory in the heart of Kent. Now, more than 80% of the fruit and veg we use is grown in the UK. In fact, the majority of it is sourced from within 20 miles of our factory and because we use the whole fruit and veg, skin, pips and core, (apart from pineapple which we peel) we create virtually zero food waste.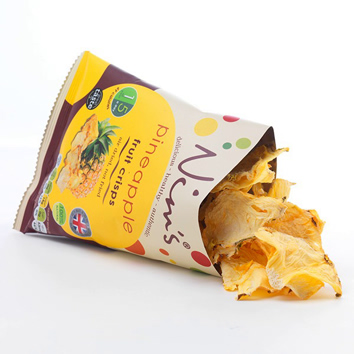 What makes Nim's different?
Nimisha explains
"Each pack of Nim's 1 ingredient fruit and veg crisps, retains much of the nutritional content including fibre and vitamin C and counts as 1 of your 5 a day. At between 36 - 78 calories a pack, our multi-award winning crisps are the perfect healthy snack for any occasion for adults and children alike.
The best bit about having our own factory is that we can innovate to our heart's content! To date, as well as the fruit crisps, we have launched the UK's first ever range of air-dried vegetable crisps, fruit and veg crisps for children, hot and cold Drinks Infusions and now our latest most exciting innovation, Edible Teas. A snack and drink in one! "
Below: left; a bowl of Nim's fruit and vegetable crisps and right; Nim's Infusion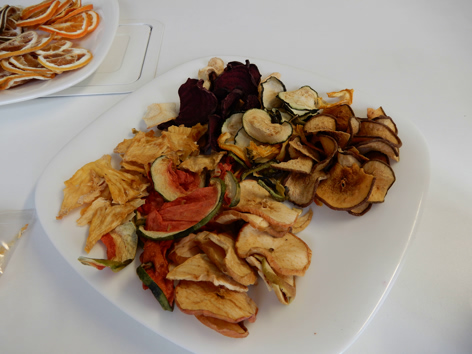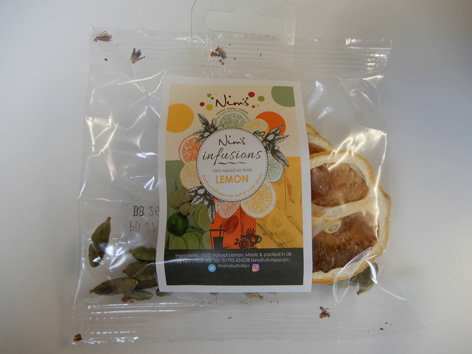 Below: left; slices 'in process' and right; Kumquats exiting the air drier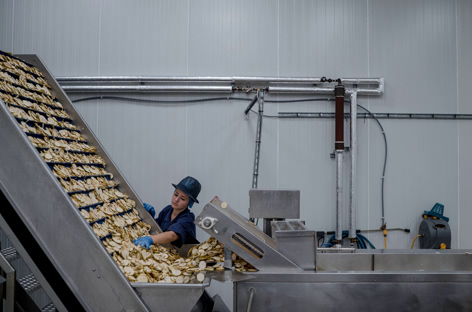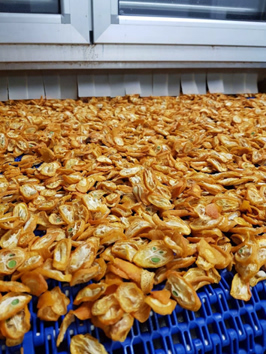 Below: left; air dried crisps and right; packaging feed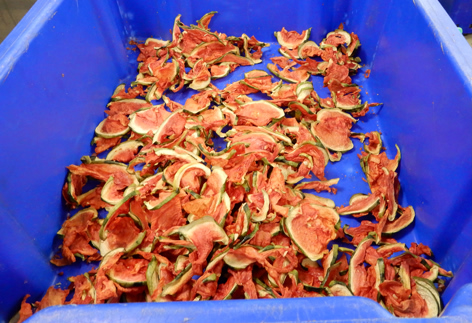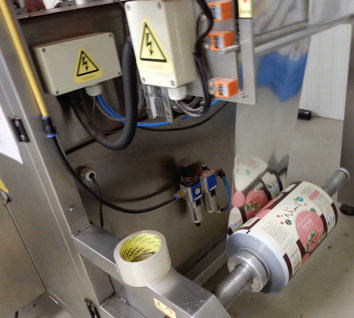 Below: left; orange slices in process and right; packed slices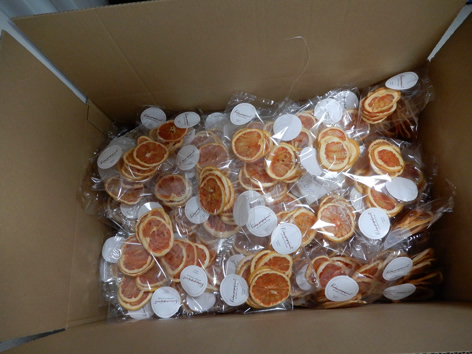 Nimisha continues to innovate and Nim's Edible Fruit & Vegetable Teas are another of her ongoing developments.

Nim's Tea's - Nim's Edible Fruit & Vegetable teas. These loose tea infusions use only fresh fruit and veg that has been air-dried to preserve it's natural flavour.
Each box contains 12 sachets of air-dried fruit & veg. Ideal for use in a small teapot with infuser or empty into a mug and add hot water. Infuse for 5-10 minutes, the longer you infuse, the stronger the taste. Once the tea has been enjoyed, you can eat the deliciously rehydrated fruit and veg. An easy way to your 5 a day!
Below: Nimisha's awards cabinet is on the point of overflowing
Nimisha has won many awards with her ground breaking fruit and vegetable crisps.
In 2016 Nim's Crisps won the Small Manufacturing Excellence (SME) Award at the Food Manufacturing Excellence Awards (FMEA)
Guild of Fine Foods Great Taste Awards 2013 - Apple Crisps - 1 Star
Great Taste, organised by the Guild of Fine Food, is the acknowledged benchmark for fine food and drink. It has been described as the 'Oscars' of the food world and the 'epicurean equivalent of the Booker prize'. Quite simply the Great Taste logo is the sign you can trust when buying food and drink in your local, quality retailer
At the 2018 Food & Drink Expo Nim's Fruit Crisps won the Best New Idea accolade.
Woman & Home Super Entrepreneur of the Year Award 2018
As important as Awards are, Nimisha is proud of the certifications underpinning Nim's qualty
"We are extremely proud of all of our products. We have exhausted ourselves ensuring they are of the best quality. As such we are always happy to shout about how we are Vegan, Kosher & Halal certified".
The full complement of Nim's Awards can be found on the Nim's Crisps website.
Nim's Infusions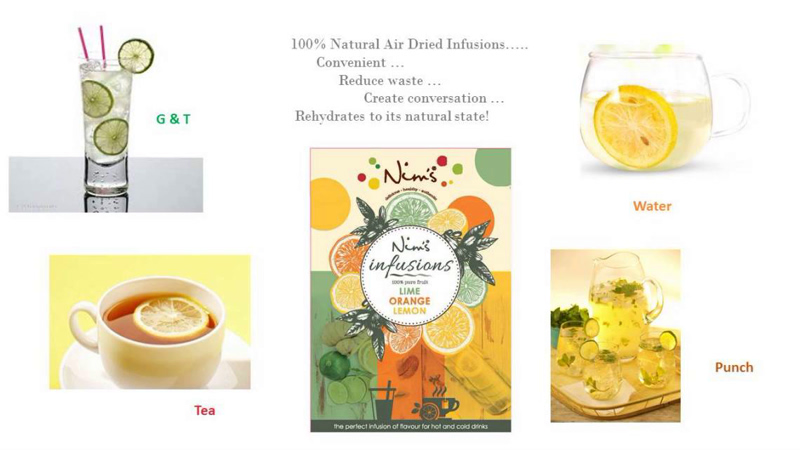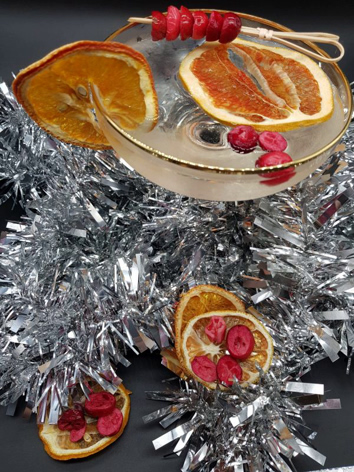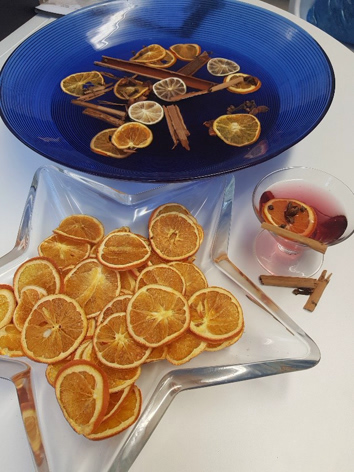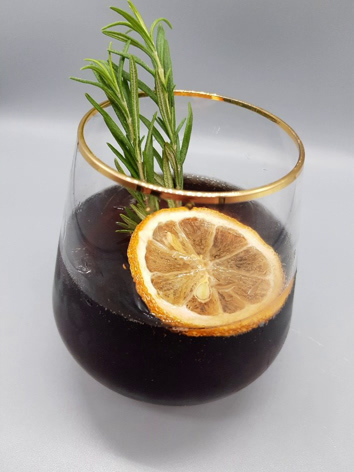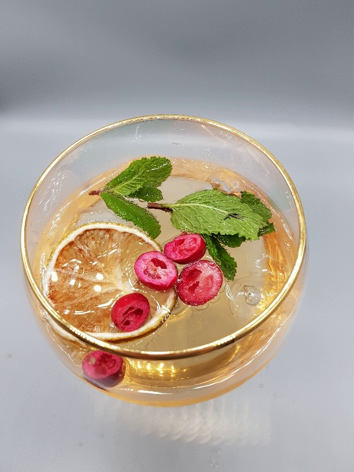 The success of Nim's Crisps is a great example of the importance of the 'entrepreneur' in creating new businesses essential to the expansion of our economy.
Entrepreneurs
Research found that the economy will be increasingly dependent on the middle aged as the 24million over-50s in the UK become an increasingly important demographic of entrepreneurs. According to some reports the UK economy currently faces a productivity crisis meaning this reliance on the older generations could cause concerns among policymakers looking to incentivise younger business leaders to grow their ventures.
Data from the Centre for Economics and Business Research, a leading think tank, shows that entrepreneurs over the age of 50 now employ more people than start-ups run by their younger counterparts.
One such entrepreneur is Nimisha Raja, who founded Nim's Fruit Crisps at the age of 50, giving up a secure job managing a coffee shop to strike out on her own. Having watched parents and children doing battle on a daily basis in her shop over healthy snacking, Nimisha was convinced that there was a gap in the market for a tasty treat with genuine nutritional value - and she was prepared to put her financial security on the line to prove it.
"It was a leap of faith and I don't think I would have had the nerve to do it in my twenties - or the life experience," Raja says. "But while it's been an incredibly steep learning curve, I was confident that my ability, hard work and determination would ensure I made a success of the business."
Nimisha is an inspiration to any potential entrepreneurs who have a a dream to put an idea into practice!
For a much more detailed insight into Nimisha's story: Click on Nim's Crisps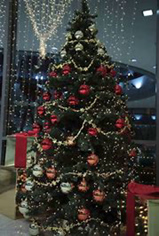 With just 4 more days until Christmas, The English Apple Man wishes all my readers a Very Merry Christmas & a Happy, Healthy & Prosperous New Year
Take care
The English Apple Man