Journal
31st Jan 2020 - BIFGA, Brexit and more besides
Today we officially leave the EU and some will celebrate while others are aghast at the prospect. There is still a long way to go and this year 'Boris and his band' must achieve so much to bring the Leave/Remain factions back into a united Great Britain!
BIFGA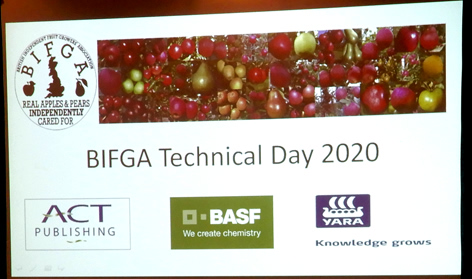 This week The English Apple Man covers one of the presentations at this year's BIFGA Technical Day. More presentations will be covered in the coming weeks!
Below: left; Toni Petkova and her colleague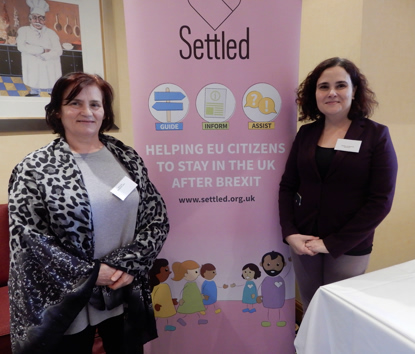 At the BIFGA Technical Day last week, The English Apple Man met two lovely ladies from SETTLED a charity that helps EU Citizens who wish to stay on in the UK after Brexit.
The Government website: covers the Application for settled-status-eu-citizens-families but SETTLED helps those who may find difficulty with the application process!
Settled is a new charity whose mission is to guide, inform and assist EU citizens who are at risk of being left behind, due to their specific life circumstances.
Talking to Toni Petkova who proudly informed me " I am half Bulgarian and half British" - "it cost me £1,600 to become dual Nationality, but it is worth it!
Toni is 'Outreach Manager' for Settled and she and her colleagues are available to help those seeking 'settled status' with their application process.
BIFGA Technical Day 2020
Claire Seymour presented changing options for weed control in apple orchards & vineyards
Below: The 2020 BIFGA Technical held at Dale Hill Golf Hotel - Opening speaker Claire Seymour of NP Seymour - Identifying sheep as one of the earliest means of controlling grass and weeds, Claire moved onto the present and future means of weed control.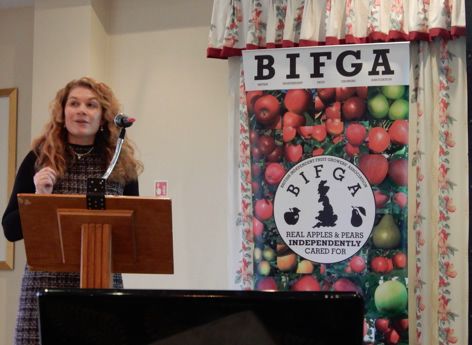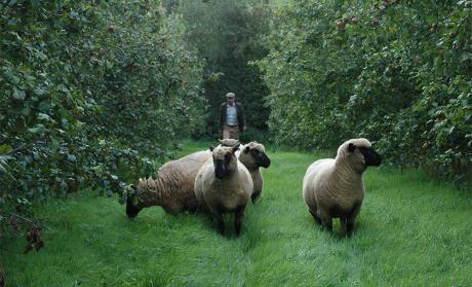 Always a well-attended event; the 2020 technical day attracted a mix of 90 growers, agronomists and suppliers.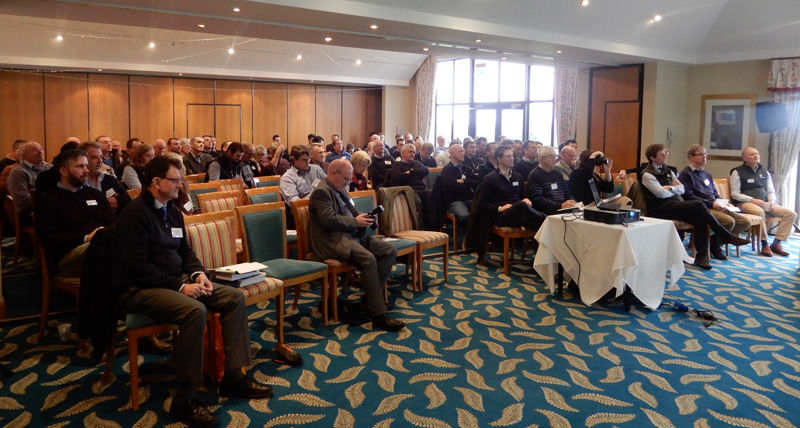 Below: Robot weeding is here! - fruit growers and vineyards have access to many different formats of mechanical weeding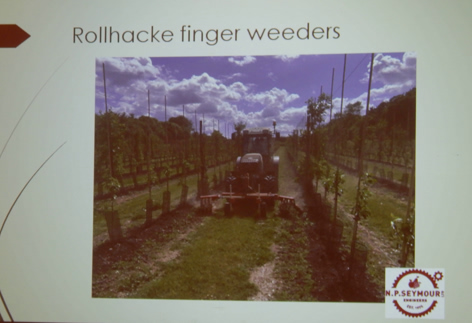 Belwo: left; Clemens SL Cultivator and right; the Clemens 'hoe head'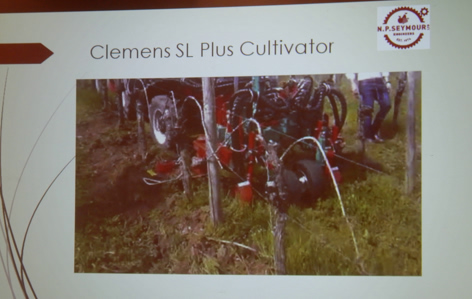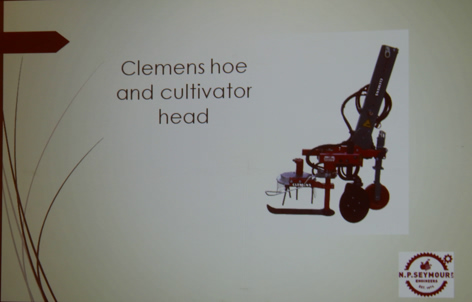 Efficient mechanical weeding has transformed weed control in organic orchards
Below: Ladurner Inter Row Cultivator - very effective at removing weeds and keeping soil beneath the tree clear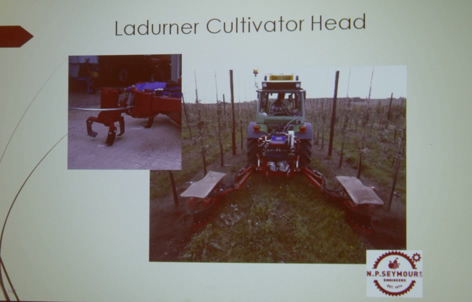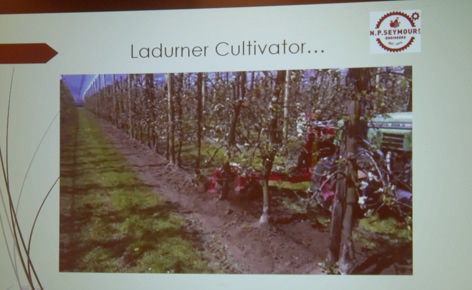 x
For more video of mecahnical weeding Click on: ROLLHAKE FINGER WEEDER
Claire Seymour pointed out the importance of 'hydraulic arms' for deflecting tools around the base of trees or vines.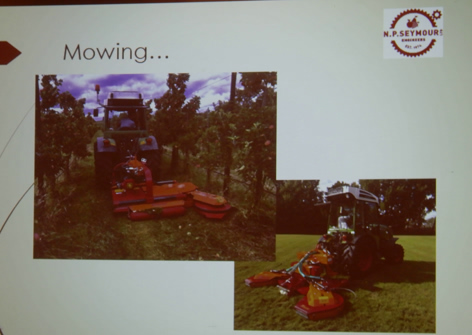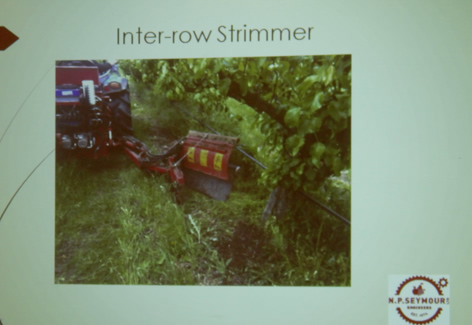 Below> left; Claire Seymour summarised the variety of systems for controlling weeds and right; took a look into the future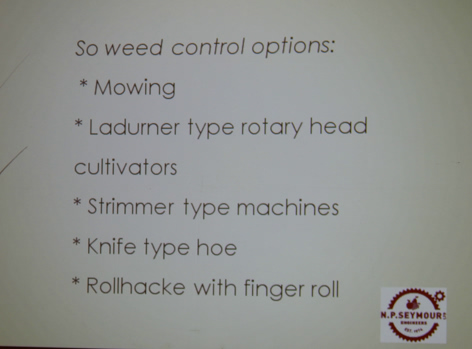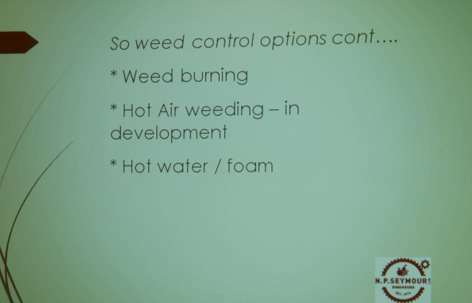 Below: left; AgroFrost WeedBuster and right; Hot Foam weed control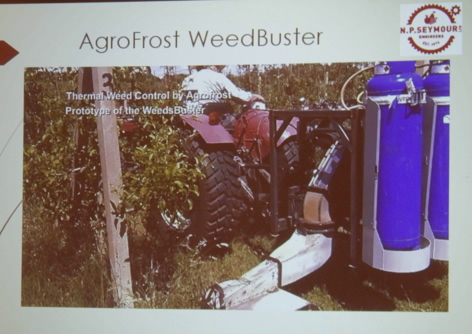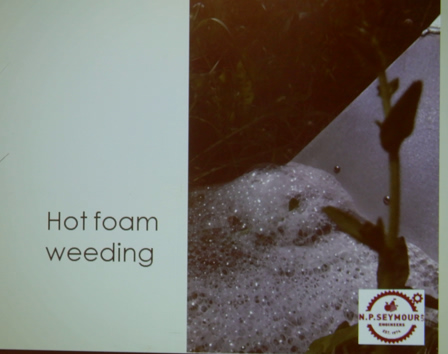 To see AgroFrost in action click on: AgroFrost WeedBuster
Clearly, Organic growing rules out the use of herbicides, so new improved mechanical weeding is a godsend. With pressure on the environment and limited availability of herbicides, the use of mechanical weeding in conventional orchards will increase.
NP Seymour has become one of the premier suppliers of Horticultural equipment for fruit growesr and vineyards innovating many new systems and specialist equipment.
Visit the NP SEYMOUR website for an indepth look at the equipment and services supplied by the company.
The English Apple Man Journal will feature more of the BIFGA Technical Day presentations next week and in the weeks to come!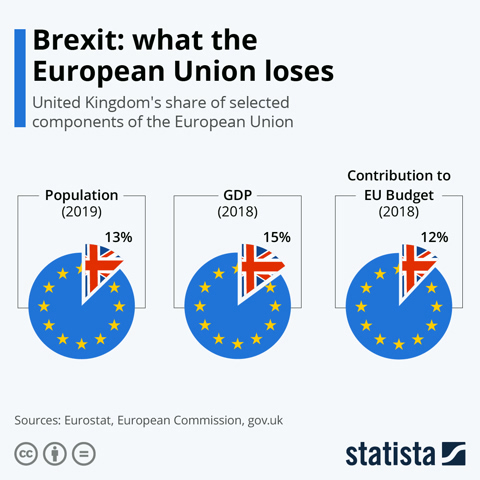 Take care
The English Apple Man