Journal
14th Feb 2020 - An insight into what new Agriculture Bill has to offer
The UK government has introduced new legislation which ensures that farming subsidies will continue to be paid to UK farmers for 2020.

The 9th January saw the governments first step to 'provide continuity for farmers and ensure subsidies are paid this year', post-Brexit, by putting forward the Direct Payments to Farmers (Legislative Continuity) (DPLC) Bill.
This confirms that farmers should expect to receive similar levels of funding for direct payments in 2020 as what was received for 2019. The Bill for 2020's direct payments at least provides some financial and legislative certainty for the next year.
With the new Agriculture, Bill understood to move away from 'direct payments' in favour of environmental measures perceived as 'public goods'.
This legislation holds a funding package of £2.852 billion for 2020, which will be administered by governments across the UK and is to be implemented in time for our withdrawal from the EU.
But when (assuming) we leave on 31st December 2020, farmers and growers will lose EU funding support and rely on whatever the UK Government puts in place!
BPS the Basic Payments Scheme will effectively see no change in 2020 - Agricultural 'Transition' from 2021 - 2027 - then "Public Money for Public Goods" - BPS simplification 'making its operation more efficient or effective' - 'removing provisions which are of no practical use'
At the BIFGATechnical Day in January, Jon Booth MRICS FAAV - Lambert & Foster Rural Surveyor presented an overview of the Government's Agriculture Bill.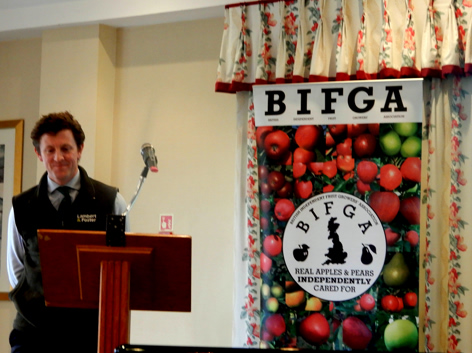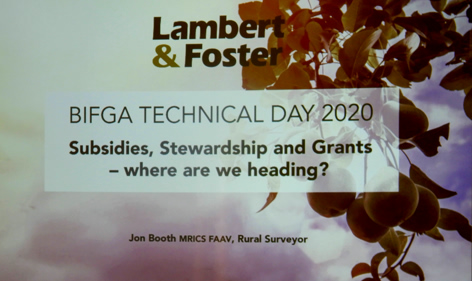 Below: Statements by Government set out the future structure for UK farming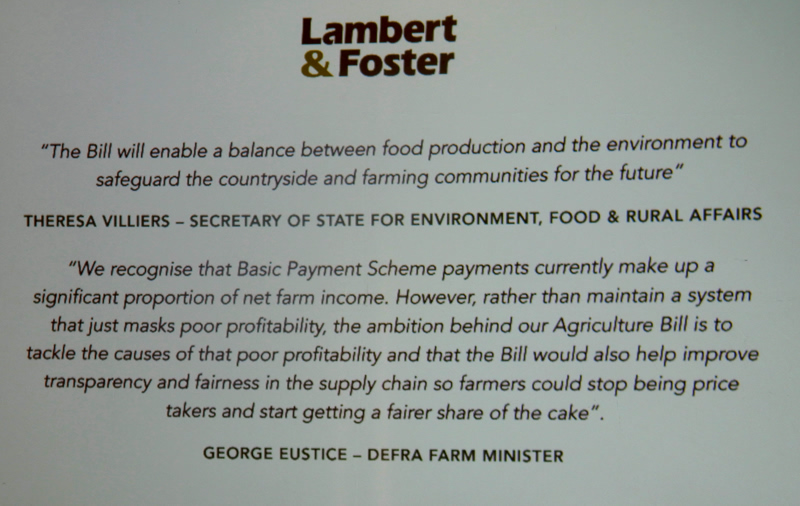 Environment Secretary (until yesterday) Theresa Villiers made it clear in her recent speech at the Oxford Farming Conference that the Direct Payments scheme will not be maintained long-term, saying that UK government will soon start to reduce Direct Payments in the UK.
The UK National Farmers' Union (NFU) welcomed the publication of the Farm Payments Bill, calling it a "critical step to increasing certainty for farmers as we leave the European Union".
Belw: Nick von Westenholz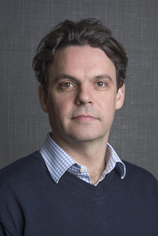 NFU Director of EU Exit Nick von Westenholz said that the NFU was "pleased to see this confirmation of the Conservative manifesto commitment to maintain current levels of support".
Von Westenholz added that to ensure a positive outlook for UK farming after they leave the EU, the government will "need to couple this financial guarantee of support for UK industry with a clear-cut commitment that domestic producers will not be unfairly undermined by imports from overseas produced to standards that would be illegal here."
NFU Vice President Stuart Roberts added that the NFU will "continue to engage with government on future agricultural policy, which needs to support sustainable food production in the UK and lead the world in pursuing a progressive and sustainable trade policy that has our high environmental and welfare standards at its heart."
Below: An indication of important elements in the Agriculture Bill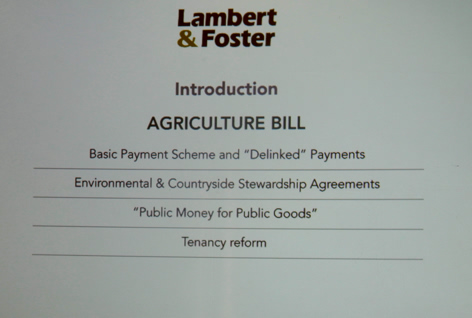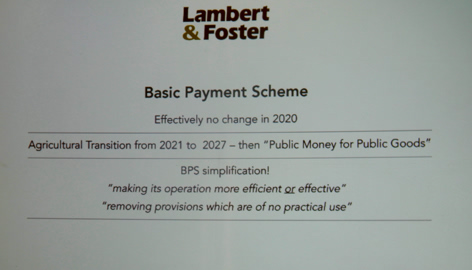 'Delinking payments from land and stewardship and grants'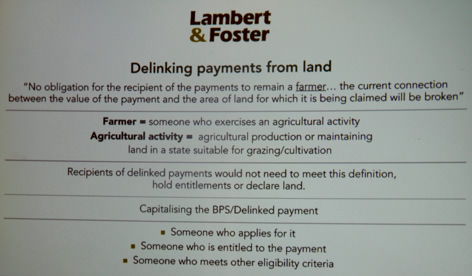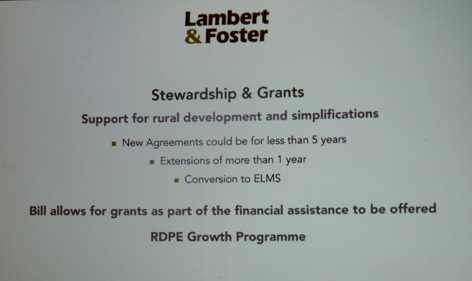 Below: 'Public money for Public goods and Financial assistance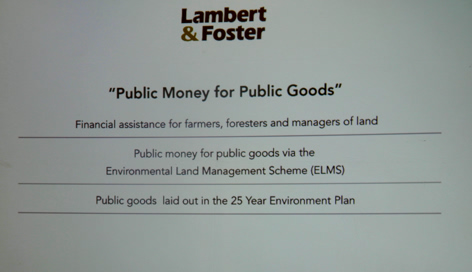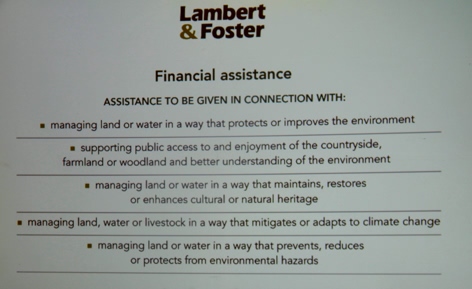 Below: 'Financial Assistance'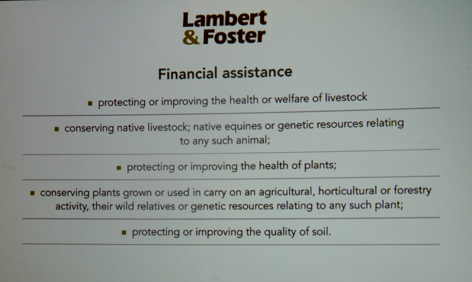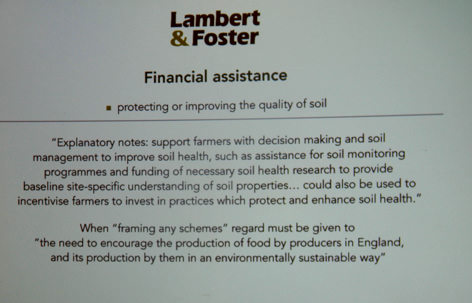 Below: 'Agriculture Tenacy Reform and Time for change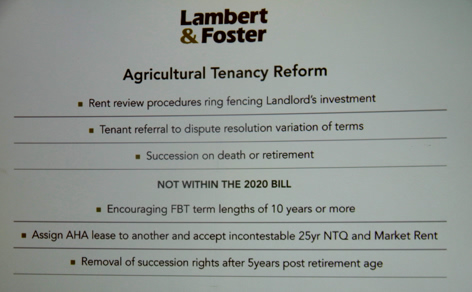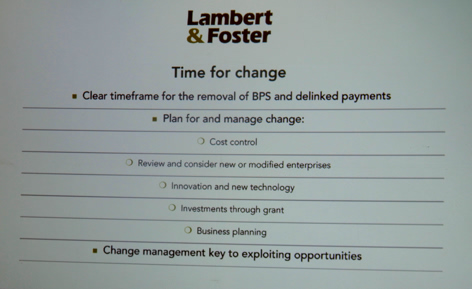 Fast forward to today and things are moving rapidly. Since the BIFGA Technical Day in late January, Boris Johnson has reshaped his cabinet. The 'success or not' of that action will take time to be proven.
On the farming front, one Cabinet adjustment is welcomed with news of GEORGE EUSTICE's promotion to Secretary of State at DEFRA replacing Theresa Villiers.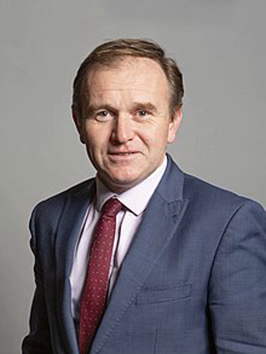 Mr Eustice grew up at Trevaskis Fruit Farm, near Hayle in Cornwall. George was first elected as MP for Camborne, Redruth and Hayle in May 2010. He has been with DEFRA since 2013 apart from a short spell when he resigned from Theresa May's Government but re-appointed by Boris Johnson in July 2019.
Now in the top job at the department, Mr Eustice will be responsible for implementing the policies he helped draw up for UK agriculture outside the EU.
Mr Eustice, who campaigned for the UK to leave the EU, took the government's Agriculture Bill through its Second Reading in Parliament last week.
"We recognise that Basic Payment Scheme payments currently make up a significant proportion of net farm income. However, rather than maintain a system that just masks poor profitability, the ambition behind our Agriculture Bill is to tackle the causes of that poor profitability"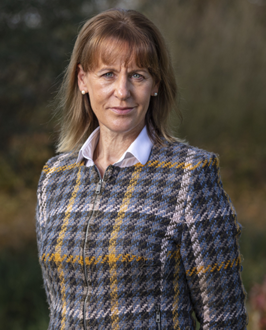 NFU President Minette Batters has congratulated the new Defra Secretary of State George Eustice on his appointment and says she looks forward to working with him to help pave the way for a thriving food and farming sector post-Brexit.
Mrs Batters said that the Secretary of State's support will be crucial as British farming faces new opportunities and challenges in life outside the EU, and will play a key part in ensuring Britain's food values are not compromised in future trade deals.
She said:"British farming is among the best in the world at producing safe, traceable and nutritious food and I look forward to working with the new Secretary of State to position British food and farming as a global leader in sustainable, high-quality climate-friendly food.
____________________________________________________________________________________________
R.A.B.I. Farmers Breakfast
On Wednesday The English Apple Man joined NFU personnel at The Stock Pot located at Ashford Market in Kent for a fundraising Farmer's Breakfast in aid of R.A.B.I.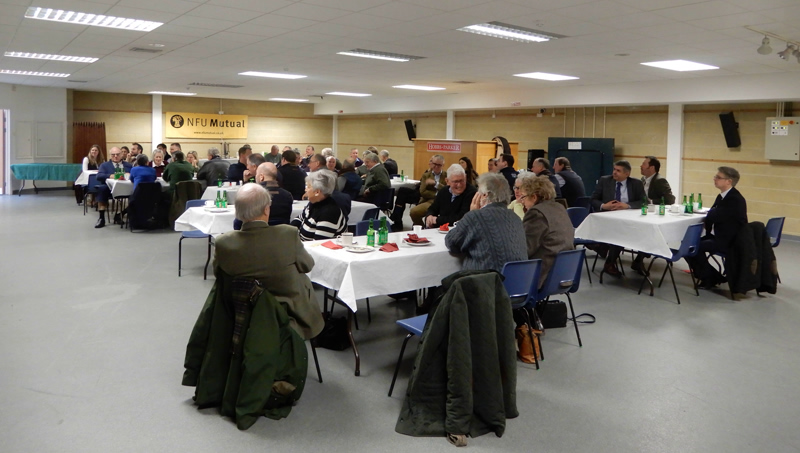 Below: Doug Jackson Senior Partner - NFU Ashford, Tenterden & Whitfield Branch - organises the draw for the the raffle prizegiving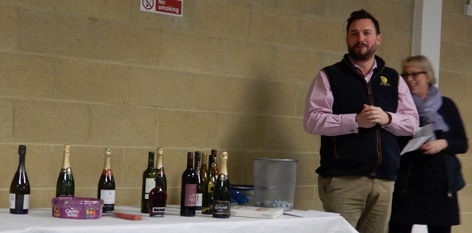 After our excellent Farmers Breakfast Doug Jackson organised the raffle draw with prizes sponsored by local businesses
R.A.B.I. Sally Field, South East Regional Manager thanked Doug Jackson and his NFU colleagues for organising the event and attendees for their fundraising efforts before delivering an explanation of how R.A.B.I. operates for the benefit of elderly farmers in need of help.
R.A.B.I has supported farming families since our formation in 1860 (2020 our 160th Anniversary) by a farmer concerned about the effect of the industrial revolution on the agricultural community. Arguably, the need for our services is at least as great now as it was then. R.A.B.I provides financial support, practical care and guidance in confidence to farmers and farm workers of all ages.
Sally Field - South East Regional Manager R.A.B.I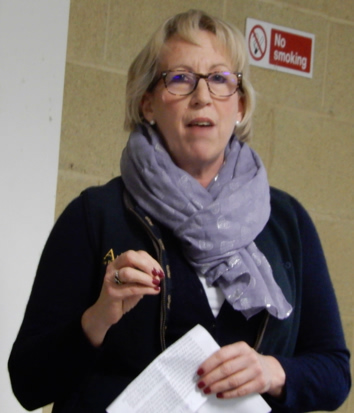 The varied and complex pressures that impact on the farming community have continued during 2019, reiterating to all of us how uncertain the future looks for many working in farming today.
This has been reflected in the rise in demand for our services and a significant increase in grants given out in 2019. Under the helm of chief executive Alicia Chivers, R.A.B.I is developing an ambitious new strategy in order to respond effectively and efficiently to what we expect to be extremely challenging times ahead for farming people. We will expand our support programmes, for example, to help the farming community maintain good mental health. Planning for the impact of Britain's exit from the EU will also be a priority.
Nationally during 2019, we had 1002 new enquiries 27% higher than 2018 and we gave grants totalling nearly £2.88m to 1,358 individuals and families (around £680k more than in 2018). Of this amount, £812,997 was given to 344 working people. The welfare officers actually made over 2000 visits during the year.
This included £75,000 to help 25 farmers affected by the Tomlinsons Dairy collapse - and £70,000 was used to help 25 farmers affected by flooding during the second half of the year and mostly in Yorkshire.
In Kent, we gave £37,836.01 to 21 farming people - over £10k more than the previous year.
Income for the county was £64,310
Below: Sally Field and Doug Jackson after the very successful fundraising Farmers Breakfast Event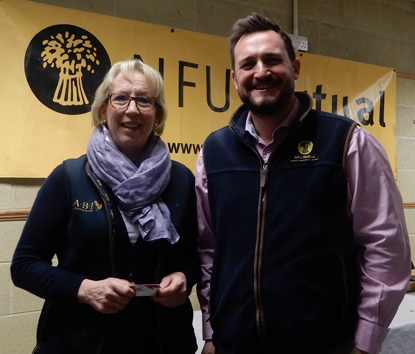 Sally finished her talk with an illustration of the importance of R.A.B.I. quoting "a couple of thank you's we have received".
"Just a note to say a big thank you for the tyres that were fitted to my husband's power chair last Friday. What a difference it has made to him - there is no stopping him now. We really appreciate your help and cannot believe how lucky we are."
"I would like to thank you so much for the financial assistance. My husband is still in hospital and is making steady progress. When an accident like his happens, I don't think we are ever prepared. Finding people to help on the farm was one thing, paying them was another! Fortunately, we eventually found people who could help us and then with your help we are able to pay them. I don't know what we would do without you."
Visit by clicking on R.A.B.I. 160 years
That is it for this week

Take care
The English Apple Man