Journal
8th May 2020 - Looking back with pride and looking forward with hope!
Last week we had a bout of Nostalgia - this week we will look ahead to the changes in Fresh Produce supply in the wake of COVID - 19.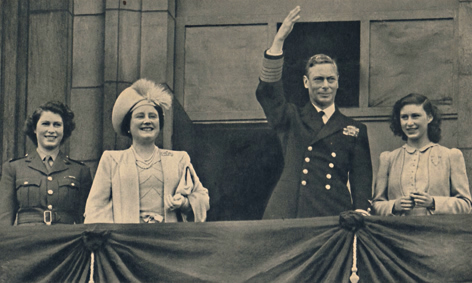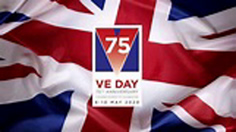 But first let us remember the 75th Anniversary of the end of the last 'major' challenge faced by our Nation.
Today is VE Day - the anniversary of the 'official end' to World War 2 in Europe, when the defeat by the allied armies saw the surrender of Nazi Germany on 8th May 1945.
These young men need no introduction!!!!!!!!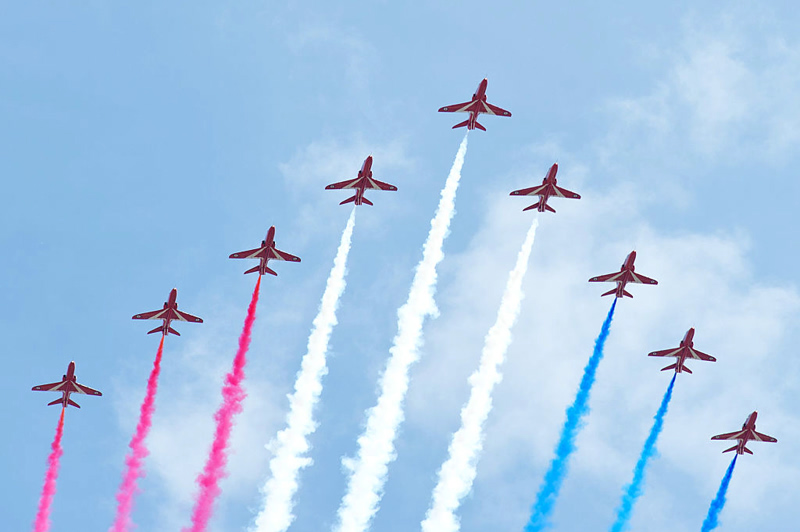 The apple and pear orchards are currently at that untidy stage with a mixture of blossom and fruitlets in the process of transition from flowers to small fruits.
Below: In The EAM's Garden left; James Grieve fruitlets and right; Bladon Pippin fruitlets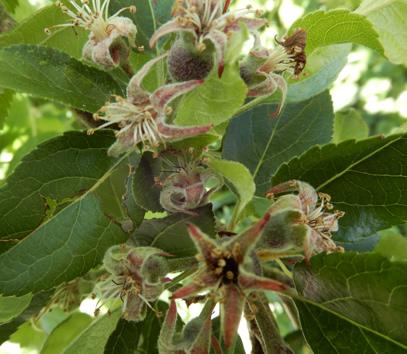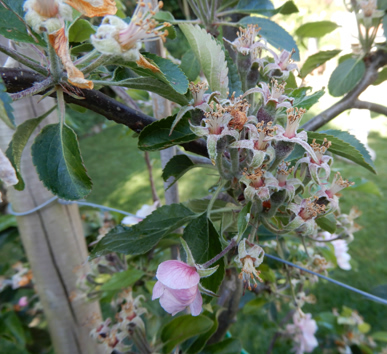 As we wait for news from the Prime Minister on Sunday on the status of the Lockdown, we take a look forward
The English Apple Man asked John Giles a Divisional Director of Promar International, the UK based value chain consulting arm of Genus plc who has worked on fresh produce assignments in some 60 countries around the world, to summarise the impact of COVID - 19 and his opinion on the future impact on the Fresh Produce sector.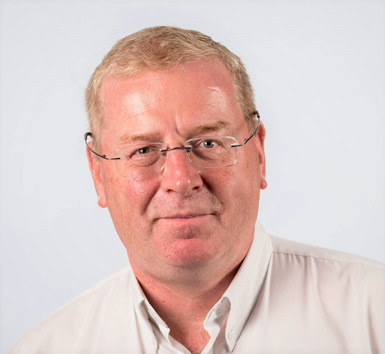 John is a member of the Institute of Agricultural Mangement Council and the current Chair of the annual City Food Lecture.
HOW HAS COVID - 19 IMPACTED IN THE UK FRESH PRODUCE SECTOR?
COVID - 19 has had a devastating impact in the UK with the current death toll reaching almost some 30,00 and the likelihood that we will remain in lock down for anywhere between the next 4 - 8 weeks.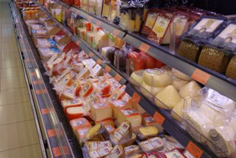 The last few weeks have shown us both how fragile our fresh food supply chains are; but they have also shown us how resilient they can be too. While initial modest panic buying in the UK led to supermarket shelves being cleared of some products, most shops have ensured supplies are getting through. With some exceptions, consumers can get what they want - even if some products are being limited.
For agricultural or food business heavily reliant on supplying the foodservice sector - where demand all but disappeared overnight - things will be very tough now. It reiterates the need for fruit and vegetable companies to have balance in terms of customers and not to put your eggs all in one basket.
At the same time, it could be that COVID - 19 will see on line shopping systems come in to their own, as consumers look at different ways of buying food and drink. The online channels have been in strong growth for the last two or three years, and COVID - 19 is likely to accelerate this market further provided they can get to grips with delivery issues experienced during the early weeks of the pandemic.
A global issue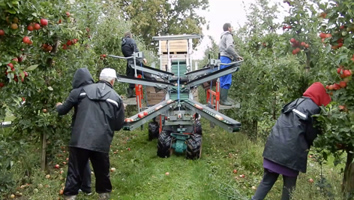 It is clear, however, that there's not a food or farming business in the land, and potentially in the world, that won't be impacted by COVID-19. In the UK, every business will have someone affected by the virus, and given there is already a shortage of labour, companies will undoubtedly find it difficult to find get the right staff in the right place at times.
Imports of fruit or other agri food products from the likes of Holland, Italy or Spain, might also become more difficult. In Spain, clients have told us of labour shortages in processing plants, as well as concerns that if trucks leave the country, drivers might not be allowed back in. Fruit suppliers from the Southern Hemisphere were amongst the first to suffer when fruit couldn't be landed or distributed into China and other SE Asian markets, even when fruit was already en route.
Testing resilience
The coming weeks, undoubtedly, are going to test the resilience of every business in the fresh food supply chain. Farmers, processors and food businesses can carry on for a short period, but if this goes on for many months there could be those who just can't deal with the pressure.
For fresh food companies who have already had to deal with the global financial crisis of 2008, the fundamental change in the structure of the retail market, with discount retailers like Aldi and Lidl taking market share from the big four supermarkets, the uncertainty of Brexit, this is another supply chain shock they must deal with. In the foodservice sector, the overall pressure in the high street has seen the sector tighten and as a result we have already seen a number of high-profile casualties.
And what now for the B - Word ?
COVID - 19 has all but side lined the issue of Brexit from the media, but behind the scenes, this is now, where one can assume, the serious hard work begins. Despite leaving the EU at the end of January, our final departure from the EU is still far away in terms of how it will work - on - the - ground. Everyone wants an end to the Brexit process - business, politicians and the voters. The stakes are still high though and Boris Johnson must find a way of resolving them when the issues are still complex and full of political, economic and social challenges. But in the next few months, we all probably want an end to COVID - 19 even more.
Consumer confidence
Long term, UK consumer confidence could also be an issue. The government has promised to pump in billions of pounds to help support businesses through this difficult time, but some of the further economic impacts are likely to be hard. There is a danger that, just when it looked as if a sustained period of economic austerity was coming to an end, we might find ourselves in the middle of another two or three-year period of recession.
Hard-pressed consumers might either stop buying high-value products, cut back on purchases, or trade down to more value-oriented options. The foodservice sector could also continue to struggle if consumes are cautious about going out and what they spend their money on.
Finding ways to deal with shock
I think it's fair to say that for most of the UK supply chain, the whole of 2020 will be challenging and uncertain. Produce companies around the world are going to have to find a new level of resilience in how they run their operations. This is something that needs constantly looking at, but will be bought in to a sharper focus by COVID-19.
While many UK companies used Brexit as an opportunity to review all aspects of procurement, buying and selling, staffing, management, relationships with suppliers and technology, businesses would be wise to perform similar reviews now too.
COVID-19 certainly won't last forever. However, the impacts of what we are going through - and what lies ahead for consumers and UK fresh produce businesses alike - may well last for some time to come, and we all need to be prepared.
---------------------------------------------------------------------------------------------------------------------------------
Heroes
Over the last few weeks, many have been identified as heroes. Some of the World War 2 heroes have taken centre stage with their extraordinary bravery during the War and the resolve to help supporting today's heroes in the NHS and Care Sector. One can only marvel at the bravery of members of our armed services more than 75 years ago and equally everyone engaged in the fight against COVID - 19.
Brave is an understatement - we can never thank you enough!
Below: Her Majesty The Queen who has seen both the challenges of WW2 and COVIS - 19.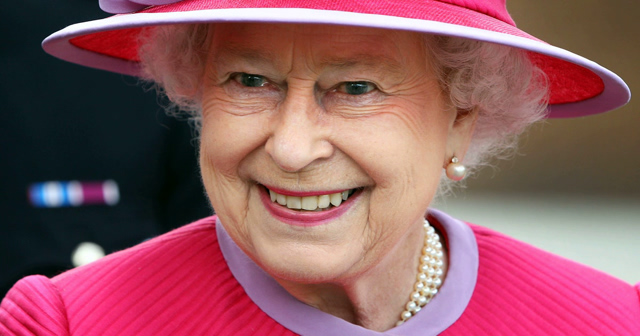 As I finished this week's Journal the VE celebrations were on TV and our Queen spoke to the Nation as calm and reassuring as ever!
Please take care and stay safe
Until next week - bye for now!
The English Apple Man