Journal
23rd Oct 2020 - 2020 National Fruit Show
The 87th National Fruit Show took place on 22nd October (yesterday!) as a 'one day' virtual event.
Judging of the show fruit and tastiest apple took place on Wednesday (21st October) - The English Apple Man was privileged - 'again' to be part of the 'Tastiest Apple' tasting panel.
In the last decade, either Rubens or Jazz have been judged the tastiest.
The 'virtual National Fruit Show had so many excellent presentations by such eminent speakers, that it will be impossible to do justice to all in one edition of The English Apple Man Journal, therefore the content will be spread over several weeks!
The programme!
10am Opening address of the show: Lord Krebs.
10.15am Session 1: RED Extra - British Produce Futures.
12pm - 2pm: The National Fruit Show Live's Technical Experts Forum.
2pm - 4.30pm. Session 2: Insight - the Worshipful Company of Fruiterers and the Fruit Produce Journal present a panel discussion showcasing the latest research in top and soft fruit.
4.30pm: The Livery Awards.
5pm - 6pm: National Fruit Show Prize Winner's Announcements by a virtual cider bar with Nigel Barden.
Judging
Judging took place on Wednesday (21st) with a modification of the criteria designed to take account of COVID-19 precautions. Instead of the standard 3 trays per entry, this year only one tray required. The judges worked in well spaced units, the entries carried from the trestle tables to each judging station by Stewards wearing face masks. At all times we wore face masks unless we were making judgements and were well spaced from each other.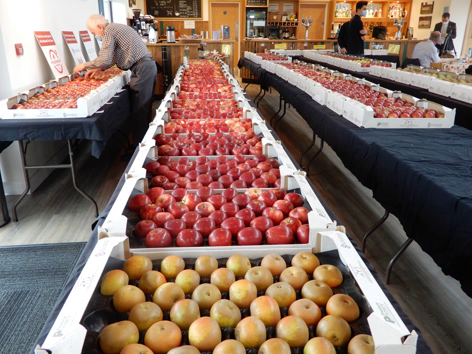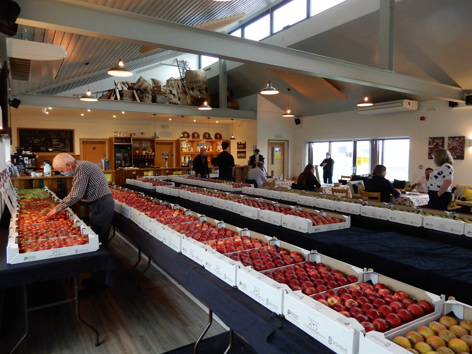 Growers and the industry itself insisted that the show go ahead this year and have welcomed the new format. It is known as the show 'by growers, for growers' and it will continue to be the place where they get together, debate and network, albeit by virtual means this year.
The famous fruit show competition will continue, although the judging was held behind closed doors this year and by happy accident, it took place in Marden, Kent, where the first 50 years or more of fruit shows were held. The judging took place on Wednesday 21st October and judges compared almost 4000 apples, pears and nuts from 75 entries to declare which growers this year can claim a prize winning crop of British produce.
Having spent so many years heading off to The Kent Event Centre at Detling for the annual show, it seemed strange to set up my PC on the kitchen table and log in to the 2020 National Fruit Show.
10am on the dot and NFS Chair Sarah Calcutt welcomed 'virtual attendees' to the show and asked NFA President Teresa Wickham to invite Lord Krebs to formally open the 2020 show. Teresa thanked Lord Krebs for opening the show and highlighted a number of his many achievements, among them, notably the first Chairman of The Food Standards Agency (FSA)
Established in 2000 following several high-profile outbreaks of foodborne illness, the Food Standards Agency (FSA) is the independent government department working to protect public health and consumers' wider interests in relation to food in England, Wales and Northern Ireland. Our mission is food we can trust.
Below: left; NFS Chair Sarah Calcutt and right: NFS President Teresa Wickham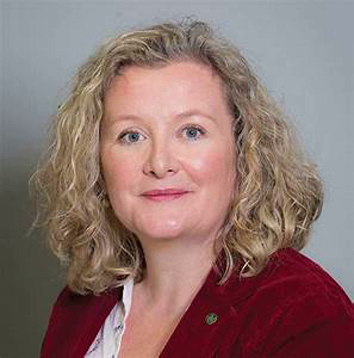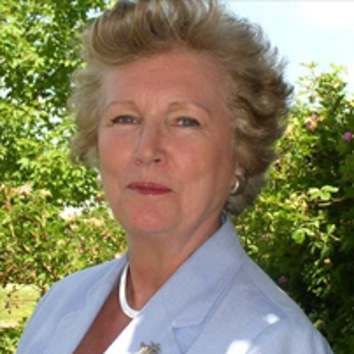 Formally opening the 2020 'Virtual' National Fruit Show - Lord Krebs & King of the Pippins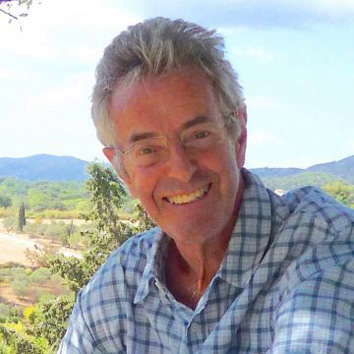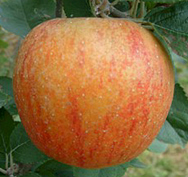 Lord John Krebs; Emeritus Professor of Zoology in the University of Oxford, initially reminisced about his childhood in Oxford where his family had an old orchard with many traditional varieties like Ellison's Orange, Ribston Pippin, Charles Ross, James Grieve, King of the Pippins and Laxton's Superb among the very tasty collection. Lord Krebs went on to say how these wonderful old varieties delivered a great eat, but recognised they did not carry the yields and storability of modern varieties which have been bred to deliver what consumers want,
Lord Krebs remembered many years ago becoming the first Chairman of The Food Standards Agency, where he helped initiate the '5 a day' target for fruit and vegetables in our daily diet. Sadly this initiative did not meet the success envisaged by the FSA and statistics show that 'as a Nation' in 2008 we (each) consumed 102 grammes of fruit per day and 10 years on we still consume the same 102 grammes.
Only one in four eats the recommended '5 a day' - among the poorest families only 'one in 5' and among teenagers only 'one in ten' - One in 5 adults are obese!
Food manufacturers spend over £300 million a year on advertising, but sadly only 3% of that is spent on fruit and vegetable advertising!
Lord Krebs delivered an extremely insightful and eloquent overview of the challenges the country faces in delivering a healthy diet for all the population. The fact that a large number of the population live in deprived circumstances with insufficient income to purchase the fruit and vegetables essential to a healthy diet In deed, Lord Krebs illustrated that in some areas there are NO places selling fruit and vegetables and the only choices available are 'Fast Food' outlets offering high levels of fat, salt and sugar which results in many suffering certain cancers, diabetes, stroke or heart conditions.
The price of a healthy diet (40% fruit & vegetables) is estimated to be 3 times that of junk food, meaning that a healthy diet would consume 3/4 of the disposable income of those on low incomes. It's not surprising that the lure of cheap junk food prevails.
The levels of diabetes, strokes and heart disease is immense and the cost to the NHS and associated services is estimated to be £27 billion per annum!!!
The challenge is - how to get people eating a healthy diet, the truth is the system is stacked against the healthy option, with 'fast food' an easier option for many.
Lord Krebs said: "this is why the Select Committee for a healthy diet is looking at ways to increase the levels of healthy diet! "
Select Committees work in both Houses (of Parliament). They check and report on areas ranging from the work of government departments to economic affairs. The results of these inquiries are public and many require a response from the government.

The English Apple Man comments: "Since the cost of a healthy diet is unaffordable to those on low incomes, and the annual cost to the exchequer for NHS and associated care is an estimated £27 billion, and the desire of Supermarkets is to drive down prices of fresh produce to the point where producers (growers) are close to being driven out of business, it seems to me: "Would it not be better to subsidise the acquisition of healthy food to those on low incomes, funding it from the £27 billion being spent on health care! - How would it be delivered? Maybe an old fashioned voucher (coupon system?) - In this day and age an app should be possible, but Government is not overly successful managing app based technology!!!
The policy of 'taking cost out of the system' has been driven by Supermarkets and has produced results, but it is impossible to see how costs can be reduced further without Bankrupting producers, so unless the low income members of society have more disposable income, how will they ever be able to afford a healthy diet?
Prize Winners Announcements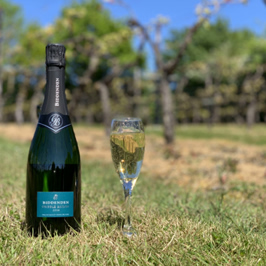 After the formalities of the day, Sarah and Teresa announced the prize winners.
Every year the Bardsley family win prizes, the current 'queen of show fruit selection', Anette Bardsley won the best in show for their Bramley along with other classes. RD Apple Growers and JR Baxter 'regular winners' along with Katie Langrish and David Bradley also won silverware.
Jazz once again won the tastiest apple competition!
Each class winner received a bottle of Bidden Sparkling Wine in lieu of receiving a Trophy.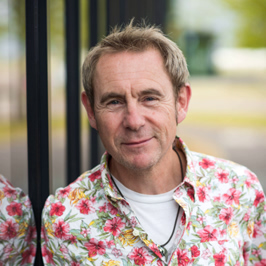 The 'finale' featured Nigel Barden who Chaired the Judging of the Cider tasting panel and announce the winners of the Cider classes and the overall winning Cider, while entertaining 'virtual attendees' with many lovely stories of food and drinks.
Nigel Barden is a food and drink broadcaster and champion, with over 30 years of foodie knowledge, experience and tastings under his scrawny belt.
Click on: Nigel Barden
That is all for this week - next week more from the National Fruit Show including a full list of Class Winners
Take care
The English Apple Man