Journal
6th Nov 2020 - Hot Topics
As we enter another period of turbulent lockdown, The English Apple Man looks at some very important issues!
ARMAGEDDON? - well not in the true sense of the word, even if it feels like we are facing insurmountable challenges!
COVID-19, BREXIT, et al.
"I suppose it could be worse, we could be in America" or as it's more correctly known, The United States of America!
UNITED STATES???

At the very successful National Fruit Show held as a 'VIRTUAL' event several very important issues took centre stage.
This week The English Apple Man recounts some of the important issues challenging the future of British fruit production.
Tom Bradshaw, one of the key speakers at the National Fruit Show illustrated some of the important issues facing British Horticulture.
The NFU is urging government to provide immediate clarity on how fruit, veg and flower businesses will be able to recruit seasonal workers next year. The call comes as a new industry-wide survey shows that despite the widely publicised Pick for Britain campaign, UK residents made up only 11% of the workforce this year.
Tom Bradshaw - NFU Vice President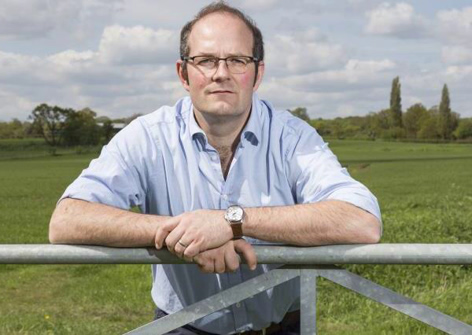 Tom Bradshaw thanked Lord Krebs for his support over the Agriculture Bill, we know 1 million have signed the petition supporting our GB food standards and urge Government to make it illegal to import food not meeting British food standards.
The critical nature of labour recruitment is well understood by DEFRA after extensive 'lobbying by NFU' with NFU President Minnette Batters and NFU Fruit & Potato Chair Ali Capper leading the lobbying.
Innovation
Tom Bradshaw said: "innovation has driven massive increases in productivity, an excellent example; Strawberry growers are producing 10 times the yield per hectare. British fruit growing has been transformed in the last two decades with increases in quality and yields benefitting our consumers and reducing the need for unnecessary imports.
But to continue moving forward we need to bring society with us!
Below: left; Strawberry picking 100 years ago and right; Strawberry picking in the 1990's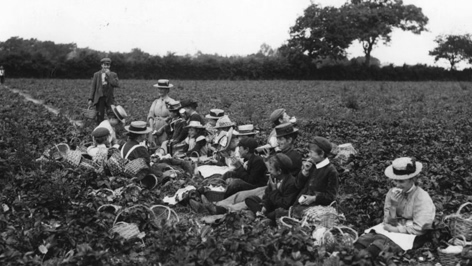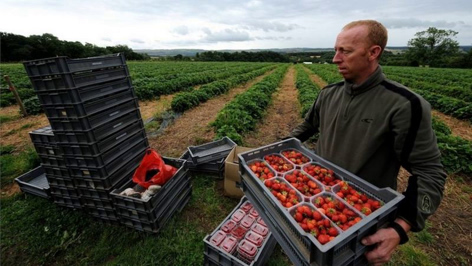 Below: left; Strawberry picking in tunnels in the new millennium and right; Strawberry picking in Glasshouses today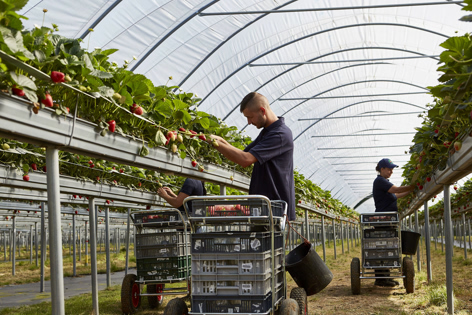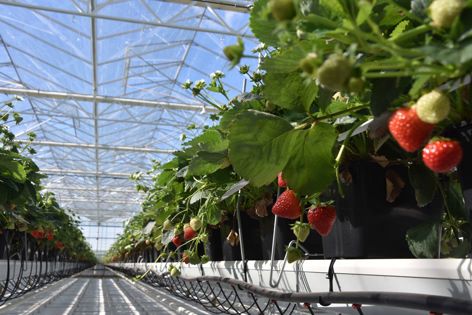 Tom continued: "Our food is the third cheapest in the developed world, but making it cheaper is not necessarily the way forward. Government and society in general needs to address this problem. We know many go to bed at night hungry.
Suggestions that labelling any food product with a Safe Label' denoting product meeting our legal food standards, guiding consumers is an option IF Government allows food of 'below our standard into the British Isles is of equal importance to the Union Jack logo. Tom Bradshaw noting the huge increase in on-line shopping suggests a food standards button when buying on-line allowing shoppers to select only from products meeting our food safety standards.
Covid has changed the way many access and prepare food. Many would have eaten out or grabbed something for the microwave but now have reconnected with natural food.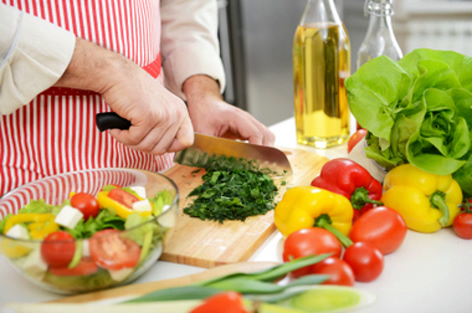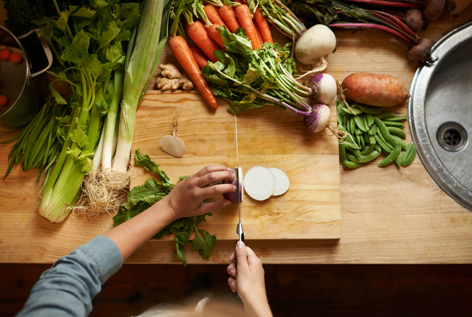 The opportunity to encourage people to eat more healthily - what we eat determines our health and our longevity.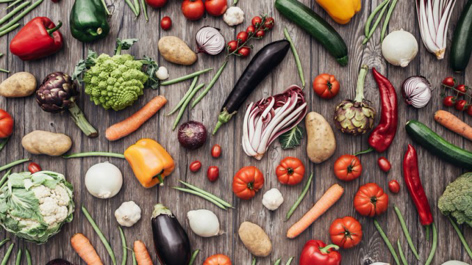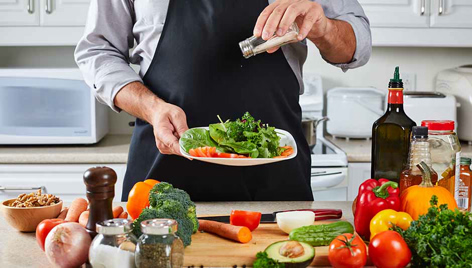 Below: left; old Bush tree management systems have been replaced - right; by the Innovative 2 dimensional apple tree management systems of today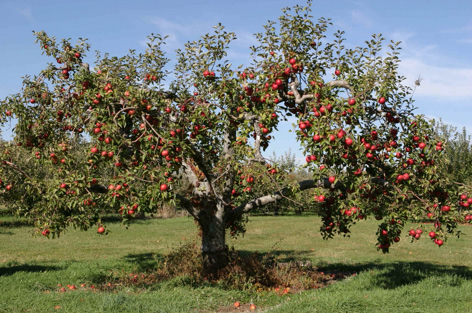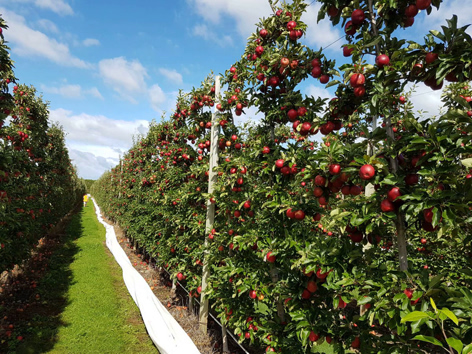 The fruit infdustry has a great opportunity to meet that challenge.
"Uncertainty is a great challenge. many fruit and vegetable producers face the dilemma of what to invest in. Uncertainty breeds caution - to invest in expansion is questionable, with uncertainty over harvest labour many will cut back rather than expand.
"From the 1st of January we will have a new immigration policy and producers are at the point of recruiting labour for the January with no clear policy for Seasonal Workers - recently NFU President Minnette Batters met the Prime Minister and made it clear that without a suitable scheme British food production is at serious risk.
"It is the gift of Government to sanction a suitable immigration policy, the very reliable labour supply from Eastern Europe (Romania an Bulgaria) will be unavailable without a supportive immigration policy.
Trade.
"Without a deal with our closest neighbour, tarrif will be anything from 2% - 15% depending on commodity. this will push up the cost of food prices, something the Government will not want.
MPs have voted again to reject enshrining UK food standards into law in the Agriculture Bill, a move which risks farmers being undercut in future trade deals.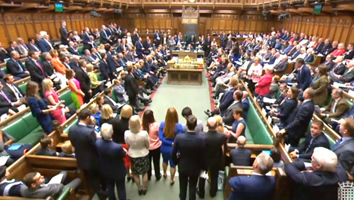 The Bill returned to the House of Commons on Wednesday night (4 November) after peers voted through crucial amendments.
Whilst the government recently approved a new statutory basis for the Trade and Agriculture Commission, farming groups have demanded further protections.
Lord Granchester's amendment 16B in the Agriculture Bill, which seeks 'equivalence on agri-food standards in relation to future trade', was approved by Lords last month.
But this important amendment was again rejected by parliamentarians last night, by 332 votes to 265.
The Bill will make its way back to the House of Lords on Monday 9 November, in a parliamentary process known as 'ping pong'.
Climate
"Climate change is happening. Our climate is/will be an ideal place to grow crops with our temperate climate. One of the most critical needs is water. With Government championing infra structure projects, it is surely not beyond the wit of man to capture enough water in the winter months for use in food production in the summer months.
Profitable businesses
"Many of our producers are facing 15% increase in their costs, that's without the addition of a rising minimum wage, all without an increase in the price home. This is unsustainable.
The opportunity for increasing home grown high quality food is huge, but we do need Government support.
Government ideology seems to be driven by revolution rather than evolution.
Thank you Tom
We finish this week's Journal with the full results from the 2020 National Fruit Show Competition
Below: 2020 National Fruit Show Awards - Results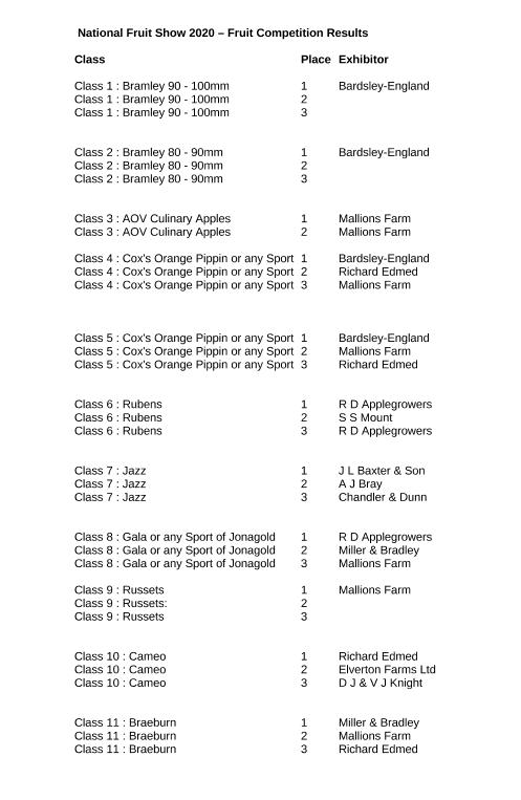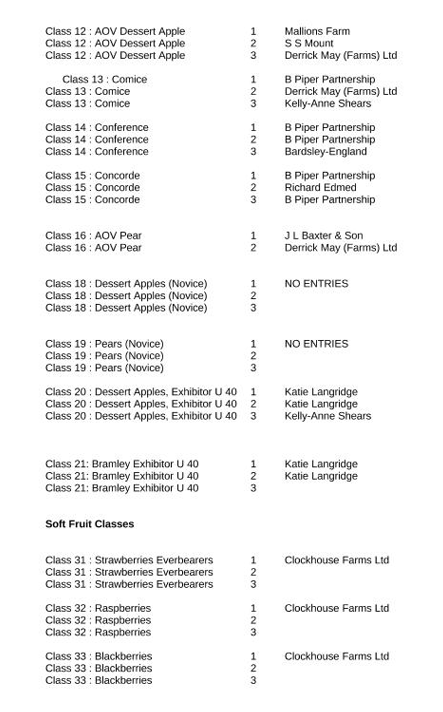 Below: right; NFS President Teresa Wickham and NFS Chair Sarah Calcutt pose with the 'Best in Show' Bramley which scored an amazing 99.75 points out of 100 for Annette Bardsley (Bardsley-England)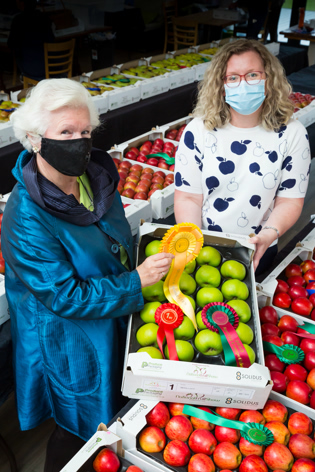 That is all for this week
Take care
The English Apple Man