Journal
11th Dec 2020 - End of an era
This week, for the first time in 11 years, there will be no English Apple Man Journal reflecting our apple & pear industry,
Below: Mum last year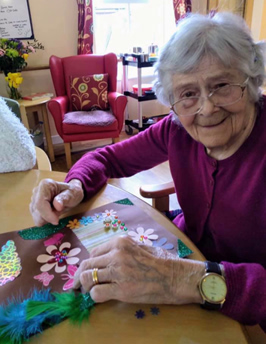 Sadly my dear mother (actually my Step Mother) passed away in the early hours of Thursday morning aged 95 years.
As a child, my younger brother and I lost our birth mother when we were just 7 and 11 years old.
We were blessed with a step mother who loved us as if we were her own.
The wretched COVID-19 spoiled the last six months of her life for our family, no fault of the wonderful care home and loving carers who have made her last few years so comfortable and safe. We were comforted knowing she was so well cared for and loved by those responsible for her well being.
Our step mother had a very varied life. Born in Germany in 1925 she experienced the uprising of the Nazi party and the dramatic changes experienced by all Germans. The evil march of Antisemitism changed the lives of all Germans, whether Jewish or not.
Mother as a young woman spent a lot of time with her Beloved Uncle and Aunt on his farm in East Prussia and at the later stages of the war as a 19 year old ran towards her home in North Germany, fleeing from the advancing Russian army as it marched ruthlessly into the heart of Nazi Germany.
Mother experienced the sort of things we normally only observe in War Films, but managed to escape the advancing army and finally reaching the family home ran into the loving arms of her mother who had no idea whether she was alive or dead!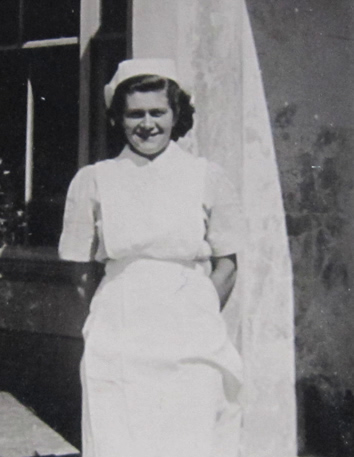 As a 29 year old in 1954 she came to England as a nurse and by chance nursed my father in hospital in 1956. Dad, smitten with this young nurse, ended up marrying her in 1959 when I was 17.
Dad suffered much ill health and Mum who clearly adored him applied her love and nursing care which I am sure extended his life beyond what would have otherwise have been.
My brother and I, who had lost a beautiful and wonderful natural mother, were blessed with someone who loved us and cared for us and guided us through our adolescence as young men, to be both successful and well balanced.
Tragically our father died in 1975 when Mum was just short of 50 and Dad just 64. Mum clearly adored our father and there was never any likelihood of her remarrying.
Since then she has been a wonderful mother, grandmother and great grand-mother adored by us all.
The last few years have been spent in an excellent care home as her dementia worsened and over the last few weeks she showed signs of and end of life scenario. On Wednesday her condition worsened and in the early hours of Thursday she slipped peacefully away.
God bless you Mum!
Below: Mum and Dad circa 1970 and Me with Mum in the 1960's