Journal
26th Feb 2021 - Making use of modern technolgy
Making use of modern technology is on an exponential journey!
This week The English Apple Man has attended three webinars, all dominated by new technology designed to make fruit growing more efficient and more environmentally sustainable.
First a look at a new Solar installation at the UK's largest apple & pear grower; AC Goatham.
On Tuesday a NetaFim webinar illustrated the importance of efficient irrigation for crops and sustaiabiity.
On Thursday the annual AHDB Tree Fruit Day was this year, an on-line event.
And Today Friday 26th February: What's New in 2021 for UK Fruit Growers in Sustainability and Tech.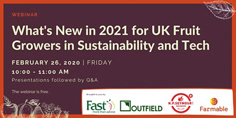 Solar panels are increasingly the source of energy and 'green energy' at that!
PRESS RELEASE - Major farm solar power installation completed in Kent
Below: Flanders Farm Storage & Packing Complex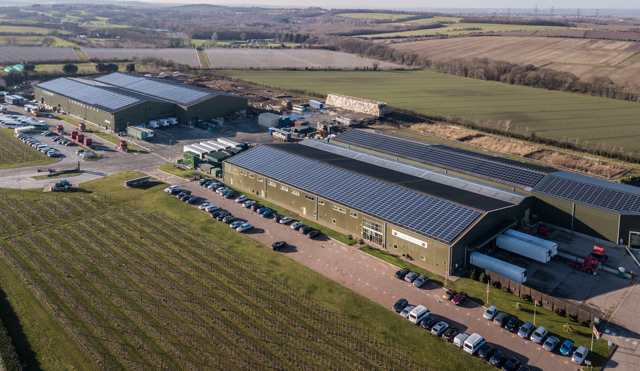 Apple and pear grower AC Goatham & Son and Beba Energy have now completed the installation of one of the UK's largest roof mounted solar panel arrays.
Using the existing roof space of the buildings at two of Goatham's 25 farms - Flanders Farm in Hoo and Howt Green Farm near Bobbing, the new solar array will provide all of the power for the packing and cold storage operations.
This solar array will generate enough power to run the equivalent of 317 4-bedroom homes for a year, reducing Goatham's carbon emissions by 293,121kg's per annum or the same as planting 7,328 trees each year.
Ross Goatham comments: "This project began in the summer of 2020 and sees solar panels installed on all of our available roof space both at Flanders Farm and also Howt Green Farm.
This is an important step for our business, as it is helping us to further reduce the carbon footprint of our growing and distribution operations."
"Renewable energy is a crucial component in the UK's plans to be a carbon neutral economy by 2050 and farming and the top fruit industry has an important role to play in helping the Government to achieve this."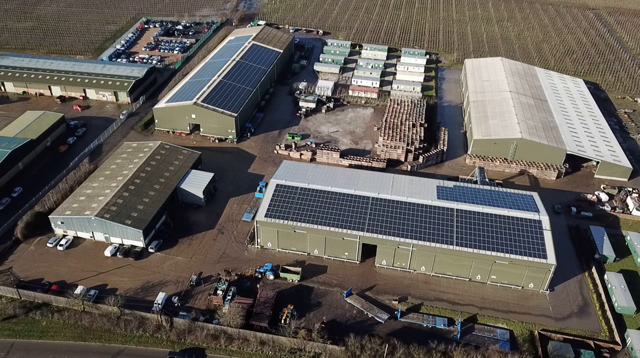 Shaun Beattie, Director at BeBa Energy comments: "Working in partnership with the team at Goatham's to develop this project was a pleasure.
If the UK is to achieve its ambitions of net zero by 2050 then business must play their part; this investment from Goatham's shows just how seriously they take their responsibilities"
Press Release -Ends
For more information about AC Goatham & Son visit www.acgoatham.com
A C Goatham & Son began trading in 1947 as agricultural contractors and fresh produce merchants. In 1980, it established a farming operation growing apples and pears.
It is now run by father and son Clive and Ross Goatham along with their business operations team and in 2017, it celebrated its 70th anniversary.
AC Goatham & Son grows over 350 million apples and 55 million pears each year, which is 1 in every 3 British apples and Pears sold each year in the UK.
BeBa Energy was set up in 2010 to develop, design, deliver and maintain high quality commercial solar PV systems
BeBa have delivered over 500 systems and currently manage over £150m worth of solar assets'
For more information about BeBa Energy UK visit - www.beba-energy.co.uk
NETAFIM - Tuesday 23rd February
Netafim UK hosted a webinar on how damage to vines due to frost can be mitigated by using a system that applies water in an extremely precise way through specifically developed low flow micro-sprinklers. The system can be activated manually with the flick of a switch or even automated.
The webinar will be presented by two of Netafim's vineyard agronomic team who have experience as commercial growers. This experience gives them a real insight into the issues that frost damage creates for vineyard owners and operators and also a real understanding of how such damage can be mitigated.
Managing Water Scarcity
With agriculture using 70% of the planet's fresh water, and droughts becoming more frequent, water-efficient farming is a global priority. Precision irrigation helps farmers get the most out of every drop by growing more crops using limited water supplies. Drip irrigation also allows the usage of recycled and/or saline water. Crops receive the exact amount of water that they need, when and where they need it.  
Orchard farmers know that even a few hours of frost at a critical crop stage can cost them a year's worth of work and a lot of money. Overhead sprinkler systems offer growers a cost-effective way to beat frost.
Not only is Netafim the global leading and largest provider of micro-irrigation solutions to growers, we also provide microsprinkler systems specifically designed to mitigate frost damage to vines.
Jack Frost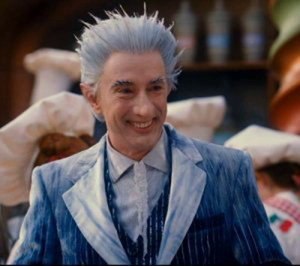 "As you will know, the late Spring frosts in April and May of 2020, caused extensive damage resulting, in some cases, in a total loss of the crop".
With a microsprinkler system, operated at the flick of a switch, such financially harmful damage can be mitigated from the time of bud burst onwards throughout the crop development.
"Our system applies water precisely in strips along the rows and uses up to 50% less water than other strip systems resulting in, not only the optimum use of this valuable resource, but also a reduction of cost".
Orchards
Orchard farming can be challenging. Heat waves, frost, aggressive pests or malfunctioning irrigation systems - a lot can go wrong, and it's always costlier in an orchard.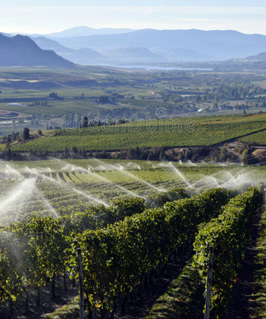 Precision irrigation systems reduce these risks by delivering precise quantities of water and nutrients to the roots of each plant.
The result is that you save on water, fertilizer, weed control and labour. And you get higher quality yields - every year.
And with digital tools to control and monitor your whole operation, you can automate your entire irrigation operation and collect deeper insights into every tree, at every stage of its lifecycle.
Vineyards
Unpredictable weather patterns, whether it be late frosts or prolonged dry periods, create circumstances that can have devastating effects on yield and quality.
Precise applications of water, by low flow sprinklers for frost mitigation, or via drip irrigation for water and nutrient placement, mitigate the risks and provide tools that can used to produce high quality crop.
OUR SOLUTIONS FOR BOTH VINEYARD FROST MITIGATION AND IRRIGATION
How does it work?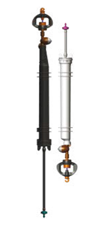 The precise application of the water along the rows creates triple protection by:
* Creating a microclimate around the vines
* Releasing latent heat
* Creating a thin layer of ice that protects the inner cells in the grapes
* Our vineyard frost mitigation system uses strip sprinklers specially designed for applying the water to vines. Using our automated low flow sprinklers brings the following operational benefits:
* Up to 50% less water use than other systems also using strip sprinklers.
* Reduced pumping costs
* Lower labour costs than other methods
* Automatic temperature activated control
* In addition to these, there are lower costs involved in providing the system including:
* Lower capital pump and pipe infrastructure costs
* Reduced water storage requirement
The use of precision frost protection is a quantum leap from the days when frost protection relied on swathes of burning frost protection candles, delivering black smoke into the air, or in more recent times 'frost busters' drawn by tractors through vineyards or orchards burning gas as well as burning diesel fuel in the tractor.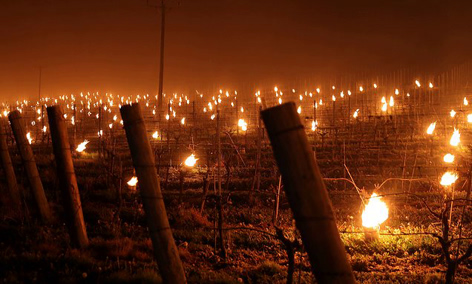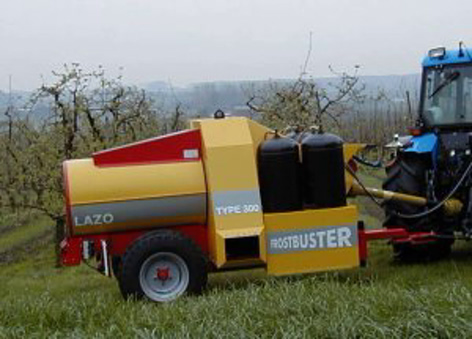 That is all for this week, next week The English Apple Man will highlight more of the technology becoming integral to modern fruit production
Take care
The English Apple Man