Journal
2nd Apr 2021 - What's going on in our orchards and a few other things!
Warm this week, but turned colder today!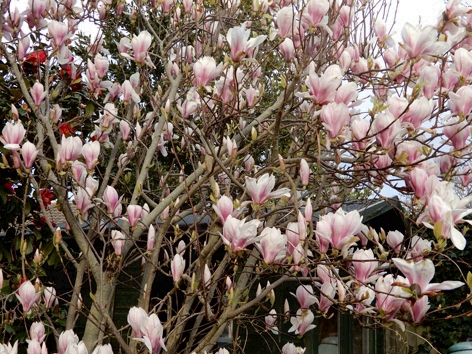 Left: The English Apple Man's Magnolia Tree
Tuesday was registered as the warmest March day since 1968 @ 24.2C. It was also The English Apple Man's 58th Wedding Anniversary and as we enjoyed a 'smoked salmon sandwich' in the garden at lunch time, I remarked how our Magnolia tree blossom had advanced from early morning and the apple tree bud on our Red Devil tree was showing distinctive signs of green leaf.
By the evening as we enjoyed a glass of Chablis, the advancement was almost breath taking!
The change in weather from last week and the impending change over Easter is typical of the vagaries of the UK climate.
Talking to an Agronomist friend in Kent, he felt the fruit bud stage is 7-10 days later than last year. The weather will make the final decision and it will only need another very warm spell to see blossom appear!
Below: left; Red Windsor and right; James Grieve - today 2nd April at early green cluster stage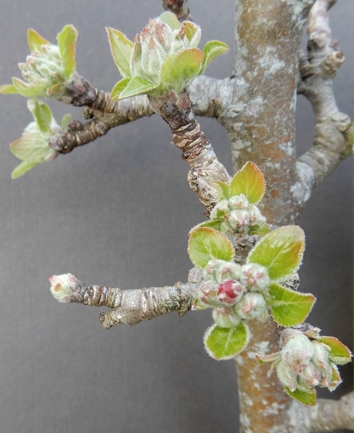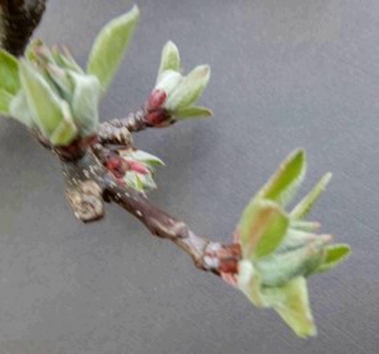 Agronomist friends have told me it has been great crop walking in the orchards in the last few days, and comparing Red Devil Bud development in my garden with last Friday, there is a noticeable advancement over the last seven days, however today the temperature was down to 4-6C and the forecast is for temperatures to drop to zero with snow possible on Monday.
The prospect of rainy days after Easter will keep growers on their toes with the risk of Scab infection.
Below: left; Red Devil - today Friday 2nd April and right; Red Devil last Friday 12th March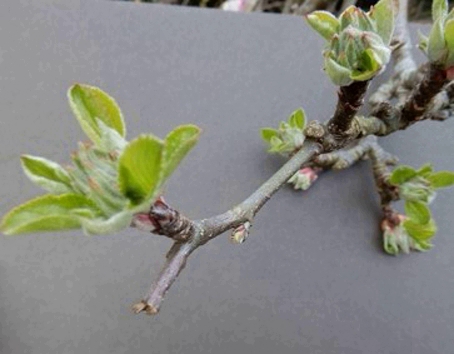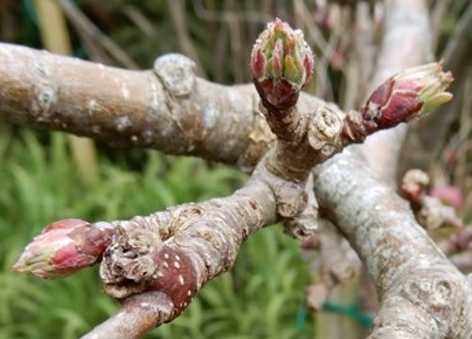 Below: The Hairy Bikers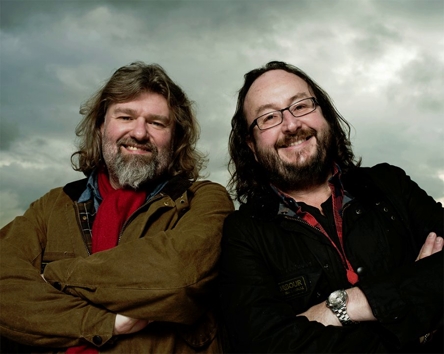 Boyhood memories - My wife and I have been watching the Hairy Bikers on their journey down Route 66, fascinating to experience the mixture of different cuisines and culture.
This week as they visited a bee farmer in Arizona, it brought back memories of life on our farm and my Uncle Philip's passion for bee keeping.
Uncle Phil had a small shed at the edge of the farmyard, where he kept his bee paraphernalia, and I would watch fascinated as he turned the honeycomb into runny honey with his extractor.
I just loved eating the honeycomb which I spread generously on my bread or toast - delicious!
Below: left; Honeycomb and right; a Honeycomb Extractor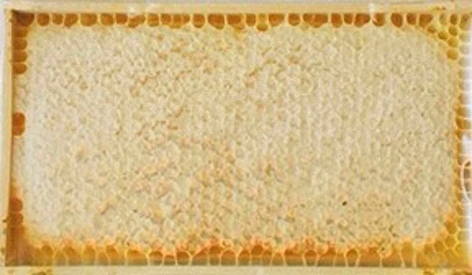 Brogdale's Orchards re-open for educational visits
Debi Adams, Education Officer at Brogdale says: "This is a wonderful time of year for children to visit our orchards. With thousands of different trees to study - they can enjoy plenty of practical demonstrations and interactive opportunities. Also, for the first time this year, children will be able to pick their own heritage cherries, which we're sure will prove very popular."
Click on: BROGDALE
Kyoto Cherry Blossom Peak Raises Climate Change Concerns
The bloom of cherry trees in Kyoto reached its peak on Friday, March 26, the earliest date ever seen in almost 1,200 years of records that exist on the occasion which has been attracting scores of tourists to Japan almost for as long. The records which go back to the 9th century have been published by a researcher at Osaka Prefecture University.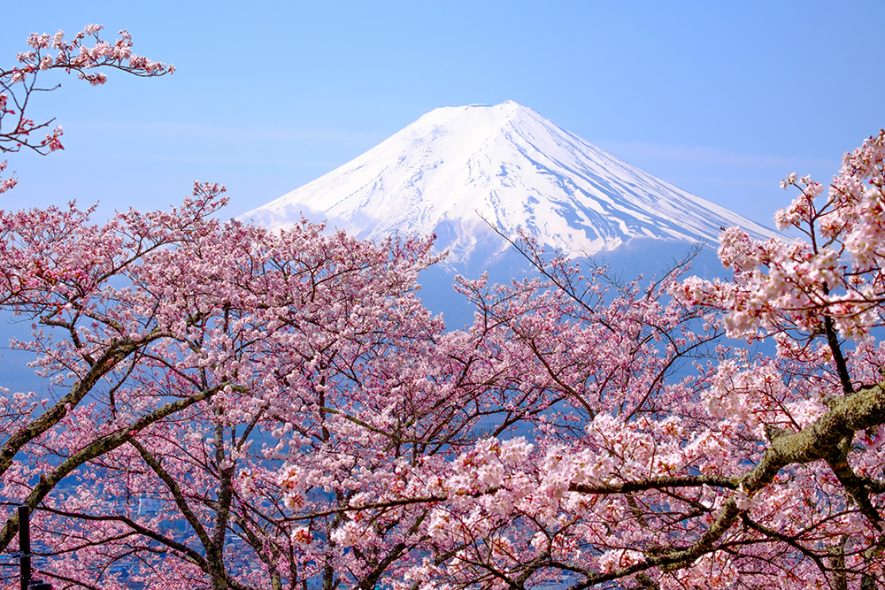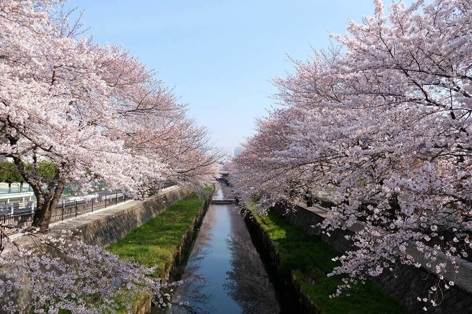 Warmer temperatures caused by climate change are suspected to bring about earlier bloom dates, the Washington Post reports. As with all climate-related data, lots of variation exists between years but a clear trend is towards an earlier bloom is visible in the raw data as well as in the 20-year rolling average.
Before the 20th century, bloom dates had varied but rarely fallen below the mark of 90 days into the new year. The earliest date previous to 2021 had occurred in 1409 when peak bloom happened at 86 days into the year (March 27), one day later than this year.

That is all for this week; Have a relaxing Easter and stay safe!
Take care
The English Apple Man