Journal
18th Jun 2021 - Rewarding many years of excellence
It is always nice to see members of our industry rewarded for the years of excellence given in support of fruit growing!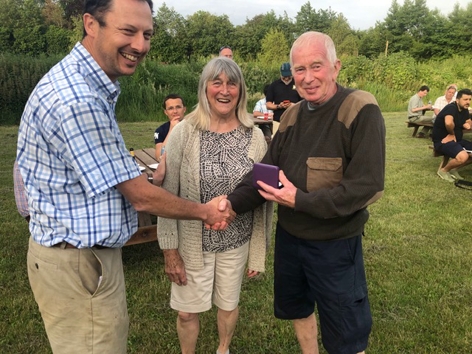 On Tuesday evening at the East Kent Fruit Society (EKFS) Soft Fruit visit to Paul Kelsey's Quaives Farm, Wickhambreaux, near Canterbury, Brian and Norma Thompsett received the prestigious 'David Hilton Memorial Medal' presented by EKFS Vice Chairman Paul Hamlyn
DAVID HILTON MEMORIAL MEDAL
David Hilton was a well respected East Kent fruit grower, A tireless supporter of the UK fruit industry and of the East Kent Fruit Society. He gave a large amount of time and energy back to the industry and was one of Kent fruit growing's unsung heroes.
In his memory, The East Kent Fruit Society decided to create an award for services to the fruit industry in Kent and beyond. The intended recipients are those who have given something something back to the industry, who have not been and are unlikely to be recognised in other ways.
Recipients are typically approaching the end of a career or stepping down from a defining role. Previous recipients have been growers, managers, advisors, research scientists, technologists, lecturers and others from key industry roles.
It is not aimed at recognising commercial or business success as Society competitions reflect this.
Below: the David Hilton Memorial Medal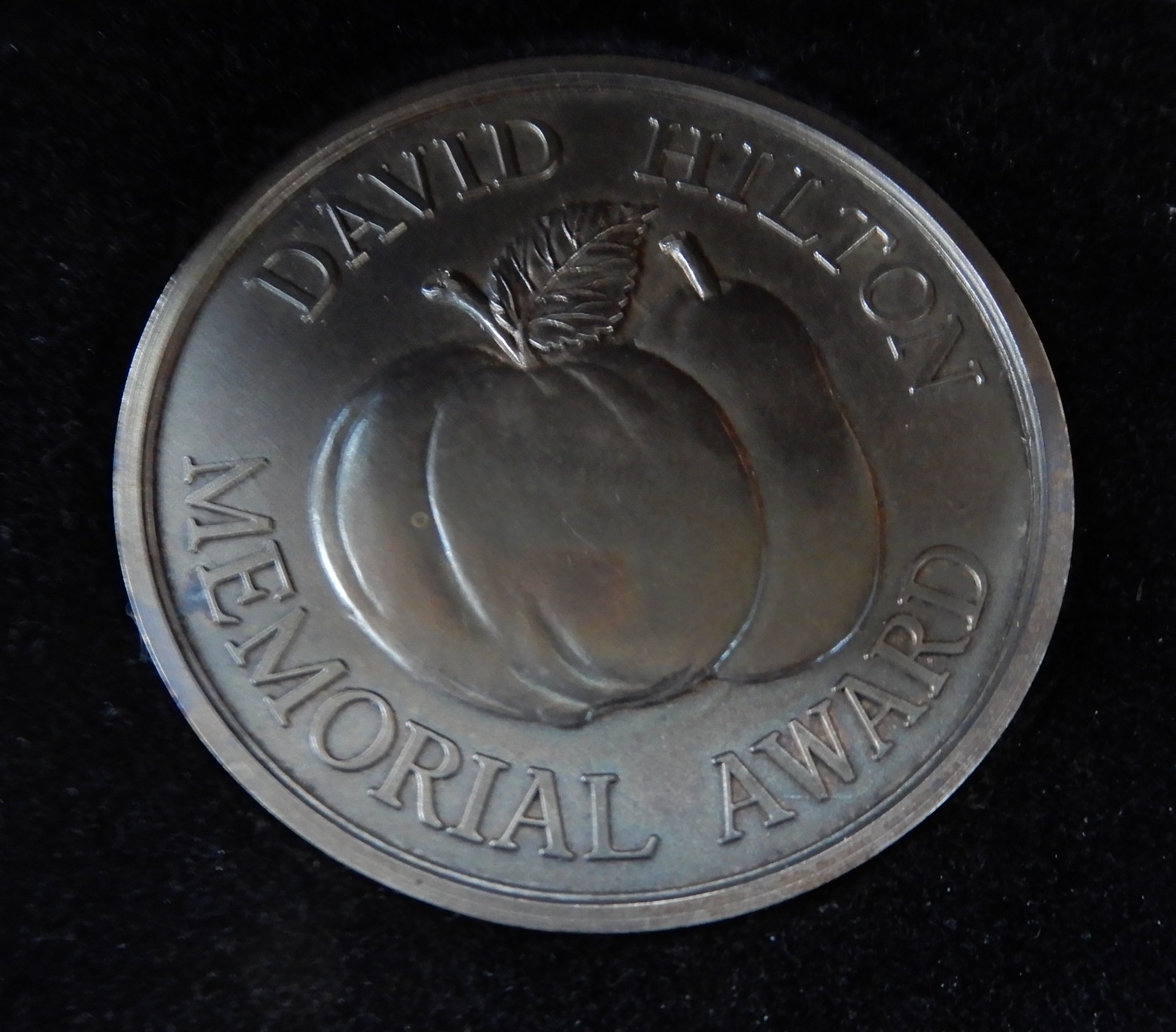 The English Apple Man has had the good fortune to be good friends with Brian & Norma for more than 25 years and experienced many hours in their company, either on farm with Brian, or together at National Fruit Show events with both of them.
To view Brian and Norma's life story - click on Brian and Norma Tompsett People Profiles

That is all for this week
Take care
The English Apple Man