Journal
8th Oct 2021 - Observing the supply chain challenges
The English Apple Man observes the current issues regarding a deficit of workers in agriculture, Recognising the problem is not confined to harvest workers on fruit and vegetable farms across the Nation!
On Monday while visiting an apple grower friend, and asking "so how is harvesting going? - short of pickers came the reply, I have only had three this past two weeks, normally (with a full crop) I would need 12-14 pickers. Thankfully, the crop is lighter this year so 10 would suffice. I hope to get some more at the end of the week (from a fellow apple grower).
He said he still has some Gala to pick and is 'crossing his fingers' the pickers will arrive in time!
The latest observation by Fresh Produce Journal
Labour crisis impact 'makes you want to cry'
British growers express labour crisis despair on BBC Radio 4's You and Yours consumer affairs programme
APS, the UK's largest tomato packing group historically packs and distributes a million packs of tomatoes every week.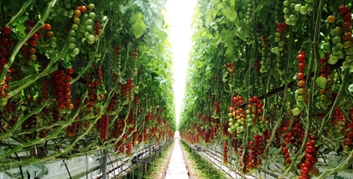 These usually arrive on supermarket shelves in 24 hours, but this year there are not enough seasonal workers to staff the production line and not enough HGV drivers to transport them, resulting in tons of waste.
"Phil Pearson, group development director of APS told the BBC's You and Yours show last week: "It's horrendous! Next year we will have to cut back our glasshouse growing by the equivalent of hundreds of football pitches."
"We usually describe this period as the golden trading period.," he continued. "This year we're going to run out."
"Local people don't want to work in the sector and any rise in wages will need to be passed on to the consumer.
"There's such a huge volume that's being wasted. It makes you want to cry."
An NFU report in July revealed that one in three seasonal worker vacancies were empty this year. The East of Scotland Growers Group of 20 farms were recently forced to throw away 5m cauliflower and broccoli heads. Grower Ian Brown described the situation as "heart-breaking."
"It's demoralising to produce the crop to its final stage and then not get it to its destination. It has incurred around £1m of cost to the growers, " he said, describing how much of the harvested crops have had to be spread back on the land.
"The shortage of workers means that the farms are currently running at about eighty percent of their requirements".
Before the UK left the EU they allowed 30,000 people to come into at a cost to the growers of approximately £500 per person.
Angus Berry Group grower, James Porter, explained: "Overall it's cost me twenty five percent more than last year. It's not been easy and because of that a lot of growers are rethinking what they are doing. I know of three growers who have decided to stop growing strawberries altogether."
Pearson continued: "For prices on shelves, with our costs increasing, the cost of food will realistically have to rise by at least ten per cent. Unfortunately, the consumer will have to pay."
Eight in 10 rural businesses told us they want to operate with greater consideration of environmental social and governance factors, they want to be better businesses. However, rural businesses need financial sustainability and a degree of certainty about the future to create the conditions for investment in environmental sustainability and encourage them to expand and create more and better jobs for people in rural communities. To this end, we support fair food pricing, fair dealing within the supply chain and an ambitious 70% self-sufficiency target to achieve the financial underpinnings for progress.
Harvest maturity update from my Agronomist friend
Gala Maturity measurements carried out on Gala this week can be summarised as follows:-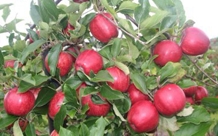 Firmness has dropped by;1kg over the past week and starch levels are also now falling rapidly.
Although brix levels are comparable with last week, on many fruits, the conversion of starch into sugar has now finished and as the apples continue to respire, the stored sugars are utilised, resulting in the overall brix levels falling. As a result, harvesting even for short term storage should be nearing completion.
On any fruit still to be harvested, it is important to optimise the remaining starch conversion into
sugar and slow the now rapid respiration to prevent sugar levels falling.
Rapid establishment of temperature and controlled atmosphere, together with the use of Smartfresh is therefore essential at this stage in the season.
Braeburn Measurements carried out on Braeburn this week can be summarised as follows:-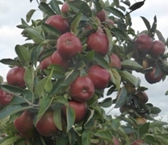 The average starch has fallen 10-15% this week and the optimum of 70% will be reached on the vast majority of sites sometime next week (w/c 11th October). Experience has shown that
completing harvest by the time starch levels have declined to 50% reduces internal disorders and optimizes the flavour of the fruit out of store. Starch levels decline on average by 2%/day, so by the end of w/c 18th October, harvesting on most sites should be complete.
Braeburn in store is extremely sensitive to high levels of carbon dioxide and as a result, levels should be kept below 1% at all times. This is especially important where fruit is destined for air storage, where monitoring and regulation of CO2 levels is often a bit more of a challenge.
An unsealed air store (particularly if late picked) can generate 1% CO2 in around 24 hours, so it is important to give such stores the necessary attention to prevent this.
Other varieties
Rubens & Cabaret - Picking should be nearing completion/finished.
Cameo - harvesting should be underway. The earliest orchards are already close to the 50% starch level, below which long term storage is not recommended.
Magic Star - likely to be week after next but will confirm next week.
Broadcaster and farmer Jeremy Clarkson has been named the NFU's 2021 Farming Champion of the Year at the Farmers Weekly Awards for his work this year which has seen him champion British farming.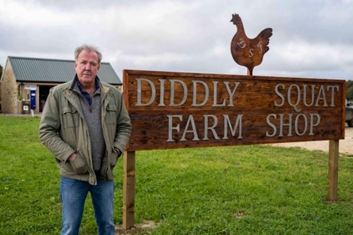 His hit show Clarkson's Farm has showcased the realities of farming on his farm in Oxfordshire to millions of viewers, who enjoy his outspoken views on farming and no-nonsense approach. He has been a strong supporter of the NFU's Back British Farming day and echoed its call for UK food self-sufficiency not to slip below 60 per cent - and went further, calling for government to make 80 per cent self-sufficiency a target.
More from The Fresh Produce Journal
NFU President Minette Batters said: "When it comes to recognising someone who has done their best to showcase British food and farming over the past 12 months, no-one has earned this award more than Jeremy Clarkson. His show has really resonated with the public, brought alive the ups and downs of our industry to a huge new audience, and transported British farming into the living rooms of families across the country.

That is all for this week
Take care
The English Apple Man