Journal
12th Nov 2021 - The English Apple Man on Staycation in Wiltshire
Lockdown and family health issues have kept the EAM and his brother apart for nearly six months.
Below: Our abode in Wiltshire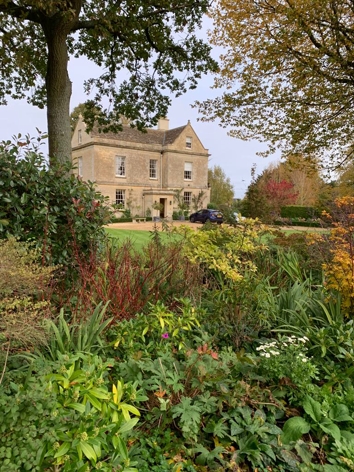 As we drove the 3 hours plus to Wiltshire, the weather was dry and we both marvelled at the autumn colours in the hedgerows, so many shades of brown, yellow, red blending into a multitude of autumn coloured bliss.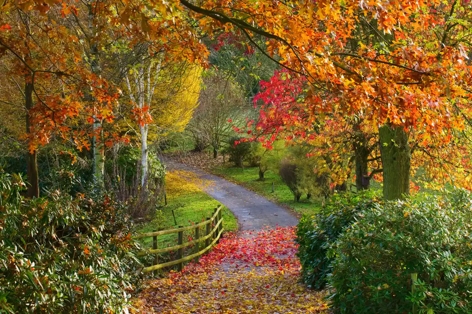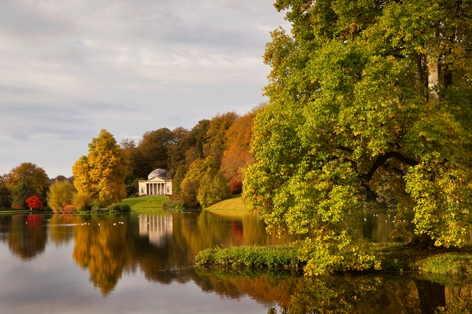 On Tuesday morning my sister-in-law took us to Lowden Garden Centre at Shaw, which has the garden centre, restaurant and farm shop, all of very high quality. During Lockdown when shopping was risky, she would ring an order to the farm shop, drive there and park outside, ring in and the staff placed her order straight into the boot of her car. The epitome of 'Safe Service'
My main interest: The Farm Shop.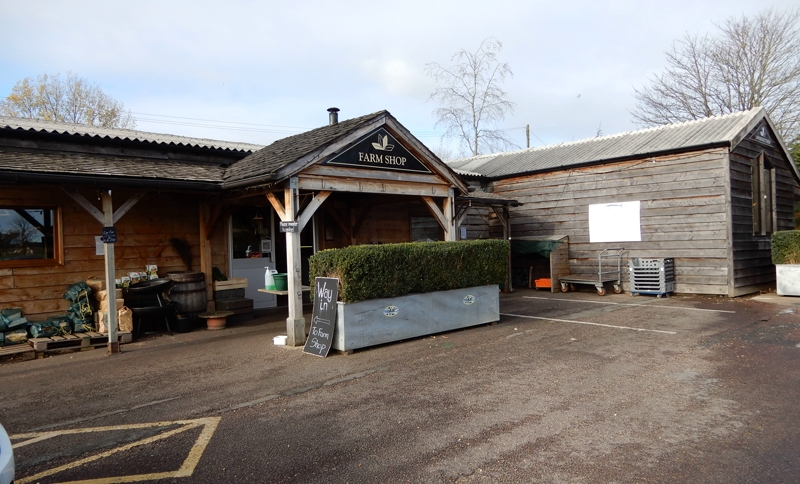 From the website:
"Food is at its best when it is in season, and throughout the year, the farm shop is bursting at the seams with fabulous local fresh fruit and vegetables.
At Lowden we work in partnership with nearby fruit and vegetable farms, committed to supporting local producers and suppliers. The fruit and veg are not only things of beauty, but are always fresh, succulent and full of flavour.
In the Farm Shop we believe that it is our responsibility to be as environmentally conscious as possible - it's another thing that we believe sets us apart from the big boys!
We've made the decision to remove all plastic bags from the whole of Lowden where possible- not only the Farm Shop.
We use paper bags in the Butchery that fully seal and are freezer ready.
We've also recently introduced fully compostable Deli Pots that are absolutely fantastic. They're made of a plant based alternative to plastic and we love them!
Alongside these changes, over the past couple of years we've invested heavily in renewable energy. Our entire heating is generated with an on-site Biomass Boiler, and our refrigeration is powered by our own Solar Field hidden at the back of the Garden Centre.
Below: Inside the farm shop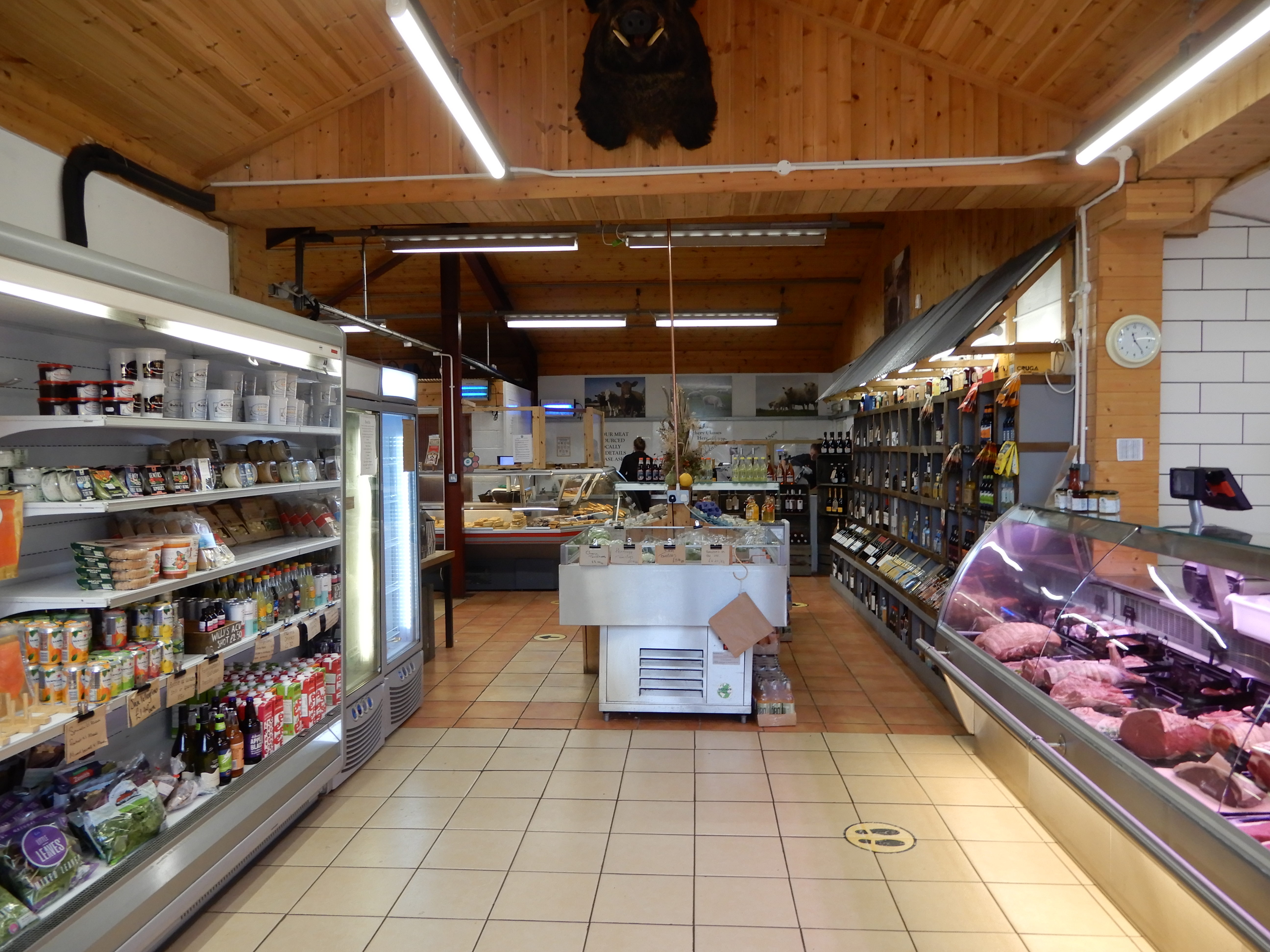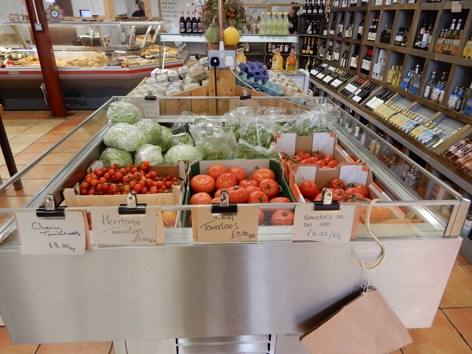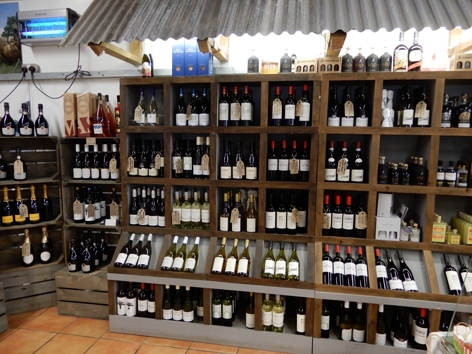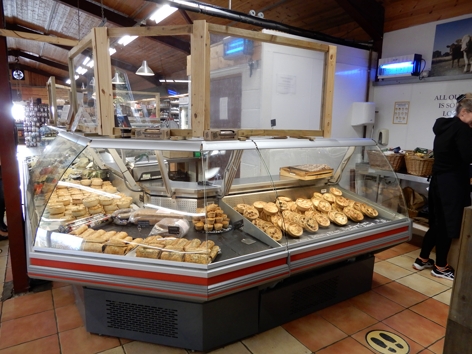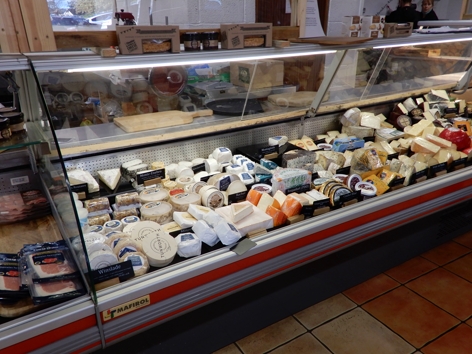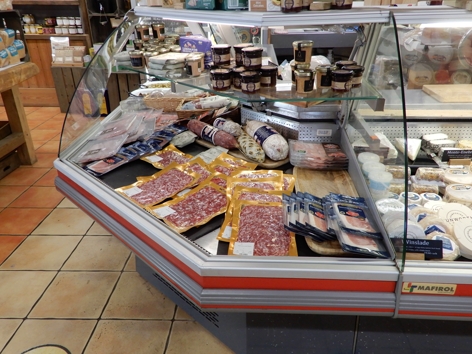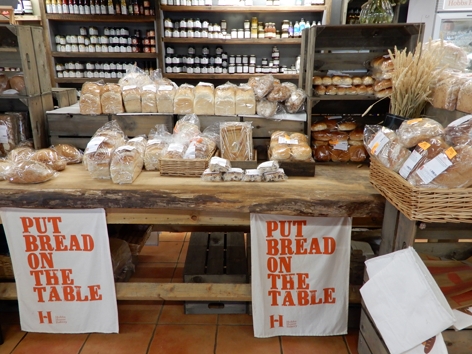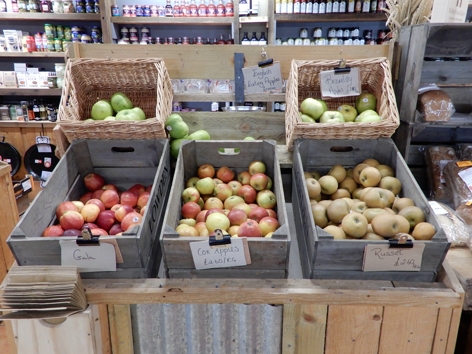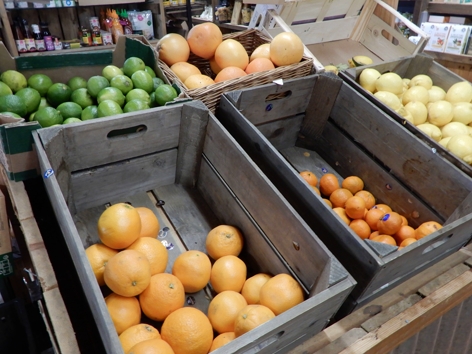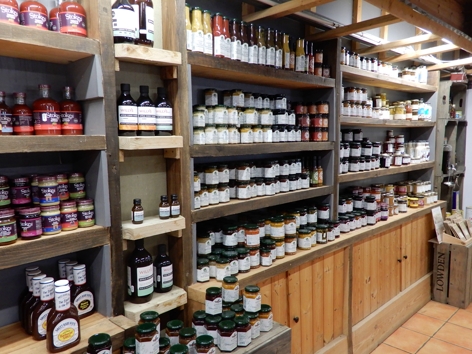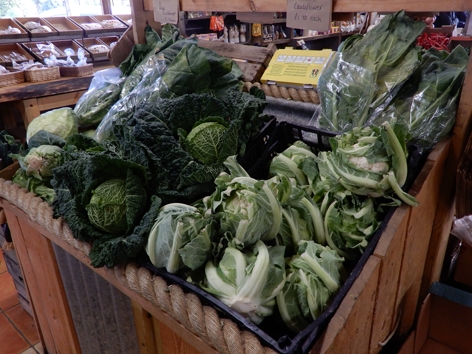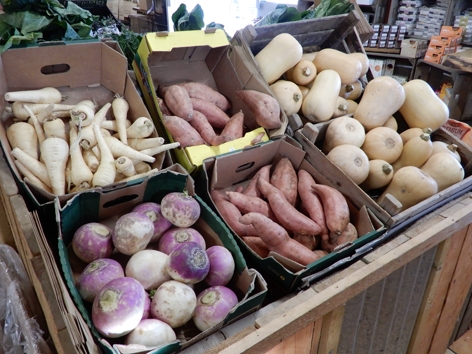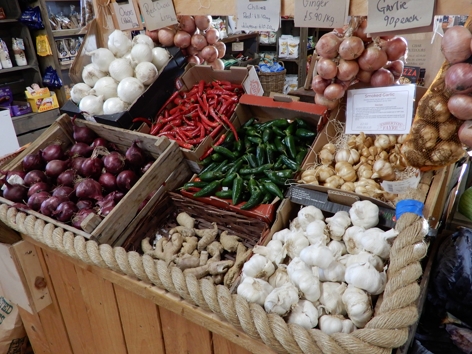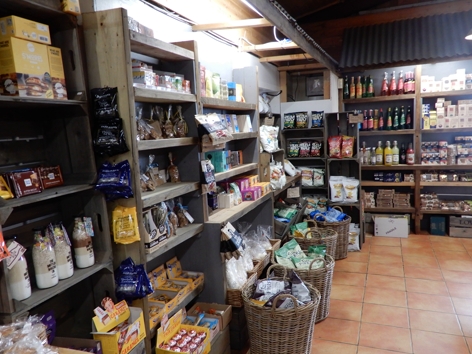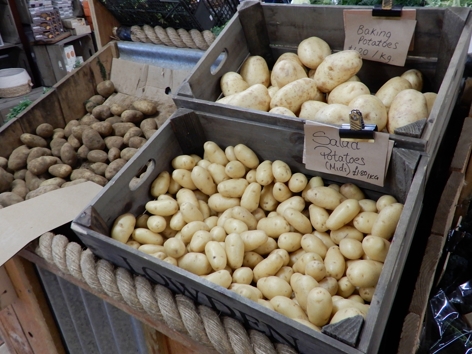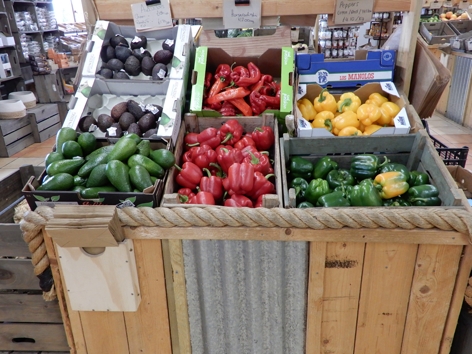 The English Apple Man Comments:
" I have visited many excellent farm shops across the country (well mainly in the South) and Lowden is among the very best. Locally produced fresh food of high quality. The presentation is perfect and a credit to the family who own and manage this superb facility".
Click on Lowden Garden Centre for more details of this extensive business!
Staying on a culinary note, my brother took us to The George & Dragon at Rowde where we enjoyed a superb lunch. Owner 'Chippy' is a natural entertainer in addition to presenting an array of delicious food.
Below: left; My starter and right delicious Scallops for my main course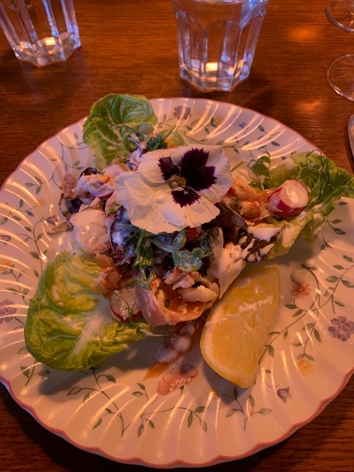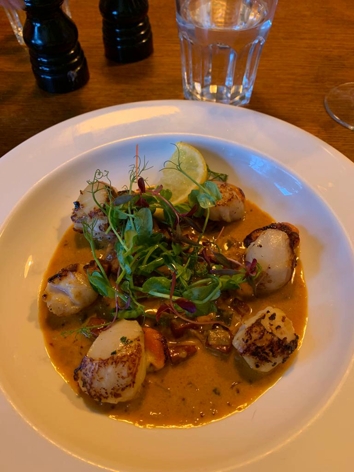 Click on The George and Dragon Rowde
The week was very relaxing. Even our Dog Poppy who is now '100' in doggy years crashed out in her bed.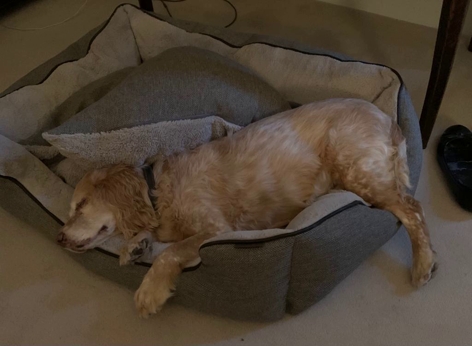 That's all for this week
Take care
The English Apple Man