Journal
19th Nov 2021 - It's been an unusual week for The English Apple Man
The English Apple Man is feeling his age!
This week I attended two Funeral Services for distinguished members of the fruit fraternity.
The first on Thursday a Service of Thanksgiving for the Life of Malcolm Withnall at Holy Cross Church Bearsted Kent.
The second on Friday a Celebration of Life for Alan Todd at St. Michael and All Angels Church Marden in Kent.
Thursday afternoon and members of the fruit industry join Malcolm's family and parishioners for a Memorial Service celebrating his life.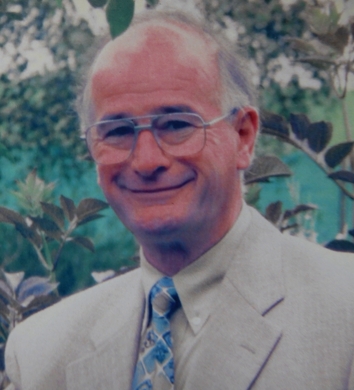 Malcolm achieved many milestones in his life.
Peter Barkwick in his eulogy, recounted how they both met while managing farms in Kent in the very early 1970's then when Malcolm moved to Hampshire managing Frampton's - he suggested Peter might join the business as manager of the sister farm at Hill Farm Swanmore.
Thereafter their paths differed and Peter went to Lord Selborne Blackmore Estate while Malcolm, went to a PYO farm at Orpington before going into Education and Journalism .
Thereafter, they were lifelong friends.
Peter highlighted the excellence of the Pruning Manual created by Roger Worraker and Malcolm, with the content written by Malcolm.
My memories of Malcolm go back some 30-40 years when as a fruit grower I attended the annual fruit conferences held at Wye College in Kent at which Malcolm Chaired the Conferences. His ability to command the stage, imparting the proceedings with his clear voice and perfect pronunciation.
He was as his family proudly remember: a WORDSMITH
Malcolm's daughters Vicki and Bek in their 'tribute to Dad' recounted their memories of Malcolm's many interests: Music, Gardening, The Theatre, Holidays visiting many countries in Europe in their Caravan et al.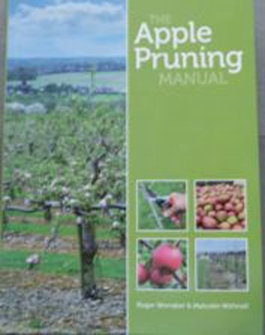 Malcolm held many roles, in education, growing, journalism, he was clearly a lover of music, and a thespian, who (his daughters recount) loved his role as Widow Twanky in the Christmas Pantomine.
Malcolm was also one of the founder members of the Under 40's inspired by Professor Hudson at Long Ashton to create a vehicle for young growers to spread their wings and visit growers in other countries embracing new ideas.
John Hudson left his role as Professor and Head of the Department of Horticulture, University of Nottingham, in 1967 to become Director of Long Ashton Research Station with a Chair of Horticultural Science at the University of Bristol.
It was this brilliant man who sowed the seed for The U40's Conference in 1967
The Founders were: Malcolm Withnall, Peter Vinson, Nigel Harland and Andrew Jackson. 4 young men with a vision for the future.
Malcolm achieved so much in his life, a life that embraced many aspects, but at the heart of it all he was in love with fruit growing and his family.
Remembering Malcolm's love of the garden, his wife Anna read Rudyard Kipling's The Glory of The Garden
Our England is a garden that is full of stately views,
Of borders, beds and shrubberies and lawns and avenues,
With statues on the terraces and peacocks strutting by;
But the Glory of the Garden lies in more than meets the eye.
For where the thick laurels grow, along the thin red wall,
You will find the tool- and potting-sheds which are the heart of all;
The cold-frames and the hot-houses, the dungpits and the tanks,
The rollers, carts and drain-pipes, with the barrows and the planks.
And there you'll see the gardners, the men and 'prentice boys
Told off to do as they are bid and to it without noise;
For, except when seeds are planted and we shout to scare the birds,
The Glory of the Garden it abideth not in words.
And some can pot begonias and some can bud a rose,
And some are hardly fit to trust with anything that grows;
But they can roll and trim the lawns and sift the sand and loam,
For the Glory of the Garden occupieth all who come.
Our England is a garden, and such gardens are not made
By singing:--"Oh, how beautiful!" and sitting in the shade,
While better men than we go out and start their working lives
At grubbing weeds from gravel-paths with broken dinner-knives.
There's not a pair of legs so thin, there's not a head so thick,
There's not a hand so weak and white, nor yet a heart so sick,
But it can find some needful job that's crying to be done,
For the Glory of the Garden glorifieth every one.
Then seek your job with thankfulness and work till further orders,
It it's only netting strawberries or killing slugs on borders;
And when your back stops aching and your hands begin to harden,
You will find yourself a partner in the Glory of the Garden.
Oh, Adam was a gardener, and God who made him sees
That half a proper gardener's work is done upon his knees,
So when your work is finished, you can wash your hands and pray
For the Glory of the Garden, that it may not pass away!
For the Glory of the Garden, that it may not pass away!
An Obituary celebrating Malcolm's life will be published in The Fruit Grower in the December issue.
Alan Todd MBE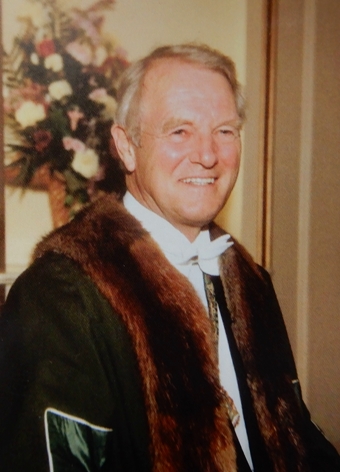 Alan farmed at Jarmons Farm at Colier Street growing Cox and other traditional varieties, but his forte became raising rootstocks which became the most important part of his business. This led to him becoming Chairman of East Malling Trust for Horticultural Research.
On 27th January 1992 Alan was elected Master of the Worshipful Company of Fruiterers. At that time Alan was Chairman of The East Malling Trust for Horticultural Research and Senior Vice Chairman of The Marden Fruit Show Society.
One of the many ceremonial roles of the Master is planting trees celebrating a special occasion. Early in Alan's tenure as Master he planted apple trees at Chartwell, Winston Churchills home at Westerham in Kent.
The trees were carefully chosen: Blenheim Orange, Winston and American Beauty reflecting connections to Winston Churchill. Accompanied by Churchill's Grandson Winston and on a cold wet day in March the planting ceremony was completed.
Alan received his MBE for services to horticulture in 1989.
At The Worshipful Company's Annual Banquet at the The Mansion House on 14th February 2002 'Past Master' Alan Todd MBE received the the Company's most prestigious medal, the Ridley Medal from the then Master.
An Obituary for Alan Todd will be published in January edition of The Fruit Grower
-----------------------------------------------------------------------------------------------------------------------------------------------------------
The English Apple Man received an email from a lady by the name of Jean......
You might be interested in this:
Richard Jefferies (1848-1887) was a Victorian author, best known for his beautiful and poetic nature writing.
A russet apple that grew in the garden where he was born and raised at a farm in Coate, Swindon has now been recognised as a unique variety and is now officially known as the 'Richard Jefferies Russet.
Kind regards
Jean
Click on Richard Jefferies Society
My readers may not have heard of a new variety making it's presence on Supermarket shelves!
KISSABEL is it's name and it comes in two 'tones' Kissabel Orange and Kissabel Rouge.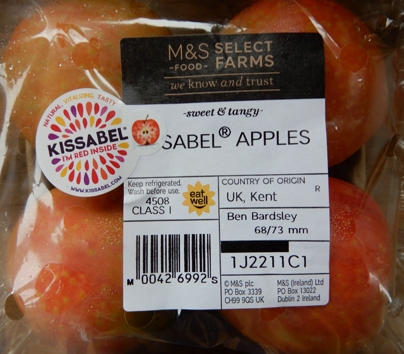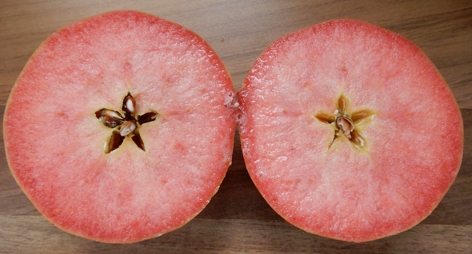 That is all for this week
Take care
The English Apple Man