Journal
10th Dec 2021 - Celebrating British Wine
British Wine production is increasing at an 'almost exponential rate' and the Vineyard & Winery Show held at The Kent Event Centre at Detling Showground on Wednesday 24th November underlined the buoyant nature of this expanding industry.
Below: Jamie McGrorty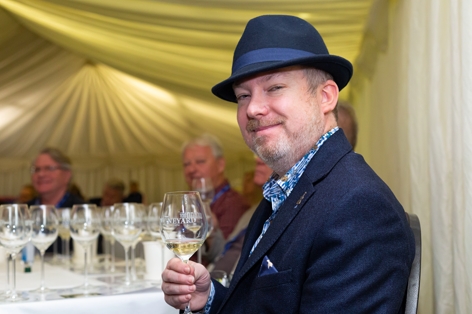 The volume of production may be small on a Global, or even European scale, but in these difficult times for UK horticulture, the success of UK Viticulture is heartening.
Before the show a statement from Vineyard Magazine
Vineyard is proud to announce that Sarah Calcutt - National Fruit Show Chair for the past 11 years and a Livery Member of the Worshipful Company of Fruiterers, has agreed to be Event Director, working closely with exhibitors, producers and sponsors to ensure that The Vineyard Show quickly becomes an unmissable event in the UK's wine industry calendar.
With more than 1,300 pre-registered tickets and a final number of visitors in excess of 2,000 underlined the foresight of Vineyard Magazine Publisher Jamie McGrorty one of the inspirational figures behind this highly successful new show.
World renowned wine writer and monthly Vineyard columnist Matthew Jukes conducted a structured wine tasting for 120 guests on the day Starting at 13:00 each guest was presented with 6 UK wines to sample. Selected by Matthew, these included still, sparkling and Rose.
Over the course of an hour, Matthew explained why he feels each one is special and warrants acclaim. This was an opportunity to have an exclusive insight into the very best of British wines with one of the world's leading wine writers.
The Mathew Jukes - Structured Wine Tasting was sponsored by Urban Bar and HSBC. At just £20 per participant. Proceeds of ticket sales will be donated to the Drinks Trust.
The initial spark for a show of this kind came some years ago from Show President Julian Barnes, owner of one of Kent's oldest vineyards of Biddenden Vineyards and the idea brought to life by Jamie McGrorty of Vineyard Magazine who had been involved with an open air Viticulture event in the summer of 2019. Jamie realised that to attract viticulturists in sufficient numbers, the location and timing required a custom built show site with hard standing and a time frame after grape harvest.
The inspiration for this year's VINEYARD & Winery Show at Kent Event Centre was set in place
Matthew Jukes a regular contributor to VINEYARD MAGAZINE selected 50 British wines for attendees to taste.
Below: Matthew Jukes top 50 wine tasting hub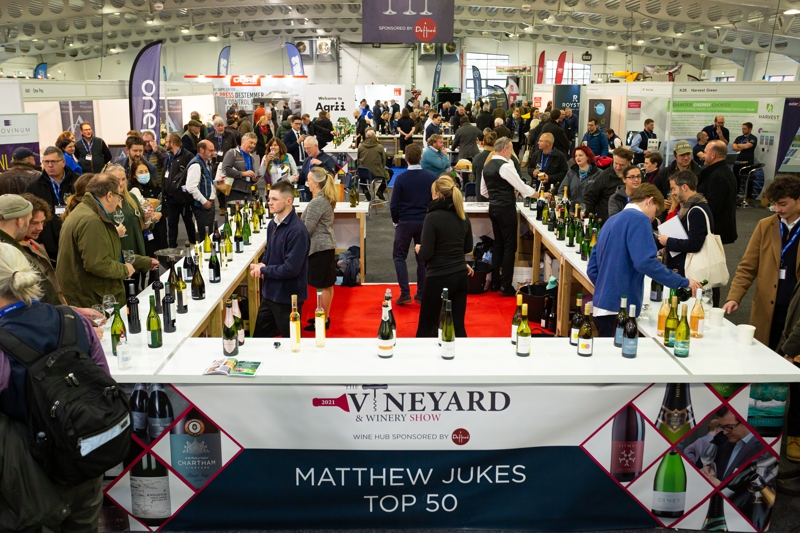 Below: Matthew Jukes 'Structured Wine Tasting'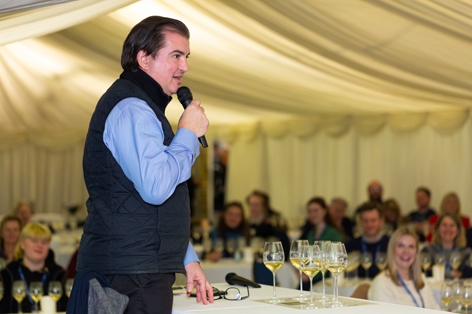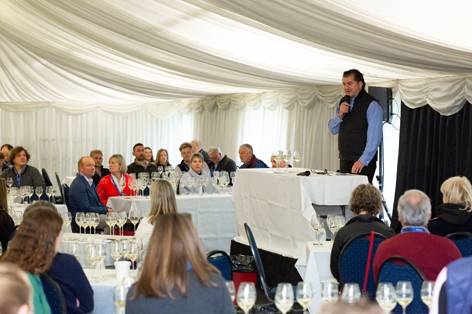 Below: Wine tasting hubs were very busy!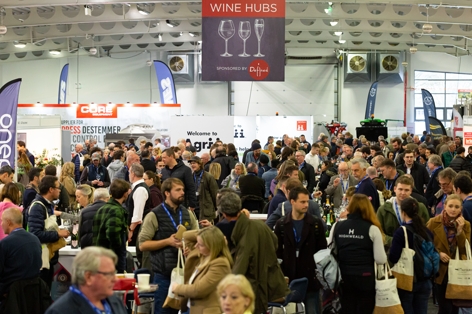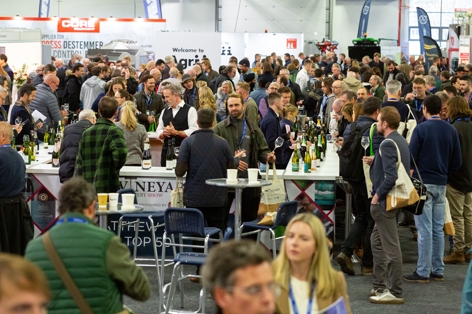 Below: left; tastings and right; a couple tasting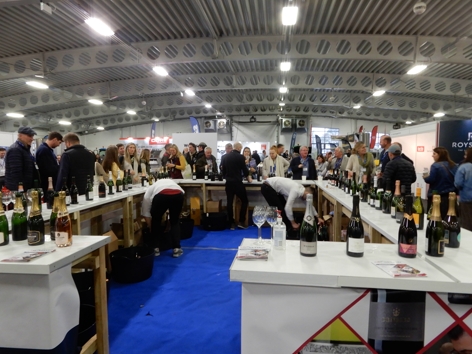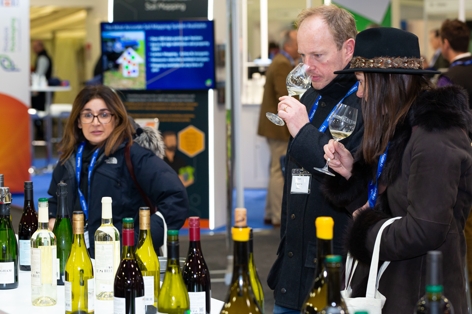 Below: left; Lady elegantly tasting and right; 'young afficionados'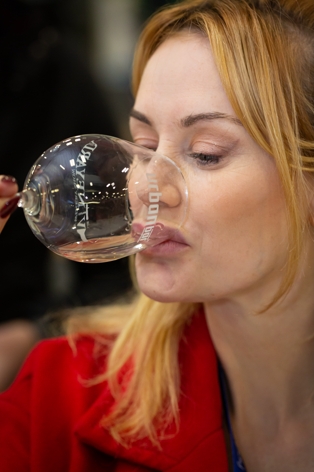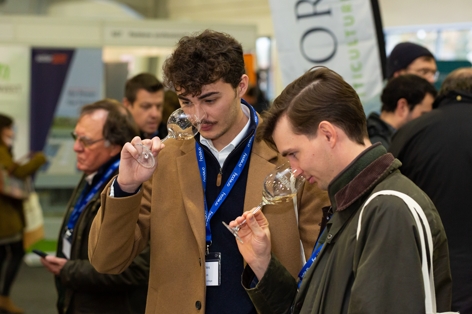 Below: left; Hutchinsons trade stand and right; Agri trade stand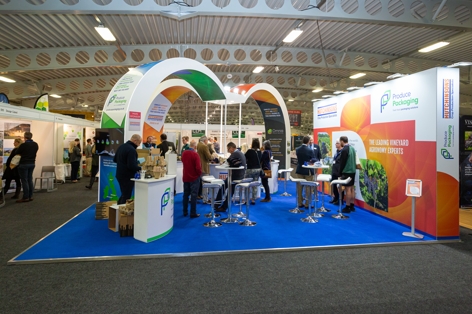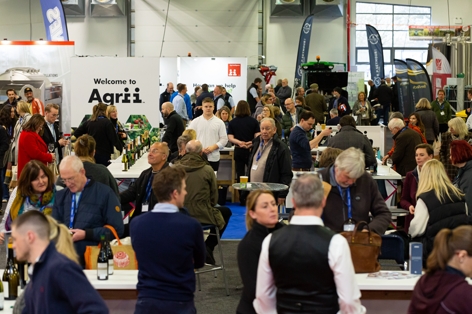 Below: left The Conference hall was busy all day and right; The NFU Mutual Stand support Viticulture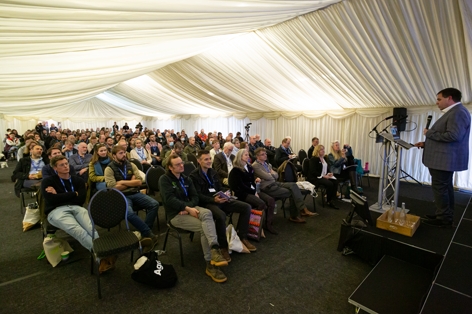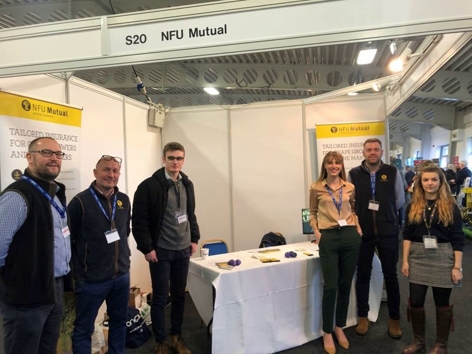 Below: NP Seymour supply the viticulture industry with specialised machinery and right Sam Barnes is now well established as specialised vineyard contractor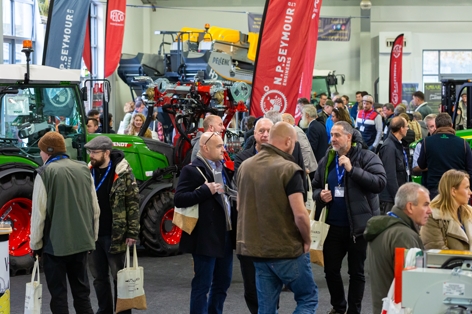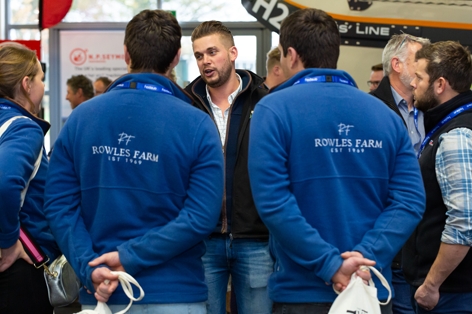 Over the years, SJ Barnes has rapidly developed a reputation as the go-to viticultural contractor in the South East of England. Sam has worked with a vast range of already established vineyards covering grape growers of all size and situation, from small hobby projects to large multi-site commercial grower-producer operations. Sam Barnes
We have highlighted the 'pleasure zone' with pictures of the plethora of wines available for tasting, but the Vineyard & Winery Show hosted trade stands displaying the essential tools of the 'Wine Maker'
Below: 'The Heavy Mob' - equipment for turning grapes into wine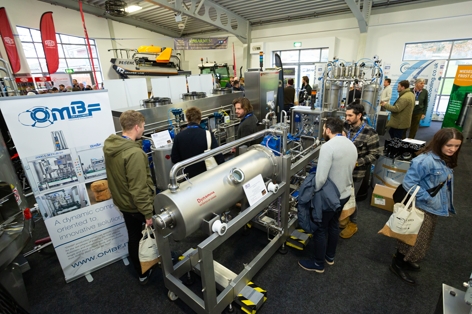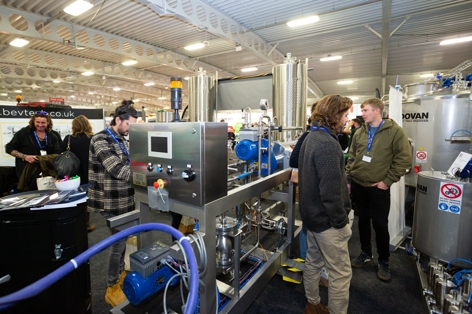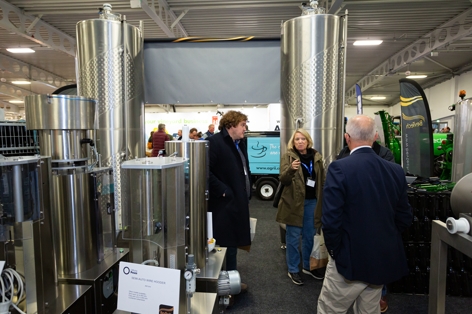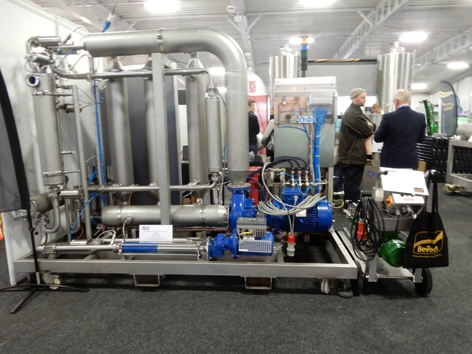 My thanks to Martin Apps of COUNTRYWIDE PHOTOGRAPHIC for supplying the pictures.
Vineyard Magazine is the only monthly publication dedicated to growing grapes and making wine in Great Britain. Posted direct to each grower in England, Scotland, and Wales. Vineyard is the best place to keep updated with what is happening in this exciting growth industry.
Click on: The Vineyard Magazine

That is all for this week
Take care
The English Apple Man