Journal
11th Feb 2022 - Global apple & pear stocks
Apples & Pears
Headlines:
APPLE stocks are 10% ahead of the 5 year average and 5% higher than (LY) last year (at 1/1/2022)
Relevant to the UK market is that GALA is 15% ahead of LY and a record stock holding! Driven by significant stock holdings in Italy, France and Poland
The UK stock is 21% above LY and significantly higher than the 5 year average
Braeburn is at a low stock volume this season (in line with last season which was tight towards the End of May (season finish)
PEAR stocks are 18% lower than Last Year
This being driven by a VERY low crop in Italy due to weather
Conference is 15% behind LY (not enough) and will need careful management to meet new season
Rocha stocks are 140% ahead of LY (too much)- this will be a problem for the supplier to move effectively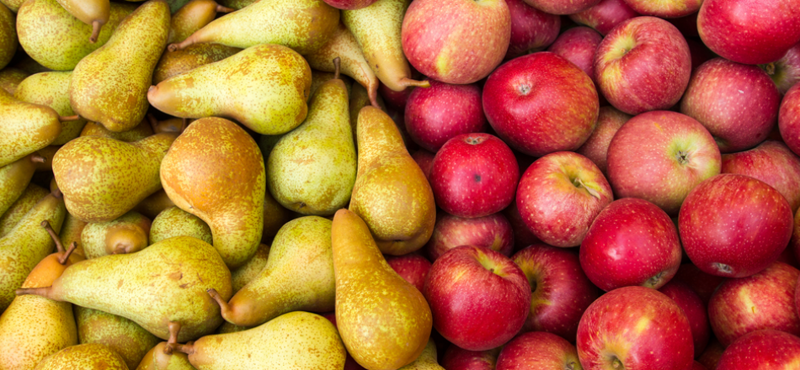 Global apple and pear stocks - Northern Hemisphere
WAPA, the World Apple and Pear Association, released today the first apple and pear stock figures of 2022. The figures show that in Europe apple stocks increased by 5.1% compared to 2021 to reach 4,308,683 T, while pear stocks decreased by 18.2% to 661,587 T. In the USA, apple stocks as of 1 January 2022 stood at 1,674,042 T (-2.7% compared to 2021), while pear stocks reached 190,192 T (24.8% above 2021). WAPA will continue to publish the monthly stock figures on its website and social media channels for the rest of the season.
WAPA, the World Apple and Pear Association, collects every month the stock figures for apples and pears from Europe and the United States.
WAPA can reveal that European apple stocks stood at 4,308,683 T as of 1 January 2022, which is 5.1% above the figure of 2021. This increase was mainly driven by Golden Delicious (up 19.5% from 2021), Jonagold (+15.8%), and Gala (+15.7%), which compensated for the decrease in several varieties, most notably Granny Smith (-12.5%) and Cripps Pink (-11%). On the other hand, pear stocks stood at 661,587 on 1 January 2022, 18.2% below the volume of 2021, mostly because of the large decrease in Italy.
In the USA, apple stocks in January stood at 1,674,042 T, down 2.7% compared to 2021. This is due to a decrease among the largest varieties, such as Fuji (-19.6%), Honeycrisp (-15.5%), Red Delicious (-12.5%), and Gala (-8.3%), and despite significant increases for Cosmic Crisp (+147%) and Pink Lady (+17.4%). Pears stocks in the USA stood at 190,192 T, which is 24.8% above last year.
WAPA will continue to release the stock levels for the rest of the season. The figures from the 1st of February 2022 will be made public on the WAPA website at the beginning of March.
The English Apple Man Comments
Large scale British Apple Growers with 'state of the art' storage tend to maximise the value of their crops be marketing the majority of their apples later in the season, aiming to run out shortly before the start of the new (next) season in late July.
Pears are a different commodity: UK pear production is small by comparison to Belgium and Holland and with a lighter crop we have 'pretty much' run out of Concorde and Comice. So The EAM has had to turn to Dutch Comice and they are not in the same class as the UK 'Ripe and Ready' Comice from UK producers we enjoy with cheese and fruit on a Sunday evening!
News from the NFU - Defra labour survey returns to running weekly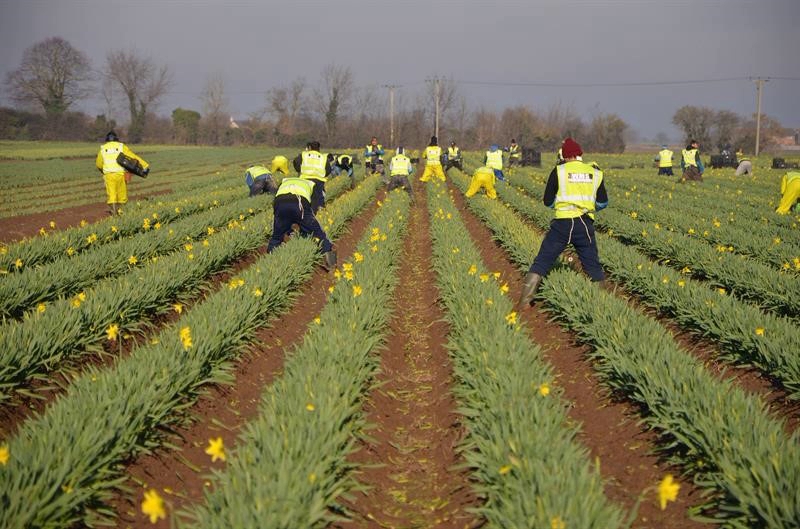 Defra still needs real-time data about staff absences and labour supply in key sectors of the UK economy. Find out how you can help.
Click on NFU / DEFRA

That is all for this week
Take care
The English Apple Man