Journal
15th Apr 2022 - The weather is warming up and blossom is bursting open!
As I write today, the weather is glorious and the blossom is opening fast!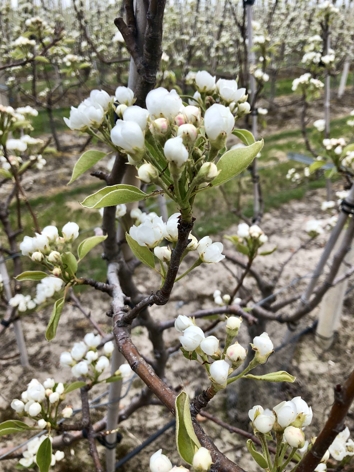 The image 'LEFT' of Conference Pear at the 'balloon stage' was released on Twitter by the National Fruit Show to remind us all the new season for British Apples and Pears is underway.
Different varieties have varying times of blossom, but over the next week or two all will burst forth in bloom!
Seasons are definitely earlier than 40-50 years ago based on full bloom for our traditional apples Cox & Bramley and Conference & Comice pears.
Over the last 50 years, the average blossom time has progressively come earlier and earlier. The blossom time varies from year to year, sometimes very early and sometimes not so early, but over time the average blossom time has advanced by circa 14 days.
Click on EAM Journal 22nd April 2011
In my garden the Red Windsor went from early pink bud last Friday (8th April) to balloon pink bud yesterday to open blossom today!
Below: James Grieve today at 'Balloon' stage of Pink Bud and right; Red Windsor yesterday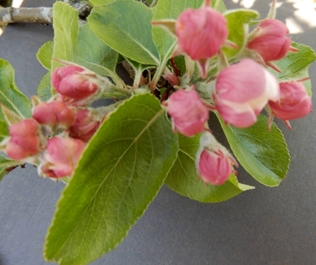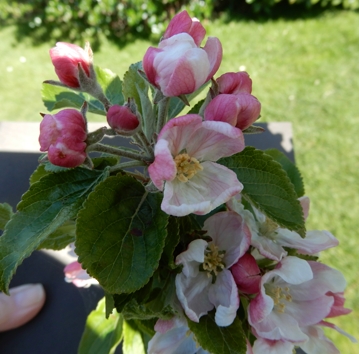 Below: left; Red Windsor Blossom today and right; close up of open bloom with 'pollen sacs open'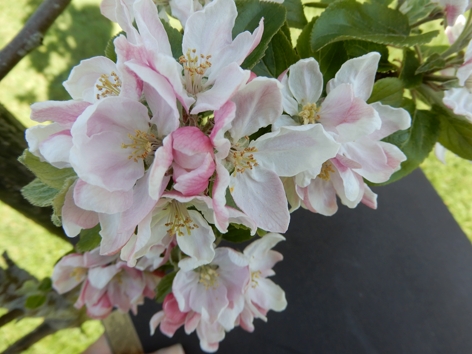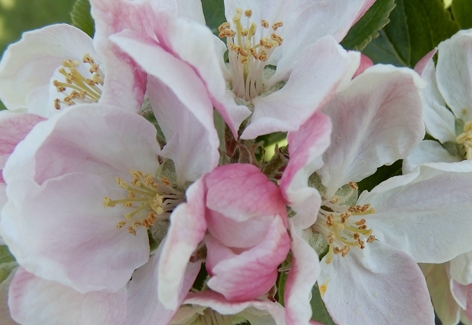 This Easter will be a beautiful display of early summer flowers. Daffodils are still abundant, Bluebells on display, Tulips magnificent and flowering cherry stunning!
Below: left; One of our flowering Cherry trees and right Red Tulips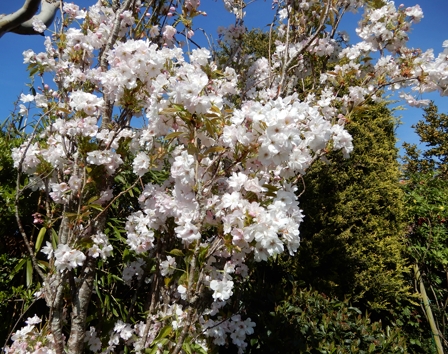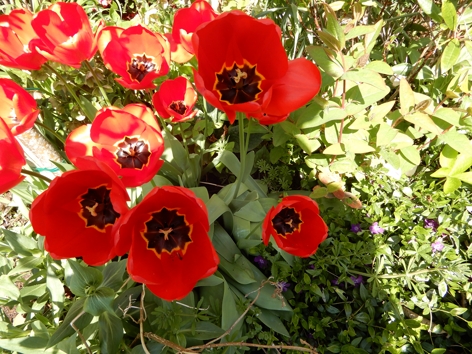 Below: left; a mix of Tulips and Hyacinth and right; Malus Scarlett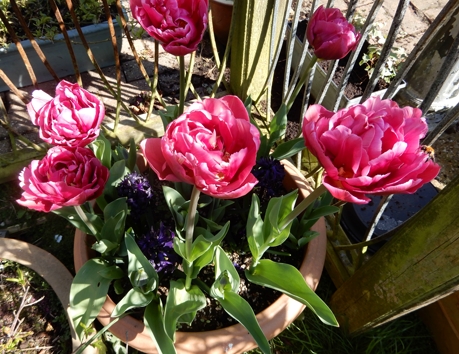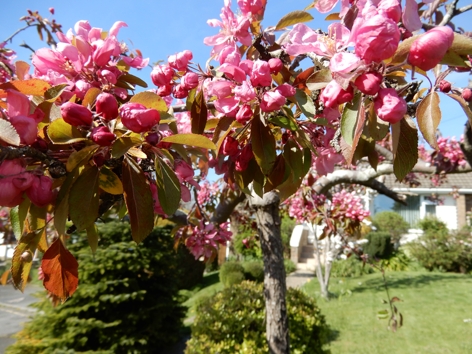 That is all for this week, the weather is too good to spend more time on my PC
Take care
The English Apple Man