Journal
20th May 2022 - BIFGA Technical Day
34th BIFGA TECHNICAL DAY VISITS TO FARMS IN THE WEST KENT AREA - WEDNESDAY 11TH MAY 2022
Our hosts for this event were:
FARM A Alex Charrington, Charringtons,
FARM B Richard Edmed, Flightshott Farm Orchards,
FARM C David and Veronica Knight, Pippins Farm,
The programme covered many subjects and was held at three BIFGA Member farms in West Kent.
PROGRAMME
10.30 Registration at Farm A: Cryals Farm
10.45 Prins Forklifts UK Ltd: A Forklift for the Orchard
11.00 UKCA Ltd: Store Monitoring
11.15 Bourne Engineering: Sprayer and Machinery Repairs - Expert at hand
11.30 Certis UK Crop Protection: Resetting Certis Pest and Control
11.45 Energy Renewals Ltd: Costs, Savings and Green Energy Management/Energy Renewals
12.00 Lunch at Cryals Farm:
12.30 Drive to Farm B: Flightshott Farm
12.45 BASF plc: Revysol: A new generation Triazole for Scab control - The same but different!
13.00 N P Seymour Ltd: Latest machinery
13.15 Yara UK Ltd: Outline of Trials 2021/2022
13.30 Storage Controlled Systems Ltd: Innovations in construction SCS have made
13.45 J R Breach: Cameo®, CabaretTM , Cheerfull GoldTM
14.00 Drive to Farm C: Pippins Farm
14.15 New Leaf Irrigation Ltd: Digital Age Reaches Irrigation
14.30 Lambert and Foster: Rural Policy update, what is available for fruit growers
14.45 Weatherbys Hamilton LLP: Hail - How to soften the blow
15.00 Engage Agro Europe Ltd: Plant Nutrition to assist Carbon Capture
15.30 ACT Publishing UK Ltd The Fruit Grower: Research update from NIAB/EMR
15.45 Close
BIFGA is most grateful to the above companies who have very generously sponsored this event
At Alex Charrington's Farm
Clive Richardson - Prins Forklifts Uk Ltd updates BIFGA members on improvements to systems offered.

Below: left; new electric hand truck with right; easily removable battery pack and charger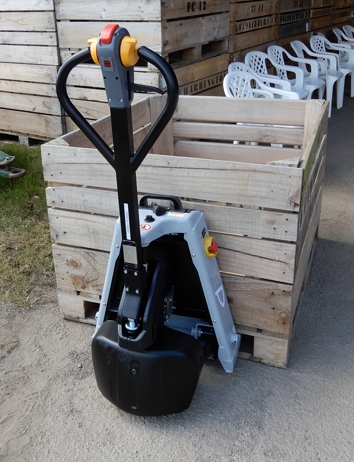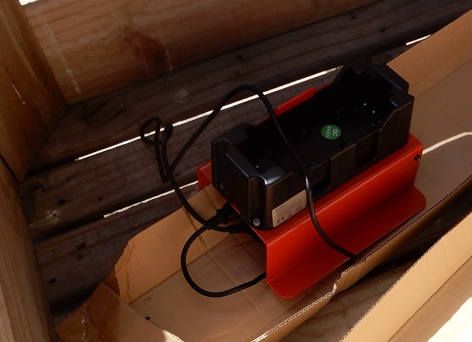 Below: one of Alex Charringtons Gala orchards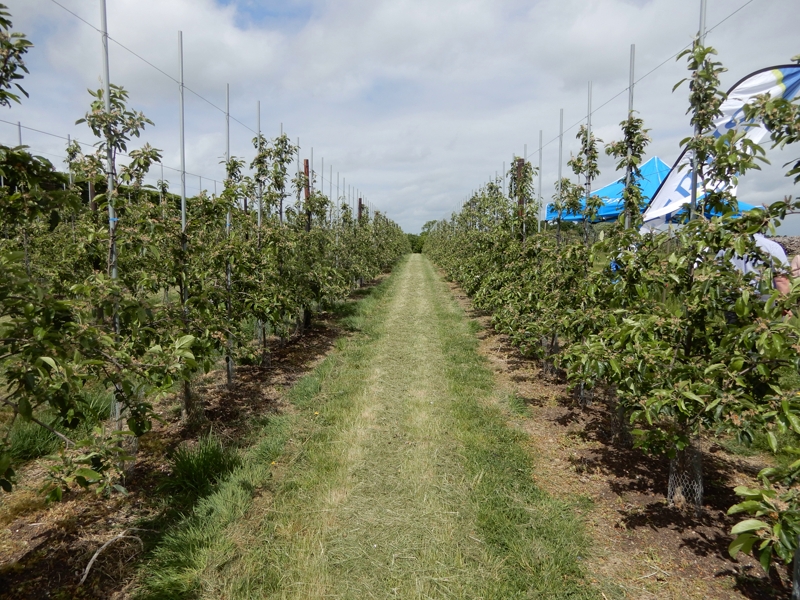 Below: left; Gala fruitlets rapidly growing and right; Jeremy Booth from CERTIS updates on new crop protection materials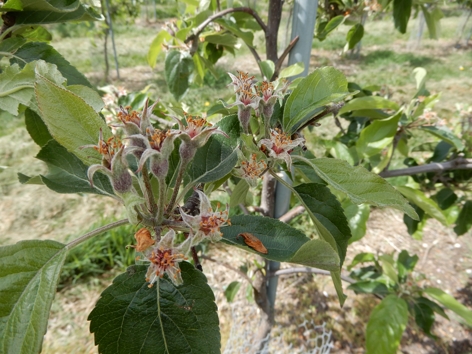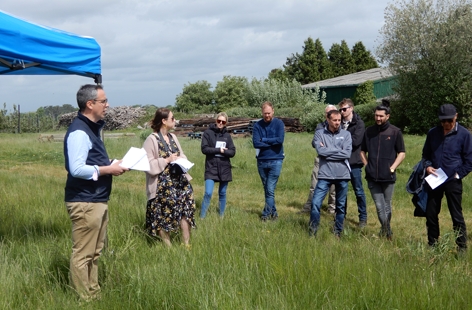 Below; right of picture Jonny Hatch MD UKCA Ltd and left Phil UKCA colleague review the many storage systems on offer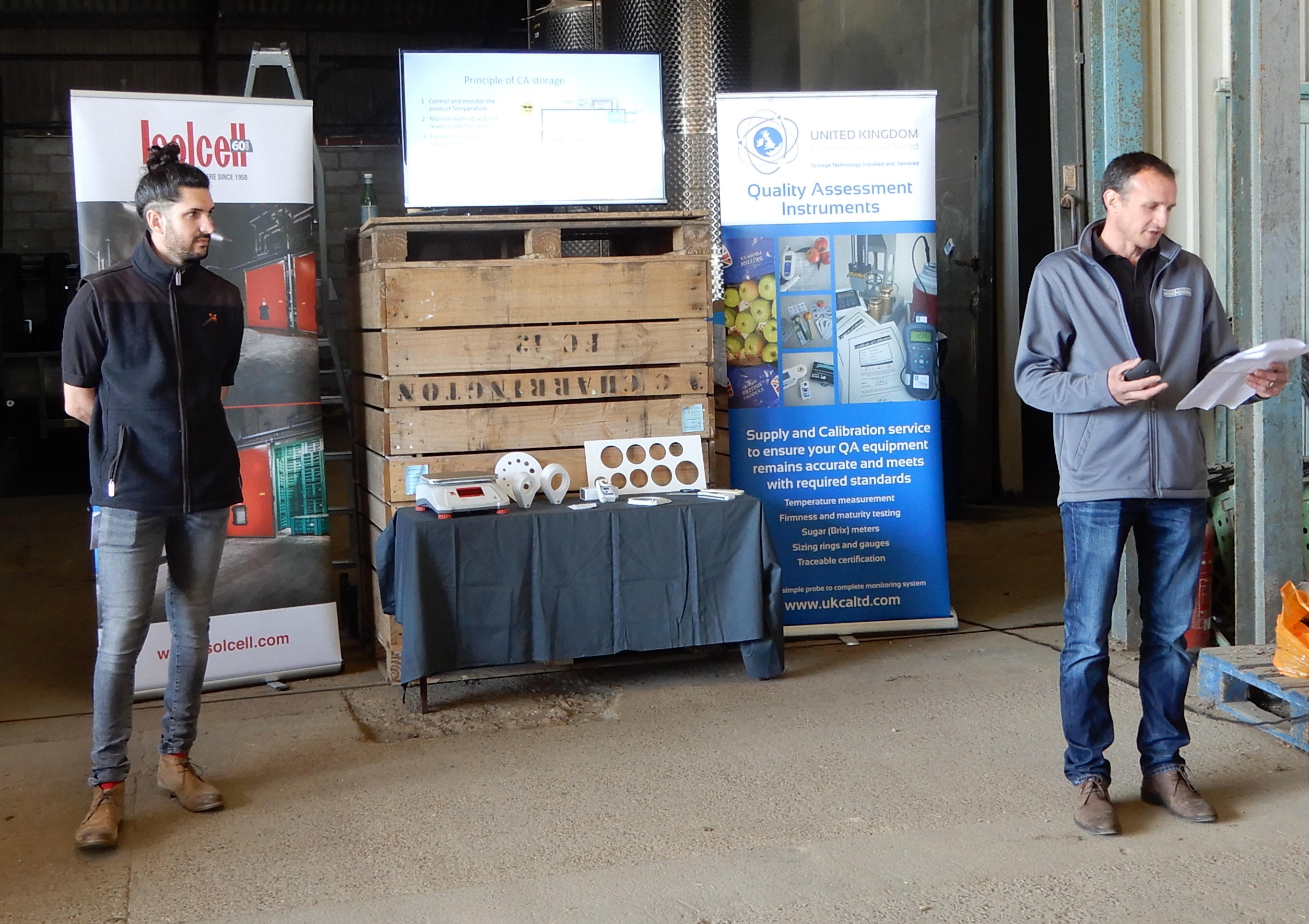 At Flightshott Farm
Below: left; Giv Gaskin - YARA and right; Jake Taylor - SCS update members on product improvements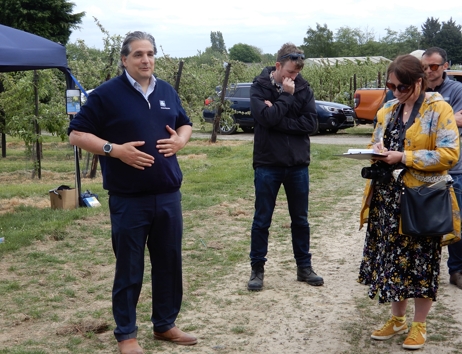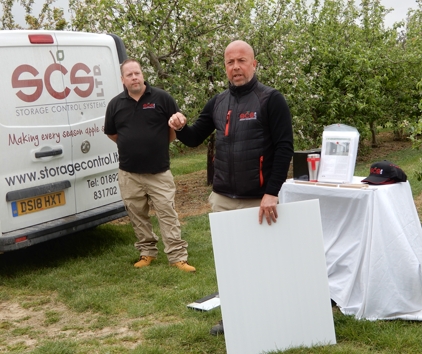 Below: Claire from NP Seymour reviews advantages of mechanical weeding and right; weeding machine head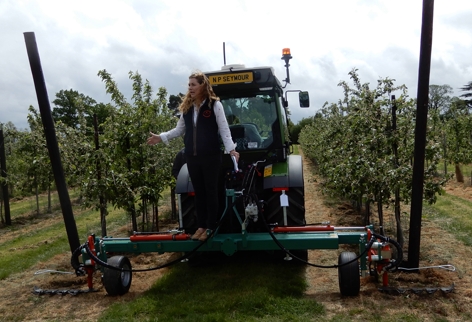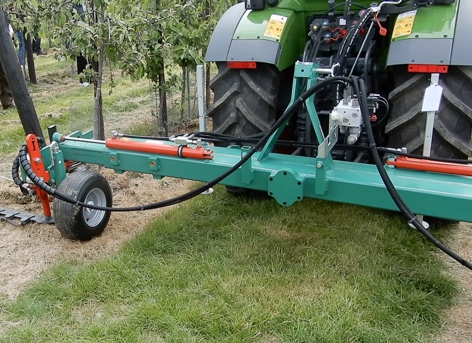 Below: left; weeds removed and right; Maria Tzortzi of BASF updates on a new Scab protection material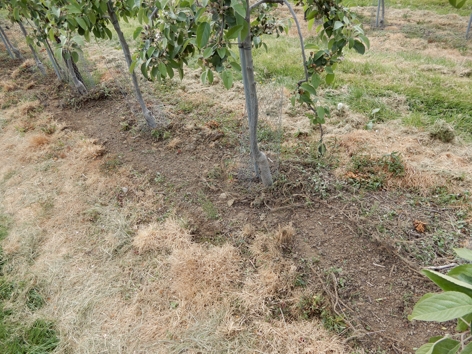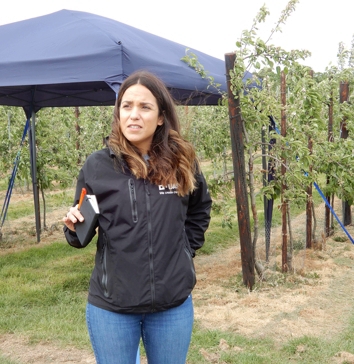 Below: Tractor mounted weeding machine in action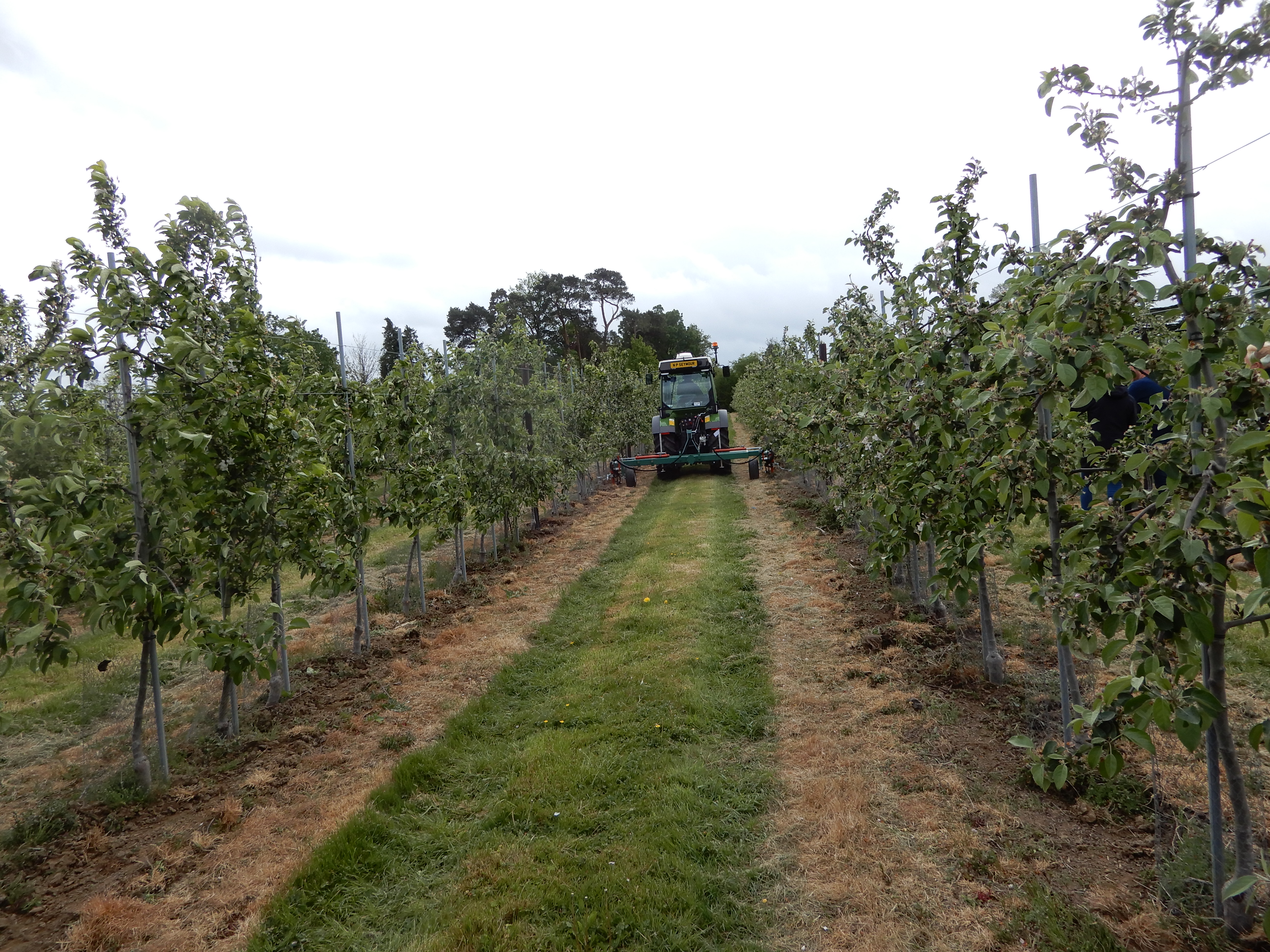 At Pippins Farm
Below: view across the orchards to Pippins Farm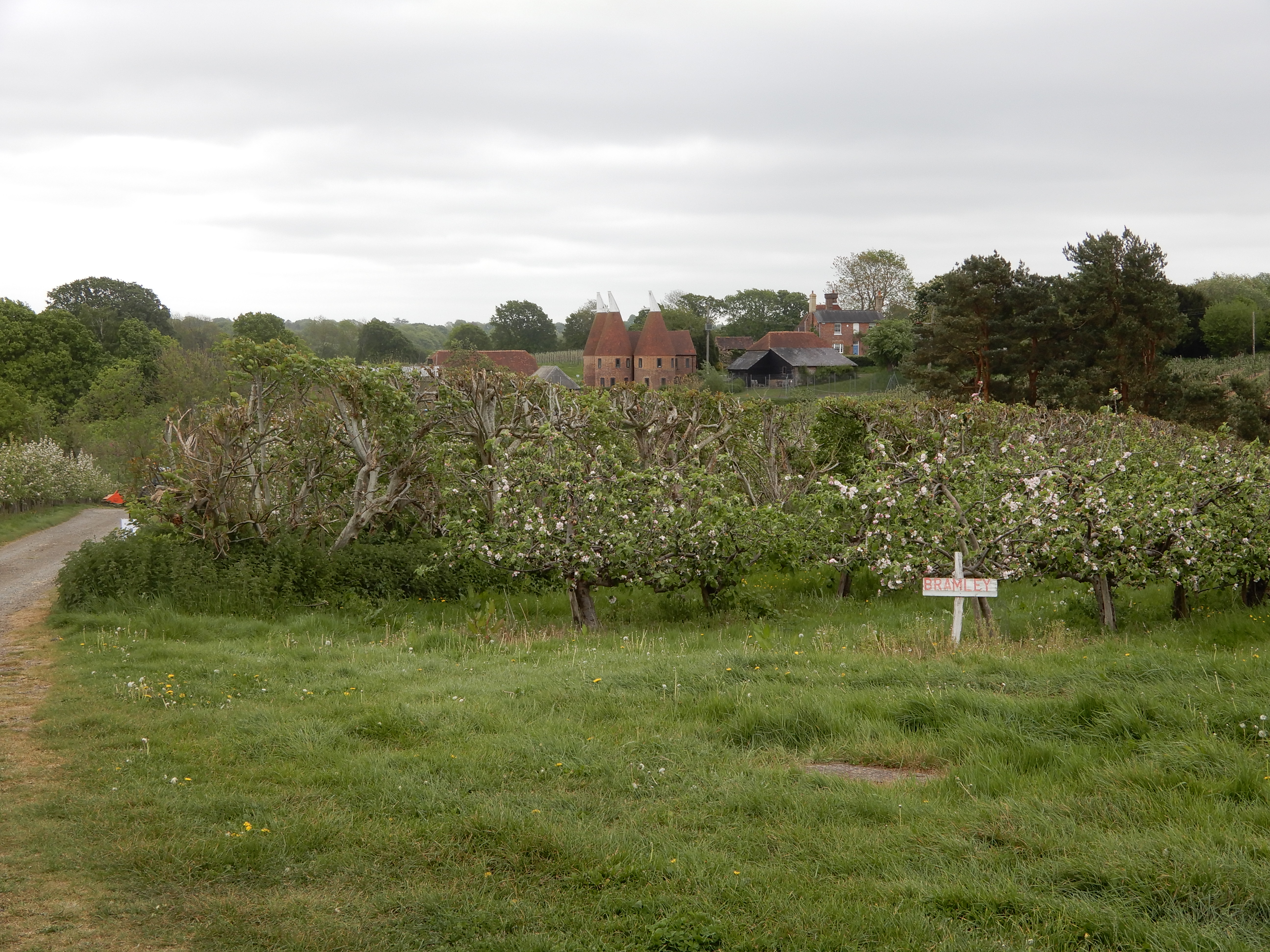 Below: 'right' Jonny McIrvine - Weatherbys Hamilton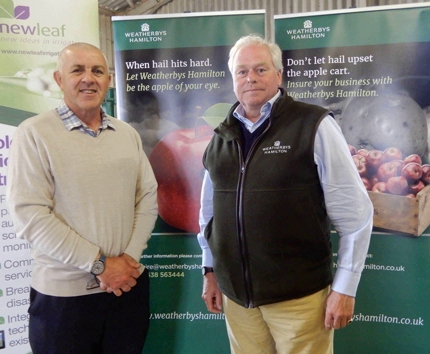 Jonny McIrvine - Weatherbys Hamilton a regular speaker at BIFGA events updated members on the change in hail insurance cover. Jonny has successfully provided cover for UK apple growers for some years, but due to Brexit complications, the Dutch Underwriters have withdrawn. However Weatherby Hamilton have managed to replace them with a UK based underwriter.
This is very good news as hail can be devastating (as the English Apple Man can testify having experienced it more than once including one year when 60% of my fruit was seriously damaged) the system today is much improved on what the EAM had 40 years ago!
The great benefit comes from Grower Groups taking at a policy covering all their farms, spreading the risk and reducing the premium for each farm. In a hail damaged season, this protects the individual grower, while ensuring a viable policy for Insurer and Insured!
Click on Weatherbys Hamilton for more information.
Below: Ryan Elske - New Leaf Irrigation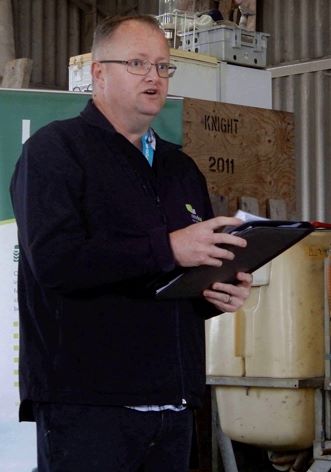 Irrigation is now a vital element of modern fruit growing and New Leaf are at the forefront of irrigation supply.
Ryan Elske; reviewed how the intelligent use of 'sensors' has changed the management of irrigation systems. The critical factor is supplying each tree with what it needs, without wasting water. The sensor enables this process by controlling the 'critical control points'
Micro irrigation beginnings
Mirco irrigation began in the orchard, first with micro sprinklers, but was soon superseded by drip irrigation.
New Leaf covers 90% of our country's top fruit with dripline, all designed around Netafim's Dripnet PC and Uniram product lines.
Click on: New Leaf Irrigation - Top Fruit
Below: Scott Raffle - NIAB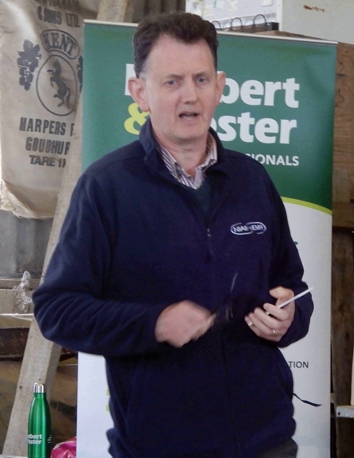 Scott updated BIFGA members on changes at NIAB at East Malling and the new £11.3 million glasshouse research centre which officially opened on 12th May. See English Apple Man Journal for 13th May
Looking ahead!
The English Apple Man features the next BIFGA event!
BIFGA SUMMER WALK - WEDNESDAY 8TH JUNE 2022
By kind permission of Peter and Gina Kedge of Victoria Farm, Golden Green, Tonbridge, Kent, BIFGA will once again be hosting a Summer Farm Walk, to be held on Wednesday 8th June 2022.
We will again be inviting Mark White, the Grocery Code Adjudicator and his team, together with representatives from all the major retailers, to join us as guests.
There may also be an opportunity for delegates to bring along a Classic Car for a mini "Meet" - this will be organised by our Vice Chairman, Colin Corfield.
That is all for this week
Take care
The English Apple Man