Journal
14th Oct 2022 - The English Apple Man visits Great Cheveney Farm
On Tuesday this week The English Apple Man visited Louise Day at her Great Cheveney Farm in Marden.
Sadly, Louise husband Richard lost a brave battle with Cancer in April 2021. Louise with the support of her daughter Claire who is part of the management team at Great Cheveney and her farm manager Oleg has continued to progress the modern fruit farm created by Richard.
My last visit was in 2019 to observe the Frumaco self-drive Harvester at work in a Gala orchard.
Louise and her manager Oleg drove me around the 130 hectare farm.
It is a few years since I visited Great Cheveney Farm and since then many of the older orchards have been grubbed and new one's planted.
The first visit was to a Gala One orchard in 2nd Leaf (2022) which cropped an amazing 42 tonnes per hectare. This is a staggering yield for trees only 18 months after planting. The trees were of the highest quality and no doubt contributed to the stunning crop.
Gala One orchard in 2nd Leaf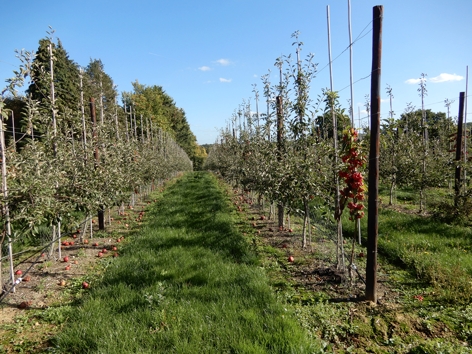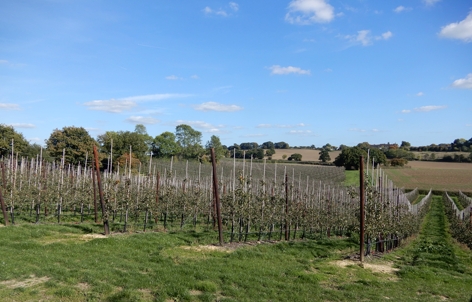 Below: left and right: Gala One in 2nd Leaf at harvest time.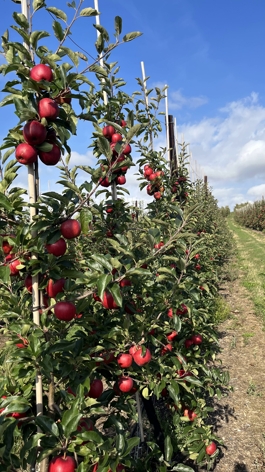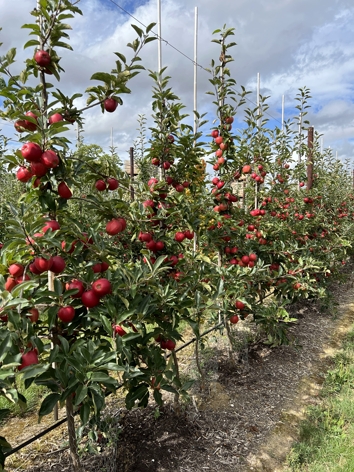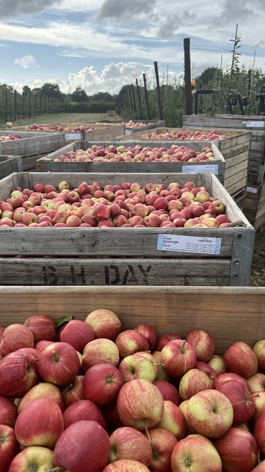 After touring the many orchards at Great Cheveney, we visited the harvest team picking the first Braeburn. Absolutely stunning yield and brilliant red colouration. The harvester was moving steadily up the rows, with Antonio in charge of the harvest operation
Below: left; Beautiful Braeburn and right; View from the side through the rows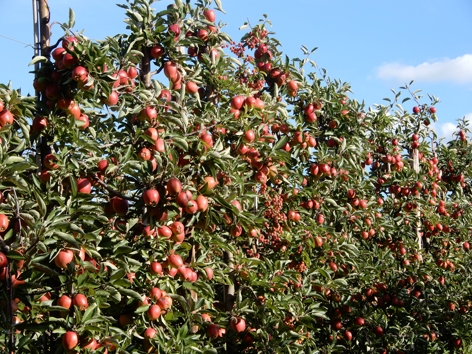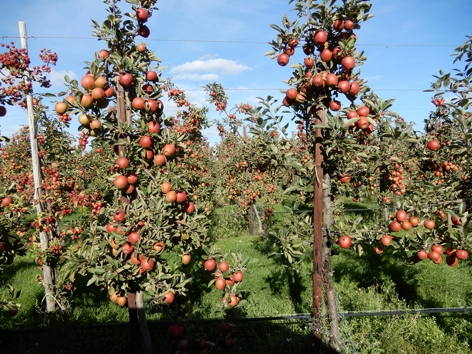 Below: left; Braebeurn row and right; the Frumaco Harvester approaching in the distance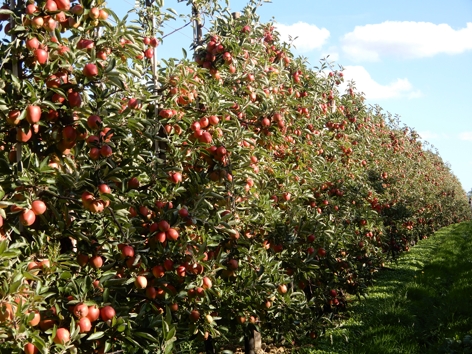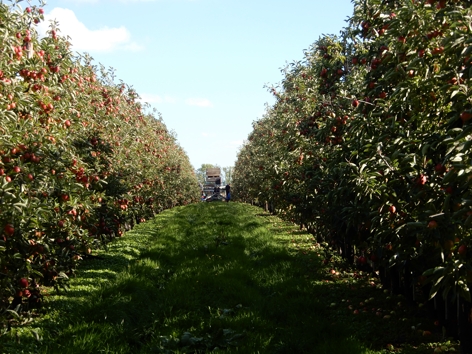 Below: left; the harvester approaches and right; a close up of the action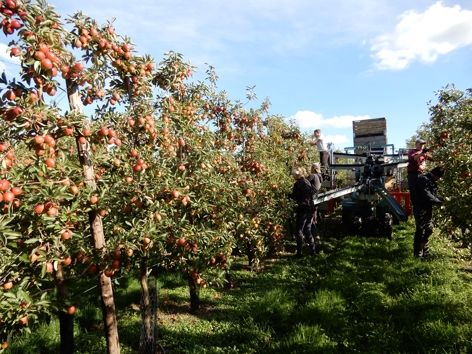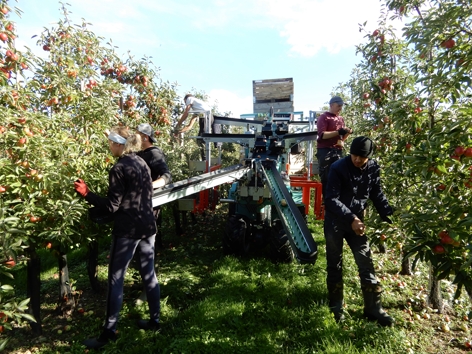 Below: left; the harvester at close quarters and right; busy pickers at work!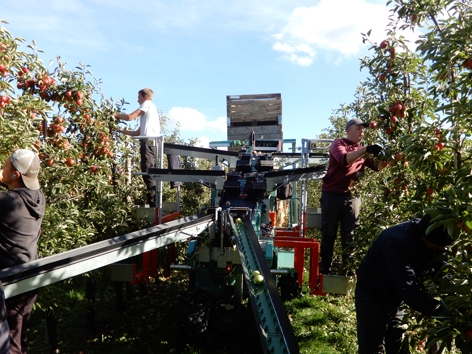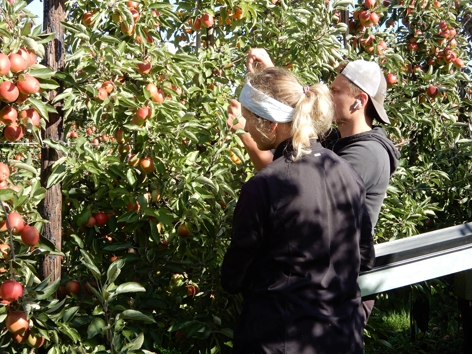 The English Apple Man visited Great Cheveney in 2019 and covered Gala harvesting with Frumaco Harvesters. See LINK to: October 2019 Frumaco Harvester
Below: L-R Oleg, Louise and Antonio
Below: Harvesting in the Himalayas - Message from my friend Vikram Singh Thakur, Caption - "Meanwhile, the deluge in India means that my friends are struggling to transport apples down the hills"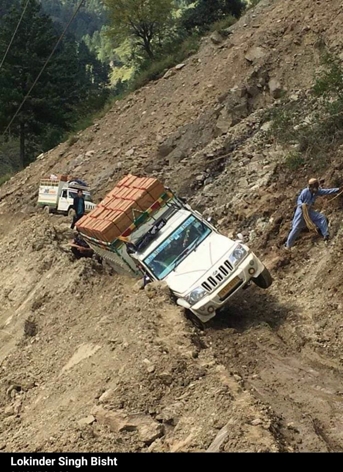 That is all for this week
Take care
The English Apple Man