Journal
9th Dec 2022 - updated
Gosh, it's only sixteen days until Christmas
In this week's Journal a friend and global expert on marketing, shares his views on the current fresh produce situation.
John Giles, Promar International writes for The English Apple Man Journal
"My many years of involvement with the Institute of Agricultural Management, the Chartered Institute of Marketing's food, drink and agricultural group and the City Food Lecture has also allowed me to improve my knowledge and experience of agri-food markets and broaden my network.
"I am a strong believer that all businesses should invest time and resources into understanding markets, supply chains and competitors and there are countless opportunities for agri-food businesses near to home and globally"
LOOKING BACK - LOOKING FORWARD TO 2023
John Giles, Promar International
It is common at this time of the year to look back and see what has happened and also start peering forward as to what might happen in the next 12 months. It certainly has been a year full of incident and to our mind, 2023 is going to be no less the case. We are in a situation where change has to be considered as "normal" and "no change" should be seen as "abnormal". 2022 might well be remembered for a number of things, not least being one of the hottest summers on record. We found that we are often not just set up in the UK to farm and produce fruit effectively at such high temperatures.
Uncertain times
We are currently facing a combination of global, regional and local challenges which impact, directly and indirectly UK and international farming and food: the strength of the US$; conflict in Ukraine; climate change; energy issues; the ongoing impact of Brexit, COVID and then our own UK economic/food policy, local food culture and industry capacity/capabilities.
This all makes for an unusually high degree of uncertainty in the agri food supply chain. In some cases, we could be feeling the effects of these for up to 5 - 10 years from now. These are not short term issues we are facing or dealing with. As a result, the "new normal" we are experiencing is probably here to stay for some time
Huge cost inflation
Fruit producers in the UK have also seen unprecedented levels of cost inflation across the board in areas such as fertilisers, packaging, other agri chemicals, seeds, transport, distribution and energy. This has all been well documented, not least by the recent report produced by Promar on behalf of the NFU. Leading growers have all commented that unless they are able to secure better prices from retail customers, they will be faced with one of several options: switching to other crops, such as wheat and OSR, cut production in order to control costs by as much, in some cases, by maybe 20% and in extreme cases, stop production altogether.
This appears not to be an idle threat, as production has already been cut in some cases.
Will UK fruit producers rip out trees as a result - that would be a huge decision to make, but it is likely that every variety produced, every field and every orchard and every SKU supplied to retail customers will be looked at more closely than ever before. If, ultimately no money can be made, then hard decisions eventually have to be taken.
Importing from the Continent to make up the balance has always been the answer to a crop shortfall in the UK in the past, but producers in France, Spain and Holland are all facing a similar situation. They are not automatically able to fill the gap. And this is not, it seems a short-term shortfall, but more a structural shift in terms of supply to the UK. Nor is it helped by any ongoing trade friction with the EU.
A Need for More Technology
What will 2023 bring? The overall situation will remain volatile and uncertain. Managing businesses wherever they are in the supply chain will remain a major challenge and finding, retaining and developing really good staff is going to be a key imperative in 2023 and beyond. The use of cloud based technology in the production, processing, packing, distribution and selling of fresh produce is going to be as important, if not more so, than ever. The use of so called "horti tech" products and services will continue to come to the fore. Achieving what many are now calling "affordable sustainability" plays very much to the drive towards further use of horti tech, be it in the R & D lab, in the field, the packhouse and/or at the point of sale. We ignore its further use at our own peril.
Supply Chains and Routes to Market
There is still a need for farmers to understand more about their own costs of production. In some cases, they need to get better training on how to deal with supermarket customers and be able to explain to them why cost increases are justified. Price for retailers is still key, but so is the availability of produce and the concept of provenance is probably more important to some types of consumers than others. Many growers have been geared up to supplying the leading retailers, but should also think about other opportunities, in areas such as foodservice, the wholesale sector and in some cases, direct selling to consumers.
Supply chain margins are (still too) thin and so the ability to withstand further shocks as we have experienced in the last few years (Brexit, COVID, the situation in the Ukraine etc.) in a way that sees business confidence still open to question. It is clear that farmers need better/fairer prices going forward. There has to be a better distribution of reward/remuneration through the chain.
Consumers will, ultimately, have to be prepared to pay more for food, but with the relatively poor appreciation of how food is produced and what it costs to do this by many, this is a major mindset challenge. It also impacts on food processors and retailers too.
At a Tipping Point ?
We have probably reached something of a tipping point on this with the supply chain shocks we have seen in the last few years. The UK and international supply chain are still often very 'transactional' and/or commercial in its nature, but is increasingly being required to consider issues around sustainability which test the ability and willingness to invest just not for profit, but also for resilience. We have, however, now got to a situation where it is seen that "change is normal" and "no change is abnormal".
If we hadn't already realised this, we had better get used to it and embrace the change and opportunity that this can bring. Adapting to change can never be done quick enough it seems but this change in the supply chain cannot be achieved by taking a "silo" based approach. It needs the full supply chain to work together on this, in order to build a more resilient future. It may well be led just as much by strong industry players as by what at times are seen as somewhat mixed and contradictory government policy and objectives.
======================================================================
John is a Divisional Director with Promar International, the consulting arm of Genus plc and has worked on produce assignments in the UK/EU, the US, Canada, Latin America, the Gulf, SE Asia, India, China, East and Southern Africa and the Oceania countries. He is also the current chair of the annual City Food & Drink Lecture.
In last week's English Apple Man Journal The English Apple Man attempted to explain the changes in the support payments to farmers and growers, and just on time another spanner is thrown in the works!
RURAL PAYMENT AGENCY STAFF TO STRIKE FROM 13 DECEMBER
Staff who work at the Rural Payment Agency's (RPA) will strike from 13 December, the Public and Commercial Services Union (PCS) has confirmed.
The PCS, which represents workers employed by government departments, is asking for a 10% pay increase, better job security and no slashes to redundancy terms.
Within the RPA, 91% of union members voted for strike action on a 73% turnout, well above the required legal threshold of 50%.
Union members in RPA's customer service are being asked to take strike action from 13 to 23 December 2022 and then again from 3 to 13 January 2023
Below: The Baroness Manningham-Buller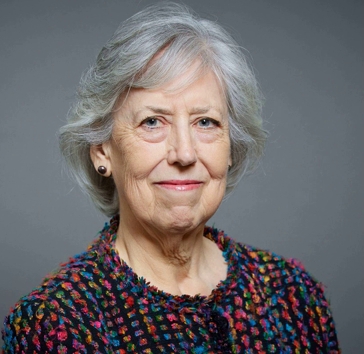 A former MI5 Director General has said that home grown, UK food production is 'integral' to the country's national security.
The Baroness Manningham-Buller made the comments during the annual NFU Henry Plumb Memorial Lecture, which took place on Monday (28 November).
She said this was particularly true during the current time of international crisis, with conflicts such as the war in Ukraine putting pressure on energy security and global food supply.
The Baroness called on the government to be "consistent in planning for our food supply as it is a part of the UK's national infrastructure".
Speaking at the event, she said: "I believe that food is part of our critical national security, including the essential workers that grow it and harvest it, the farmers that produce our crops, meat, vegetables, fruit and even wine."
The former MI5 chief warned that farmers across the UK were under "immense pressure" due to high fertiliser prices, soaring energy costs, shortages of farm workers and apprehension about trade deals.
"Unless we pay serious and thorough attention to our food security, we risk being increasingly subject to global shocks," the Baroness added.
"We need to acknowledge that we should produce as much of our own food as possible and to be able to export what we can, both for growth in the UK economy and to help feed the world."
The event was the fifth Henry Plumb Lecture and was called the Henry Plumb Memorial Lecture this year following the death of Lord Plumb, who was was NFU President from 1970 to 1978, in April 2022.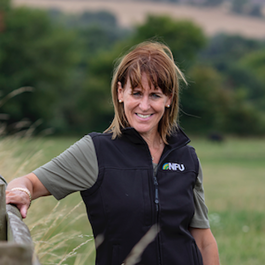 NFU President Minette Batters welcomed the comments by the Baroness: "I was pleased to hear what the NFU has been highlighting for a number of years; that we must take British food security more seriously.
"We need our government to honour the commitments made by Prime Minister Rishi Sunak to set a target for our nation's food security, with a statutory duty to report on domestic food levels."

That is all for this week
Take care
The English Apple Man