Journal
20th Jan 2023 - Bits and Pieces
In this week's English Apple Man Journal we will look at a few interesting 'bits & pieces'
NEW CEO APPOINTED FOR THE NATIONAL FRUIT SHOW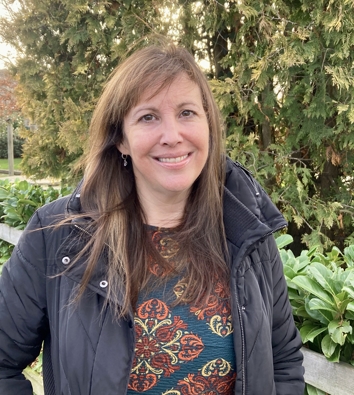 The Marden Fruit Show Society (MFSS) has appointed Sally Flanagan, a long-standing committee member and former Executive Director of The East Malling Trust as its new Chief Executive Officer. Sally takes over the reins from Sarah Calcutt, who has stepped down as the Executive Chair and now becomes the Honorary Chair.
Sally, who has been involved as a committee member for a number of years, takes over all day-to-day responsibilities of running the MFSS which includes the annual National Fruit Show, education programme for the industry and schools and competitions for growers and producers throughout the year.
Sally Flanagan comments: "It's an absolute honour to be appointed CEO. The work of the MFSS is essential in promoting access to knowledge and best practice relating to agriculture and horticulture here in the UK as well as information and best practice for the storage, packaging and marketing of fruit.
We also have a team who provide a successful and growing outreach programme of science, nutrition and careers education to schools and with additional sponsorship funding, we can expand this across the UK.
This year is also the 90th year of The National Fruit Show and following the success of the 2022 show, opened by HRH The Countess of Wessex, we are looking to build on that success with an exciting event to showcase the talents of British Fruit growers, the best of British fruit and the wider industry, along with access to the latest technology that innovates and supports it."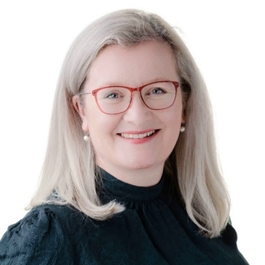 Sarah Calcutt, Honorary Chair of the National Fruit Show comments. "After two years as the Executive Chair and due to my broader work commitments, I'm delighted to hand the baton over to Sally and I'm looking forward to working with her the team to continue to support the work of MFSS.
We have worked hard over the last 14 years to build the society to the point where we could recruit its first CEO. I could not be happier that we could secure someone of Sally's calibre and experience, the show and the broader work of the society could not be in better hands."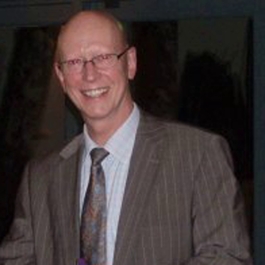 Andrew Tinsley, Chair of the Trustees at the MFSS comments: "I would like to thank Sarah for her terrific contribution over the last 16 years, and we are grateful to have her ongoing support as she reverts to the role her predecessors took.
We are very pleased Sally has accepted the challenge to take on the role of CEO. As we look ahead to the future and developing our support for fruit growers and the wider industry in our 90th year, the MFSS seeks to work with and bring together more growers, the wider industry, schools and colleges to help identify and find solutions to some of the challenges they face.
Whether that is from the latest scientific research and thinking on all aspects of growing fruit in our ever-changing climate, using the latest technology to better manage production, storage and sales of fruit to helping to provide the workforce of the future."
The 90th National Fruit Show will take place on Wednesday 1st and Thursday 2nd November 2023 at the Kent County Showground, Detling, further information can be found at www.nationalfruitshow.org.uk
Italian orchards growing into the multiverse!
The English Apple Man recounts elements of a fascinating article in The Good Fruit Grower written by Ross Courtney who is an associate editor for Good Fruit Grower, relating to the International Fruit Tree Association visit to Italy.
IFTA Italy tour-goers gawk at multileader planar systems.
For a week in November, the International Fruit Tree Association, or IFTA, visited growers, researchers and breeders in Italy, one of Europe's most productive and modern fruit-producing regions.
Ripe Cripps Pink apples await harvest in November on these multileader trees at the Mazzoni Farm in Ferrara, Italy, where International Fruit Tree Association members toured. Italian researchers and progressive commercial growers are banking on such cordon-style, two-dimensional canopies to produce more consistent quality and usher their apple industry toward automation.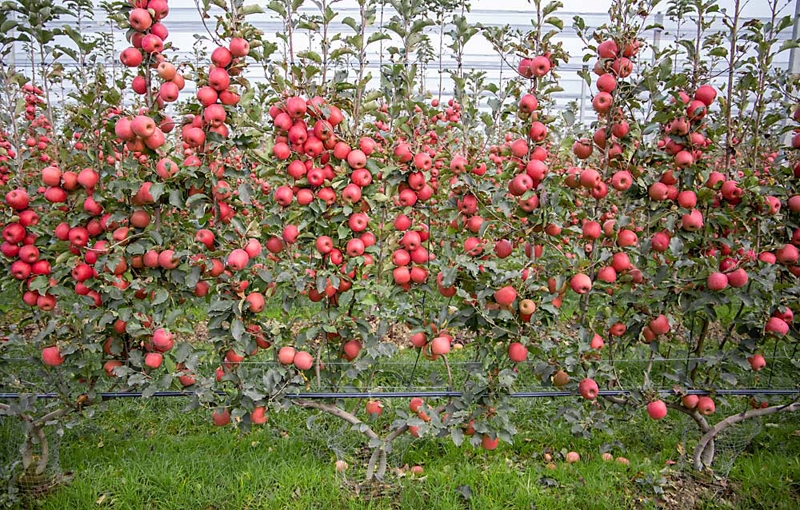 The final block of the Mazzoni Farm sent a noticeable stir through the crowd. A razor-thin canopy of big, bright, easy-to-reach Cripps Pink apples awaited harvest on vertical leaders shooting up from horizontal cordons.
"Mind-blowing," Virginia Tech horticulturist Sherif Sherif called it.
The third-leaf block in rural Ferrara was the most extreme example of multileader training displayed during the International Fruit Tree Association's tour through the growing regions of Northern Italy. Farm manager Michele Gerin expected about 50 bins per acre from the block, with 90 percent of those apples making premium grade.
But Mazzoni, a diversified agricultural production company in the Po Valley about 30 miles north of Bologna, wasn't the only place to showcase multileader trees. At every stop, tour-goers gawked at narrow canopies trained with nearly horizontal cordons and upright fruiting wood.
Click to read Good Fruit Grower to read Ross Courteny's full account.
------------------------------------------------------------------------------------------------------------------------------------------------------
For those who don't know, The English Apple Man is a football fan! In fact a Arsenal Fan. This season (to date) I am pleased to publicise that fact!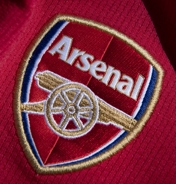 After our splendid victory over Tottenham Hotspur last Sunday, I was fascinated to read an account of the history of Spurs ground sited on what was part of The Lea Valley and did you know that Lea Valley Glasshouse Growers used to grow Flowers on the site that is now Tottenham Hotspur's Football ground, and this is why they are nicknamed the Lillywhites.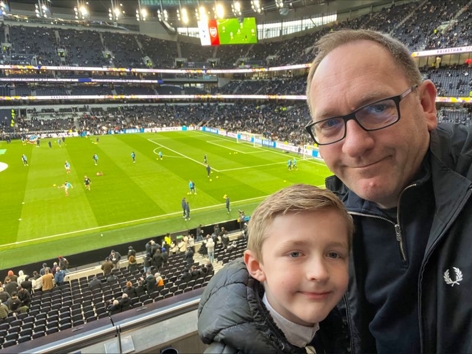 Lee Stiles I was lucky enough to watch the Arsenal v Spurs game at the Tottenham stadium recently and it reminded me of an article that I contributed to over 10 years ago about Lea Valley Growers in London.
Lee, who lives in Brentwood, was born in the Lea Valley and grew up in Buckhurst Hill. His father had a business buying plants from nurseries to sell to shops in London. Many members of his family were involved in the horticultural industry. A couple of his relatives had quite a scare during World War Two.
"My nan and great aunt were working in the tomato glasshouse during the war and there was this explosion and they were blown right out of glasshouse," says Lee. "Fortunately they had no injuries."
You can read about it below.
The turf at White Hart Lane is famous as Spurs' stomping ground but during the last century, the area was also notable for its manufacturer of flowerpots and glasshouses. Similarly, West Ham United Football Club stands on the site of a school where disadvantaged boys once received agricultural training. All these services and businesses grew up to cater for the burgeoning Lea Valley horticultural industry.
Formed in 1911, with the goal of representing growers on a political lobbying front, the association has survived bombing raids, extreme weather conditions, fuel shortages, not to mention recessions and infestation.
During World War One, Zeppelin attacks covered six and a half acres, damaging glasshouses in Cheshunt. Overseas competition and tariff wars took their toll, and in the 1970s storms, 350-400 acres were wiped out.
Undeterred, these pioneering market gardeners have carried on. They have helped feed the nation in wartime, founded the first glasshouse research station in the UK and embraced technological changes such as hydroponics and bio gas.
Today they continue to fight their corner for homegrown, environmentally-friendly produce.
For the book, Jim called on the assistance of the group's chairman Gary Taylor and secretary Lee Stiles, who passed on carloads of minute books and newsletters.
"During its heyday there were 1,000 acres of glass," says Lee. "It was the biggest area of glasshouses in the world at the time but then there was compulsory purchase post war and now we've got 150 acres, though there's far more output now than was ever produced."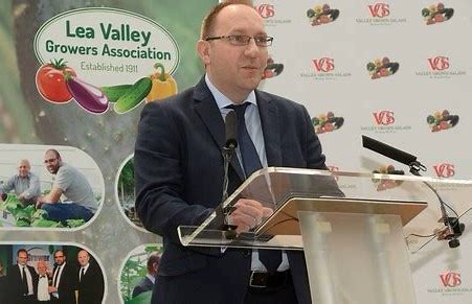 Lee became secretary of the association in 2008 having previously worked in Bishops Stortford as the National Farmers' Union Group secretary in West Essex.
"Growing exclusively under glass is very different. A lot more can go wrong with a nursery. Luckily, hardly any are sprayed any more, as the pests can be controlled biologically but what's really needed is light."
Full of interesting information, such as the fact that the bestselling plant food Maxicrop was invented by Reginald Frank Milton of West Ham, the book hopes to raise awareness of this resilient group.
"Our aim is to protect all growers in the Lea Valley," adds Lee.
"We produce 80 million cucumbers a year and other crops are coming through such as sweet peppers, salads, vine tomatoes and aubergines."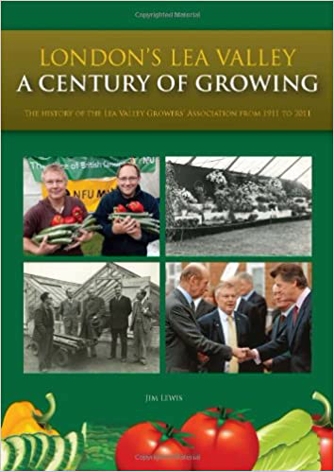 London's Lea Valley - A Century of Growing is published by Libri Publishing, price £25, www.libripublishing.co.uk

That is all for this week
Take care
The English Apple Man