Journal
10th Feb 2023 - AgriLeader Forum and Environmental Land Management.
The English Apple Man looks at opportunities and issues facing our farmers
Under the Agriculture and Horticulture Development Board (AHDB) farmers contribute via a levy which in practice allows matched funding by Government towards research projects beneficial to the future of farming.
The Agriculture and Horticulture Development Board (AHDB) is a statutory levy board, funded by farmers, growers and others in the supply chain to help the industry succeed in a rapidly changing world. We want to create a world-class food and farming industry, inspired by and competing with the best
Click to view AHDB
Agrileader Forum
Held in Stratford Upon Avon, the AgriLeader Forum has a number of key aims. The AHDB believe that for UK agricultural to maintain sustained excellent and keep progressing, farmers and growers need to be supported, stimulated and challenged.
The AgriLeader Forum provides an opportunity for this to happen. Like-minded farmers and growers meet, exchange ideas and learn from experts and peers facing similar challenges.
AgriLeader is an expansion of our highly successful DairyLeader programme, which has now been rolled out across all the sectors that AHDB covers. It is designed to inspire and challenge your thinking on business-related topics.
The AgriLeader programme provides a platform where like-minded farmers and growers can meet, exchange ideas and learn from consultants. The programme focuses on leadership, growth and resilience across three key areas:
Leading yourself - developing a growth mindset and becoming more resilient
Leading your people - inspiring your team to have a shared vision and purpose
Leading your business - creating opportunities and questioning assumptions
At the AgriLeader Forum, we challenged delegates to reflect on their business and leadership styles. They heard examples of leadership and management from other industries as well as tips and techniques to apply when they got home.
The English Apple Man Comments
While forums of this type enable members of the farming community to network and gain valuable knowledge of opportunities, just as forums at The National Fruit Show deliver the same benefits ( The NFS is very much the EAM's area of expertise rather than Agriculture) my concern is that the real benefit comes from Government taking notice of the requirements of all farming sectors by ENSURING a 'level playing field'
The same issue (Government really listening) and acting on what is needed to ensure growers and farmers have a sustainable future!
My observation is current plans for the countryside, while laudable, may/will not deliver a sustainable growing and farming industry delivering food of the high standards the British consumer has enjoyed in the past.
The Environment
Defra has announced further details on the roll-out of its ELMs (Environmental Land Management scheme) programme, including an expansion of the SFI (Sustainable Farming Incentive), which NFU Vice President David Exwood has described as a "broader and more flexible offer".
Following on from the Farming Minister, Mark Spencer's, announcement at the Oxford Farming conference that there would be changes to the ELMs roll-out, Defra has now given further clarity on the full range of actions farmers will be able to claim funding for through the SFI (Sustainable Farming Incentive) and CS (Countryside Stewardship) schemes and what the payment rates will be.
"It's encouraging that Defra has provided us with more detail on the future of the ELM programme and brought forward a broader, more flexible offer for the SFI", said NFU Vice President David Exwood.
What are the new changes?
Under the SFI, farmers will be able to receive payment for actions on: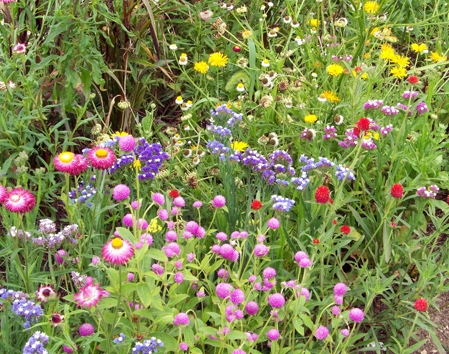 hedgerows
grassland
arable
horticultural land
pest management
nutrient management
These are in addition to the three existing standards introduced in 2022.
Further detail has also be given on improvements to the Countryside Stewardship scheme, with 30 additional options announced for agreements starting in 2024.
NFU Vice President David Exwood
"British farmers are committed to delivering net zero agriculture by 2040, and the NFU remains committed to working with Defra to improve its ELM offer."
A second round of the Landscape Recovery scheme will also open in the Spring calling for bids delivering on net zero, protected sites and habitat creation.
The English Apple Man Comments: I sometimes wonder if it's "Wild Flowers or Food"
------------------------------------------------------------------------------------------------------------------------------------------------------
The New Zealand Apple industry is expecting a solid 2023 export crop characterised by good quality and size.
According to forecasts from peak industry body New Zealand Apples & Pears Incorporated (NZAPI) on the eve of the harvest, further growth in the production of trademarked varieties is also expected.
"We are estimating export volumes to be similar to last year's, at an estimated 20.4m TCEs," said," said NAZPI chief executive Terry Meikle.
"We are seeing a reduction in the volumes of European Union-bound traditional varieties such as Braeburn - which is expected to be down by 15 per cent - as well as Pink Lady and Jazz. Some near market varieties like Fuji, NZ Queen and NZ Rose are also going to be down in volume.
"However - and this bodes well for the industry's future - we are seeing continued growth in trademarked varieties such as Rockit, Envy and Dazzle."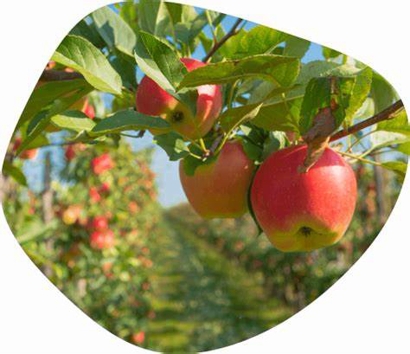 Meikle said the industry would continue its focus on the quality that had helped to establish New Zealand's reputation as a top apple supplier.
"While we still have challenges just like every other country in the world, the New Zealand apple industry has a lot of advantages, thanks to decades of investment and exceptionally committed and passionate growers," said Meikle.
"Importantly, consumers enjoy the taste experience of New Zealand apples. This is something we are immensely proud of and are intent on delivering on, in line with the reputation we have built up over many years."

That is all for this week
Take care
The English Apple Man