Journal
3rd Mar 2023 - Empty shelves & empty orchards
The current media hot topic is "Empty shelves" in UK Supermarkets!
Lack of tomatoes etc. is just the tip of the iceburg, as the future of apple growing in this country is in serious debate
HEADLINE
By Yvette Austin & Flaminia Luck - BBC South East Environment Correspondent
Kent apple farmers forced to dig up orchards over financial losses
Orchards are being dug up across the Garden of England as growing the fruit is no longer financially viable
Fruit grower Richard Budd, from Marden, has removed 50 acres (20 hectares) of apple trees from his land.
He said the UK's food security was "increasingly under threat" as orchards disappear and future buyers will need foreign importers.
The industry is on a "knife edge", according to British Apples & Pears Limited (BAPL).
Apples are being left to rot in the fields while issues with shortages, which could last until May, affect supermarkets in the UK.
Input prices - which include picking, energy, haulage and packaging - have risen 23%, while the amount supermarkets pay growers for their produce has increased 0.8% year-on-year, BAPL said.
Below: Grubbing orchards has risen considerably this winter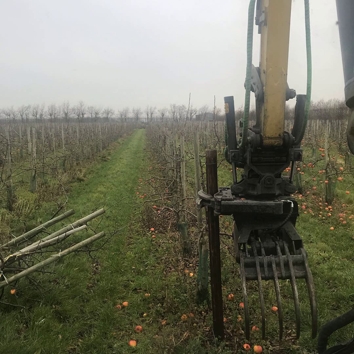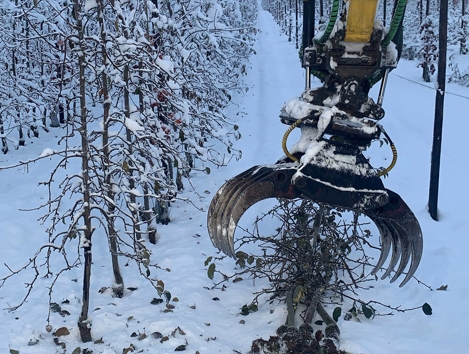 Reuben Collingwood, from Benenden, is a fourth generation farmer who said his fruit-growing business was facing huge financial losses.
He described the situation as "pretty catastrophic".
"We use a lot electricity for our cold storage to be able to provide food throughout the winter," he explained.
"That's gone up 300% on last year, labour's gone up 15% and it's due to go up again in April."
Click on: Grubbed Orchard
On Monday, The English Apple Man visited Richard Budd and his father David at their home farm in Hawkhurst. David and I have been friends for circa 50 years, he farmed on one side of Hawkhurst and I on the other. I sold my farm in 1991 to John Collingwood and now their sons Richard Budd and Reuben Collingwood manage their respective farming businesses.
Quote from BBC article: "Fruit grower Richard Budd said farmers have a clear choice whether to stay and make a loss or pursue other avenues. Without change, growers envisage a future of imported apples and pears, and increasing food shortages.
Mr Budd said: "When that fruit's gone, it won't come back. So we'll have to source it from either abroad or we will see empty supermarket shelves."
Below: left Grubbing apple trees is a brutal business and right. an overview of a grubbed orchard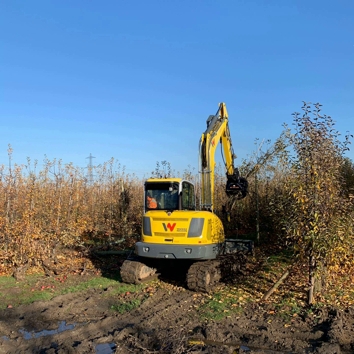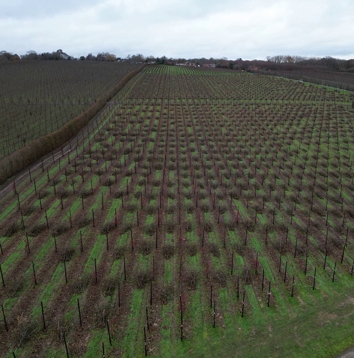 On Monday,
Below: Richard Budd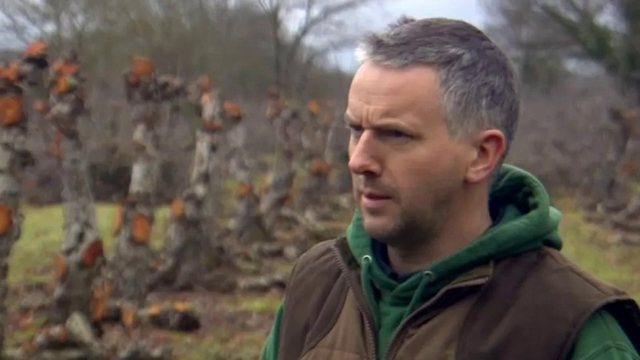 Over a welcome cup of tea with Richard and David, we discussed the current situation in depth. Richard has been strategically prudent in expanding the cereal side of the family business over the last decade, now growing 3,500 acres of Wheat and Barley. The strength of this is cereals are a commodity influenced by global demand.
But, as Richard emphasised; "I like growing apples and do not want to discard growing apples on our farm, which goes back to when my father David took over the business from his father circa 50 years ago. But to grow efficiently, we not only need to farm profitably, but with sufficient margin to be able to re-invest in new orchards".
"Once re-investment in new orchards is stalled, it is not long before it becomes hard, even impossible to afford 'catch up".
The squeeze on the price paid by Supermarkets has been going on for many years, and now with the cost up by 23% in one year and a potential deficit of 40% by next spring, we face "the perfect storm"
Richard continues: "If, instead of maintaining a policy keeping prices back to the grower under tight control, Supermarkets, had added 1-2p per kilo annually, the grower would have a better chance of coping with unexpected prices of inputs".
The English Apple Man, in conversation with Reuben Collingwood on Thursday, he said on top of all the cost/price anomalies the many Protocols growers must adhere to are demanding and very costly, and although these protocols contain the legal requirements for food safety and production, they all have points of differences above and beyond the legal requirements, this increases the mountains of paperwork needed to pass the audits".
BAPL carried out a Sustainability & Biodiversity Report underpinning the compliance of British growers to the high standards of our apple and pear industry.
British Apples and Pears Sustainability and Biodiversity
The English Apple Man Comments
"While Richard has an alternative income stream, Reuben who grows around 400 acres (166 hectares) of apples and pears on seven farms across Kent & Sussex, stored and packed on his own farm, is totally dependent on the viability of fruit growing"
The English Apple Man spotted this excellent overview of the 'state of the industry' on LINKEDIN
A statement from Annabel on the pressures farmers are facing and the resultant food shortages.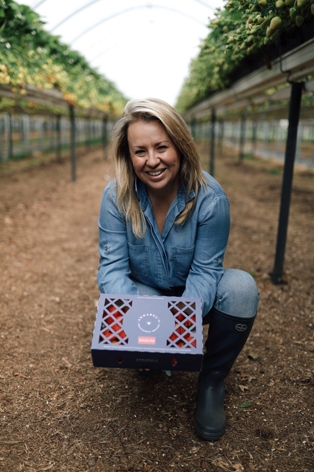 Truth be told, it was always going to happen! You don't get to cripple farmers by screwing the price into the floor for the last 10yrs and expect them to carry on producing endless supplies of fruit and veg!
When the discounters arrived on the scene there was a snobbery not to be seen in them. Then over time, they became fashionable. You were savvy if you shopped there. They have now become mainstream across the country. But their arrival and success has driven price wars, market share battles and constant pressure on supermarket buyers to deliver lower prices across the retail industry even in times when inflation is soaring and energy costs are sky high.
This is at the mercy of the farmers. Farmers are price takers, the retailers are price makers. We are at their mercy and they know it.
Farmers are the ones that have had their margins cut. Some have had a lifetimes business taken away from them, stripped of everything they know, how to earn a living, how to provide for their families, their heritage and legacy. All of this has disappeared in a blink of an eye because the retailer they had supplied for the past 30 years closed the door on them.
And all by a university graduate, eager to shine in their newfound career with a calculator and a fancy spreadsheet. No thought for the bigger picture of sustainable supply, supplier loyalty and quality of goods. Nor for the impact they are having on those who own and work within that business. Nor do they care, and their superiors most certainly do not. If they don't deliver to the powers that be, then they lose their job too!
This has left us in the situation we now find ourselves in. Limited food supply because we are heavily reliant on imports. Farmers choosing to cover land in solar panels for a guaranteed return that's steady and consistent, ensuring they have some security. The next generations walking away and choosing other careers because the industry with the long hours and low pay is so unattractive.
The retailers are killing our industry and the government is allowing it. They won't intervene, and they won't provide subsidies for horticulture to enable food to be affordable for the consumer, so what are we to do?
As an industry we struggle to be heard, our platform is very small, our industry is not deemed "fashionable" but as COVID times taught us, without food we have nothing!
Now is the time to stand up and be counted otherwise in the next ten years, the country's food supply will be at the hands of the rest of the world, as very little food will be produced in the UK as it will become unaffordable.
Help us save the UK food, farming and horticultural industry before it's too late!
Annabel Makin - Jones
Click on: Annabel s Deliciously British
Finally, John Breach, Chairman of the British Independent Fruit Growers (BIFGA) has worked tirelessly in support of the top fruit industry championing the causes of British top fruit growers in the face of the overwhelming power of the retailers.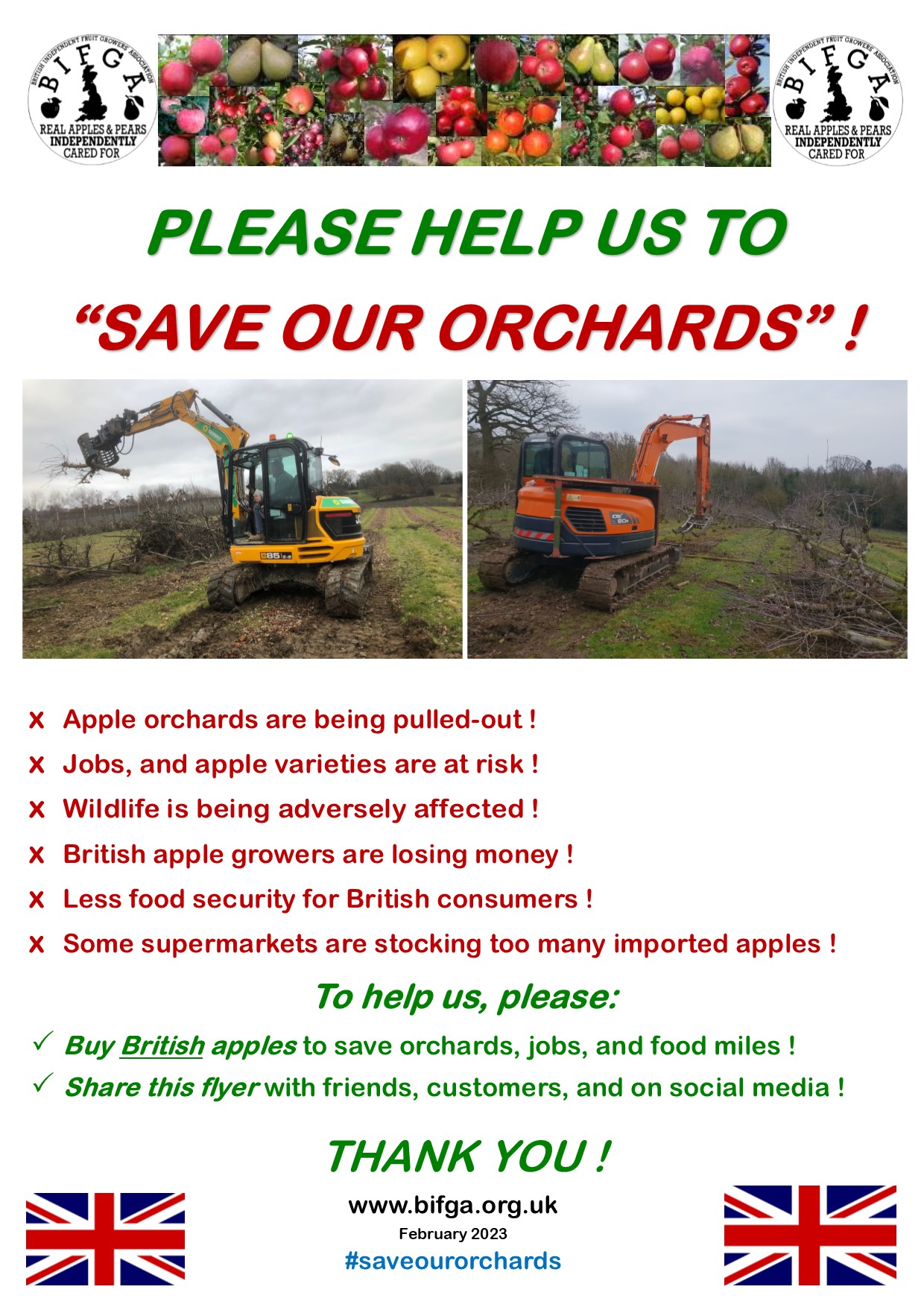 That is all for this week
Take care
The English Apple Man