Latest Journals
19/08/2016
Prize winning orchard
The English Apple Man joined East Kent Fruit Society (EKFS) members on Tuesday evening for the Winning Orchard Walk.
12/08/2016
Farm walk, Friends and Fun
Farming: 'NFU Orchard Competition Prize-giving' - Friends: 'Cricket on Benenden Green' - Fun: 'Golf at Hever Castle'
05/08/2016
Its orchard competition time
It is the time of the year for orchard competitions....East Kent Fruit Society held their competition on 18th & 19th July. The Goudhurst and Paddock Wood NU Branch held theirs on 27th, 28th & 29th July. EKFS Stone fruit judging took place on 28th June.
29/07/2016
Fruit Focus on a very hot day
The Annual Fruit Focus event was held at East Malling Research on Wednesday 20th July.
22/07/2016
A very enjoyable and informative evening on the hottest day in 2016
On Tuesday 19th July, The English Apple Man joined the Under 40's at Brogdale Farm.
15/07/2016
Pollinators, Predators and Productivity
Pollinators, Predators and Productivity
08/07/2016
English Cherries and farewell to a Great Man
Its time for English Cherries again and The English Apple Man attends the funeral of Lord Mayhew of Twysden.
01/07/2016
BIFGA members hold their AGM at Hadlow College
The 28th AGM of the British Independent Fruit Growers Association (BIFGA) was held this week at Hadlow College.
24/06/2016
Brexit
What will Brexit mean for our fruit growers?
17/06/2016
Keeping apples in perfect condition
Storage technology is a vital part of supplying quality apples to the consumer........
10/06/2016
Lots going on this week
The English Apple Man spent Tuesday at a Seminar in Kent and Thursday at The London Produce Show followed by a Friday morning visit to Gore Farm at Upchurch with Under 40's Conference members.
03/06/2016
Open Farm Sunday
Visitors are invited to farms across the UK for 'OPEN FARM SUNDAY' for a fabulous family day out this weekend....
27/05/2016
Making sure pest control is precise and safe for the environment
On Monday The English Apple Man attended a Sprayer Workshop at Brogdale Farm organised by FAST Ltd and presented by Dr.Andrew J. Landers from Cornell University in New York State USA.
20/05/2016
Walking Orchards in West Kent
BIFGA Spring farm walk 2016.............
13/05/2016
At last the blossom is breaking out all over
Whether it is apples or pears, wild and ornamental cherries, malus trees and mayflowers in hedgerows, the countryside is in bloom!
06/05/2016
Blossom walks in Kent and a new People Profile
On Tuesday The English Apple Man joined members of East Kent Fruit Society (EKFS) for a blossom walk in Kent. A new People Profile is now 'on line' - Brian and Norma Tompsett - A Growing Partnership
29/04/2016
Radio Kent
Thursday - BBC Radio Kent at Broadwater Farm......bright sunshine but with icy cold air.....
22/04/2016
Thursday was a very special day..............
Our Queen celebrated her 90th Birthday on Thursday 21st April

15/04/2016
The season is slowly progressing
The English Apple Man visited some orchards this week to check on bud development....
08/04/2016
A funny old week with a number of 'ups and downs'
This week's Journal is an eclectic mix of personal highs and lows..........
01/04/2016
April fool
Easter is over, April is here, the clocks have been reset, the evenings are lighter; a reason for us all to feel brighter!!!!
25/03/2016
Easter 2016
Easter is here, its sunny today in East Sussex, but rain is forecast - typical English Easter....
18/03/2016
The English Apple Man has been out in apple orchards this week
It really does feel like Spring is here at last...still a bit of ice in the wind, but so much better than wind & rain
11/03/2016
Wild flowers and pollination
Can wild flowers attract more pollinating insects into our apple & pear orchards?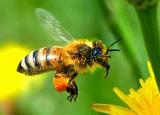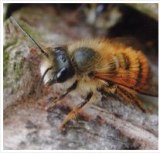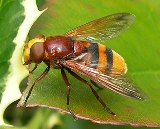 Above: from the left - Honey bee; - Solitary bee; - Hoverfly; and Bumble bee: